Would you like to launch a health website to provide health and medical news and information? Here you'll find free web templates that will help you build medical websites, doctor websites, nurse websites. Yes, with the following web templates you can create health websites at no cost. Or, at least you won't have to pay for a web design for your project.
10 Medical Web Templates are free to download and are delivered with all necessary source files. The only requirement is that you leave footer links as is.
Unfortunately we cannot list all of the website templates that could be used for medical websites. So, we have hand-picked website templates that we think, for one reason or another, are the best of all we could find online. If you have created a free medical website template and it's not listed here, please comment and share the link. We welcome new freebies and we bet our readers will thank you too.
Free Web Template #1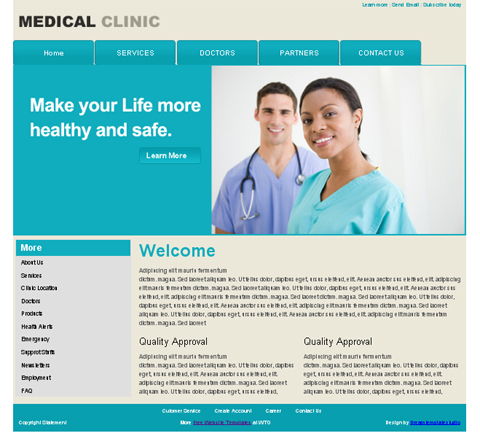 Free Web Template #2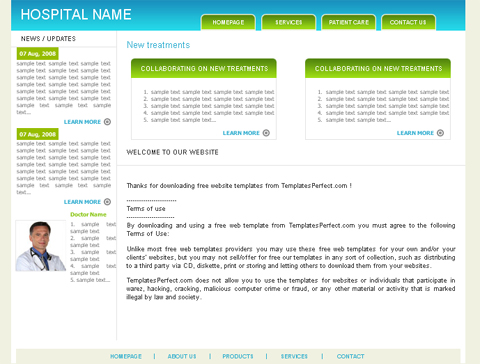 Free Web Template #3
Free Web Template #4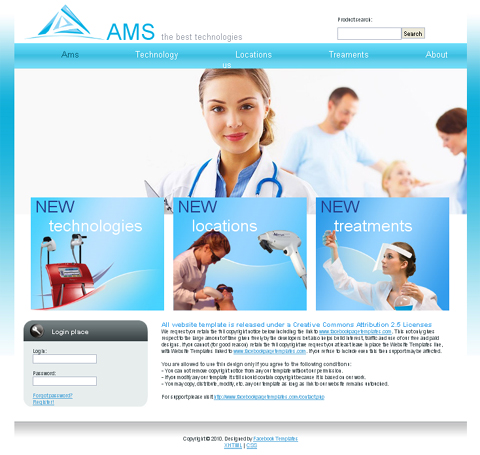 Free Web Template #5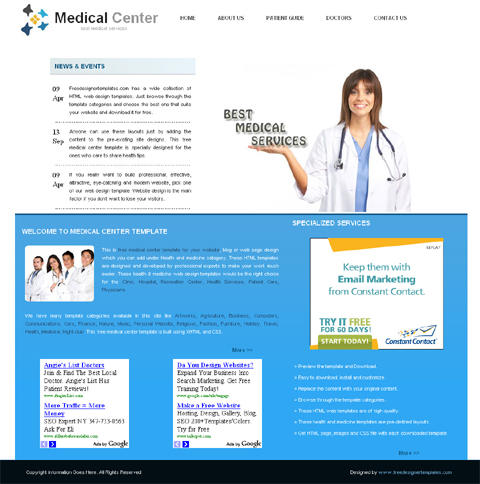 Free Web Template #6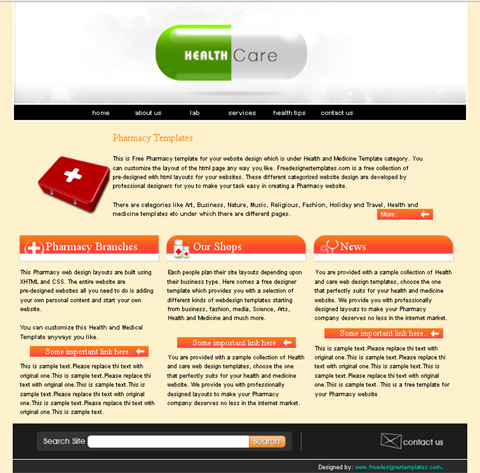 Free Web Template #7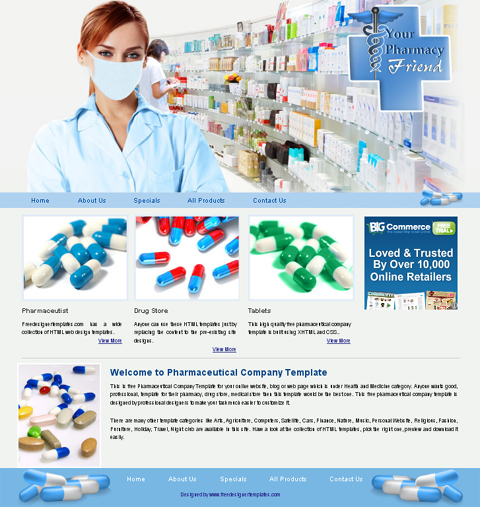 Free Web Template #8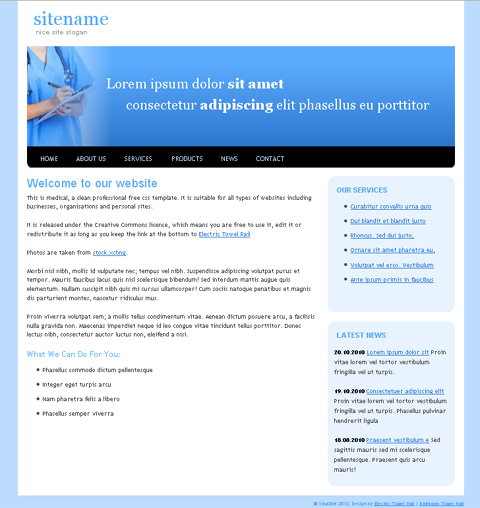 Free Web Template #9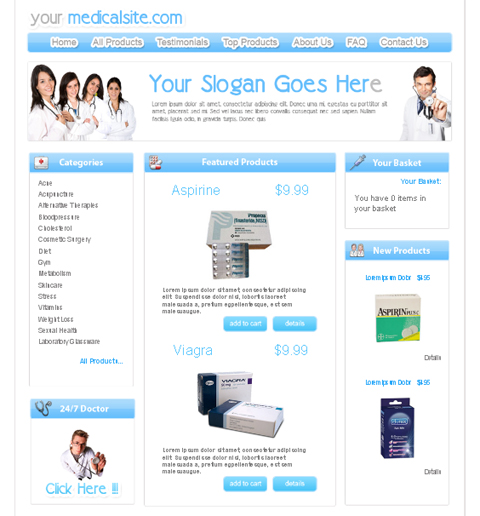 Free Web Template #10