Whether you're building educational websites for teachers and students, or you're launching digital libraries and how-to websites, using Educational Website Templates will save you money and time because each template is a ready-to-use web page design that is easy to modify.
We have selected top 15 Educational Website Templates that are available
free of charge. So grab a cup of something delicious and have fun exploring these wonderful freebies. The best thing about this post is that it features
free templates from different template providers. So it'll take you just a few minutes to choose a Free Web Template that will suit your educational website best. In other words, you can end up spending hours visiting one template site after another looking for Educational Website Templates. You can find them all here, at least the most beautiful ones.
If you'd like to download any of the following Free Web Templates, please click on the image.
Free Web Template #1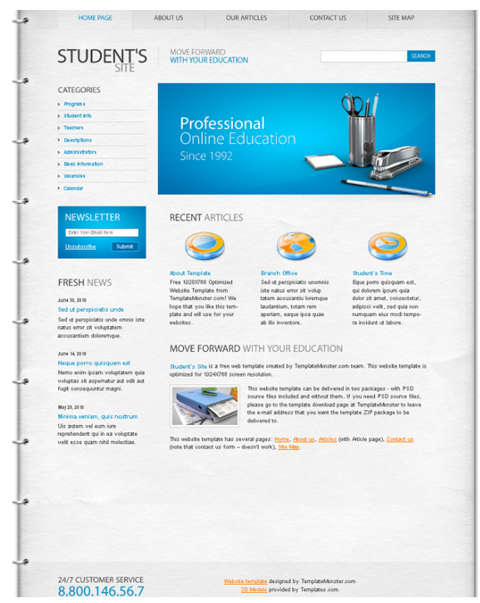 Free Web Template #2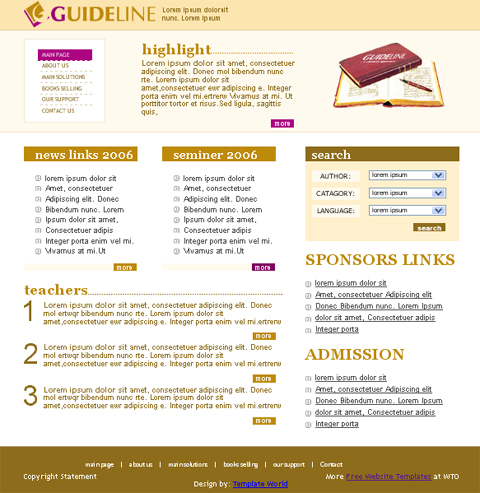 Free Web Template #3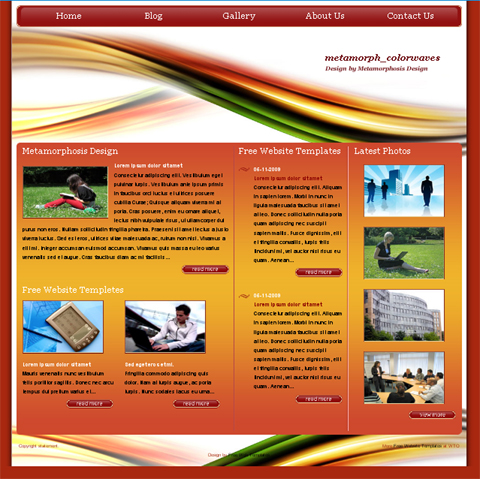 Free Web Template #4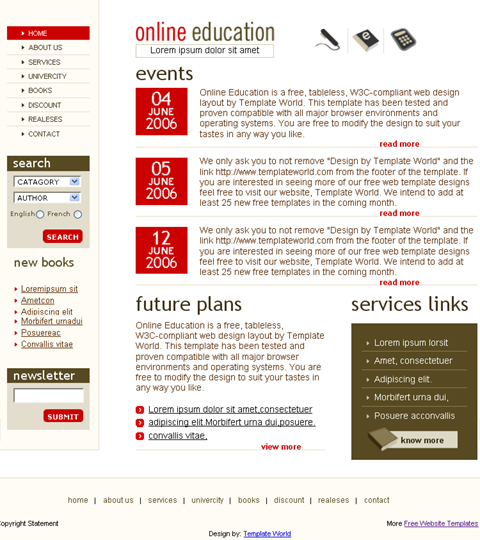 Free Web Template #5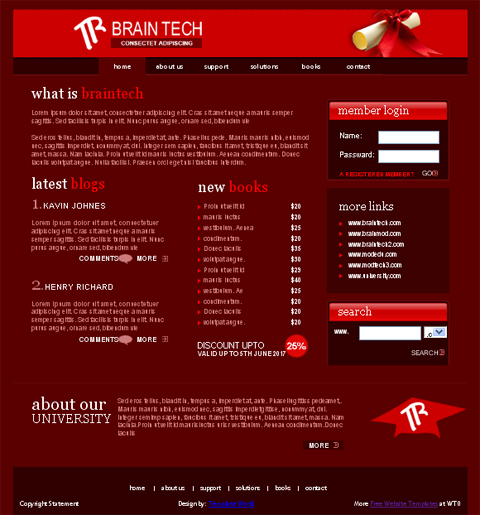 Free Web Template #6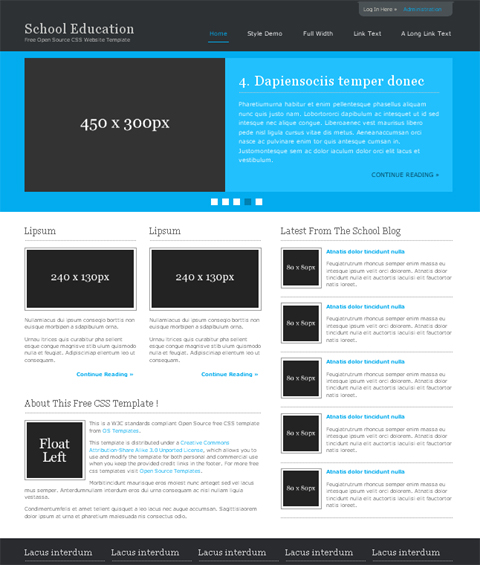 Free Web Template #7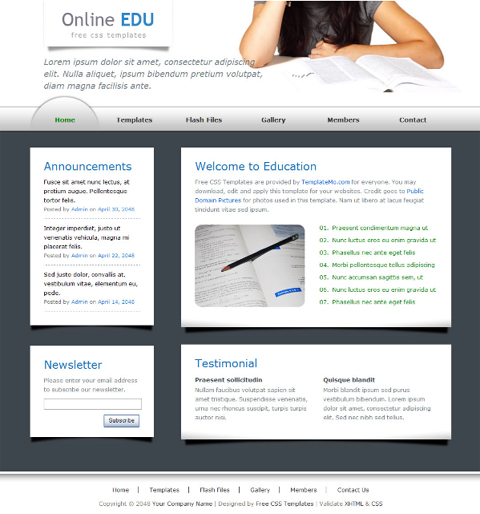 Free Web Template #8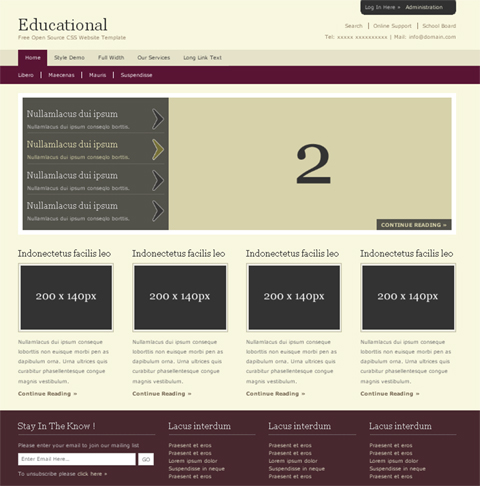 Free Web Template #9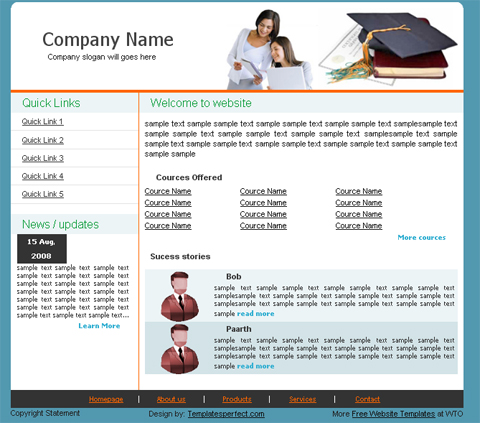 Free Web Template #10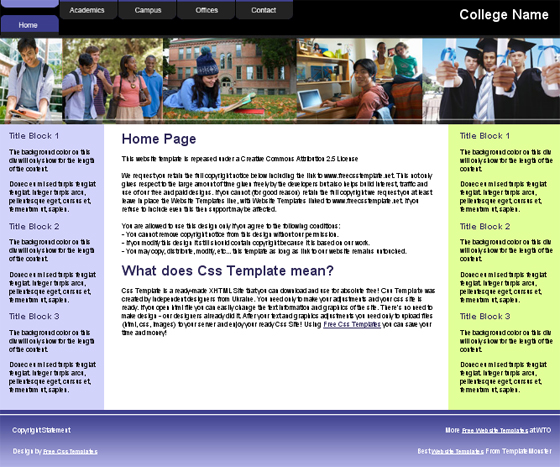 Free Web Template #11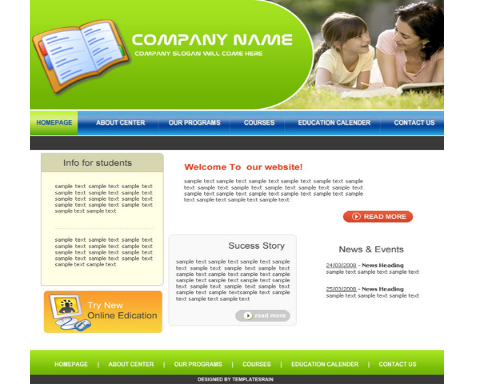 Free Web Template #12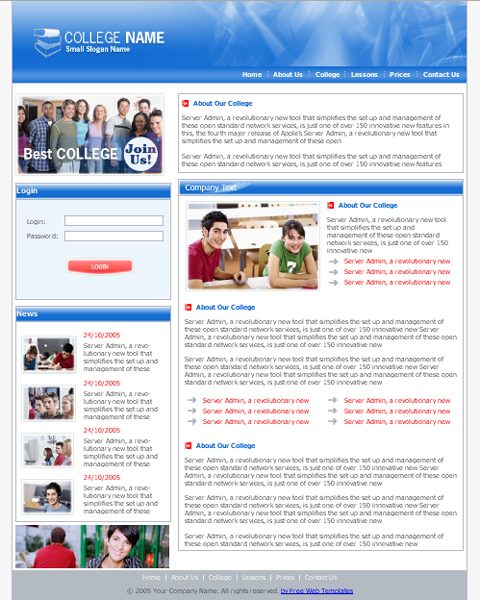 Free Web Template #13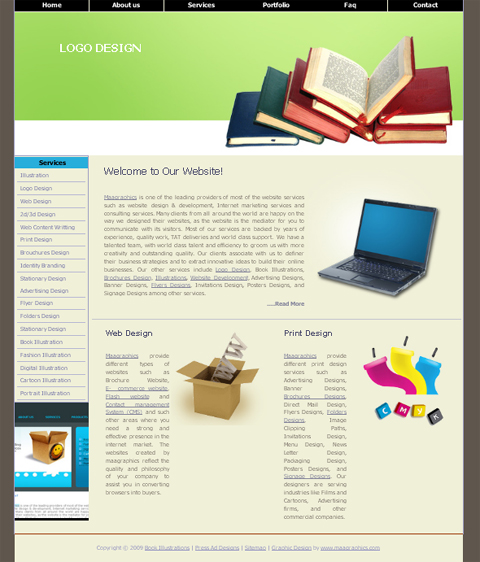 Free Web Template #14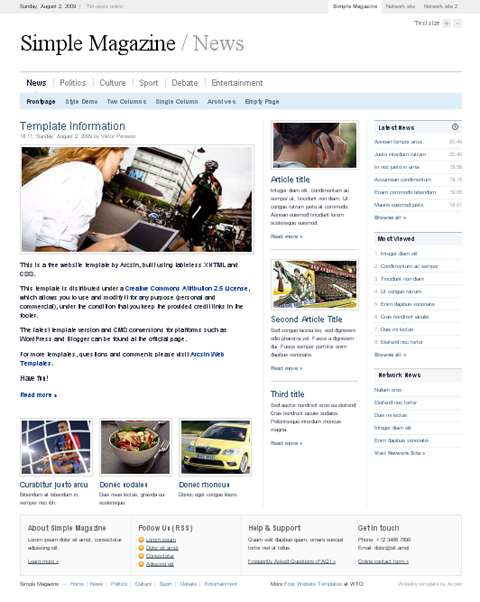 Free Web Template #15