If you enjoy working with a blue palette, you'll like the free website templates we're featuring today. Some of these templates are blue; others are dark blue or cyan blue; but all templates on the list fit the blue theme.
Please remember, mostly dark blue templates will be highlighted in this article. Dark blue color is often chosen as a corporate color because it's associated with intelligence and stability. However, there are some more things we want you to know about the web templates except for their color: the templates listed below are free to download and come from different companies. In other words, here you have a wide range of blue website templates which you can use for creating various websites, whether personal blogs, corporate websites, news portals, etc.
We hope you will like the following free website templates, but if you want to see free templates dressed in other shades of blue, for instance light blue website templates, then take a few minutes and read the article we published earlier this week.
Free Website Template #1
Free Website Template #2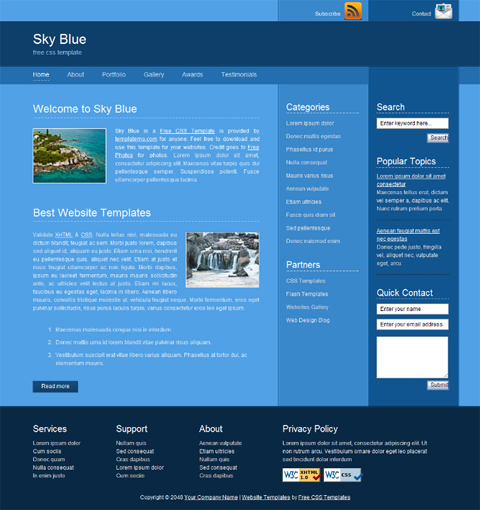 Free Website Template #3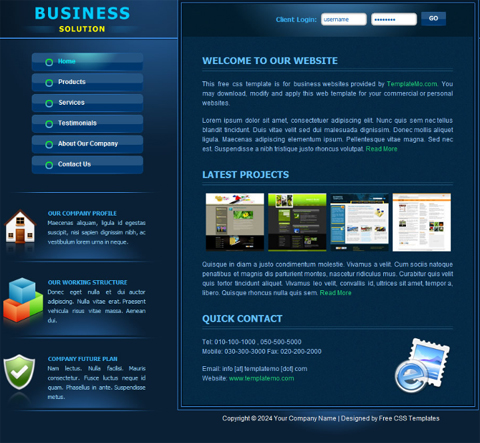 Free Website Template #4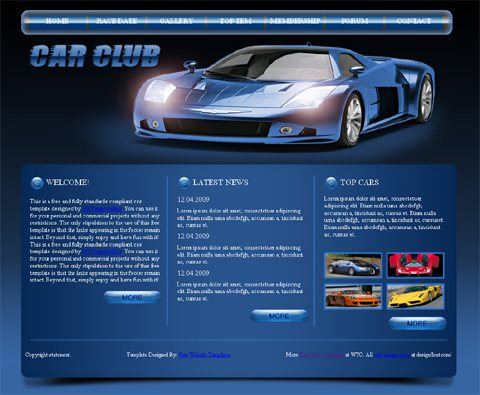 Free Website Template #5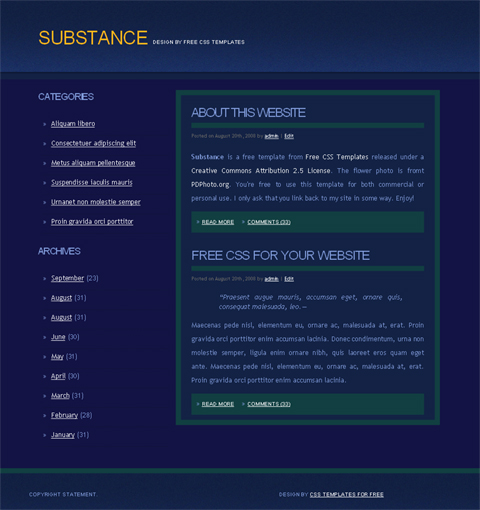 Free Website Template #6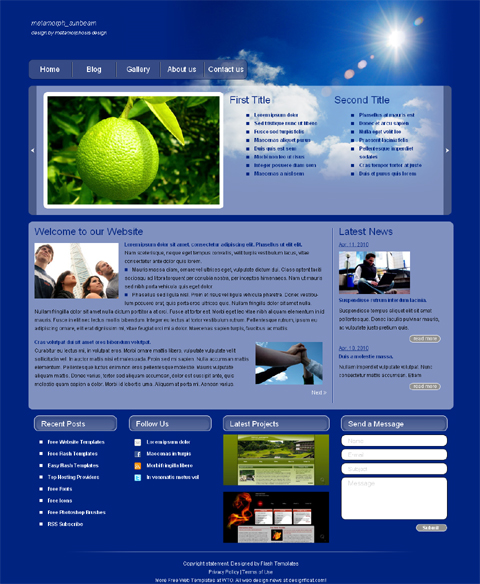 Free Website Template #7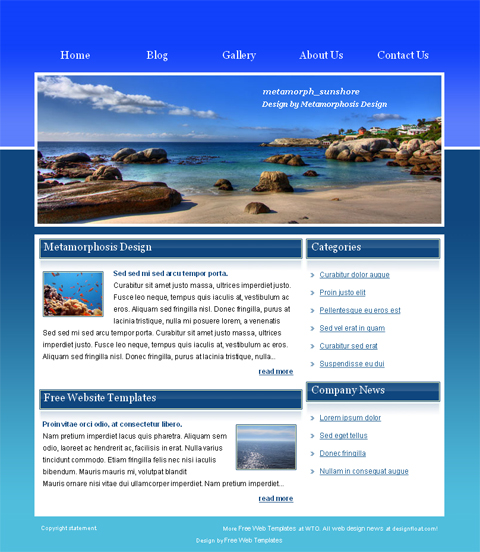 Free Website Template #8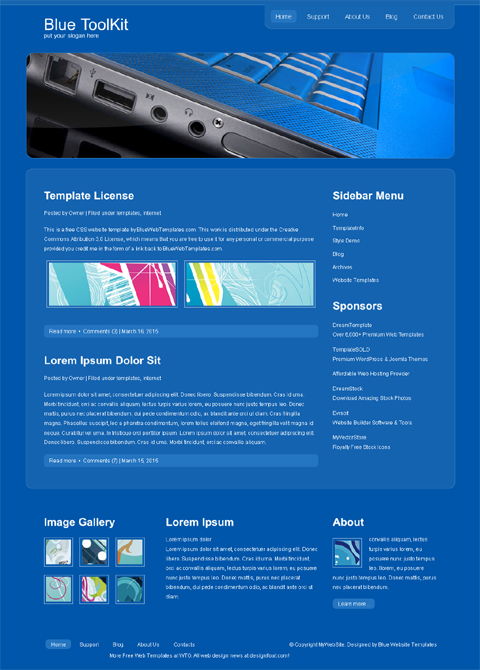 Free Website Template #9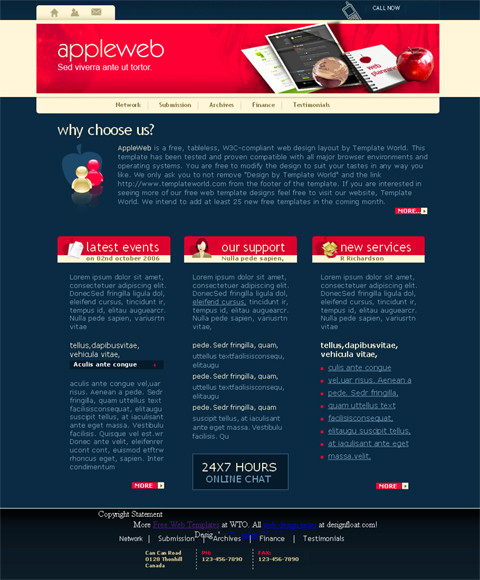 Free Website Template #10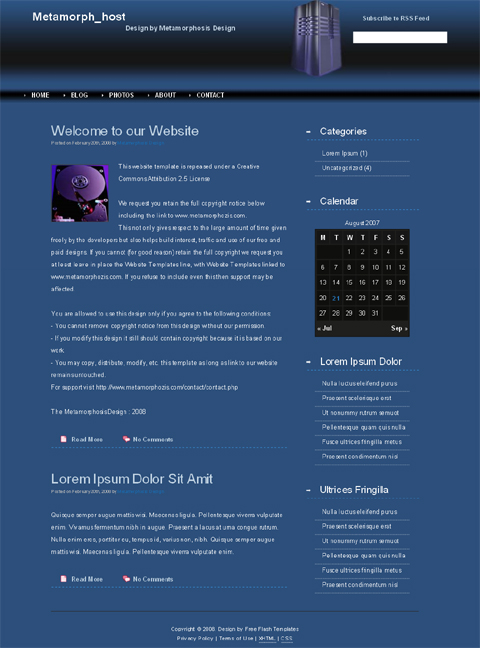 Free Website Template #11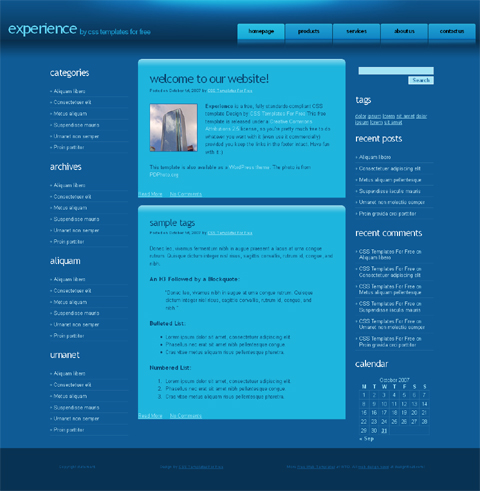 Free Website Template #12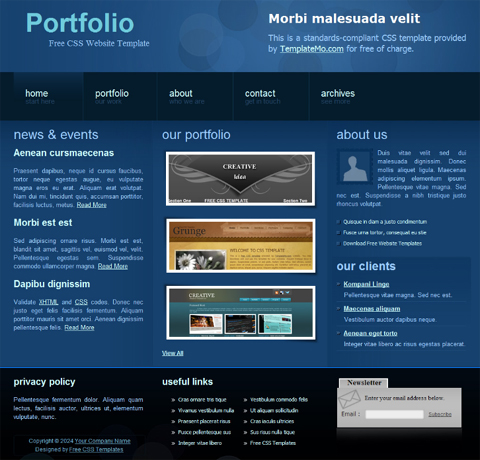 Free Website Template #13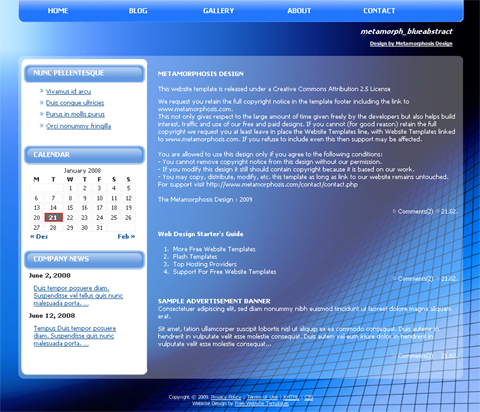 Free Website Template #14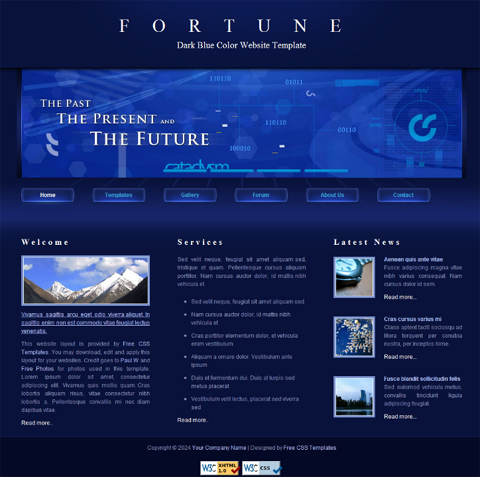 Free Website Template #15