Launching a start-up is never easy, especially today when the competition goes beyond any possible limits. However, everything is not as hopeless as it may seem to be. An effective tactic to attract attention to a newly established company is to showcase its offerings online. In this case, you should take care of the way your site looks and free responsive HTML5 theme for marketing agency can help with this.
While it's possible to design a site yourself, you'd better entrust such an important issue to professionals. At the earliest stage of business promotion, entrepreneurs have to save almost everything. This is when our free responsive HTML5 theme for marketing agency will come in handy. Using this trendy product, you will have an opportunity to introduce your company to the audience at its best.
Without any exaggeration, this theme is universal as it suits for both corporate and personal sites regardless of their business sphere, whether it is marketing, finance, insurance, investment, consulting – the options are countless. Furthermore, it has everything that can encourage a solid online presence of any company. Characterized by a formal and somewhat austere tone, its design will convey your serious attitude towards your business. At the same time, it doesn't look too strict and can engage website visitors to a great degree.
Working on this theme, designers pursued a goal to focus people's attention on the company's message. That's why the content is in the foreground here. In such a way, you will be able to arouse customers' interest in your services once they show up on your platform. In addition to elegance and modernity in its look, this design is also responsive. That will help you reach anyone, from a person sitting at a desktop at home to a web surfer using a mobile phone in a public place. Don't hesitate to download this theme to experience all of its benefits.
Cafe & Restaurant Free Website Templates Website Template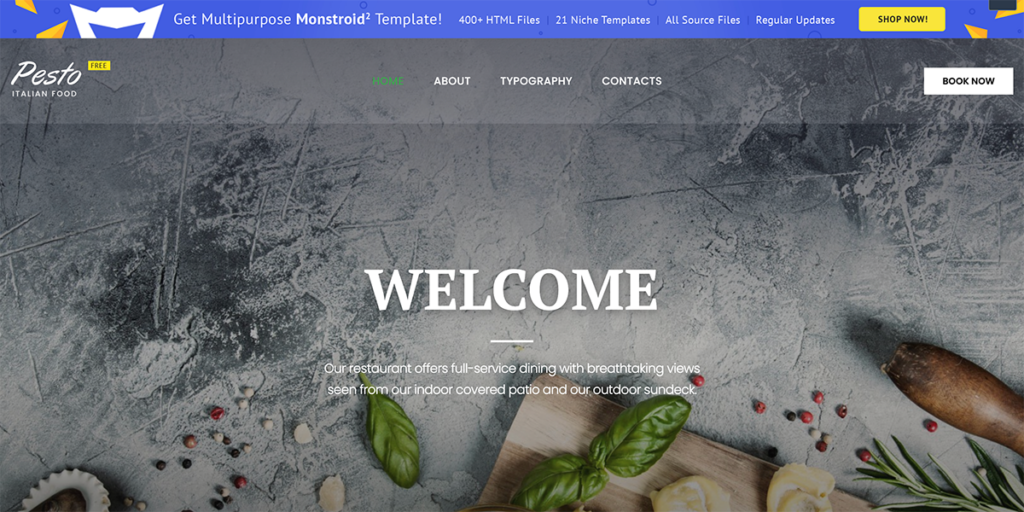 Free Responsive HTML5 Theme for Travel Agency Website Template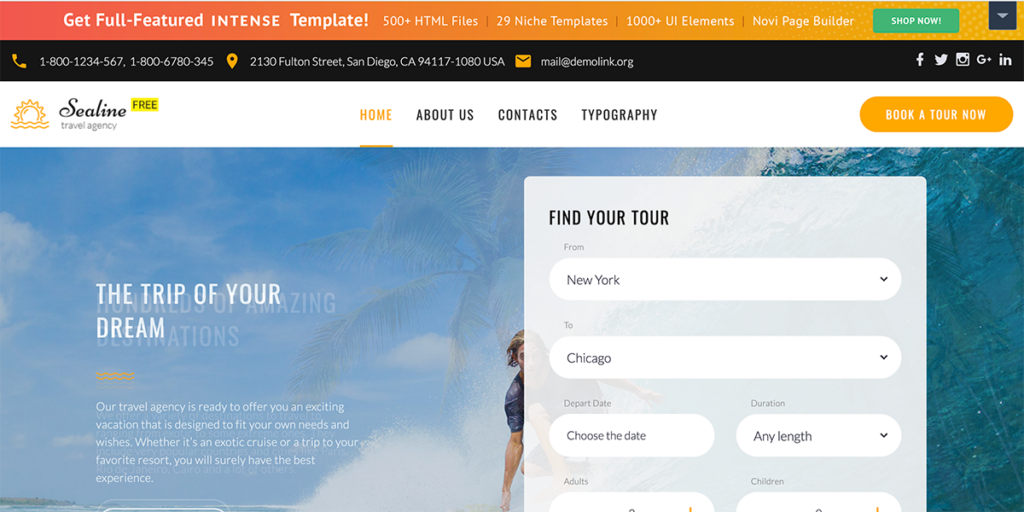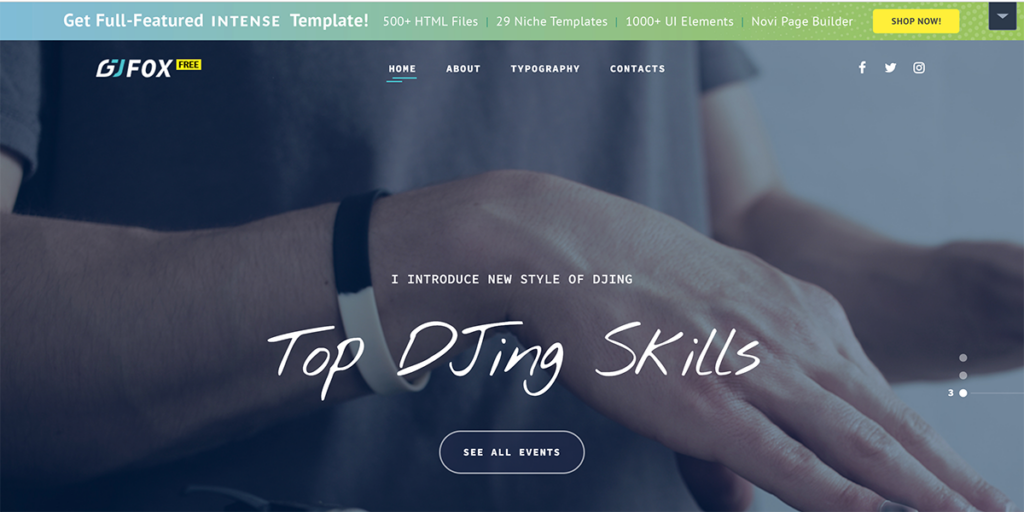 Free Website Template – Real Estate Website Template
Responsive JavaScript Animated Template