The color yellow is the color of sunshine, at the same time it's the color of the mind and the intellect. This color is mostly associated with happiness, cheerfulness and fun. Yellow has the power to awaken hope and optimism. That's the main reasons why some designers use the color yellow when creating various websites and website templates.
However, to be fair the number of yellow websites and yellow website templates is rather low comparing to other colors (blue, green, grey, orange, etc). Unfortunately, we can only guess why it is so. Maybe that's because most warning signs are a combination of yellow and black and designers are afraid that a yellow site will make visitors feel insecure. On the other hand, if just a few websites and website templates are using yellow, then more than likely these designs look rather original and stand out from the crowd.
If you like the color yellow and would like your website to be yellow, then there is no better place than this. Here you'll find a lot of Free Web Templates and each of them is yellow! Still the best part is that all Yellow Web Templates listed below are available free of charge!
Free Web Template #1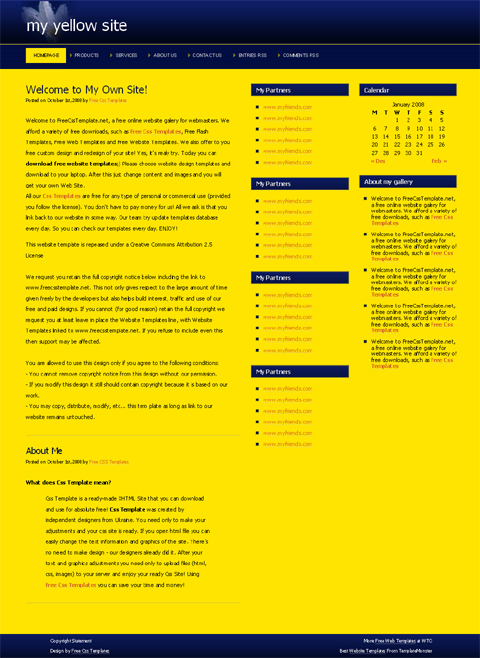 Free Web Template #2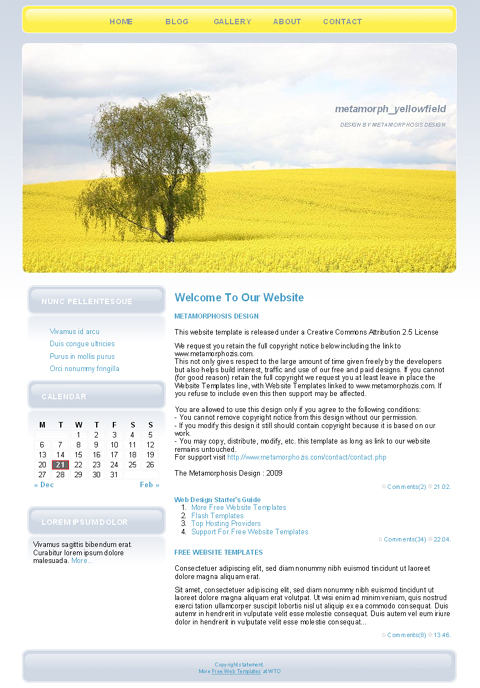 Free Web Template #3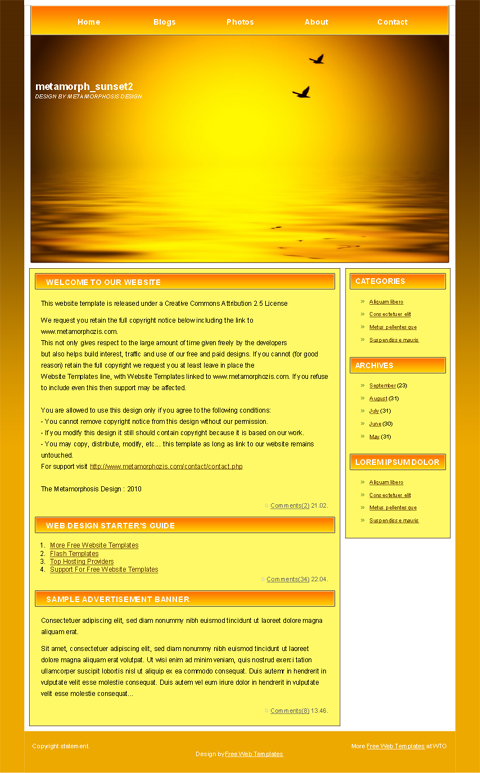 Free Web Template #4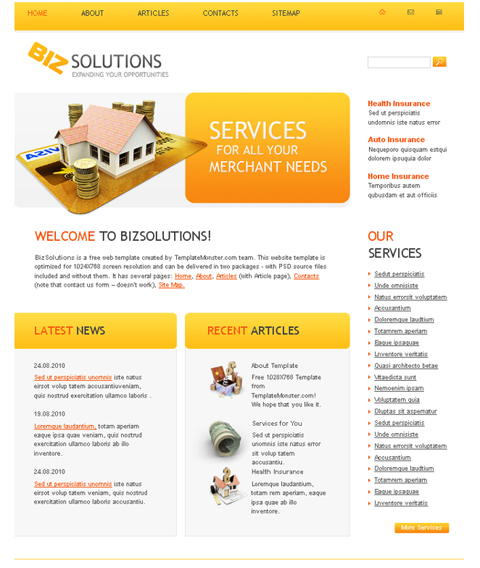 Free Web Template #5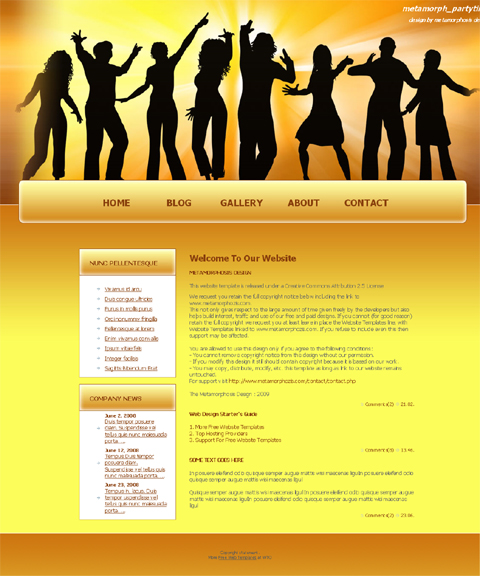 Free Web Template #6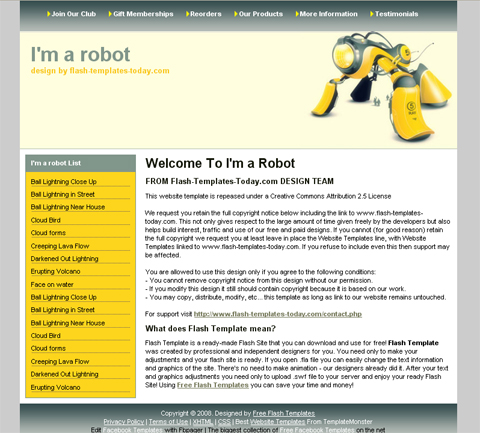 Free Web Template #7