Since social media integration became one of the top web design trends many designers have been adding social media icons to the websites and web templates they create. Actually, the ability to easily bookmark and share content on popular social media sites is now a must have feature for all web sites and blogs. After all, what can be a better way to promote your website's content to the widest audience?
If you think that your website also needs social media icons, then this article is just right for you. Here you'll find a list of Free Web Templates that are delivered with built-in social media buttons. Moreover, not only this list offers a good choice of templates you can use for your website, but all of these templates are free to download.
And the last thing to be mentioned, the following Free Web Templates come from different companies, so we're sharing the most comprehensive collection of templates enhanced with social media icons.
Free Web Template #1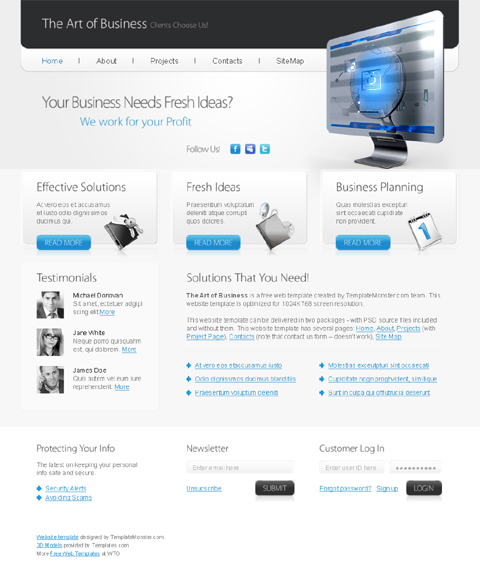 Free Web Template #2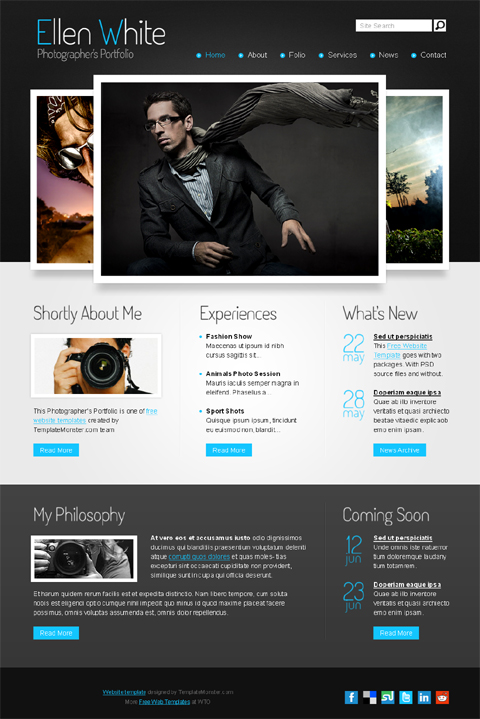 Free Web Template #3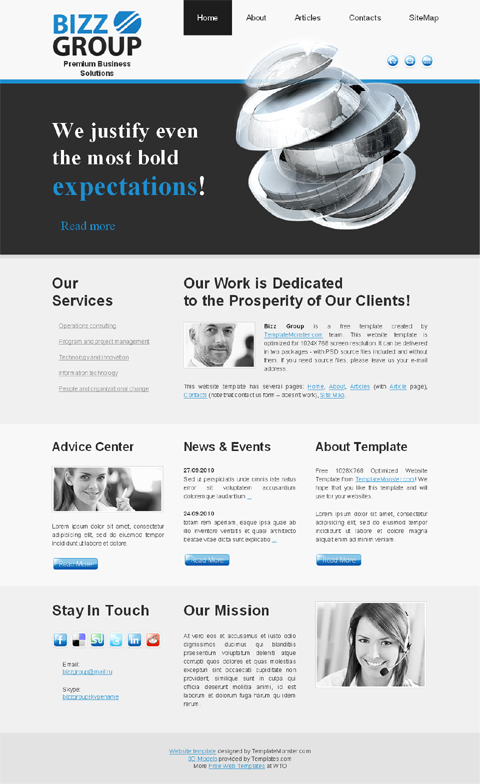 Free Web Template #4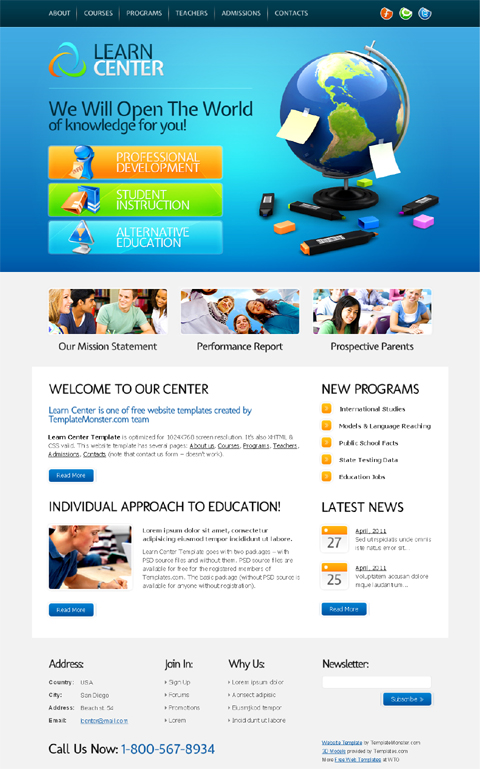 Free Web Template #5
Free Web Template #6
Free Web Template #7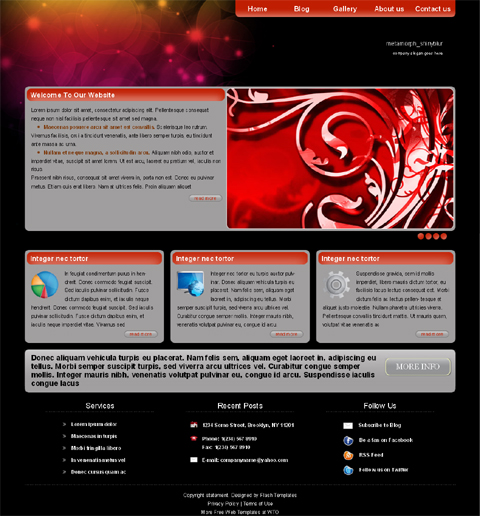 Free Web Template #8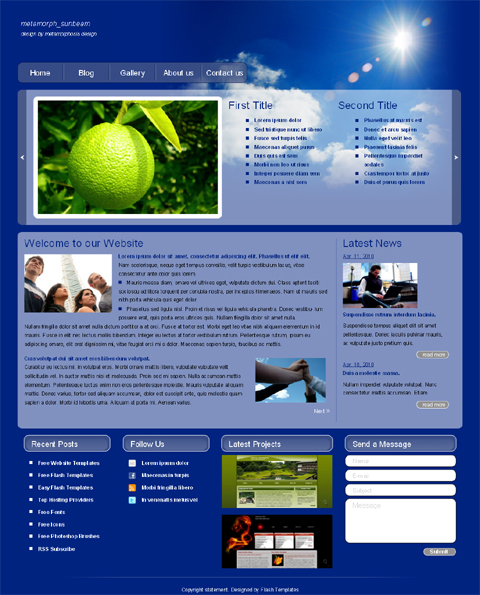 Free Web Template #9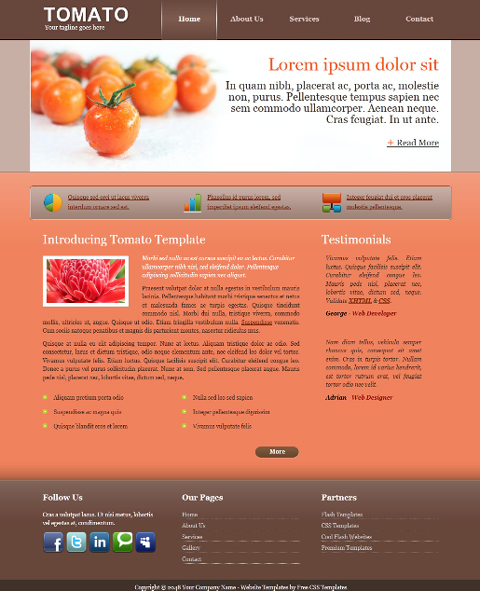 Free Web Template #10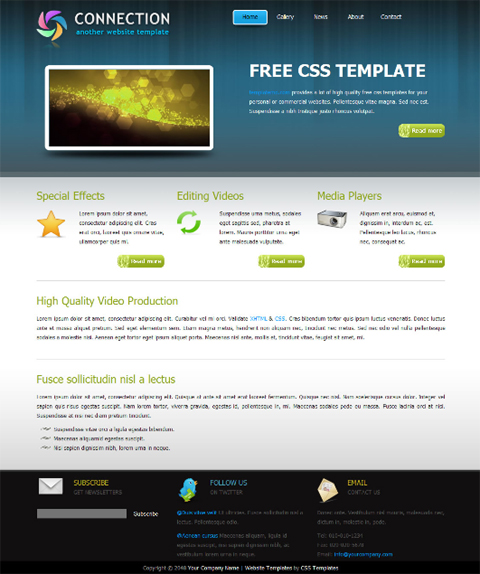 Free Web Template #11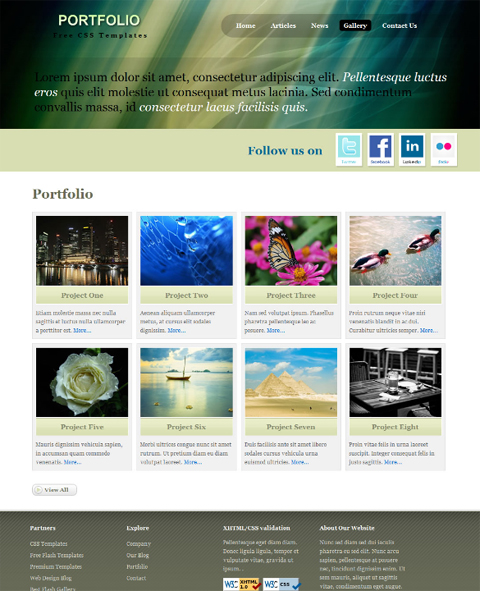 Free Web Template #12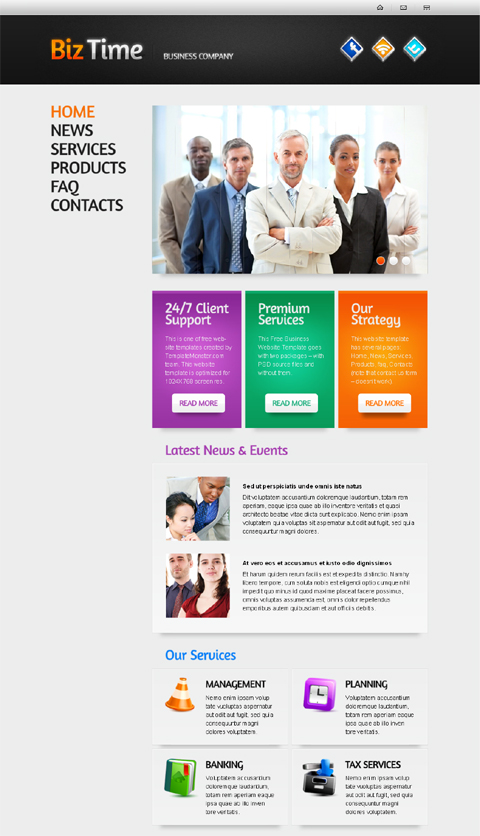 Free Web Template #13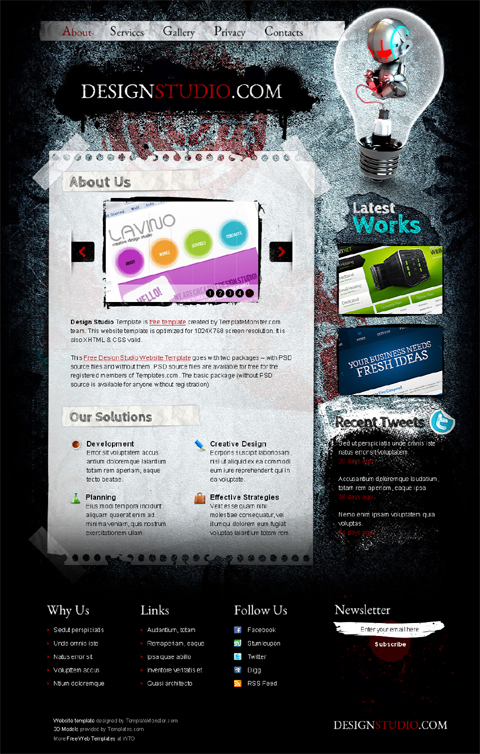 Free Web Template #14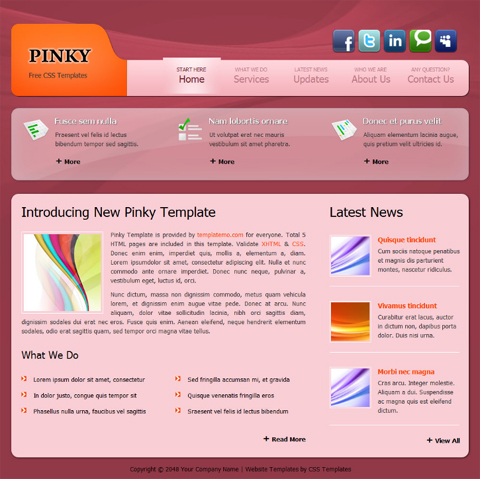 Free Web Template #15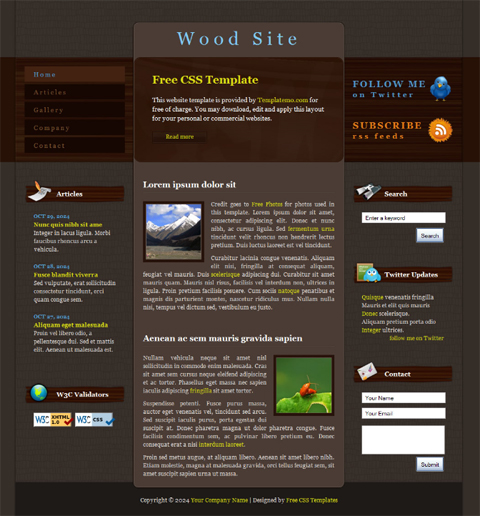 Free Web Template #16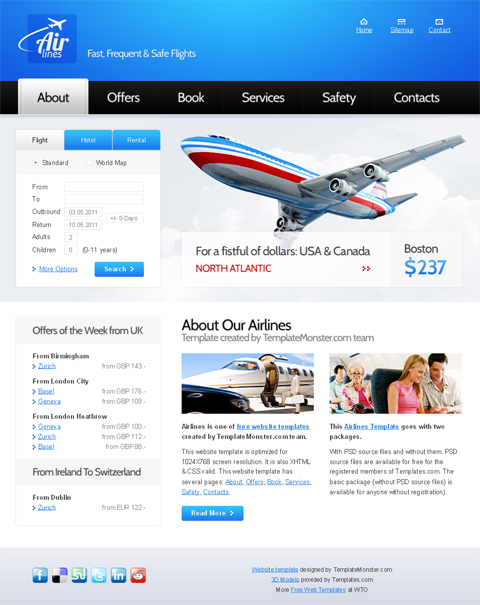 Free Web Template #17