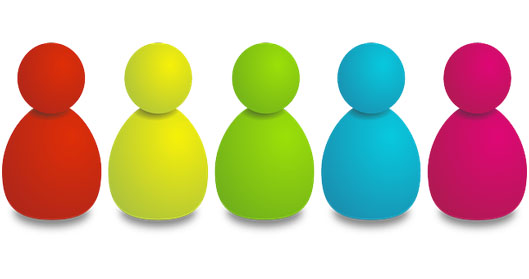 The design of a website plays an important role in determining its traffic. Your website may be aesthetically appealing but might still fail to impress your target audience because of varied reasons.
The 8 mistakes given below must be avoided at all costs if you want to ensure your business website is fully functional and satisfies the expectations of your user base:
Your Website Is Not Responsive
Websites are not only viewed on a computer screen but also on tablets and mobile screens. If your website has not incorporated responsive design, you risk losing visitors that are using smartphones to access the World Wide Web.
According to StatCounter, the web tracking specialist, 20% of the global Internet traffic is driven by mobile devices. This stat makes it very clear that if your business has a non-mobile friendly website, it is time to change tactics and join the mobile revolution. Responsive web design ensures your site can be viewed seamlessly across all screen sizes; this ensues the site is able to attract those potential customers who are accessing the web through devices like smartphones and tablets.
Your Webpage Navigation Is Not User-Friendly
Bad navigation is one of the primary reasons why a website loses customers. Some web designers put navigation bars at different places on each web page of the site. This can be highly confusing for the visitors, making them leave a website and go somewhere else to find what they are looking for. To create great user experience, ensure your website has well-constructed, easy-to-use and intuitive navigation.
Try to limit the number of menu options as far as possible and make it clear and clutter-free.   Also use consistent navigation for every page to deliver an optimal browsing experience.
No Clear Call-to-Action
One of the most important aspects of web design is the Call-to-action (CTA). Call-to-action is what drives your website visitors to take the next step or a specific action. If your website has too many CTAs (buttons, links) or if your CTAs don't clearly stand out from the rest of the content, visitors will abandon your site resulting in very low click through rates.
Good CTAs typically use larger fonts, a contrasting color from the rest of the page and are placed such that they appear as the most prominent feature on the web page. Ensure the text on CTAs builds trust, creates urgency, eliminates anxiety and clearly shows what visitors will get in exchange of clicking on the button or link.
Your Website Doesn't Look Trustworthy
If your business website comes off as appearing unprofessional or unreliable, you're not likely to see many visitors. The design of your website plays an important role in building your business credibility.
48% of people cited a website's design as the number one factor in deciding the credibility of a business.
94% of the people cited web design as the reason they mistrusted or rejected a website.
Ensure your logo is prominently displayed on your homepage. To build trust, provide full contact information including your contact address, phone number, email address and social media accounts. One good way to appear professional and reputable is to display client testimonials somewhere on your site; this shows how your customers have enjoyed using your products or service.
Your Content Is Outdated
It is critical to ensure that your website is updated regularly. On seeing outdated content on your site your visitors either assume you are running behind your competitors or are out of business. This may lead to a higher bounce rate.
Make sure you update your site regularly to keep it fresh, so that it delivers better results. Blog about current and relevant topics related to your industry regularly on your website. As per a HubSpot report, 92% of companies that blogged multiple times a day acquired a customer through their blog.
Your Website Is Not Search Engine Optimized
Search engines like Google and Bing are one of the most important mediums for your website to receive traffic and make your business easily findable on Internet. But if your website is not search engine friendly, you will find it difficult to get high rankings on SERPs and this could negatively impact your business.
Applying On-Page and Off-Page SEO techniques will help your website rank higher on search engine result pages (SERPs). The higher you appear on SERPs, the more traffic you will get. This can be done by including long-tail keywords in your site design. Long-tail keywords are cost-effective and better performing as compared to short-tail keywords.
Your Website Takes a Long Time to Load
One of the cardinal sins of web design is to build a website that is too slow to load. The NYT reports that a majority of people will abandon a website if it doesn't load in 3 seconds. A slow site speed can put your customers off and worse, they may never come back; this is bad news for your revenue generation efforts.
People like sites that load quickly on desktops, as well as, all portable devices. Moreover, faster load times help boost search engine rankings. Implementing a CDN, combining images with CSS sprites and enabling compression are some of the ways site load time can be minimized.
Your Website Is Failing To Incorporate Social Media
Social media is an effective digital marketing tool that businesses should capitalize for success. However, there is no point in having a presence on social media channels, if your website doesn't point to it. There are plugins available that allow visitors on your website to like your Facebook page or +1 your business page on Google+. Integrating buttons on your website will allow your visitors to connect with you on your social networks.
Ensure your social media icons are prominently featured on all your site's pages. To ensure that visitors don't exit your website altogether, create the buttons or links so that they open your social media pages in new windows.
Avoid the above mentioned gaffes to boost your website traffic and to convert those visits into dollars!
Author Bio: Jeff Davis is living in California and currently associated with Quick Laptop Cash – A place for selling a laptop online. He has been in this field for the last 6 years and is responsible for troubleshooting issues. Interact to discuss projects, technology solutions.