Lingerie is a piece of clothing that accentuates ladies' bodies, thus making them look foxier and more desirable to representatives of the sterner sex. When it comes to choosing the right underwear, most of women turn out to be quite fastidious. So, we have compiled a set of top 10 lingerie store themes that will help you catch the eye to your business.
An ideal design of any lingerie store should reflect feminine tenderness and accentuate it with playful accents of passion at the same time. And this is what the themes listed here provide. Using one of them, you will have an opportunity to create a site with a catchy interface that will captivate the female audience at once.
In our post, we present themes powered by different engines including WordPress, PrestaShop, OpenCart, WooCommerce, Shopify, and Magento. Although each of them is unique, they have a number of things in common. Read on to find out what they offer and how you can benefit from that.
Minimalist Design. To keep people on your site, it should be pleasant to the eye and easy to navigate. Embodying a minimalistic trend of web design, these themes have clean and uncluttered layouts to let you create a user-friendly eCommerce platform.
Focus on Imagery. Instead of overloading customers with tons of information, these lingerie-related themes serve as effective visuals triggers. Their image-rich designs attract people's attention, hold their interest and motivate them for a purchase eventually.
Handy Features. In addition to the visual appeal, these themes are supplied with features, which will let you provide pleasant user experience. A back-to-top button, dropdown menu, contact form, Google map, Favicon, and even more will be accessible to you.
Customizability. It's crucial to stand out among competitors with something unique. For that reason, these lingerie themes have been made customizable. It means you can change even the tiniest pieces of their designs with just a few clicks.
Responsive Design. With rapidly growing popularity of mobile shopping, this peculiarity is a must to reach more customers and boost revenues from online sales. These responsive themes look good and work well across various devices, from large, high-resolution displays to smartphones with smaller screens.
Cross-Browser Compatibility. Today, some people use Chrome to surf the web, while others are devoted to Firefox. There are even those who prefer Internet Explorer to its alternatives. To target everyone regardless of their browser preferences, you will need a theme compatible with all the modern browsers. And the lingerie store themes featured in our post meet this standard.
SEO-Friendly Nature. As search engines are the major traffic sources, you should make sure your online portal is well-optimized. Use one of these themes to build such a site. Their SEO-friendly essence will help your web store take higher positions on the search results page.
Social Media Integration. Following search engines, social media is the second largest source of traffic nowadays. Thus, you should take care of your presence in social networks to get extra promotion of your business. With these lingerie themes, such a task is truly a breeze to fulfill.
HTML + JS Animation. It allows bringing dynamism and tremendous interactivity to a website. With its help, you will add a visual interest to the design of your online store and, therefore, engage the audience to explore its content.
Now, look through the designs of these lingerie themes and choose the right one for your e-store.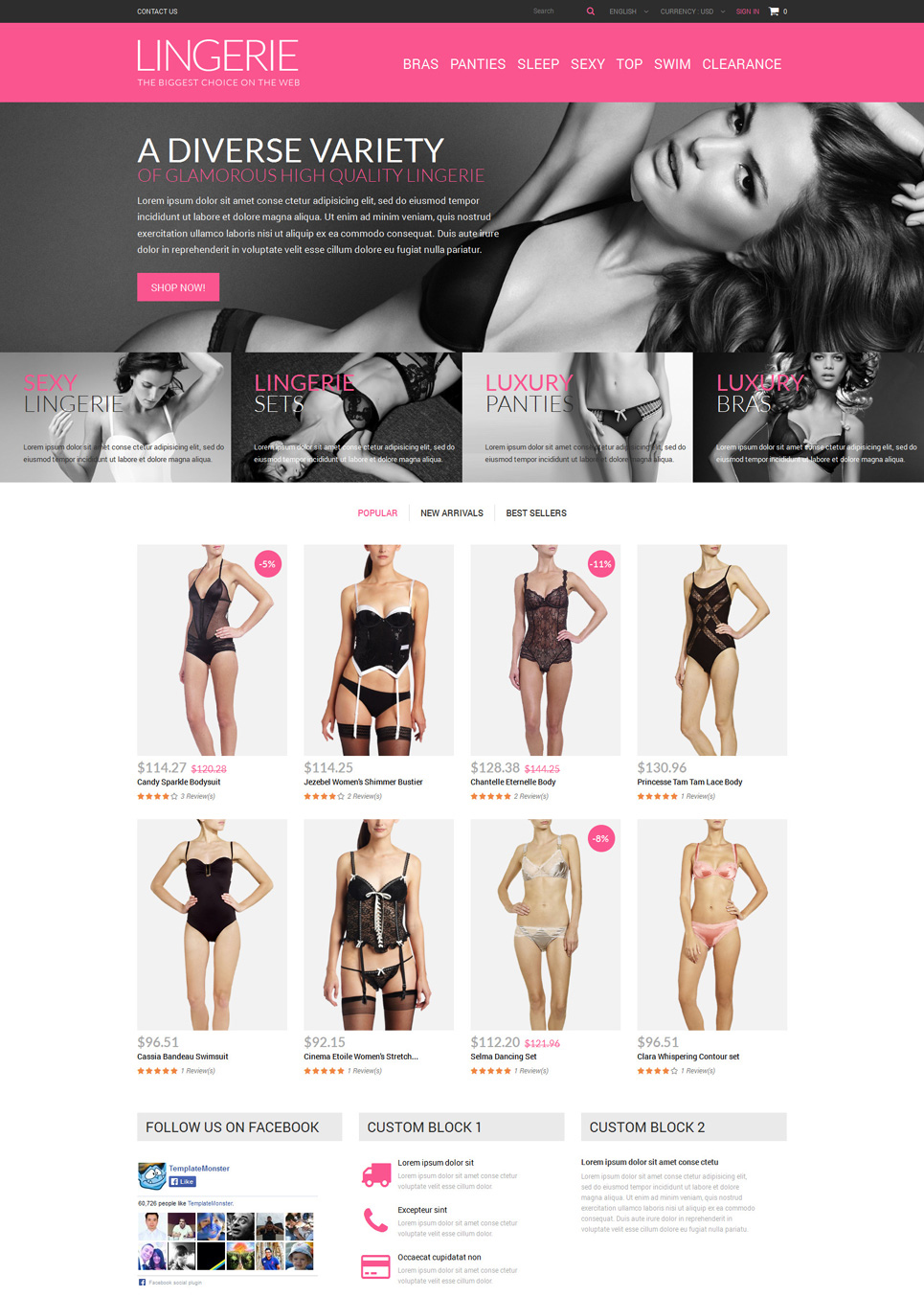 * * *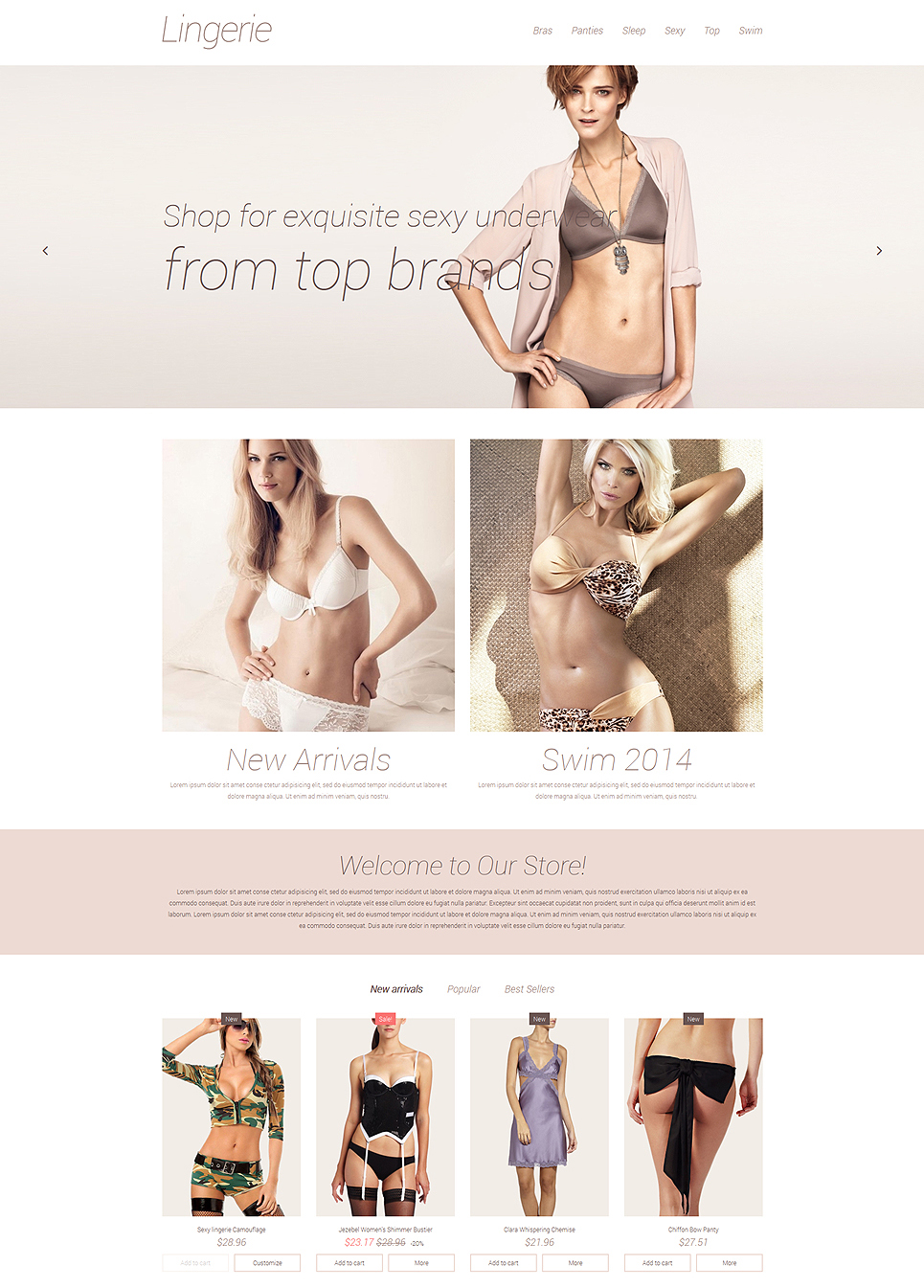 * * *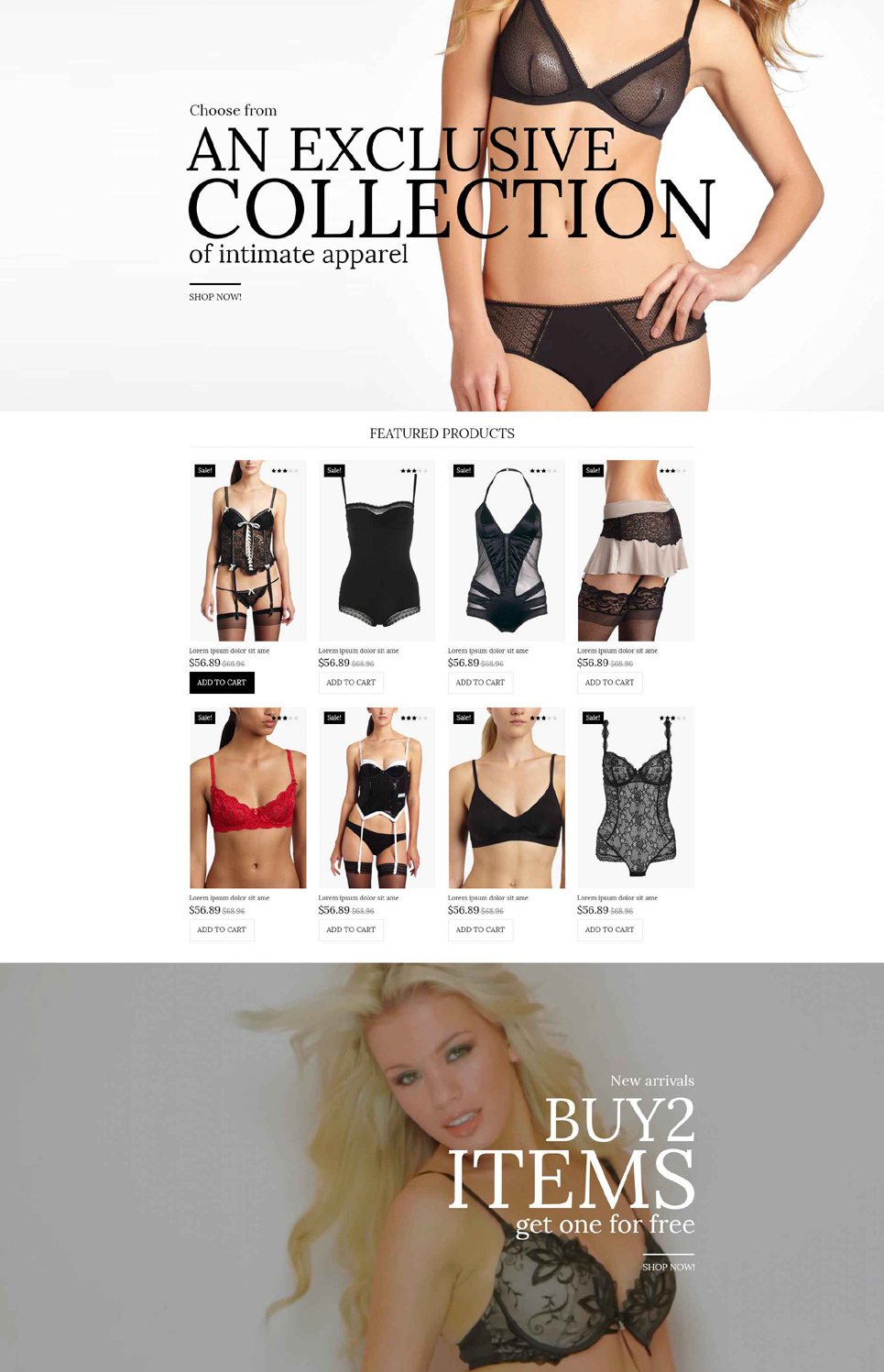 * * *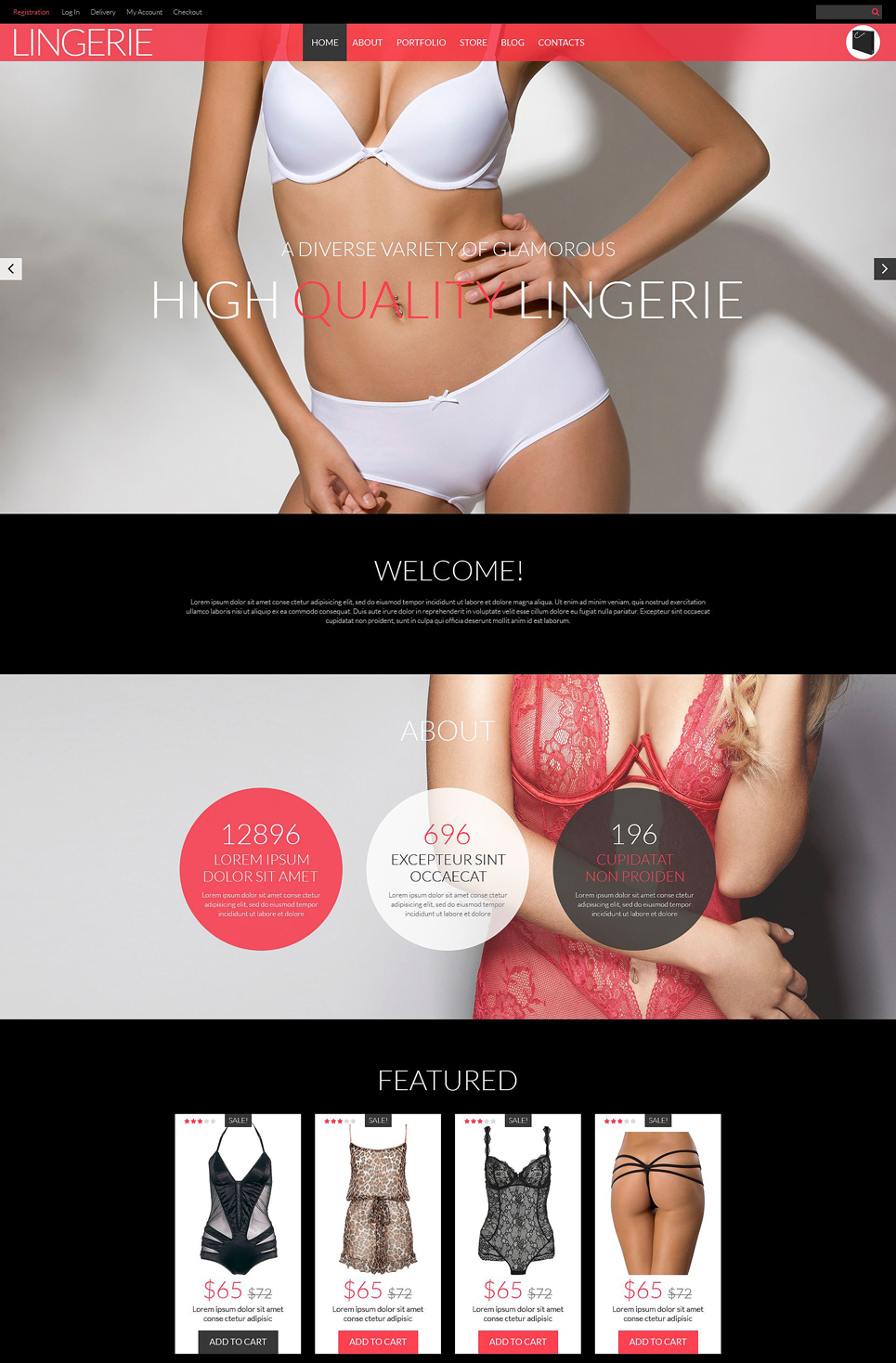 * * *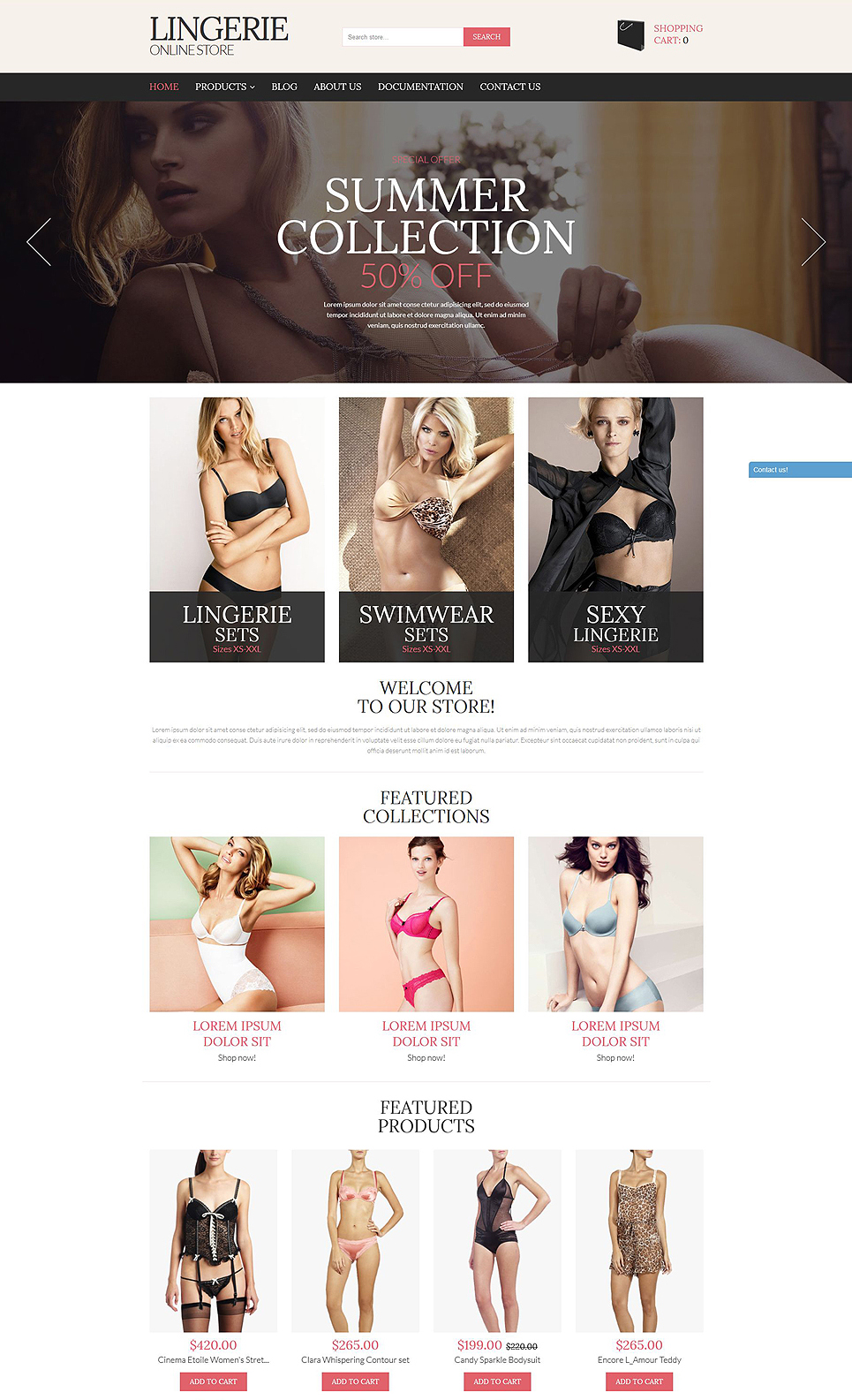 * * *
* * *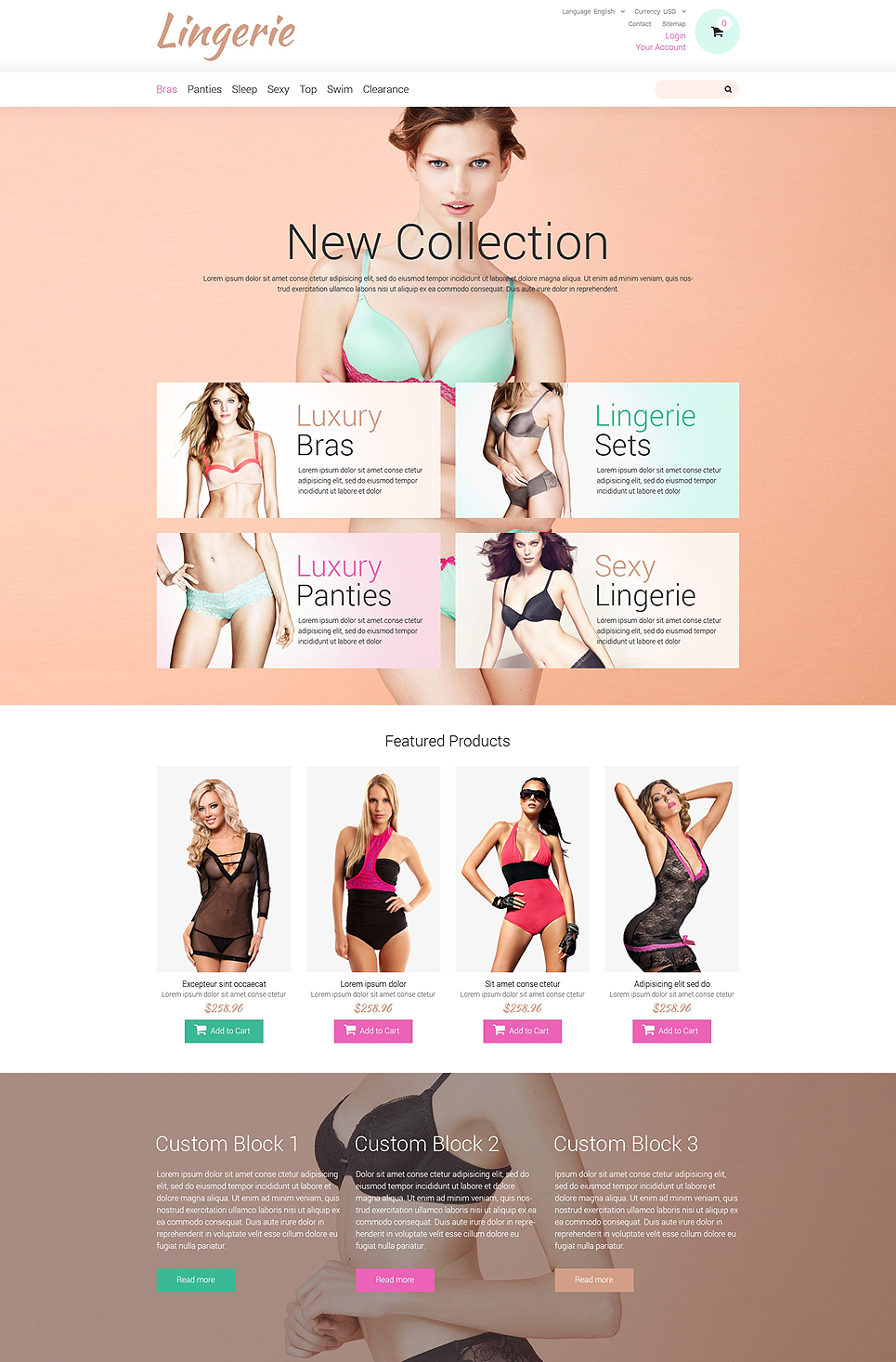 * * *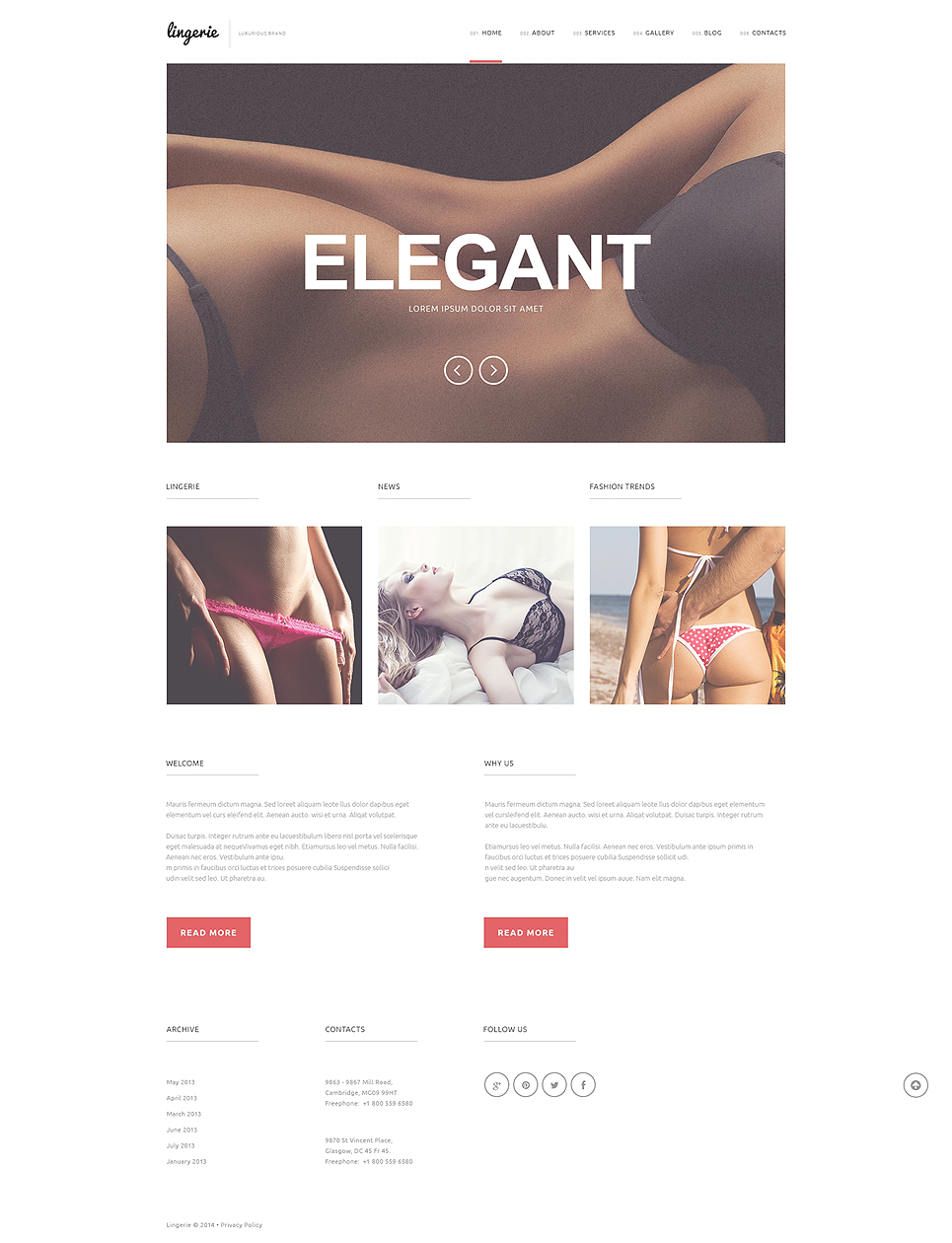 * * *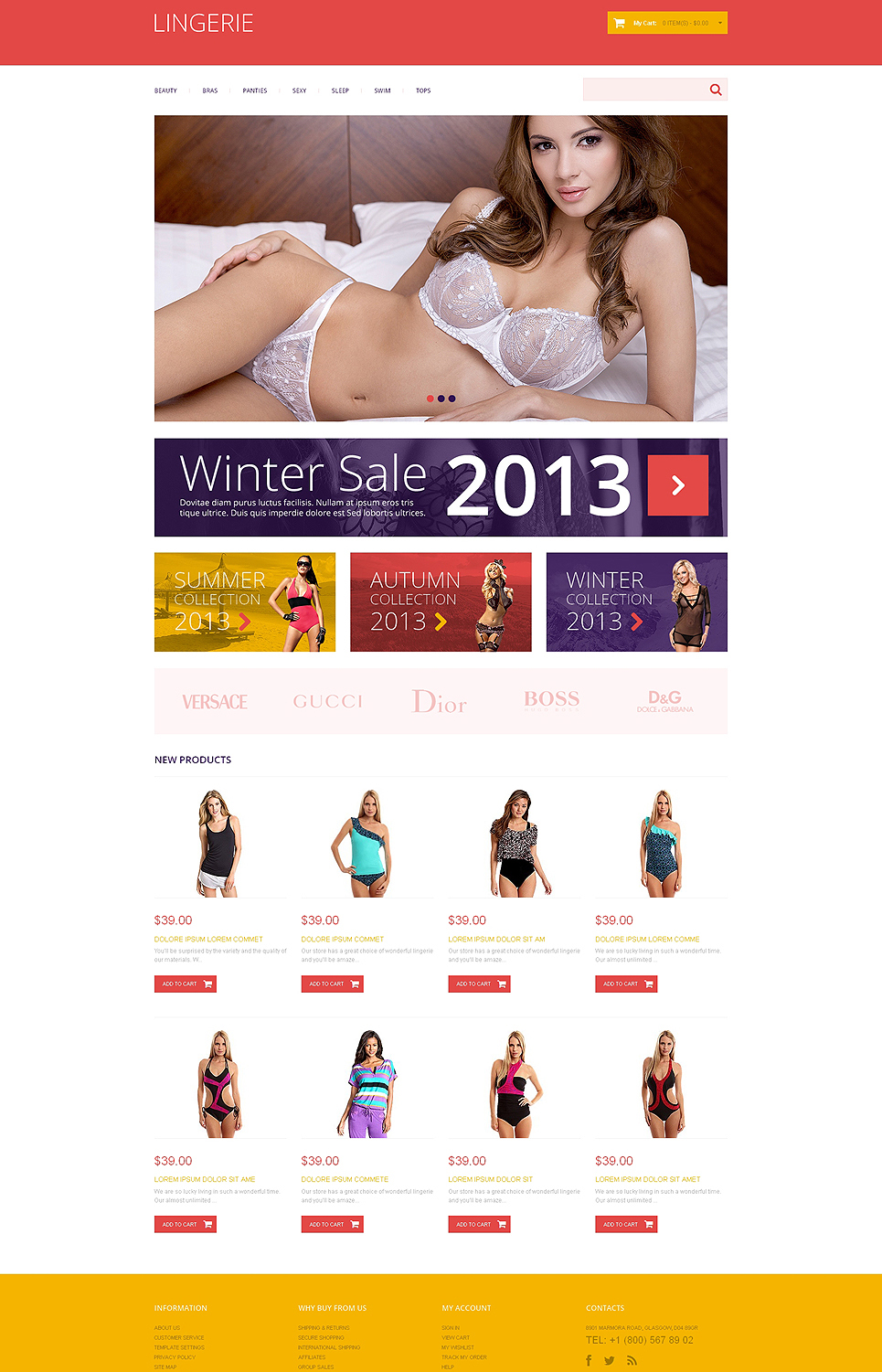 * * *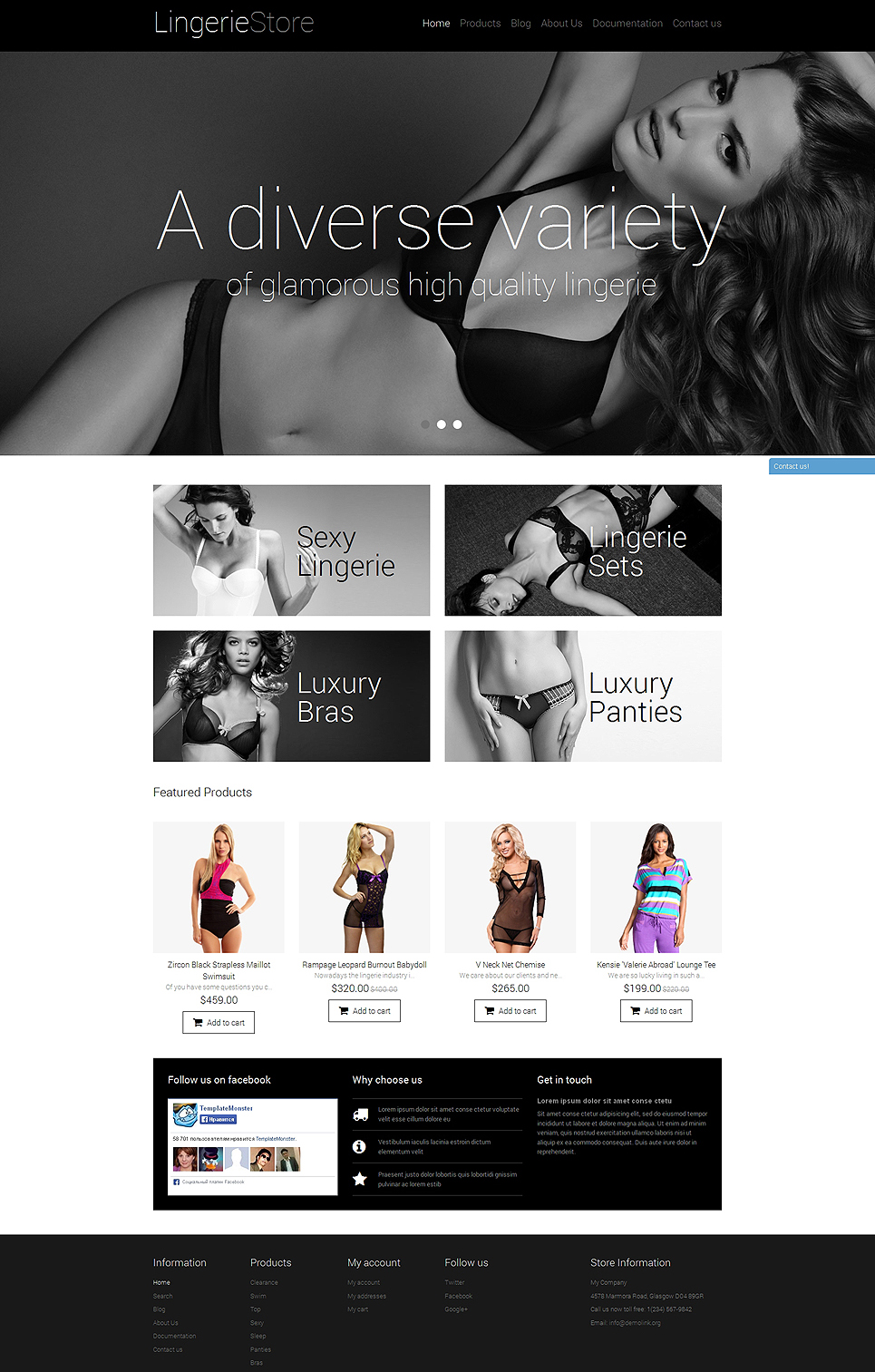 * * *
The lingerie store themes you've just look through combine rich functionality with attractive visuals. Don't hesitate to give one of them a try, and your site will turn into an eye candy in no time.