By web design, most understand site design. While that's largely true, web designing tools and strategies are also extensively used to design online ads. The number of brands is increasing and the competition between them is getting intensified. They are ready to spend millions to promote themselves through online advertisements.
Online ads need to have attractive layouts, otherwise users won't click on them. That's the reason expert designers are called to design them. Trends regarding online ad design have been taking a concrete shape. Some of them are
Use of Flat Design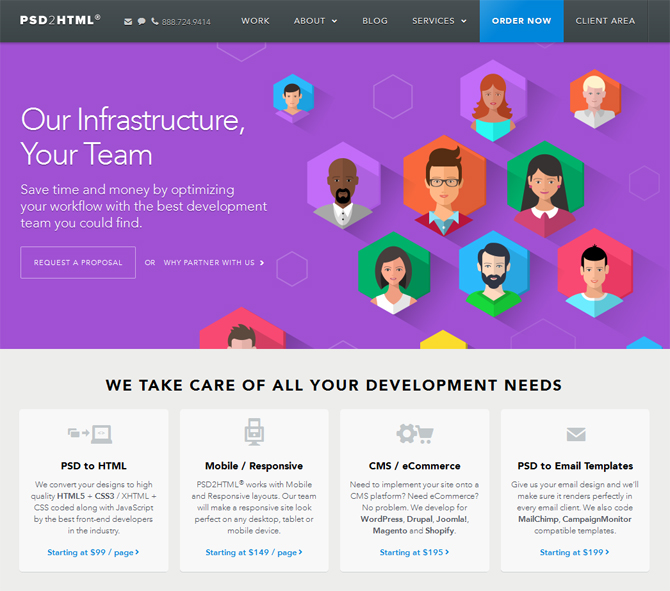 Designers and web marketers alike are praising flat design. Flat design is here to stay because it bases itself on simplicity. Earlier, designers happened to make use of 3D effects while designing an advert and deliver special attention to its gradients and textures. But since the existing era of branding has been labeled as the "Human Era", the focus have been moved to simplicity. Online adverts are being designed following simple patterns like circles and squares, pictograms used are simple and flat-colored.
* * *
Ads Targeted at UX
It's a very new trend but will surely go a long way. Ads that are targeted at generating a satisfactory user experience, don't eye at product sale, or at least product sale is not its immediate goal. The goal is to draw user's interest toward the brand. In other words, UX targeted ads aim to make users loyal to a brand. Companies who have been experimenting with such ads know very well brand loyalty pays in long term; to make users loyal to brands, they are highlighting on the design aspects of online ads. As a matter of fact, this is the background story of the increasing use of flat design.
* * *
Blurring the Line between Individuals and Brands
Beautifully designed online ads could blur the demarcation line between brands and individuals. The concept is very straightforward. The onlookers don't know whether the ad is to promote an individual or a brand. The only thing that bothers them before clicking on the ad is whether or not it is attractive. This indicates if individuals design online ads elegantly, then they could take on even the brands.
* * *
Use of Fonts
Typography has suddenly become very important because fonts have started to occupy a fair share of web design. Erstwhile marketers have failed to grasp the importance of fonts, but today's marketers are well aware of it. Fonts are not to serve as placeholders, they add a persona to a website.
When it comes to online advertising, fonts play a very important role; banners on which ads are designed, are limited in size, which means large fonts would occupy space. Small fonts on the other hand may not be appealing. Fonts that are suitable for online ad design must be captivating and have apt size. The experiments with fonts is on which indicates new fonts that'll adhere to flat design and UX compatibility are in the pipeline currently. Designing online adverts will be easier once they step in.
* * *
Relevance of Photoshop
In the mainstream design industry, the importance of Photoshop has come to a halt because of the reemerge of designing in the browser. Designers are strongly expected to learn CSS4 and HTML5 as they may have to code in the future. However, one set of designers, who aren't adept at coding will move to graphic designing; they'll continue to use Photoshop. Since online adverts are mostly banner ads, those designers will retain their importance. So will Photoshop.
* * *
Microinteractions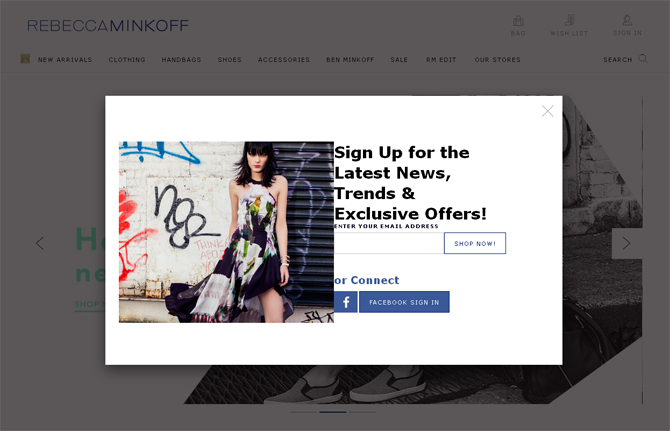 The only reason it is underrated is we are yet to get a grasp of its importance. Microinteractions are defined as contained product moments revolving around a single case. Email marketers have currently been devising strategies to use microinteractions so the number of email signup increases and turn to leads. Online advertising can make an even better use of microinteractions. Ads can be made dynamic so they contain moments. Users like those ads very much, they even interact with them. This is how brand consciousness increases and amounts to brand loyalty.
* * *
Online ads have two aspects; design and content. Unless the content is attractive and the design is captivating, user interaction and resulting brand loyalty won't be triggered. So brands are damn serious about increasing the qualitative aspects of content and design of online ads.
AUTHOR'S BIO: William Johnson belongs to the most creative field of digital media, Web design. Currently he is obsessed with the latest trends in eCommerce development, online marketing, Magento eCommerce and lots more. William also runs free consultation programs on web designing tips, Internet marketing trends and more for his set of readers. He suggests you visit Big Eye Deers to learn more about how to design eCommerce websites. To William, creativity comes with new challenges and he loves to take them on. Follow him at Google+ & Twitter.