Would you like to make your next project shine as bright as the sun? Then, our set of sunburst & rays Photoshop custom shapes will be a true boon for you. Using these design elements, you can present any object against a striking background and give it a slight sense of action. Although the mentioned trend is a little outdated, it still enjoys wide popularity in the community of designers due to its eye-catching effect. This technique gives an awesome look to website layouts, posters, wallpapers, and flyers of pop art and vintage themes.
You don't have to be a Photoshop master to create sunburst custom shapes from scratch yourself. However, if you're running out of time or searching for inspiration, ready-made items featured in our post will come in handy for you. As they boast of various shapes, colors and thickness, you will easily find something for your project. Thanks to a customizable nature, it's possible to enlarge their size without decreasing their quality. Just download sunburst custom shapes offered in our set, and your illustrations will have a special flair against their background!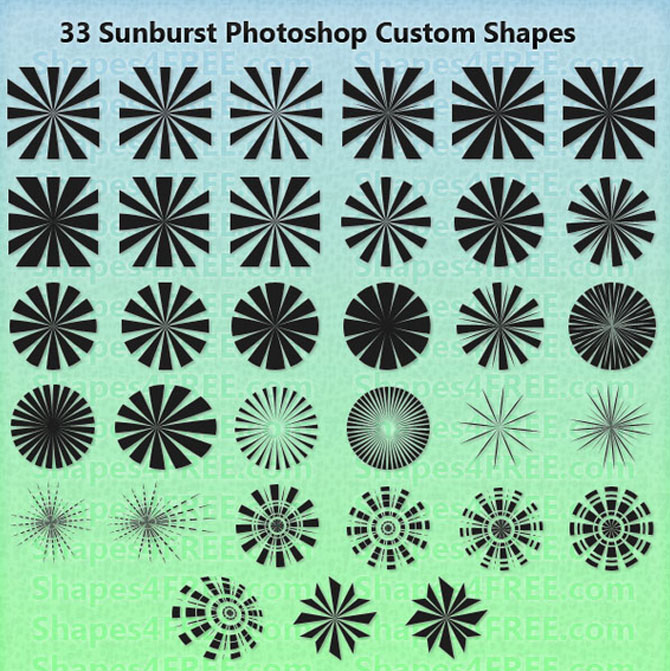 This set comprises 33 sunburst custom shapes in CSH and SVG file formats. They are must-have elements for everyone who wants to add a retro touch to projects. Filling spare space in images, sunburst silhouettes can direct people's look from the focal point to the most essential details like call-to-action buttons. According to the license terms, these custom shapes are meant for personal and commercial purposes, that's why you can feel free to enhance your design with their help.
* * *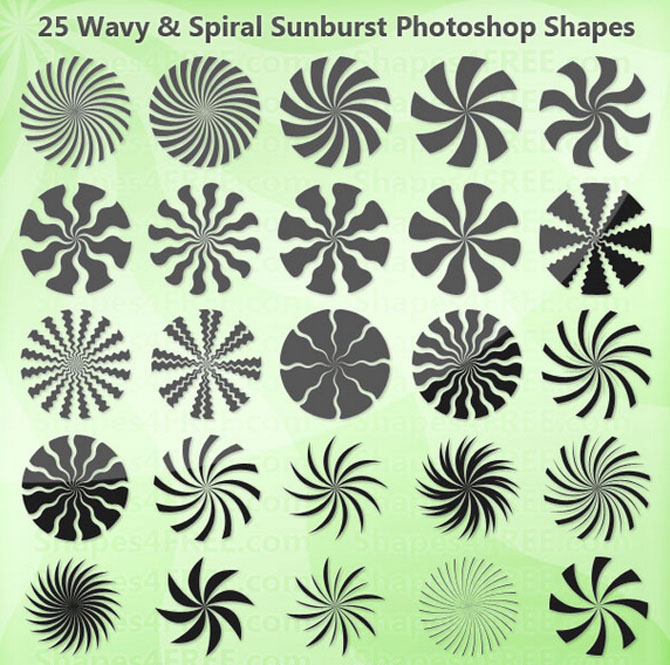 If you are eager to enliven your web design, you can benefit from this set of 25 custom shapes available in the CSH file format. Due to these curly and spiral elements, your illustrations will remain simple and interesting at the same time. Does it sound good to you? Then, don't hesitate to download this set and use it for free in both commercial and personal projects.
* * *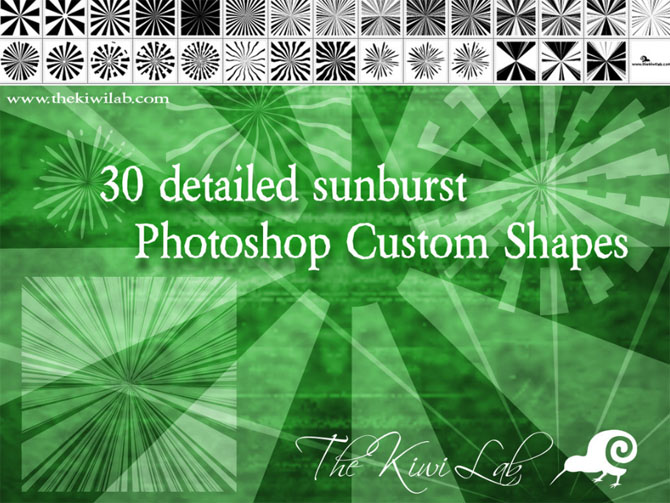 Here's another great set of 30 custom shapes that will assist you in creating a stunning background for front objects of your image. Used properly, sun rays presented here will illuminate the visual side of your projects. Their developer imposed no restrictions on them so that you could have total freedom to experiment with these items in any way you like.
* * *
The following set includes 12 high-quality custom shapes designed by the founder of BittBox. Download them for free, and you'll easily create a sparkling background that would appeal to your audience.
* * *

This set will give you an opportunity to create an atmosphere of fun and joy on your site due to its vibrant palette. Here, you'll find sunburst custom shapes of both straight and twirled forms so that you can match them to peculiarities of your project.
* * *
In addition to custom shapes, we've also made up a set of various sunburst brushes. These elements will help you improve artworks in the sphere of web and graphic designs. Look though the following brushes and choose those that can add brilliance to your project.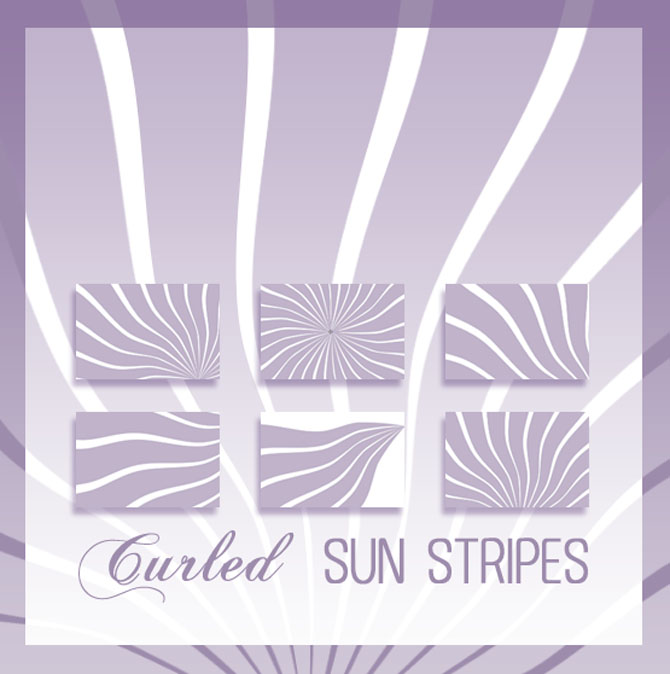 * * *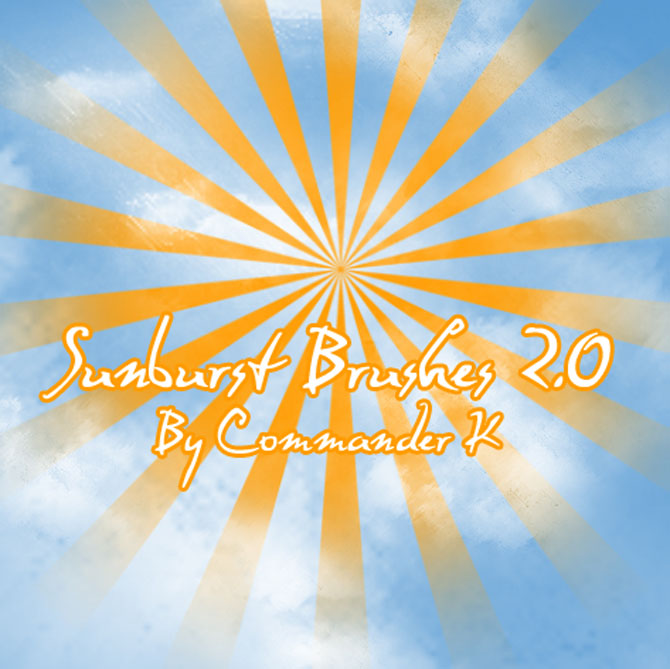 * * *
* * *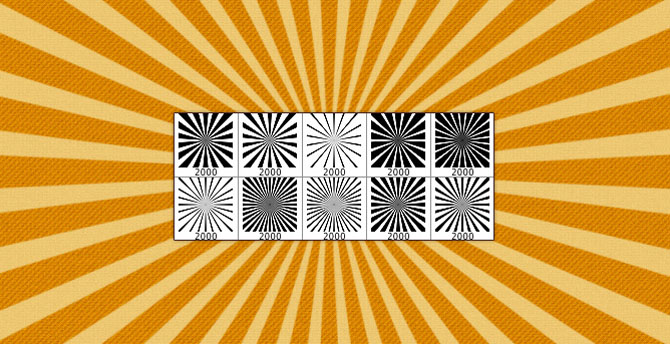 * * *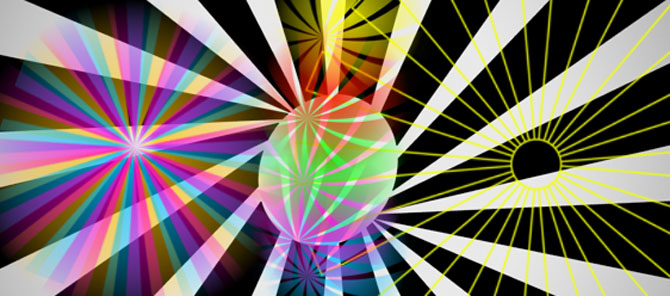 * * *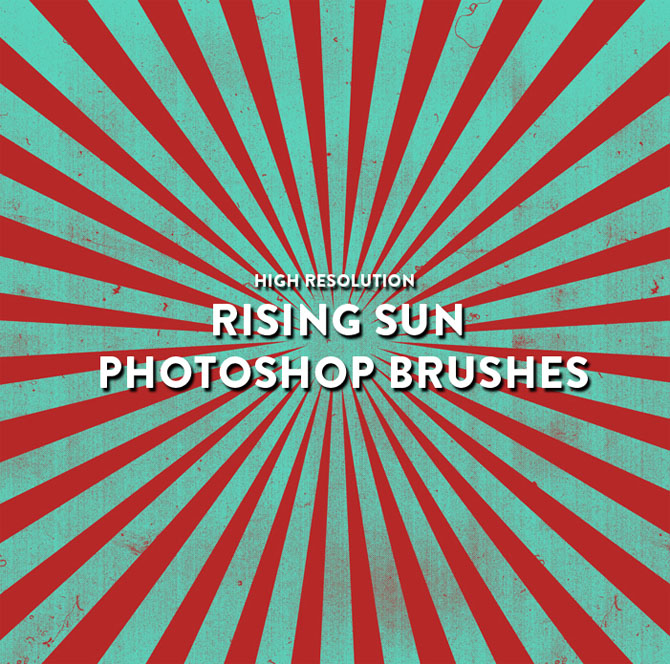 * * *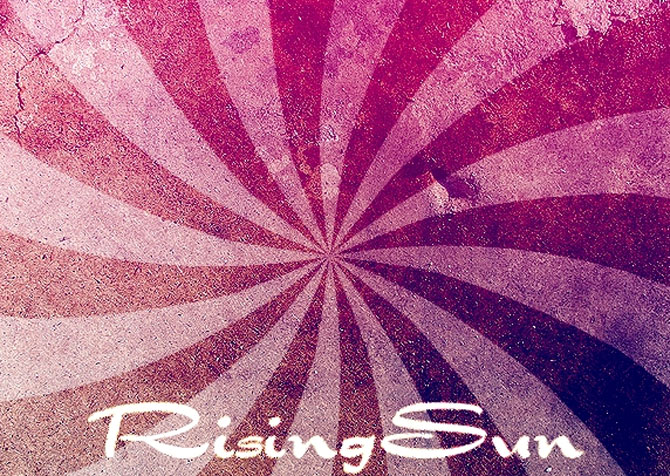 * * *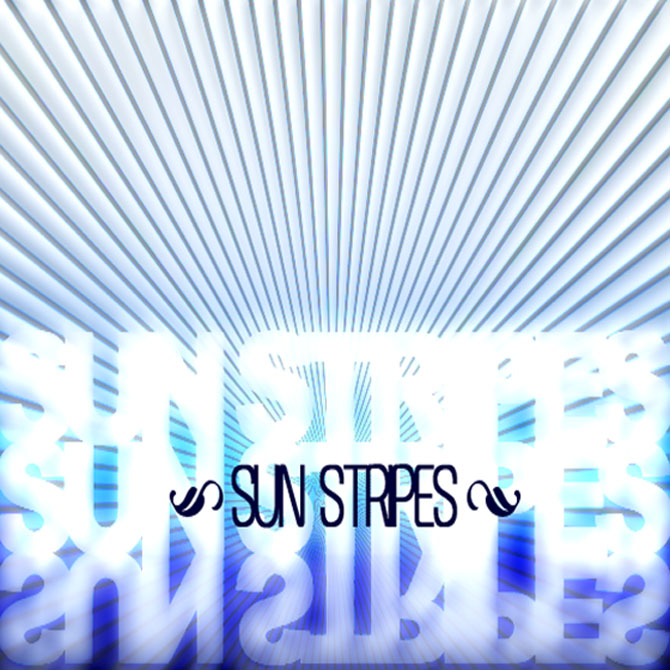 * * *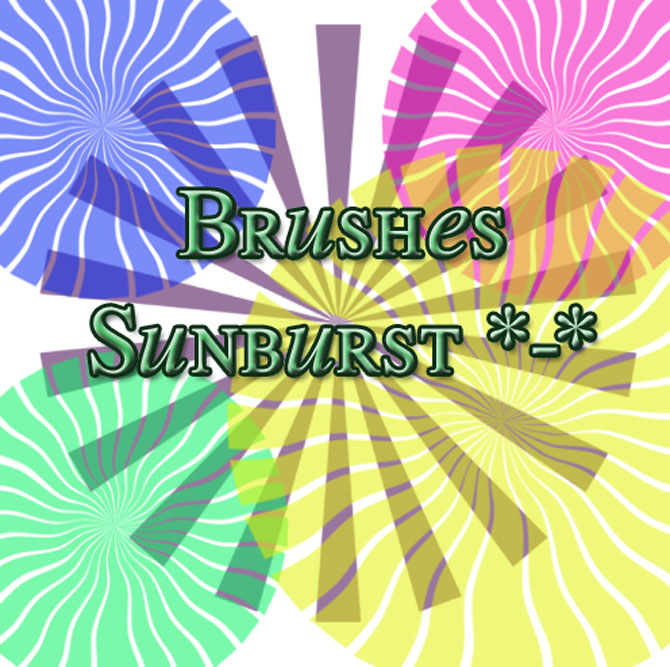 * * *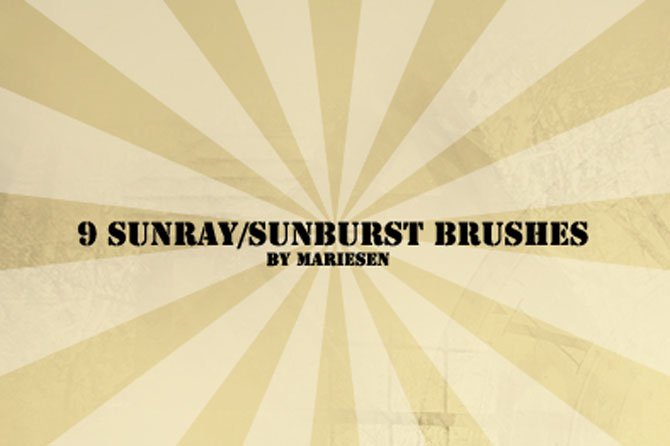 * * *
Using this set of free sunburst custom shapes and brushes, you will be able to work wonders with your illustrations in Photoshop. When you get down to work with these freebies, look through their license policies to make sure they'll be used according to their designers' directions.