Have you been looking for a winning formula that requires you to work once, but helps you reap benefits for a prolonged period? Well, then setting up an affiliate website is worth a try.
Now, when it comes to creating an affiliate website with WordPress, you can find numerous resources available online in the form of tutorials, posts, etc. explaining the process of creating such a site. But, before knowing about the specifics of getting your affiliate site set up, it is important for you to understand the different types of affiliate websites.
So, in this post, we'll make you understand the different categories of the affiliate website. Also, we'll discuss creating SEO strategies for your affiliate website. But, before proceeding, let's first have a look at the most obvious concern.
Why You Should Consider Creating an Affiliate Website?
To understand why you should create an affiliate site, you'll first need to know what is affiliate marketing. Basically, affiliate marketing means how you promote products and/or services of any other company; and when people buy something that you're promoting, you'll earn a commission.
The best part about affiliate marketing is that it is inexpensive and serves as a simple approach to making money online. But, it would be wrong to consider it a get-rich-quick scheme. Remember that your affiliate site(s) will have to attract plenty of traffic, and a lot of your visitors must make purchase the products you're promoting, and only then you can expect to get good returns.
Deciding Upon Your Affiliate Partner(s)
Once you've decided on building an affiliate site, the very first thing you should do is to decide who you want to be your affiliate partners. Keep in mind that the products and services that you'll promote will help you bring in money, so it makes sense to choose an affiliate partner having a good reputation in the market. Below is a list of some of the popular affiliate marketers you can consider:
The Amazon Affiliate Scheme
Link Share
Commission Junction
Commission Soup
Affiliate Window
–
So, once you've chosen a suitable affiliate partner after doing some research, you'll get the list of products you would need to promote.
Now, what next?
Well, you need to set up your affiliate site. You don't need to waste your time and chunk of money on a custom website design. Simply purchase a premium WordPress theme, and choose an appropriate web hosting service to make your site up and running. But wait, do you know what type of affiliate site you should create? Here we're talking about the 4 most popular categories of affiliate websites, among which you can choose one that best suits your needs:
• Product Review Sites: This type of affiliate site requires you to publish reviews of the products of your affiliate partner. You'll earn a commission if you're able to convince users to buy some products on the basis of your review. Here's a screenshot of how a product review site must look like: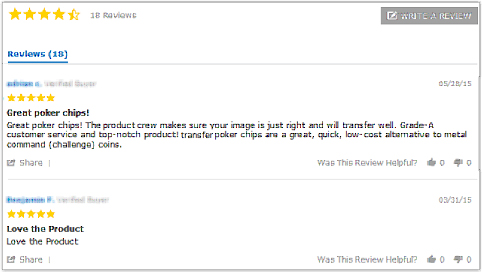 • Affiliate Blog: This affiliate site publishes several blogs and content sites on the web, so as to attract the attention of the audience to your advertisers' products. Blog or content websites are fairly simple to create and require you to write good content on some specific area of interest. Furthermore, such type of sites makes use of banners and text links for promoting the products, as shown in the following image: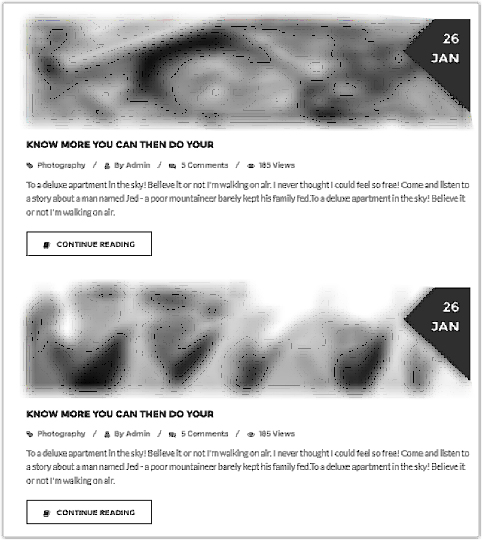 • Price Comparison Engine: Creating an affiliate site as a comparison engine is an ideal choice for you. If you want to cover a wide collection of categories or would like to add categories that are designed around a specific type of product or group (like electronics, baseball, etc.).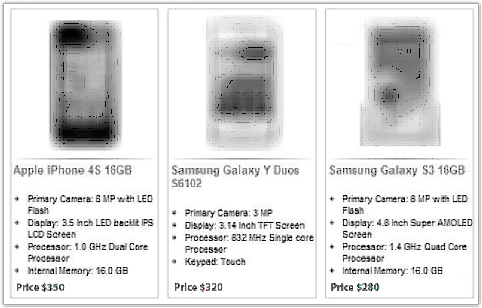 • Coupon and Discount Site (or Reward Site): Offering any rewards in the form of discount coupons or codes provides value to the user and increases the chances of encouraging the user to buy products of your affiliates. Here is how an affiliate site offering coupons or discounts will look like: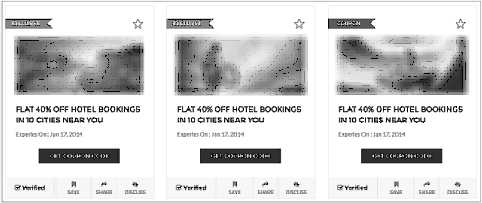 One More Important Thing To Consider
Perhaps, your next step will be picking the products merely because they seem profitable to you, or because you think people will like to purchase them, and so forth. Trust me, this is something you should avoid at all costs. Doing so, you'll only end up wasting your valuable time in bringing traffic to your site. But will fail miserably in your endeavor (not to mention, you'll probably have spent a lot of money on the pay-per-click ads in the process).
And so, make sure to do market research and figure out:
• What exactly is your area of interest?
• Are the products that you would like to promote related to your niche?
Creating SEO Strategies For Your Site
If no one visits your affiliate website, it's obvious, you won't make any money. But, with an SEO-driven affiliate site, you can drive good traffic to the site. In order to implement SEO on your site, here are a few tips worth considering:
#Tip 1: Choose relevant keywords for your niche. And then, you must focus on creating and publishing unique content based on those specific keywords. For example, if your affiliate website promotes products related to fashion apparel, then the main keyword should be something like "apparel" and it must be used in phrases such as "Men's and Women's Apparel" or any other.
#Tip 2: A lot of affiliate marketers are finding the process of creating backlinks to their affiliate sites reliable and useful for climbing Google's ranking. The backlinks can be created in two different ways. First off, you can create anchor text (that are links) that make a user come back to your niche site. Another way to create backlinks requires working on indirect links which link to your anchor text.
#Tip 3: The quickest way to improve SEO is to make use of WordPress plugins, such as WordPress SEO by Yoast. WordPress comes with built-in support for SEO. However, because of increasing competition in the online marketplace, you should focus on improving it further. Thankfully, WordPress SEO by Yoast plugin can help in improving your affiliate site's SEO. This plugin assists in writing better content, and let you select keywords that are relevant to your articles. It helps in technical optimization, and many more.
#Tip 4: Lastly, make sure that your site adheres to search engine guidelines.
Conclusion
You can get access to tons of resources to help you understand the process of building a WordPress-powered affiliate website. But, prior to jumping on the affiliate website creation process, there are several important aspects you need to consider in making a successful affiliate site.