Designers, artists, photographers, freelancers – the list of those who need a good portfolio website can be rather big. It is quite obvious that portfolio gives a pretty chance to demonstrate achievements, creative solutions and the proposed services building your online presence. We have already discovered some tips concerning a corporative website creation and do hope they were of a certain help. This time let's speak about portfolio.
Portfolio is a particular website type. It is aimed to be an eye-catching presentation so its visitors can make their opinion what kind of a result they will get in case of possible cooperation. You need to impress them and deserve their trust.
That's why we suggest to single out the tasks you will face with during a portfolio creation step by step solving them.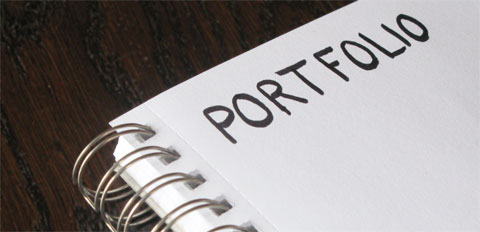 Image Credit: Portfolio
The core of your portfolio is to demonstrate what You Can Do and make your potential clients choose You among the rest.
Make emphasis on your works, but not the portfolio design.
Offer only high-quality images and your best content (nobody will waste his/her time to check all your previous works visiting your portfolio for the first time. You need to cause this desire, so only the best works!!!).
Easy navigation (any difficulty will just draw attention away and you will not reach the desired effect).
Link images, not just text.
Share your personal information as your potential clients would like to know more about you.
Make a tagline: what you are, what you do, where you are from, what type of services you can offer.
It would be nice if you provide a downloadable and professional resume in case some of your visitors gather them to make a choice in future.
Be easy to contact
Include an email address or a contact form.
A business phone number will be also appreciated.
Make this information easy to notice, don't hide it!
Include your social networking profiles LinkedIn, Twitter, or Facebook.
Be up-to date.
Don't forget to update your information.
Add new works and achievement.
Your web design should also look modern. Out-of-date design is repulsive and the importance of your information will be lost in a certain degree if the design solution doesn't meet modern tendencies.
Keep in touch with your audience.
Make a blog to write your latest news, share some ideas and thoughts.
Make your language easy for perception and write in a friendly and personal manner.
Let your clients leave their comments.
Testimonials are always one more plus to any project as they help to clarify its nature and ability to meet clients' demands.
Your web design should be not only attractive, but it is to contribute to the whole project success.
Realize your creativity in your logo making it easy to remember and associated with you in future (you can use your name if you are going to promote yourself). The best place for it is top left of the website, so it can be immediately noticed. It would be great to link your logo to your home page.
Don't forget about call-to-action buttons. Each page should have a call to action.
That is the route you can follow to create a good portfolio. Add it with your creative approach and you will, surely, get a perfect result. And we want to offer you some nice free portfolio templates you can use for a resolute step towards making your plans true. Take a look and choose any you find the most suitable one.
Creative Portfolio Website Layout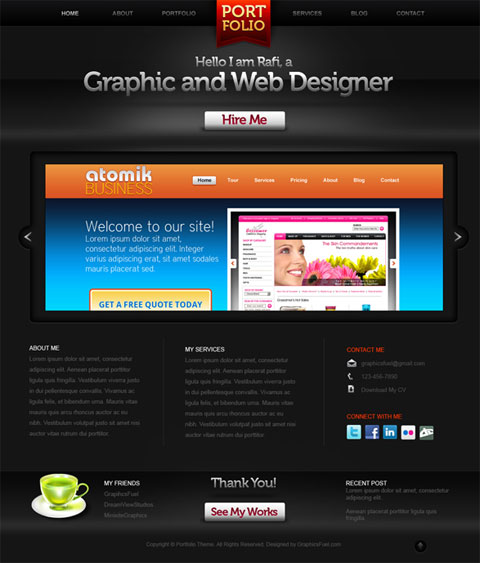 * * *
Free Website Template for Photographer's Portfolio
* * *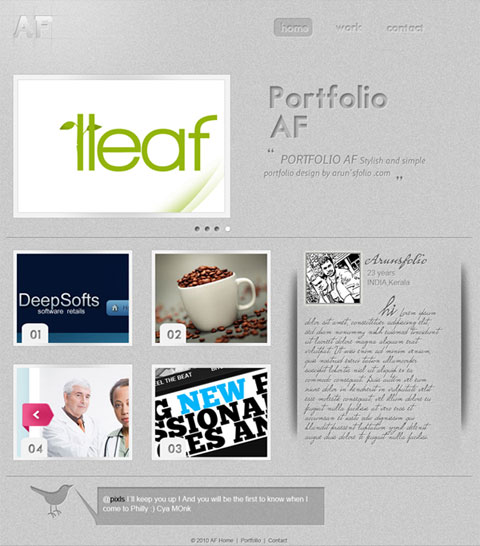 * * *
Free HTML5 Portfolio Website Template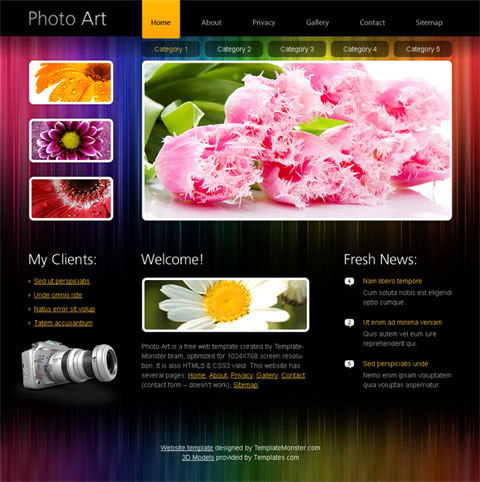 * * *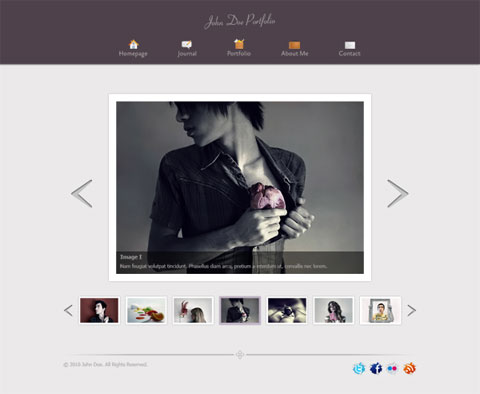 * * *