Have you ever thought what makes a website popular and of a great interest for visitors? It is quite obviously that proper business representation is necessary for its success and future development. Creating your corporate website you build a certain bridge of communication between you and your clients. And in this case you deal with a dialog form of communication – that means your customers, their demands and needs, their interests are taken into consideration. You create a website to answer their possible questions, to give the information which will attract their attention. In order to make this conversation interesting for you and your potential clients you need to follow some rules: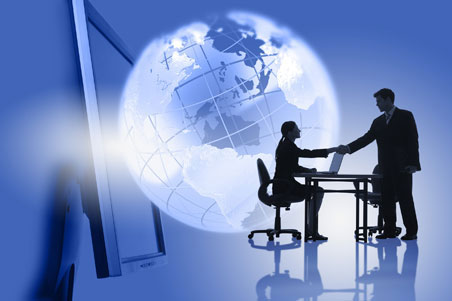 Image Credit: Website creation
First of all, single out your potential audience and ask yourself what they are waiting from you and how you can help them solve their problems. Keep in mind that your answers are to be honest enough and you solve clients' problems, but not yours. It would be better if you rely not only on your ability to foresee, but also on some research data.
First impression is the strongest one, don't underestimate it. Banal, but true. Choose your design properly as you choose a suit for an important meeting, let your clients make a positive opinion about your business. Make your design easy on the eyes and original enough to be remembered and recognized.

The page your visitors land on should be a visual confirmation for them they have found the website they are looking for – clear enough, images and textual balanced. Intuitive, don't make them waste their time searching for the needed information or product as visitors may leave your site to find another one more simple in use. Sitemap and search box will be nice solutions.
Make your content simple for perception. Present some information about your company and the proposed goods or services, testimonials will be one more benefit. Do you remember we compare a website with conversation? It is the step when you have already said Hello and now you need to tell a bit about yourself, but don't tell all your life story! Just several words to make clear who you are.
Don't forget to be interactive. You have told about yourself – it is the very time to listen! Let your customers leave some comments or ideas about possible improvements. They will appreciate your desire to know their opinion.
Decrease the number of clicks. Are you going to get some positive results? Then choose the shortest way to success. It is the very case you are aimed for result, but not the process.
Upgrade your content regularly. Let your customers feel that you are keeping with the times being eager to propose them the best and modern solutions. Be sure there are no out-of-date information or broken links. Make your visitors used to the thought they may trust the information they find on your pages.
Be media-friendly. Nowadays social networks play one of the most important roles in modern communication – it is a pretty chance to share your information and increase the number of visitors.
Following these simple, but useful recommendations you will manage to create a great corporate website which will be one step up on your success way. As a good addition to the words written above, we want to offer you several nice website templates you can use for your project startup. Choose any and try to practise the knowledge we have shared with you.
Free Website Template Powered with jQuery Slider for Business Site
* * *
Free Website Template for Business Site with jQuery Slider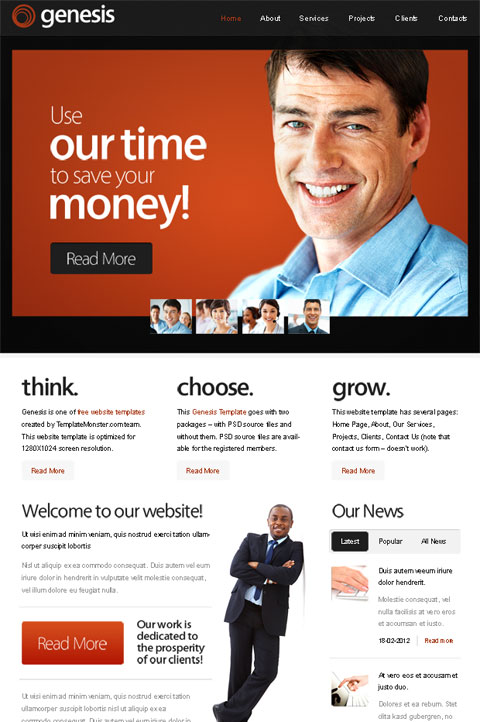 * * *
Free Website Template with jQuery Cycle Slider for Business Site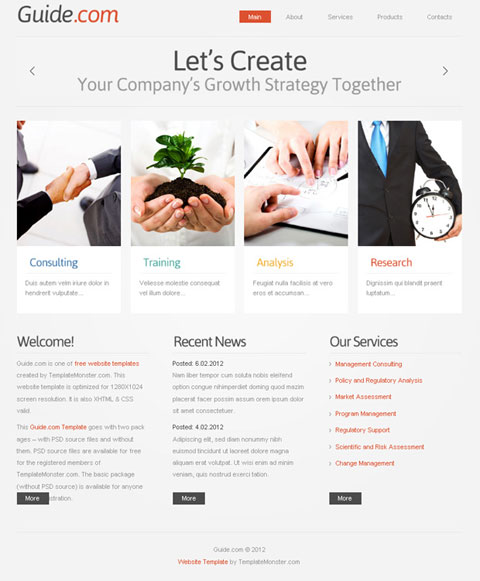 * * *
Free Website Template with jQuery Slider for Business Website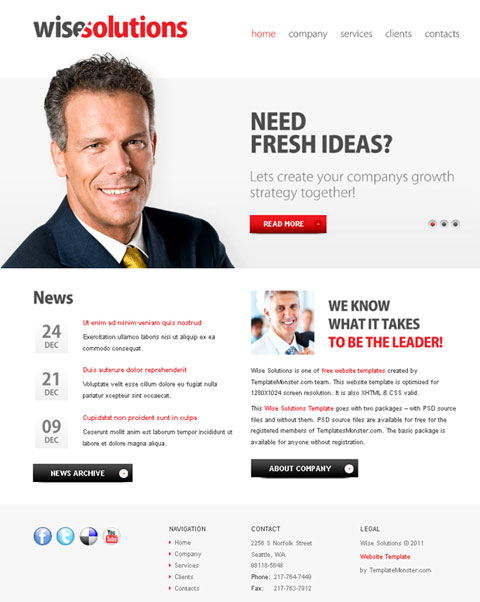 * * *
Free Website Template with jQuery Slider for Business Project
* * *