Gray is a neutral color which is mainly used as a background color. Still, gray can mix well with any color and therefore is so popular with webmasters and web designers.
People find the color gray to be formal and sophisticated. At the same time gray is often associated with loss or depression. There are several tones of gray available for use in web design. Dark gray is mysterious while light gray is calming, but whatever shade of gray you choose it looks nice and stylish.
If you like the color gray, here is a list of 18 free web templates designed using this color as the main one. Of course, all web templates are provided free of charge and can be applied to any website you have in mind: whether a personal blog, corporate website or a lifestyle portal. The only rule to keep in mind is that you must not remove the footer links to the original designers.
Free Web Template #1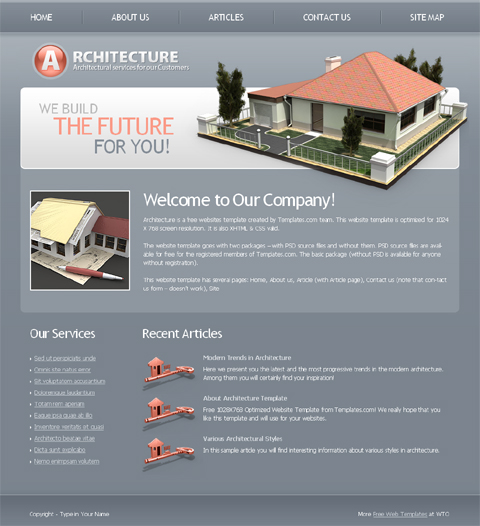 Free Web Template #2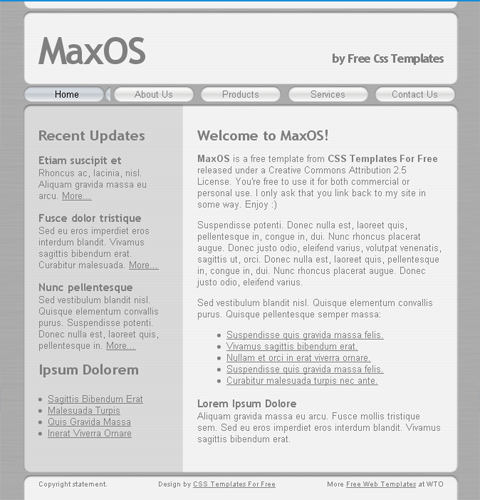 Free Web Template #3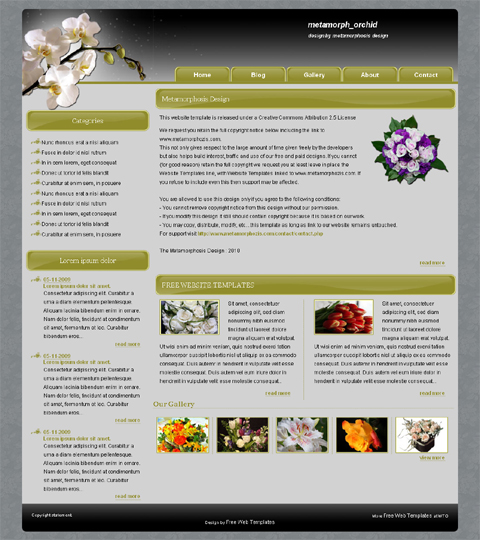 Free Web Template #4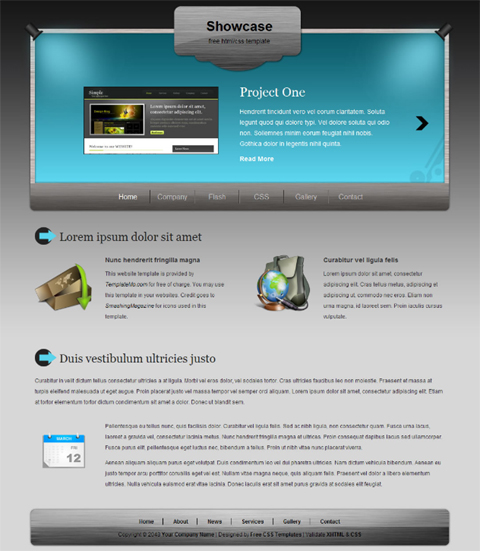 Free Web Template #5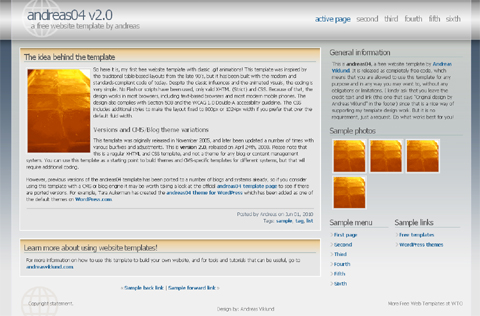 Free Web Template #6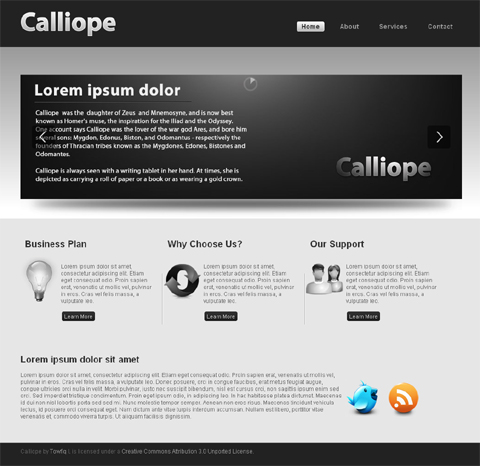 Free Web Template #7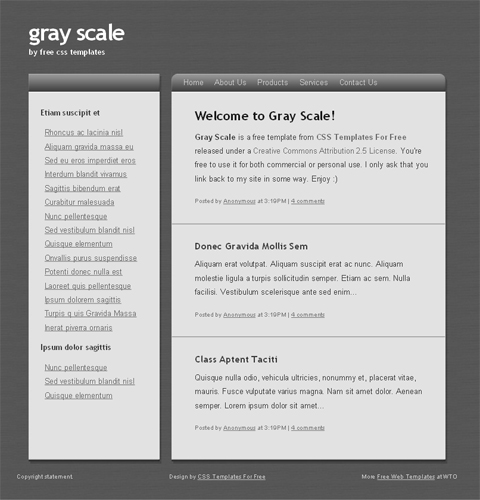 Free Web Template #8
Free Web Template #9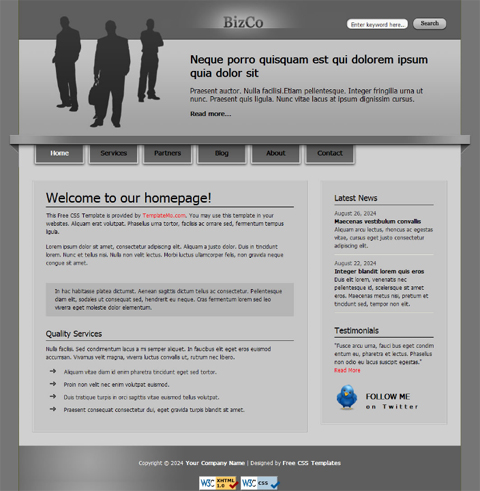 Free Web Template #10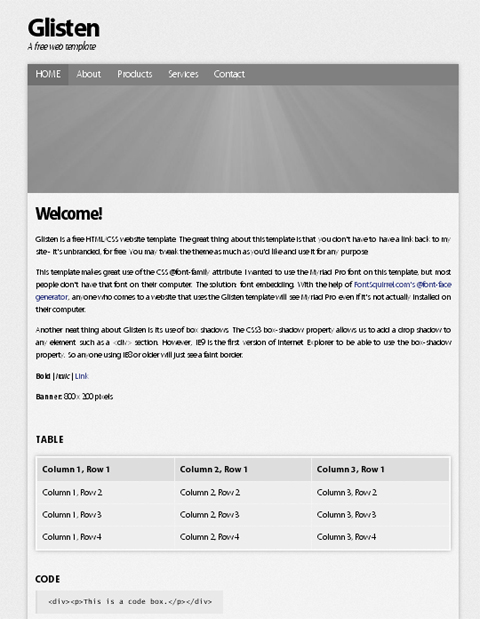 Free Web Template #11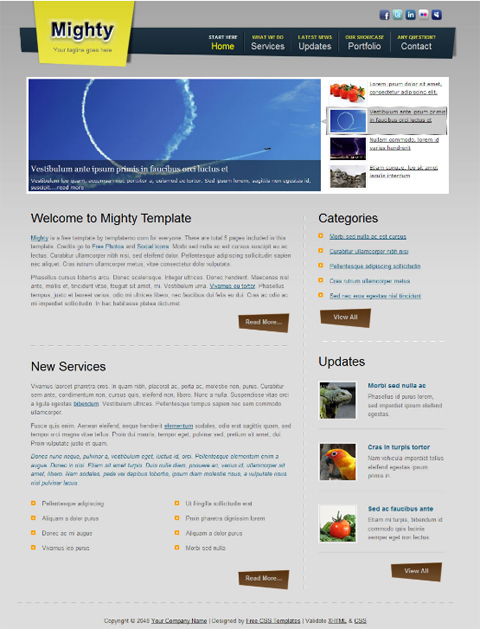 Free Web Template #12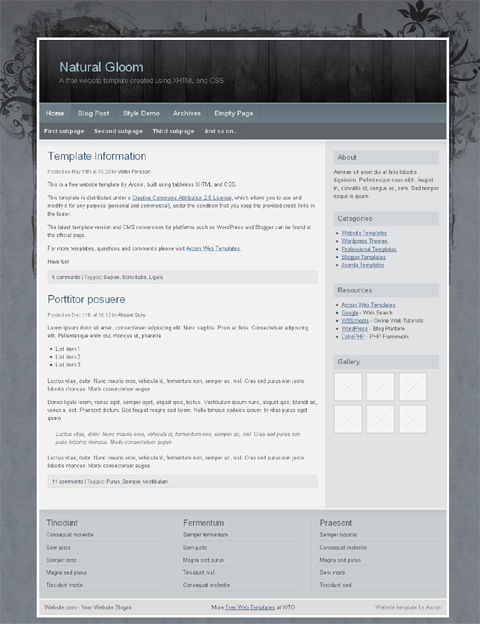 Free Web Template #13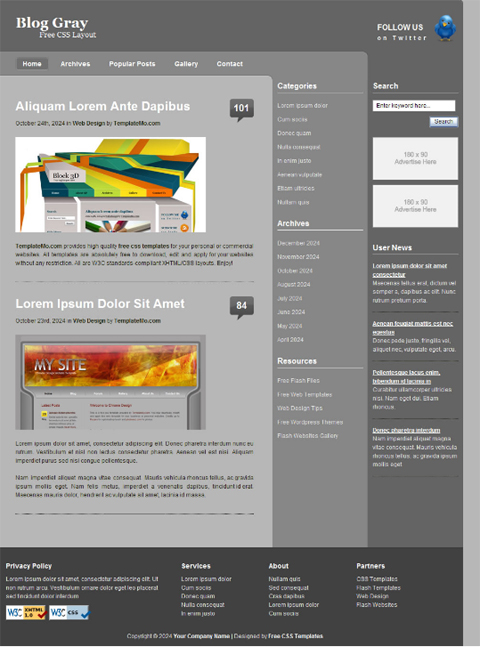 Free Web Template #14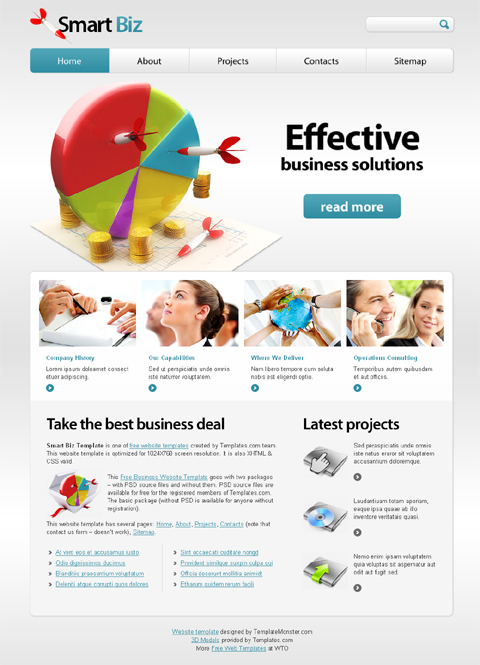 Free Web Template #15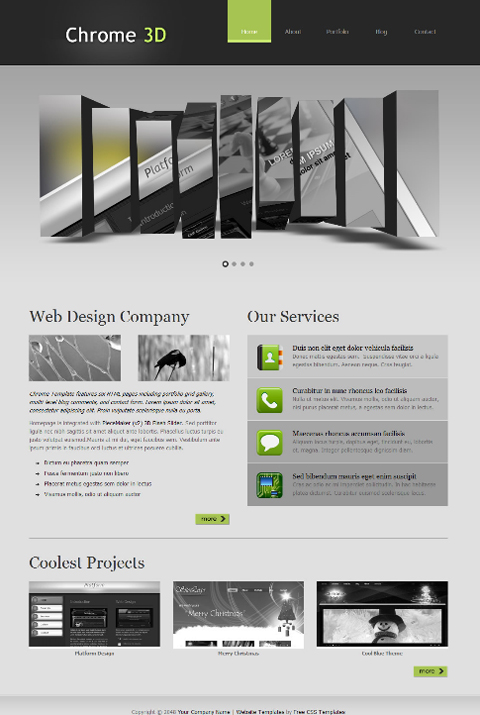 Free Web Template #16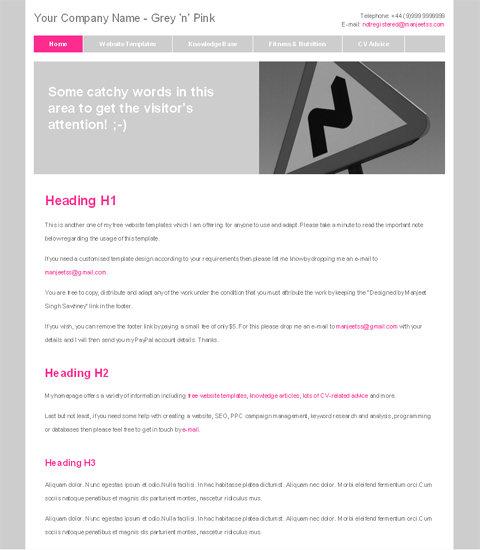 Free Web Template #17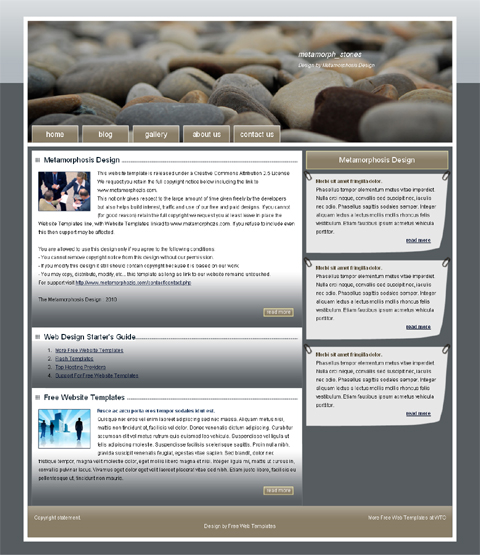 Free Web Template #18