Are you searching for a cost-effective alternative to expensive website builders used by professionals? Then, you should consider an idea to turn to Weebly, a powerful service designated to create impressive platforms in terms of both functionality and visual appeal. It is extremely simple to use, and the whole process comes down to a drag-and-drop procedure, which is a matter of a few hours. The tool is primarily meant for amateurs who don't have coding skills and small business owners who save up on everything including online presence of their companies.
There is also a wide range of ready-made Weebly templates that will let you get a professional-looking site without seeking help from designers. It won't take you long to upload the theme you like and edit it according to your preferences. If you got interested to check out all the Weebly benefits yourself, here's a set of free Weebly templates to choose the design for your platform from.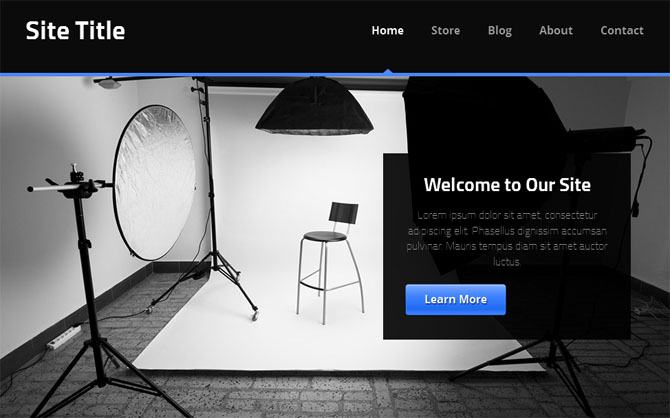 Here's one of the best Weebly themes that will be appreciated by professional photographers, as it gives an opportunity to represent their studios in a favorable light. Such an effect is achieved by means of its black and white palette that signifies exquisite taste and elegance. To make the look of you site catchy, you can also brighten up its color scheme with one of the following hues: blue, orange, green, red, aqua, violet, and yellow. Using this template, you will get a trendy web image for your photo studio.
* * *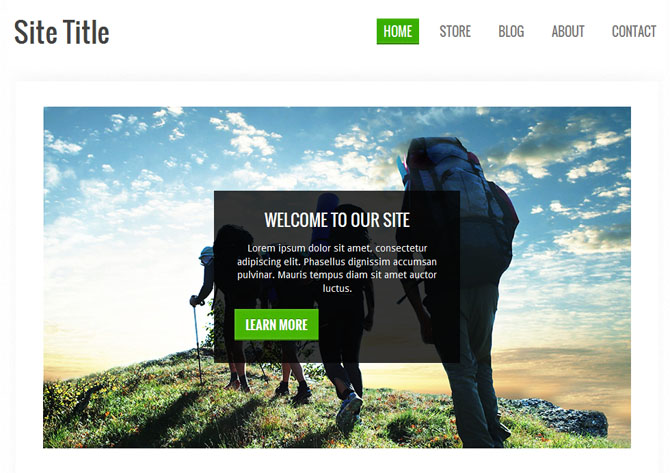 A lot of people join hiking clubs, as this activity is dangerous and requires professional guidance. If you run an organization of this kind, the theme demonstrated here will help you build an exceptional platform to intrigue the audience. Looking at its inspirational image, visitors of your site will feel a desire to leave their carefree homes and explore spacious territories in the wilderness. Due its customizable palette, you can pick the color you like for your platform, and the choice is quite wide including green, blue, orange, pink, red aqua, violet, and dark yellow.
* * *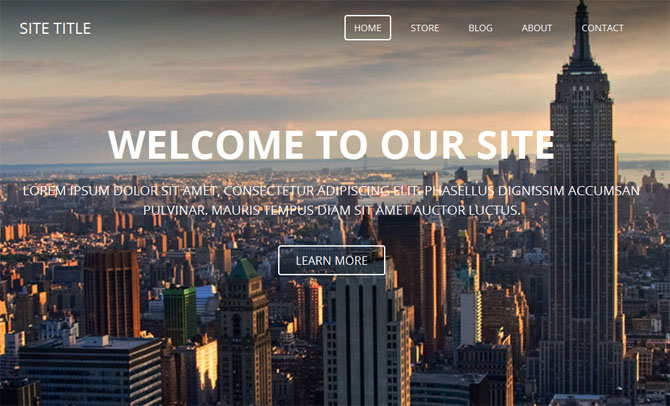 As leading companies often eclipse startups on the market, it's important for owners of newly established enterprises to create a solid corporate image on the web. And this is what the business template presented here is aimed at. Its ghost buttons with thin borders and neat fonts will add a sophisticated touch to your site. In the background of the theme, there's a large image of a big city view, which will give an impression that your company enjoys wide recognition in the target industry.
* * *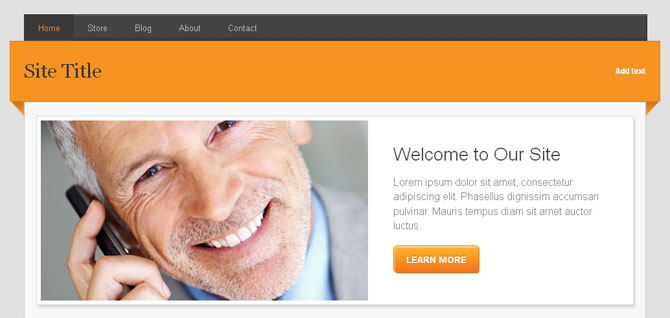 Inexperience doesn't allow many founders of start-ups to get a desirable profit on their business, that's why they often resort to consulting agencies for advice. If you provide services of this kind, this Weebly theme will help you attract a lot of desperate newcomers due to its inviting color scheme and enthusiastic imagery. Such a positive tone in the design of your site will assure entrepreneurs of the ability to fulfill their business potential under your guidance.
* * *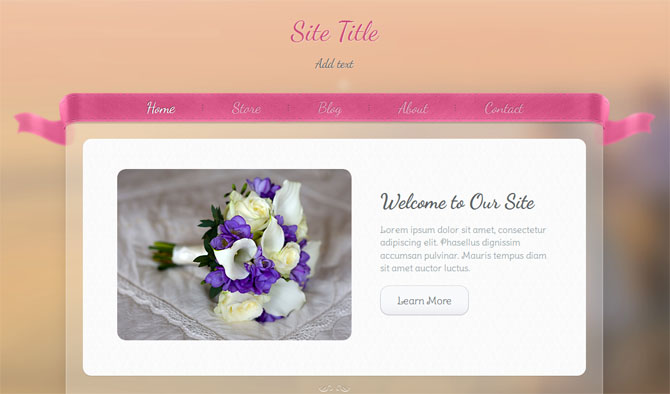 Today, people primarily order flowers online to delight their sweethearts on special occasions. To reach the audience on the web, owners of florist's shops should have a striking platform, and this elegant theme will be of great use to build one. Looking at its tender background reflecting romance and care, individuals will be overwhelmed with warm feelings, which will make them disposed for a purchase. Feel free to choose the color for your site title and menu bar from the following options: pink, beige, violet, yellow, blue, green, and dark grey.
* * *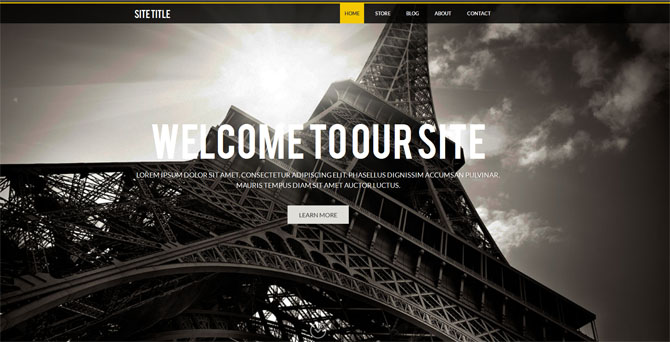 When it comes to planning holidays, the majority of people browse through travel blogs to learn about various tourist attractions, hotels, costs, etc. If you cover travel-related issues on the web, here's one of the best free Weebly templates to consider for the design of your site. Thanks to its full-screen image, you will be able to grab attention of web surfers and arouse their interest in interacting with your resource. Depending on the effect you want to produce on the audience, you can choose a color for your site from yellow, blue, green, orange, and red.
* * *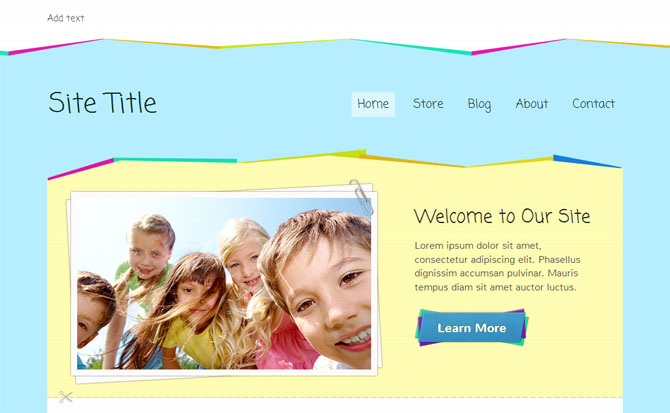 Modern kids spend much of their time in front of computer monitors and screens of mobile devices. To let children take a rest from heavy usage of technologies and interact with other children, parents send them to camps. Here's a proper theme to promote organizations of this kind. Thanks to its cheerful visual aspect, it's possible to set carefree atmosphere on your site. In such a way, folks will get a feeling that their offspring will have a lot of unforgettable moments at your camp.
* * *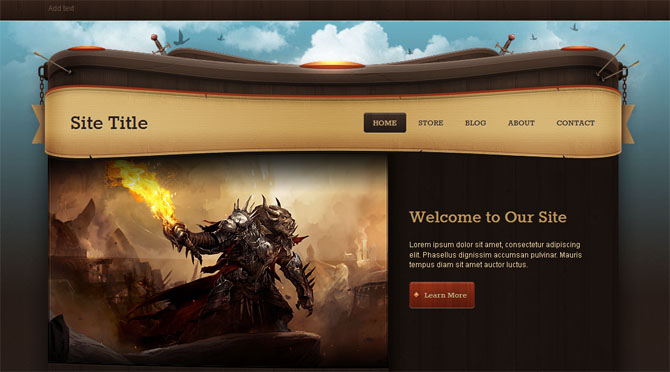 Playing video games has become an extremely popular type of home entertainment lately, as it allows people to escape tedious reality and plunge into the world of breathtaking adventures. If you think about an idea to create a blog dedicated to video games, this theme is definitely for you. By means of its effective layout, you will be able to represent the latest products both visually and verbally. Furthermore, you will look like a true expert in the gaming-related issues due to the theme's dark palette.
* * *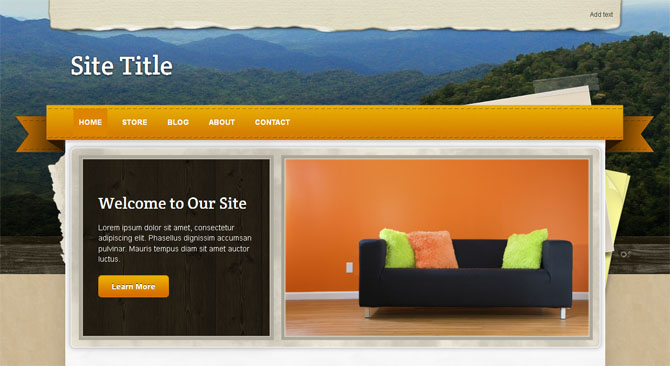 Chosen properly, furniture can add a distinctive flair to any interior, whether its style is classic or modern. For that reason, homeowners choose furniture pieces for their houses with due diligence. To attract their attention to your store, this sleek theme will come in handy for you. Due to its smart structure, you will be able to place images of your offerings both in the foreground and background. To give a polished touch to the appearance of your site, you can use the following colors: orange, blue, brown, green, pink, violet, red, and aqua.
* * *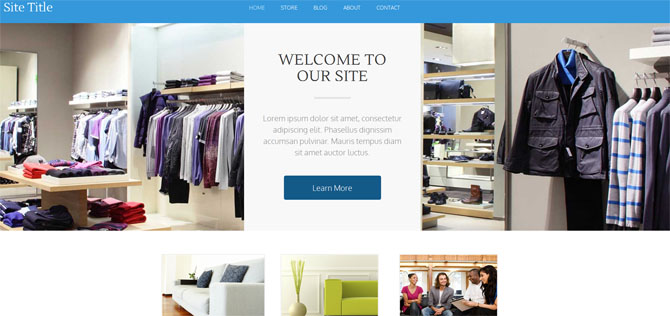 People following fashion trends are extremely selective in picking the right garment, that's why owners of boutiques should advertize their clothes on a platform with an eye-catching design like this one. Using the theme exhibited here, you can present a broad choice of your offerings thanks to an image of full-screen width. Thus, you will assure customers that they will definitely find something to their taste at your store. Thinking over a palette for your web design, you will be able to choose from green, turquoise, black, red, blue and some other colors that ideally harmonize with the whole design of the theme.
* * *
Regardless of the sphere you are involved in, you are guaranteed to find the Weebly theme that will help your resource stand out on the web. In addition to the aesthetic appeal, these products boast of powerful customization that will let you accentuate the individuality of your business. Don't hesitate to make use of the free Weebly templates featured in our set and share your impressions with us in the comments below, please.