Your wedding day is a cherished milestone, and what better way to celebrate it than by creating a beautiful online platform that showcases your journey and the upcoming celebration? With our carefully curated collection of free website template for wedding page , you can effortlessly craft a stunning digital presence that reflects your love story and helps you share the excitement with your friends and family.
Free Website Template for Wedding Page: An Overview
Designing a wedding website can be an overwhelming task, especially when you're focused on all the other aspects of wedding planning. Our free website templates for wedding pages are designed to alleviate the stress of creating a website from scratch. These templates are meticulously crafted to exude elegance and style while being easy to customize to match your wedding theme and personal preferences.
Why Choose a Free Website Template for Your Wedding Page?
Ease of Use: You don't need to be a tech-savvy person to create a stunning wedding website. For example, our user-friendly templates come with drag-and-drop features, making the design process a breeze.
Time Efficiency: Planning a wedding involves numerous tasks, and time is of the essence. Above all, with our pre-designed templates, you can have your wedding website up and running within hours, leaving you more time to focus on other important aspects.
Customization: While our templates provide a ready-made structure, they are also highly customizable. You can adjust colors, fonts, layouts, and content to match your unique style and wedding theme.
Free Wedding Shop PrestaShop Template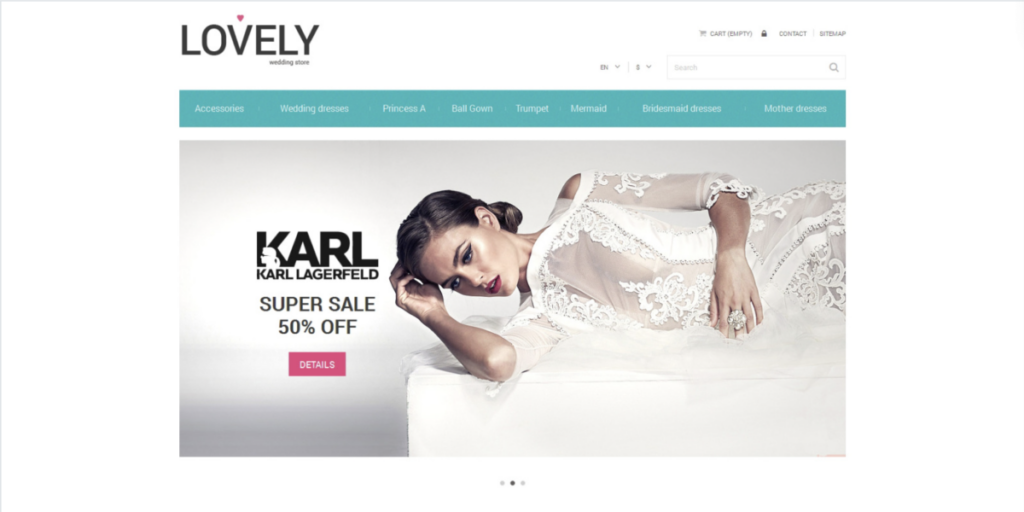 Free Wedding Album Website Theme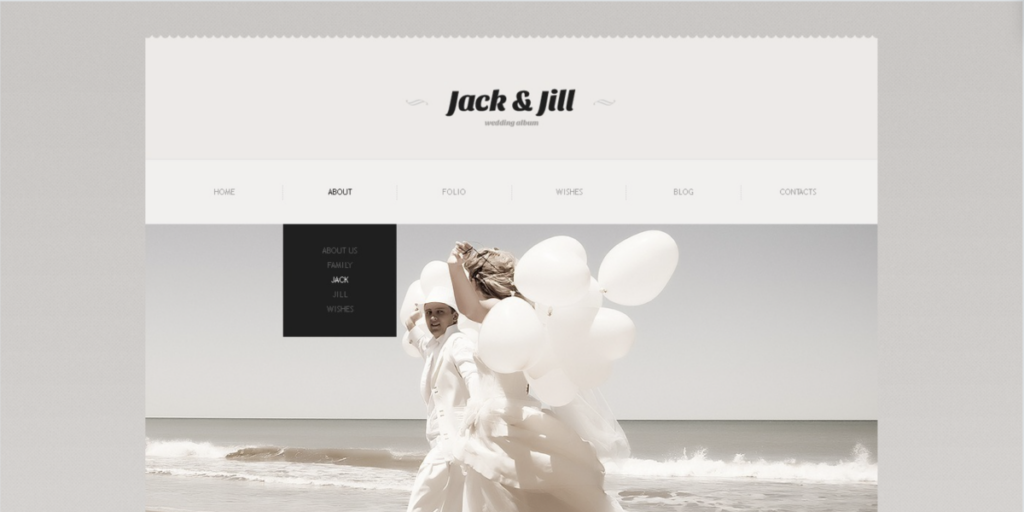 Happy Family – Free Wedding Album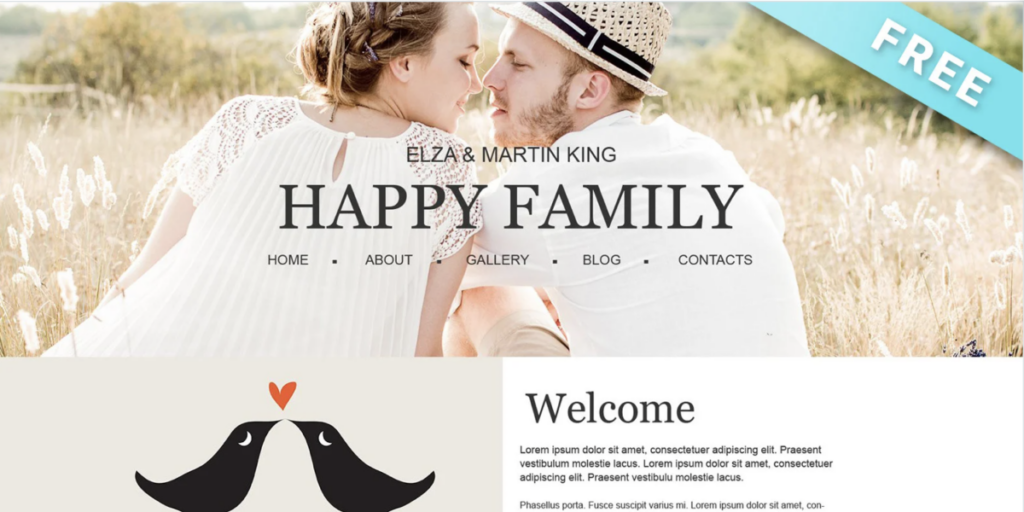 Creating Your Wedding Website: Step by Step
Select Your Template: Browse through our diverse collection of free website templates for wedding pages and choose the one that resonates with your vision.
Personalize Content: Add your names, engagement story, and a brief introduction. You can also include anecdotes, memorable photos, and details about the upcoming ceremony and reception.
Event Details: Provide essential information about the date, time, and venue of your wedding events. This helps your guests plan their attendance accordingly.
RSVP and Guestbook: Incorporate an RSVP feature to manage your guest list effectively. Additionally, include a guestbook where well-wishers can leave their heartfelt messages.
Photo Gallery: Create a captivating photo gallery showcasing your journey as a couple. Meanwhile, аrom your first date to the proposal, these moments will add a personal touch to your website.
Countdown Timer: Build excitement by adding a countdown timer to the big day. Meanwhile, this feature adds a sense of anticipation and keeps your guests engaged.
Registry Information: Likewise, if you have a gift registry, provide the necessary details and links to make it convenient for your guests to choose the perfect gift.

FAQs
Can I customize the template according to my wedding theme?
Absolutely! Our templates are designed to be versatile and adaptable. You can easily customize colors, fonts, and layouts to match your wedding's aesthetic.
Is any coding knowledge required to use these templates?
Not at all! Our templates are designed for users with varying levels of technical expertise. You can create a professional-looking website without any coding skills.
Can I integrate my wedding social media accounts?
Yes, you can. Certainly, You can add links to your social media profiles, allowing your guests to connect with you and share the joyous moments leading up to the wedding.
Are these templates mobile-responsive?
Absolutely. Our templates are optimized for various devices, ensuring that your website looks flawless on smartphones, tablets, and desktops.
Can I switch templates after starting my website?
While it's possible, it's recommended to finalize your template choice before adding substantial content. Switching templates midway can affect the layout and design.
Are there any hidden costs associated with using these templates?
None whatsoever. Our free website templates for wedding pages are genuinely free, and you won't encounter any hidden fees.
Conclusion
Your wedding website is more than just a digital invitation – it's a reflection of your love story and a hub of information for your guests. With our free website templates for wedding pages, likewise, you can effortlessly create a personalized online space that captures the essence of your relationship and sets the tone for your celebration. In conclusion, Make the most of this convenient and creative tool to enhance your wedding journey.
Don't miss out on the chance to simplify your wedding preparations while impressing your guests with a beautifully designed wedding website. Get started today and craft a digital masterpiece that perfectly complements your special day.