In today's digital age, social media platforms have become our virtual personas, representing our interests, lifestyles, and personalities. Among these platforms, Facebook holds a prominent position, connecting millions worldwide. One of the key elements that can instantly elevate your Facebook profile's appeal is the Facebook cover. Let's dive into the world of Facebook covers and discover how they can make a lasting impression.
Facebook Covers: Captivating Your Audience
Your Facebook cover is the large, horizontal image displayed at the top of your profile. It's the first thing visitors see when they land on your page. Thus, it presents a valuable opportunity to showcase your individuality, creativity, and interests. A well-crafted cover can express who you are before a single word is read.
Crafting Your Facebook Cover: A Creative Journey
Creating an eye-catching Facebook cover involves a mix of creativity and technical know-how. Here's a step-by-step guide to help you craft a cover that captures attention:
1. Dimensions Matter
Ensure your cover meets the recommended dimensions of 820 pixels wide and 360 pixels tall. This ensures your image is displayed correctly on both desktop and mobile devices.
2. Reflect Your Personality
Your cover should reflect your personality or the theme of your profile. Are you a nature lover, a travel enthusiast, or an art aficionado? Choose an image that resonates with your interests.
3. High-Quality Imagery
Use high-resolution images to avoid pixelation. Blurry images convey a lack of attention to detail and might discourage visitors from exploring your profile.
4. Harmonize with Profile Picture
Your cover and profile picture should complement each other. They don't need to be identical, but a visual connection creates a harmonious look.
5. Minimalist vs. Detailed
Decide whether you prefer a minimalist look with a single focal point or a more detailed collage of images. Both can be effective, so choose based on your personal style.
Facebook Covers: Unlocking the Creative Possibilities
Facebook covers are more than just a static image. They can be an interactive canvas for creativity. Here are some innovative ideas to make your cover stand out:
1. Tell a Story
Use your cover to narrate a story about your journey, experiences, or achievements. Sequential images can engage visitors and encourage them to explore further.
2. Promote Causes
Advocate for causes you're passionate about. Incorporate symbols, logos, or messages that convey your support for social or environmental issues.
3. Highlight Milestones
Celebrate your milestones by featuring significant life events. Graduations, birthdays, and anniversaries can be displayed proudly on your cover.
4. Showcase Artistic Creations
If you're an artist, photographer, or designer, use the cover to showcase your work. This provides an instant preview of your talents.
5. Temporal Themes
Change your cover periodically to match seasons, holidays, or special occasions. This shows your engagement and keeps your profile fresh.
Optimizing Your Facebook Cover for Impact
While creativity is key, there are some best practices to ensure your Facebook cover is impactful and effective:
1. Balance Text and Images
If you include text on your cover, ensure it's readable and complements the visuals. Choose a font that aligns with your profile's style.
2. Test on Different Devices
View your cover on various devices to ensure it appears as intended. This guarantees a consistent experience for all visitors.
3. Stay Updated
Keep your cover relevant. Update it to reflect changes in your life, achievements, or interests. A current cover shows an active and engaged user.
4. Coordinate with Design Trends
Stay aware of design trends to keep your cover modern and appealing. Harmonize your cover with current visual aesthetics.
Here you can find some facebook covers template:
Business Facebook Cover Design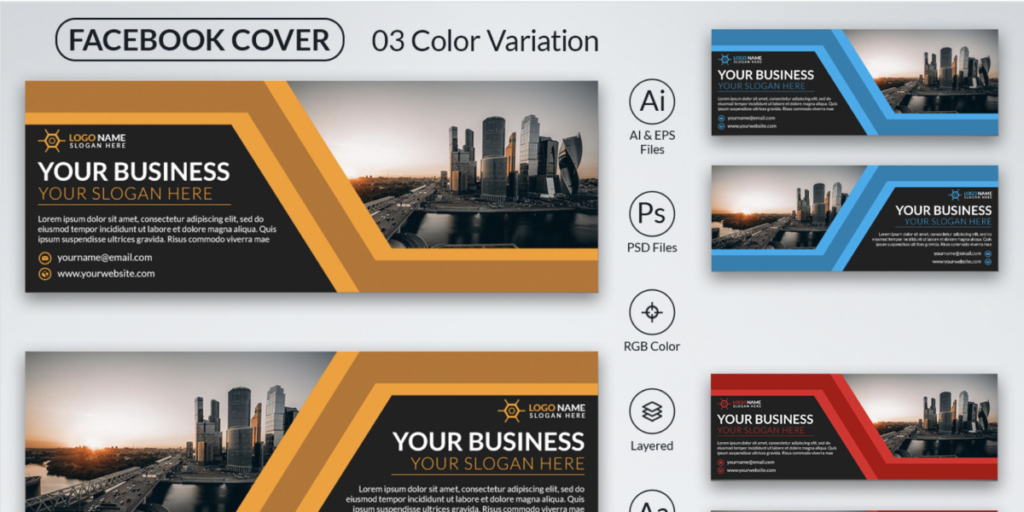 Facebook Cover Design Template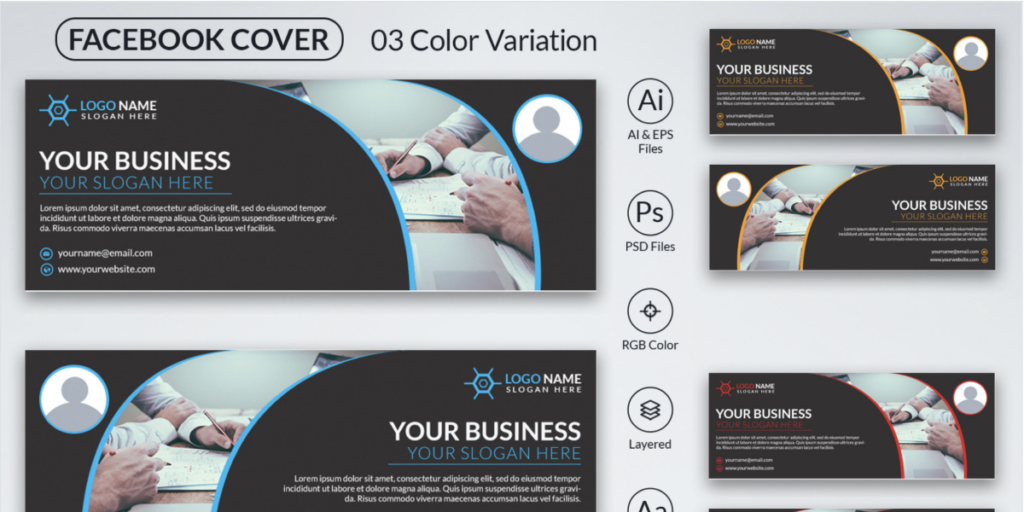 Business and Corporate Facebook Covers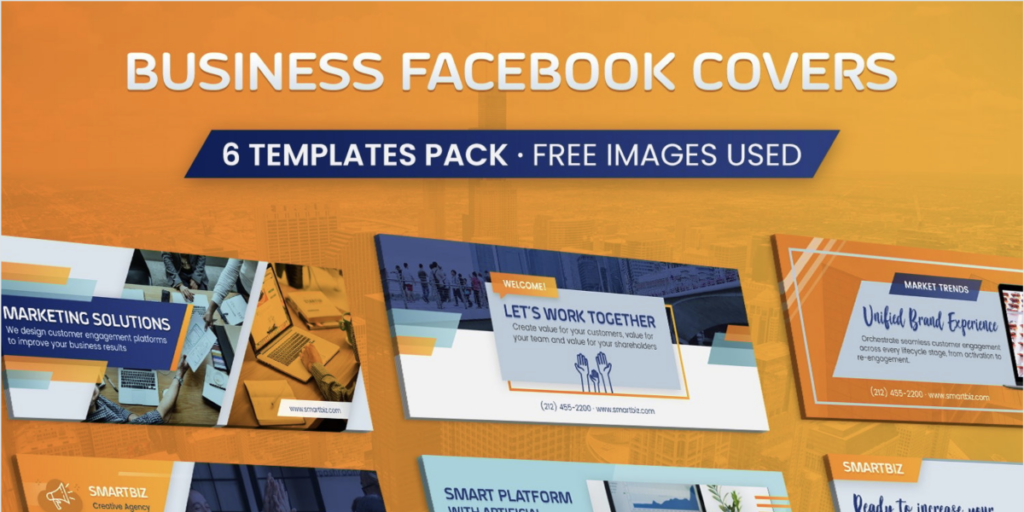 Conclusion
Your Facebook cover is an artistic canvas waiting to showcase your personality and interests. By following the guidelines, getting creative, and exploring innovative ideas, you can transform your profile's appearance into an inviting visual narrative. Keep your cover fresh, engaging, and aligned with your evolving journey. Start crafting your unique Facebook cover today and leave a lasting impression on every visitor.