This article's title speaks for itself: here you will find a lot of free web templates that you can use to build fashion websites and blogs. By the way, we'll be featuring free templates from different designers in order to provide you with the best choice of fashion inspired web page layouts. So, this article will be of interest to fashion models and anyone in the modeling business as well as web designers who create fashion and lifestyle websites.
As we've just mentioned, all below listed web templates are provided at no cost. So, what are you waiting for? Simply download the free web template you like best and launch a stunning fashion website.
And the last thing to mention: you can customize the free templates according to your wishes, but you must keep the footer links intact.
Free Web Template #1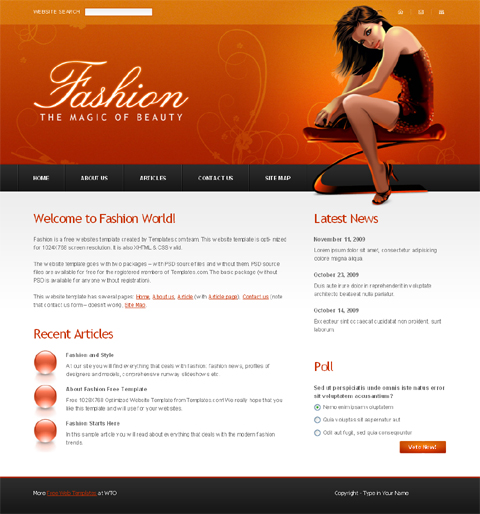 Free Web Template #2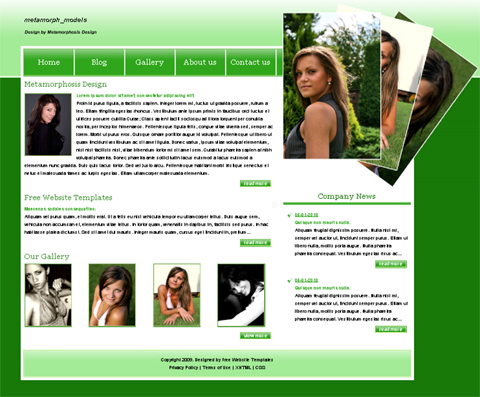 Free Web Template #3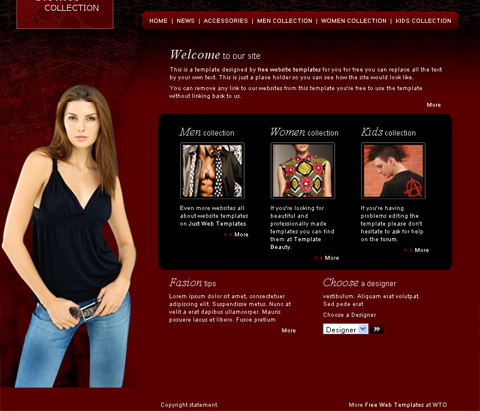 Free Web Template #4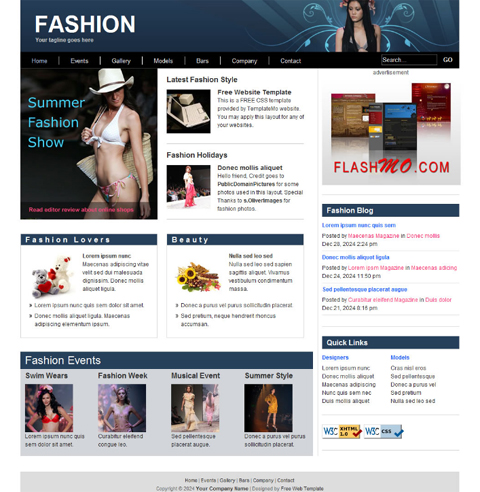 Free Web Template #5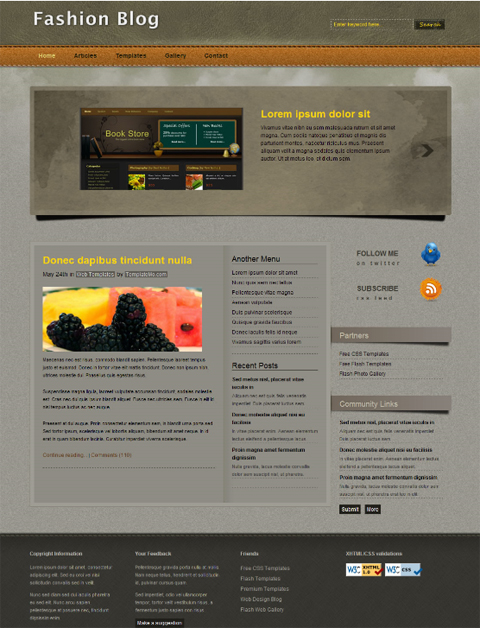 Free Web Template #6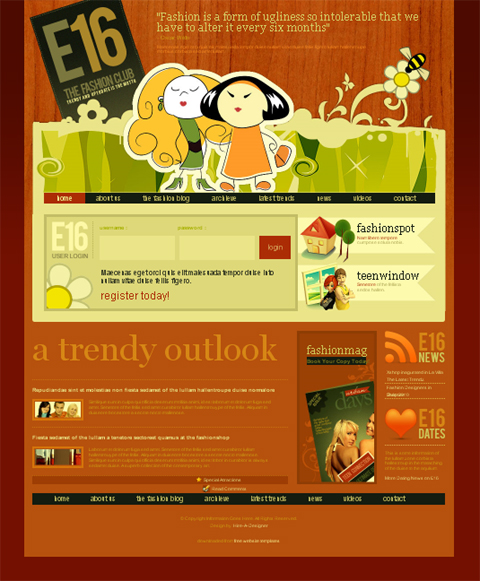 Free Web Template #7
Free Web Template #8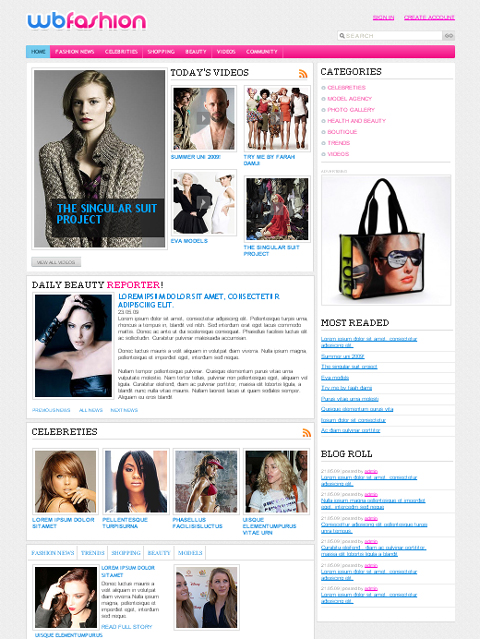 Free Web Template #9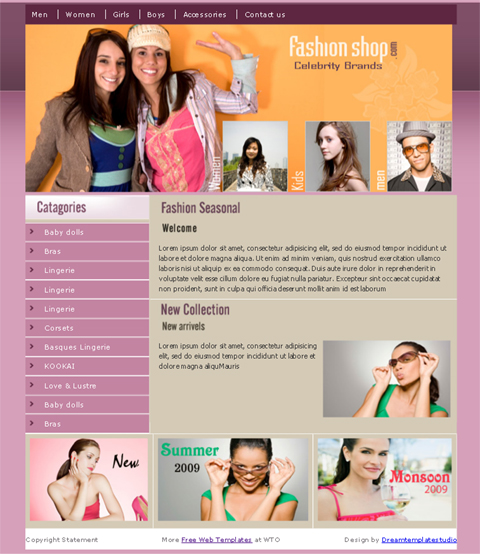 Free Web Template #10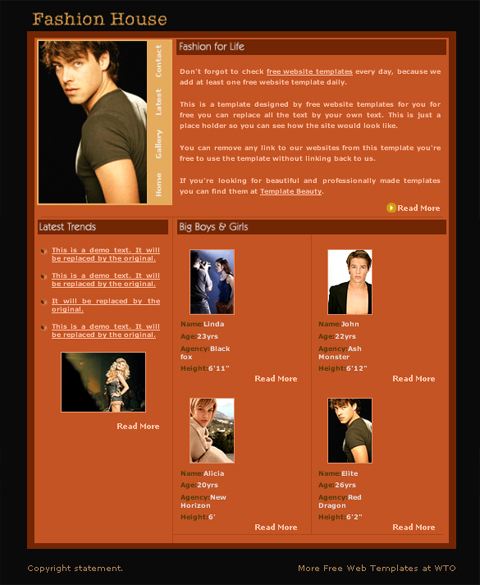 Free Web Template #11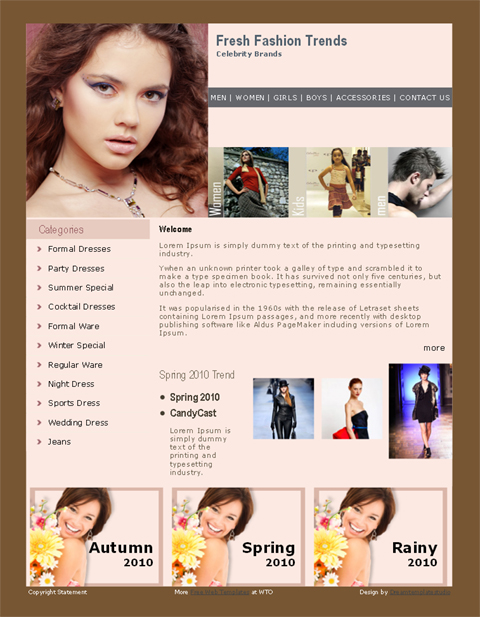 Free Web Template #12