Magazine-style layouts have become a trend these days and many designers are following it to create awesome news sites, fashion blogs, entertainment & lifestyle websites. Of course, it takes a lot of work and creativity to build a website that will offer a lot of texts and a good user experience at the same time, but this task becomes really easy if you go with Magazine-Style Web Templates.
So if you want your website to look like an online newspaper, then you will like the free web templates we're featuring here. Each of these templates is a well structured layout allowing you to display content like you would do it in a print newspaper. By this we mean the use of typography and graphics, also the way text is arranged on a page, etc. We believe, the following web templates will be perfect for building content heavy websites and blogs.
Here is a list of Magazine/Newspaper Style Web Templates from different designers. So why would you spend your time trying to mix multiple texts in one layout if you can get it for free? Yes, all below listed website templates are available free of charge, but you should keep the footer links intact.
Free Web Template #1
Free Web Template #2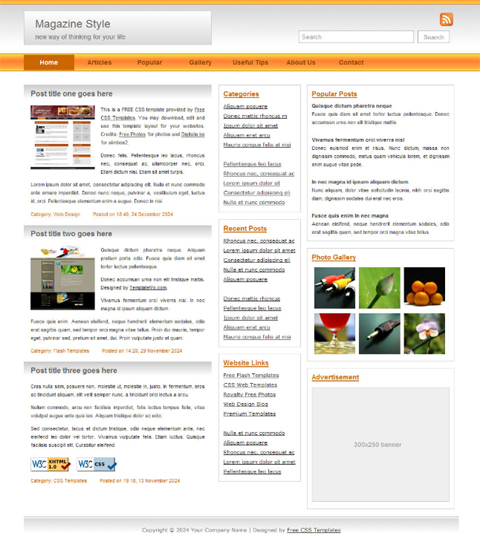 Free Web Template #3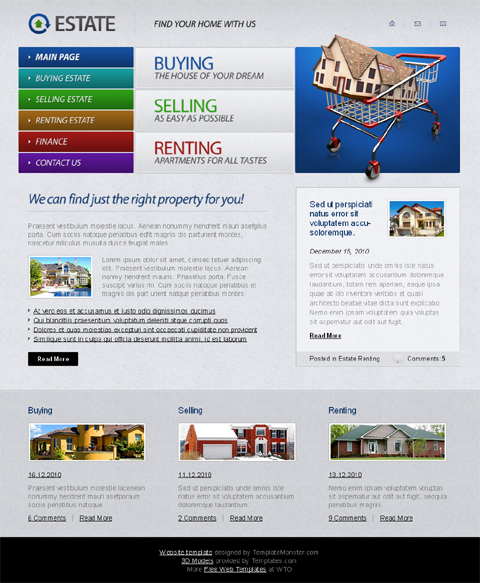 Free Web Template #4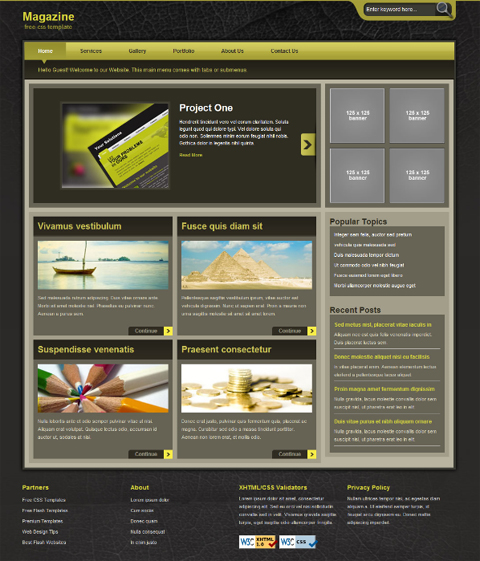 Free Web Template #5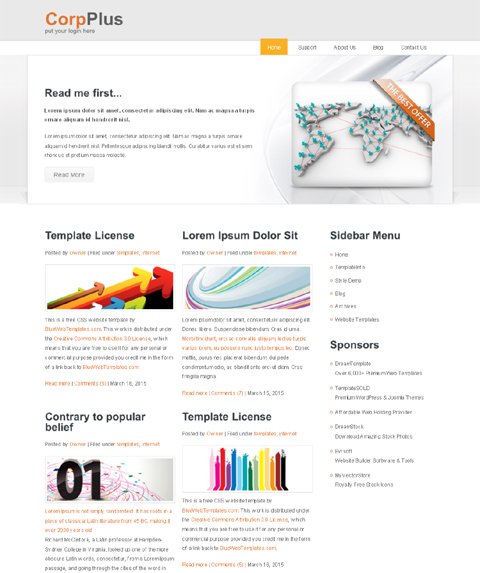 Free Web Template #6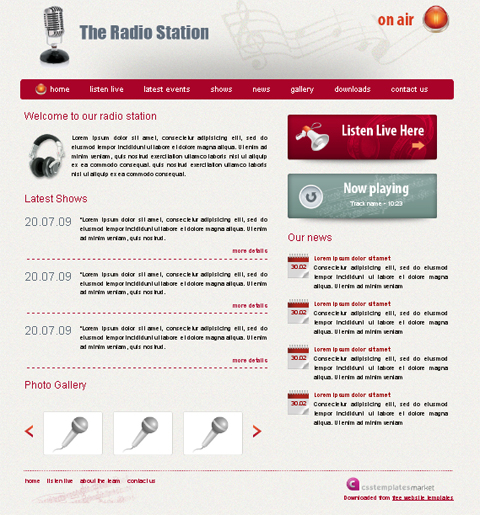 Free Web Template #7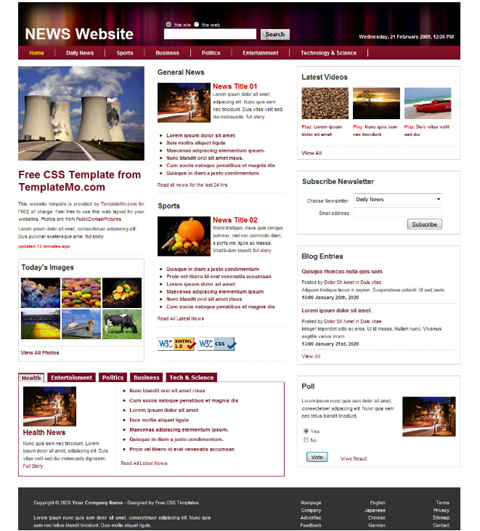 Free Web Template #8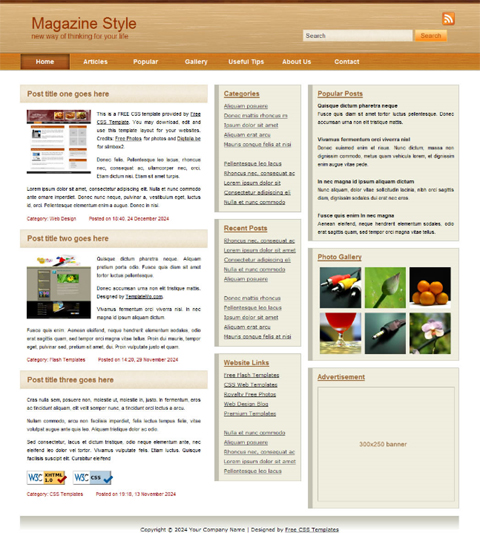 Free Web Template #9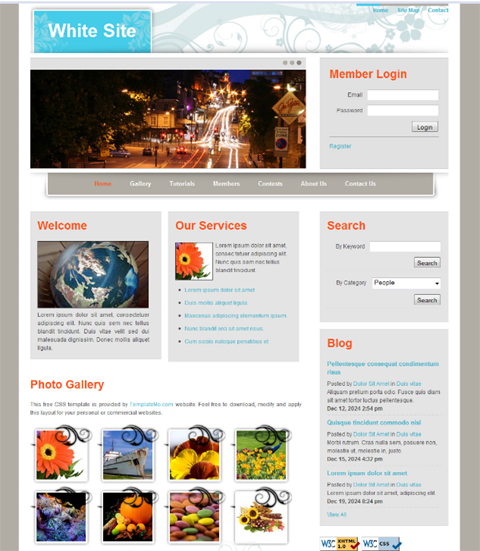 Free Web Template #10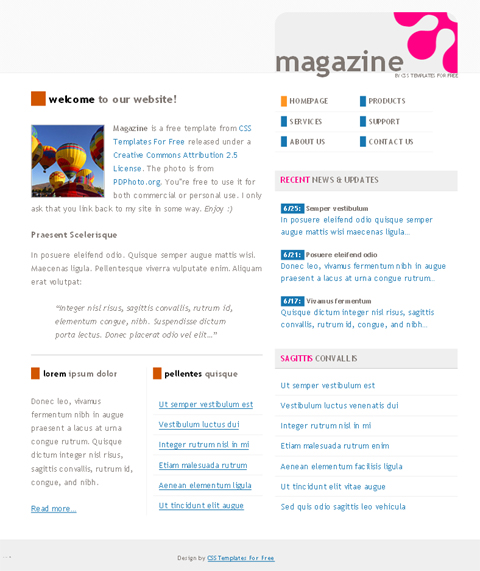 Free Web Template #11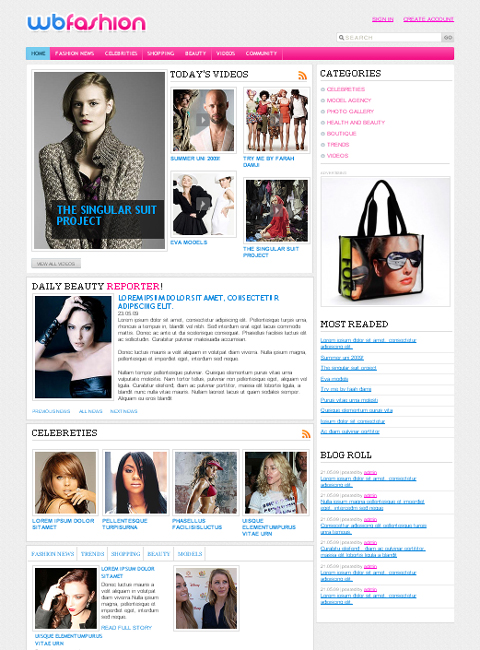 Free Web Template #12