If you want vector flowers to grow on your web page, you can either add some vector graphics with floral motives to your current design or build a new website using a free website template already decorated with vector images of flowers, leaves, foliage, etc.
Below you will find 15 free website templates from different designers, and these templates are perfect samples of using floral ornaments in web design.
What is nice about the website templates with floral vectors is that you can use them for both private and commercial projects, including personal blogs, portfolio websites, corporate websites, florist websites, and so on.
Yes, the website templates featured in this article are available for free, but before you use any of them, be sure to check the terms of use. At least a few things are for sure: the free templates may not be resold or relabeled.
Free Website Template #1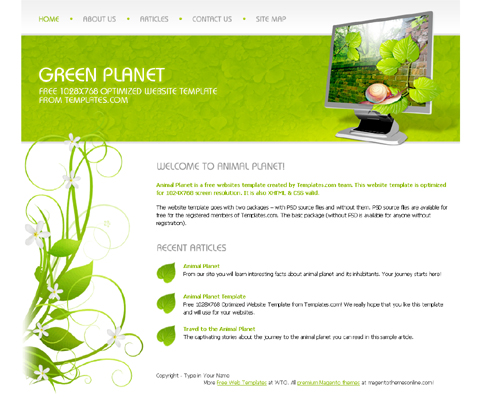 Free Website Template #2
Free Website Template #3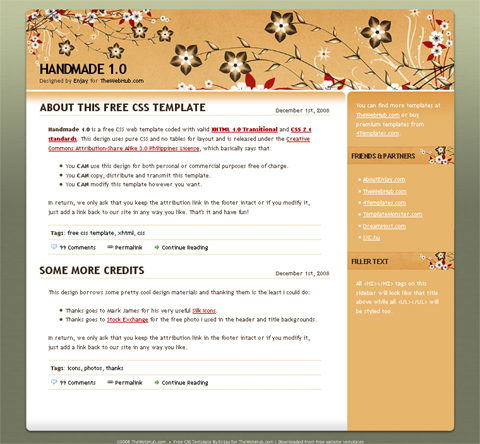 Free Website Template #4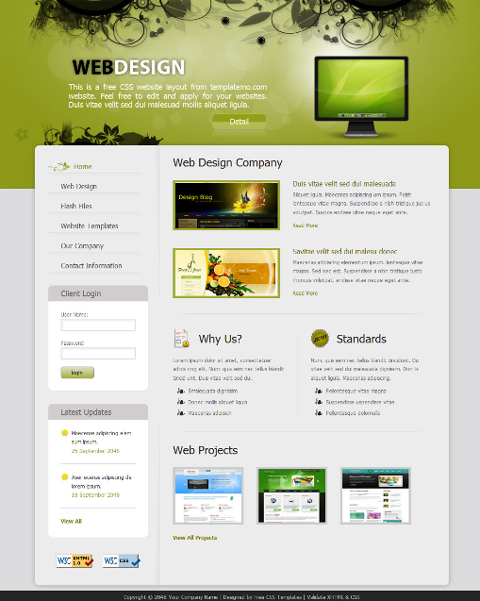 Free Website Template #5
Free Website Template #6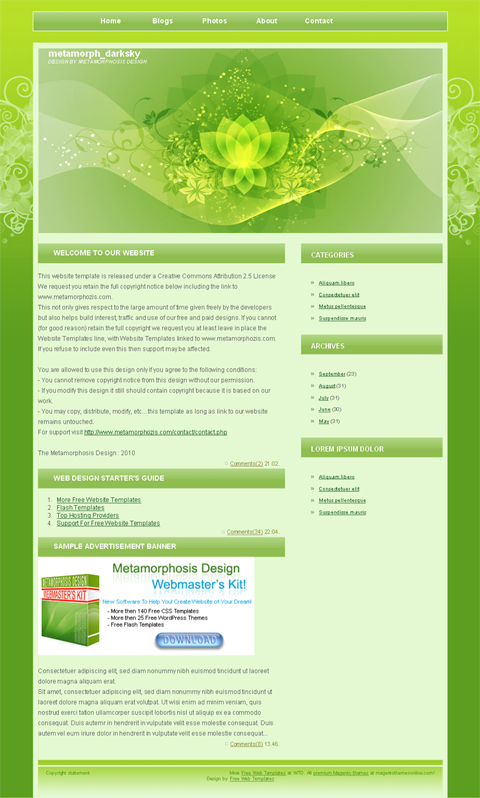 Free Website Template #7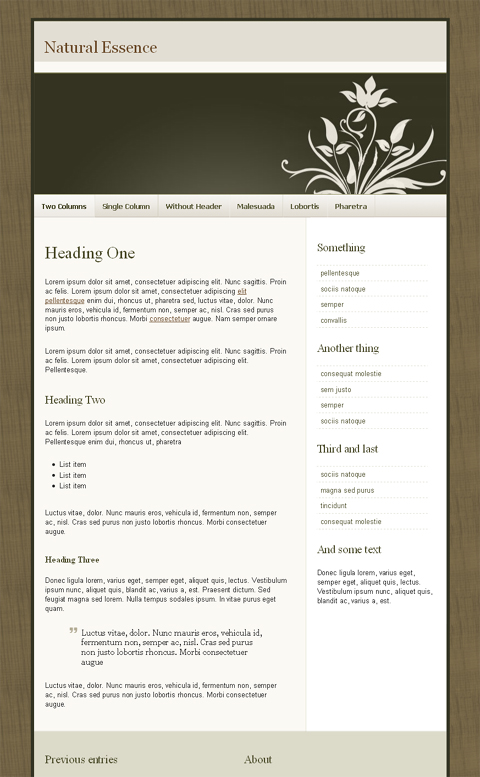 Free Website Template #8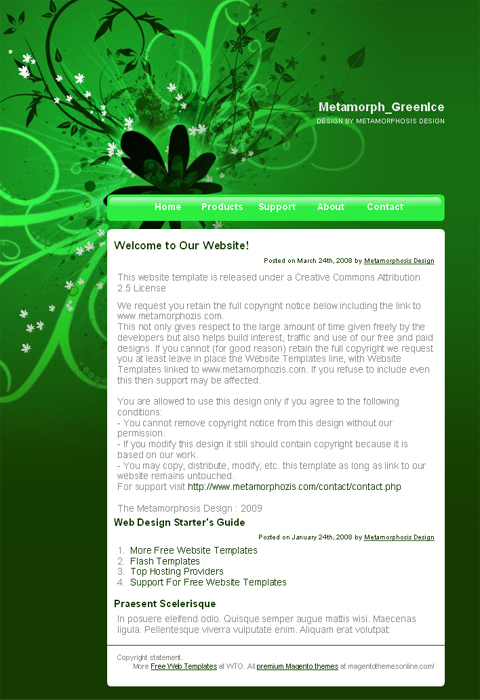 Free Website Template #9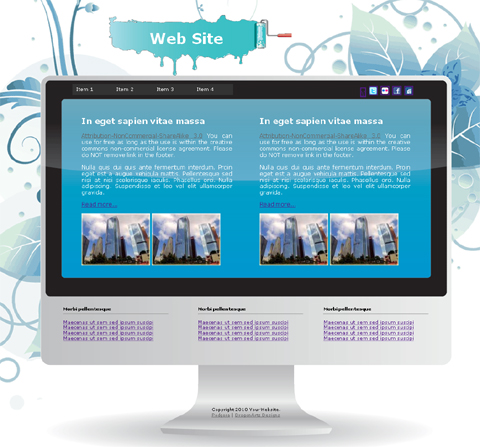 Free Website Template #10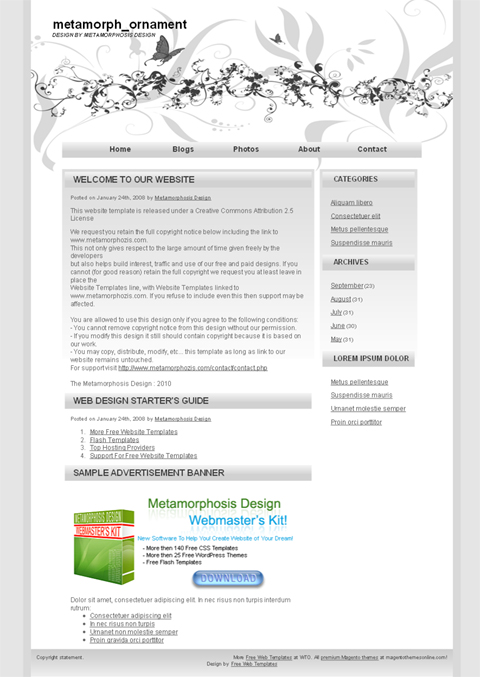 Free Website Template #11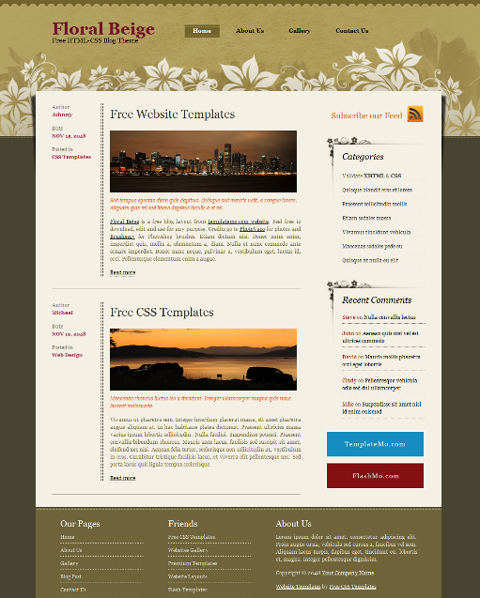 Free Website Template #12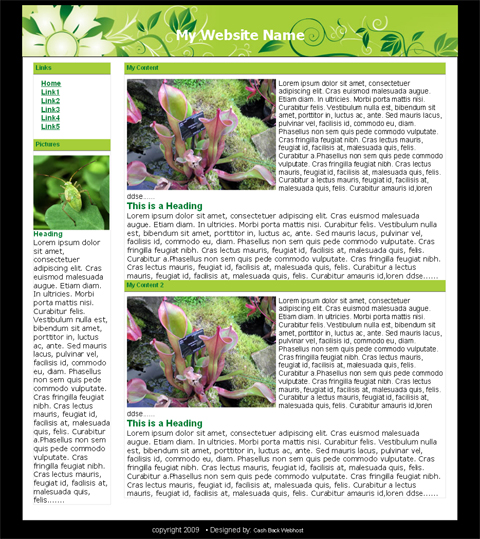 Free Website Template #13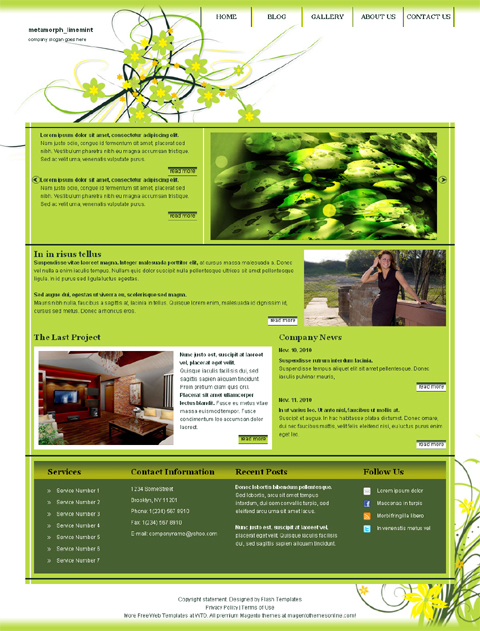 Free Website Template #14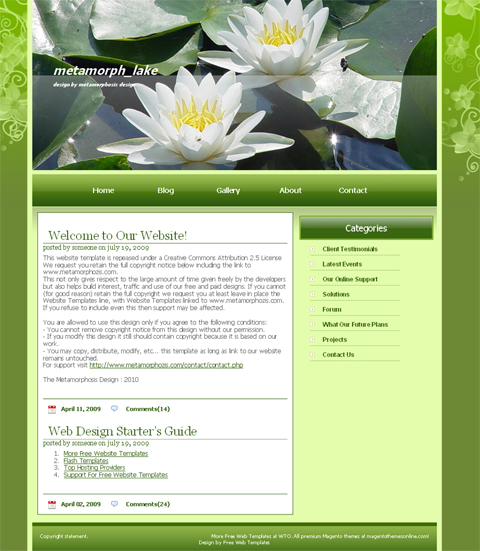 Free Website Template #15