Is your company dedicated to fashion modeling? Would you like to launch a modeling website to provide complete and up-to-date information on models from all over the world and present their photos to the widest audience?
Below are free website templates you may need. These website templates are free to download and use and they allow you to build a website for a modeling agency or a model management company. After all, a well designed modeling website is the best solution when you want to present models to designers, photographers, and ad agencies.
If you like any free website template on the list, please click on its screen shot and you will be taken to page where you can download it for free.
Free Website Template #1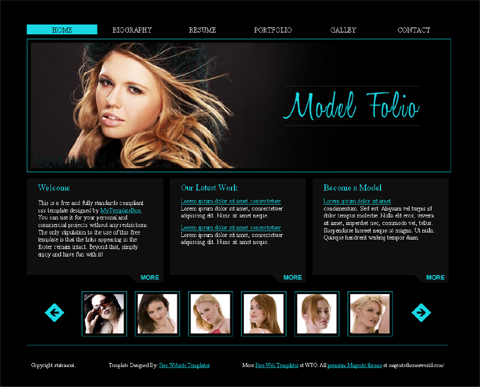 Free Website Template #2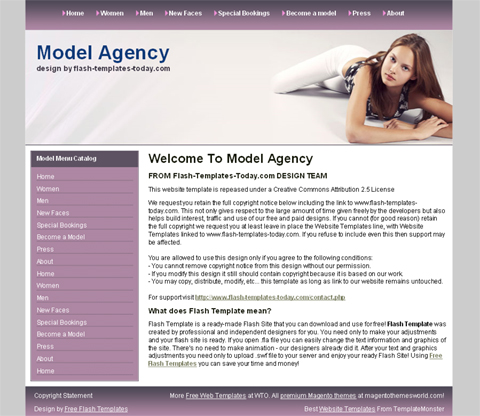 Free Website Template #3
Free Website Template #4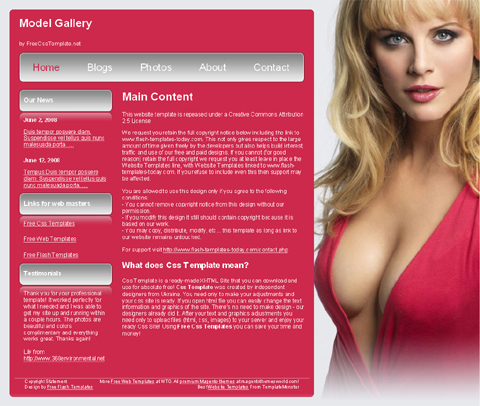 Free Website Template #5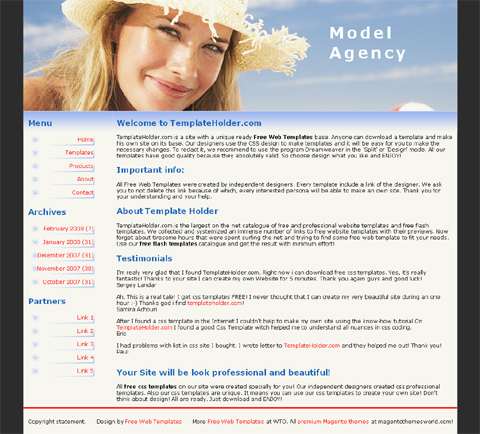 Free Website Template #6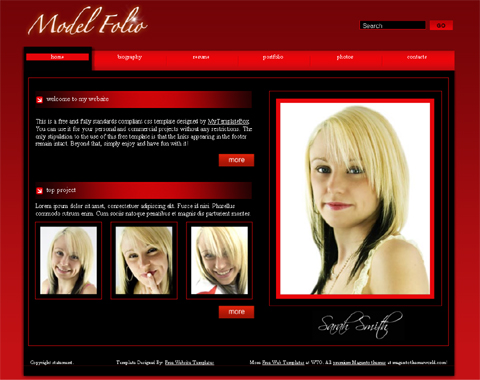 Free Website Template #7
Free Website Template #8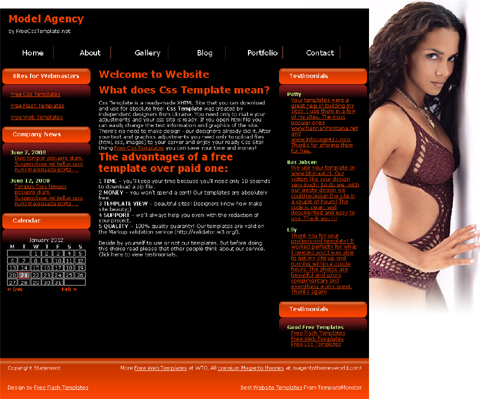 Free Website Template #9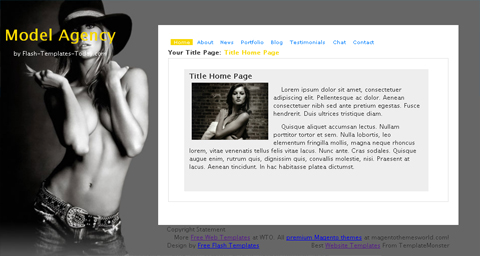 Free Website Template #10