First impressions are immediately made by your visitors as soon as they enter your site and having a contact form on your home page is quite useful. This way your visitors will understand that you are open to all questions and suggestions they may have, and they can send you messages without the need to find your contact page.
If you think that placing a contact form on your homepage is a good idea, but have not time to create a custom design for your site, then you may need one of the following website templates. These templates are free to download and use and all are designed to have a contact form on the homepage.
If you like any free website template and want to use it when you build your site, please click on the image and download template files.
Free Website Template #1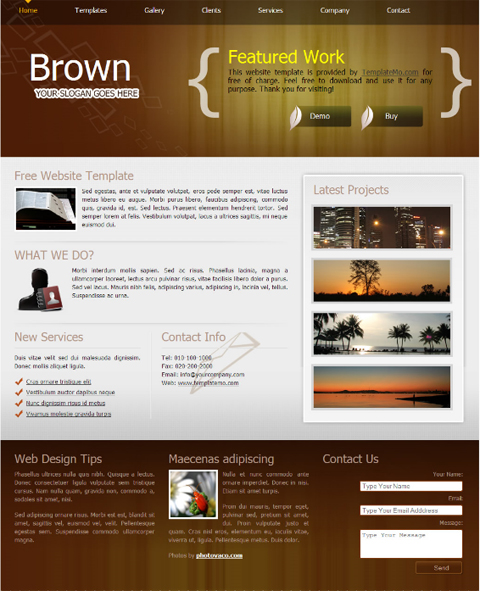 Free Website Template #2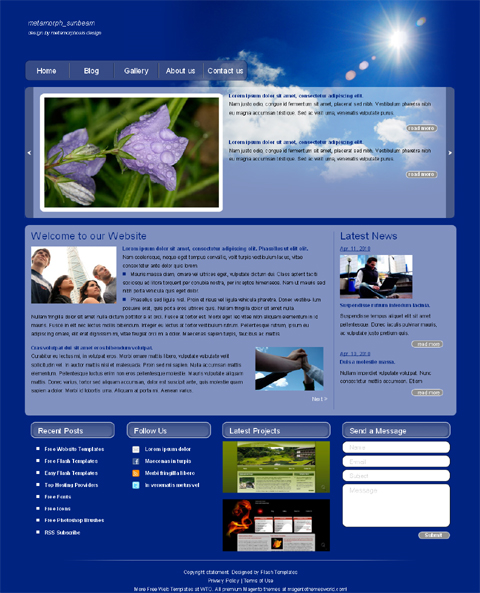 Free Website Template #3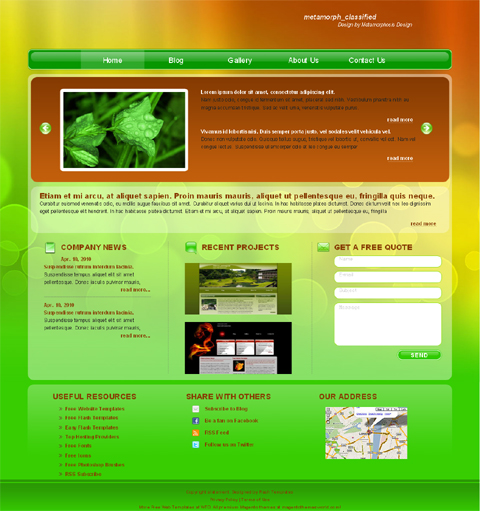 Free Website Template #4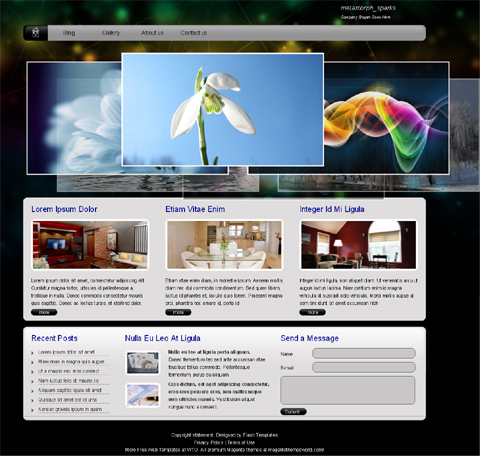 Free Website Template #5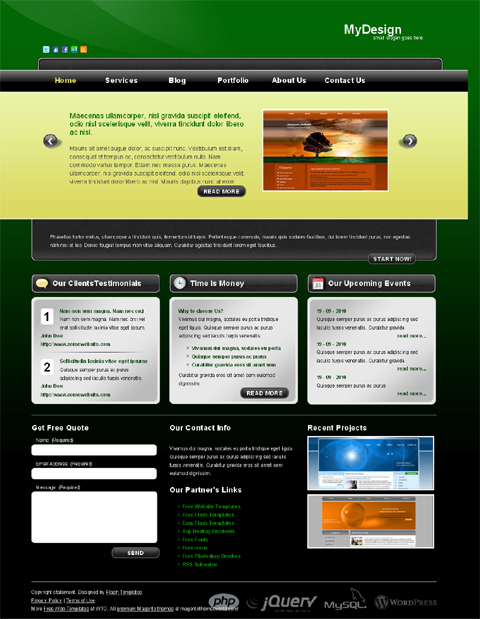 Free Website Template #6

Free Website Template #7
Free Website Template #8

Free Website Template #9

Free Website Template #