If you would like to launch a website to share news about architecture projects and design trends or you would like to redesign the architecture website you already have, this is the right article for you. Below you will find free website templates to help you build architecture websites and blogs. As these templates are created by different web design companies from around the globe you have the best choice of free web templates related to architecture.
Those who might need the following website templates are architects, web designers who specialize in creating architecture, decoration and interior design websites and other people in architecture and construction industry.
Actually, each of the free website templates featured in this article may help you either create a website for an architect or bring an architectural firm online. So, you are welcome to download the free website template you like best.
Free Website Template #1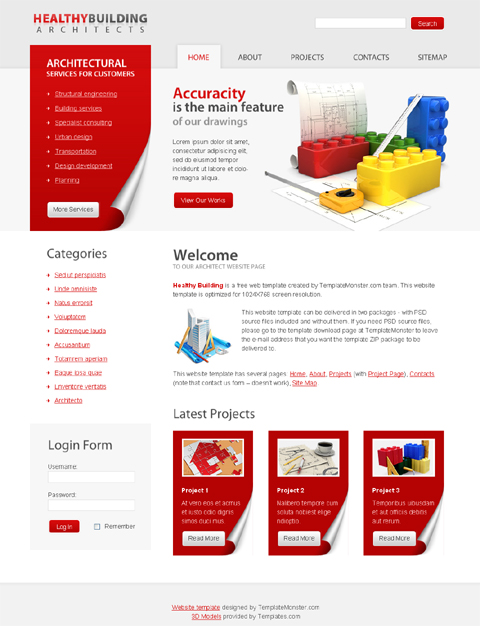 Free Website Template #2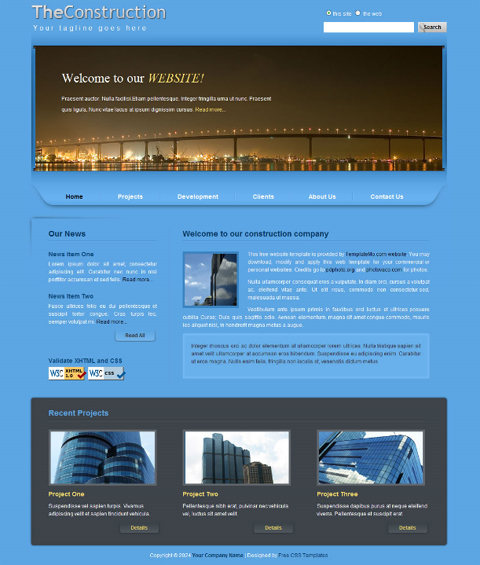 Free Website Template #3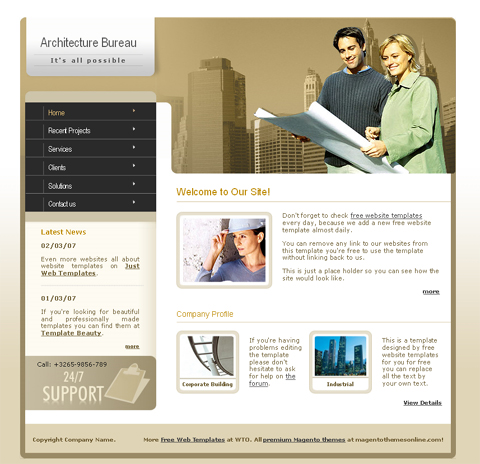 Free Website Template #4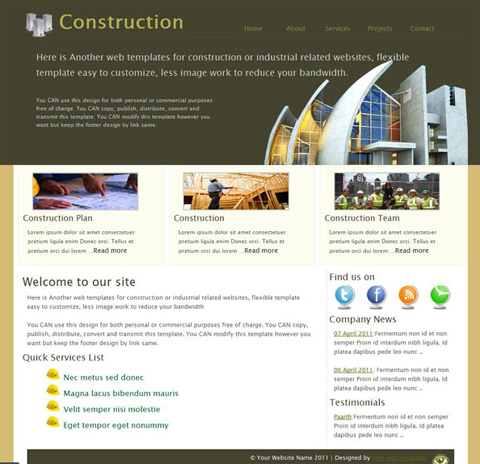 Free Website Template #5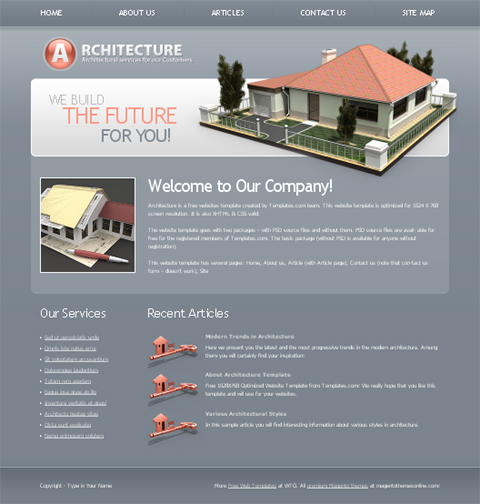 Free Website Template #6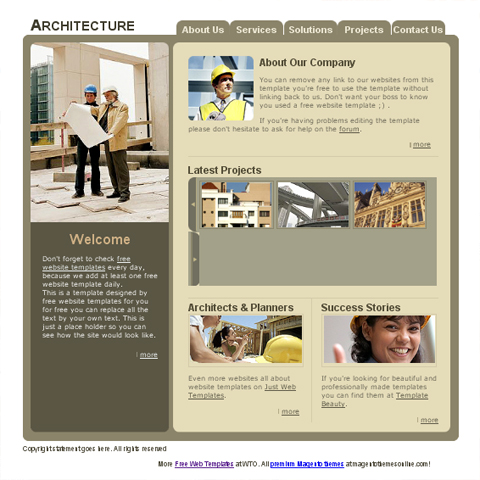 Free Website Template #7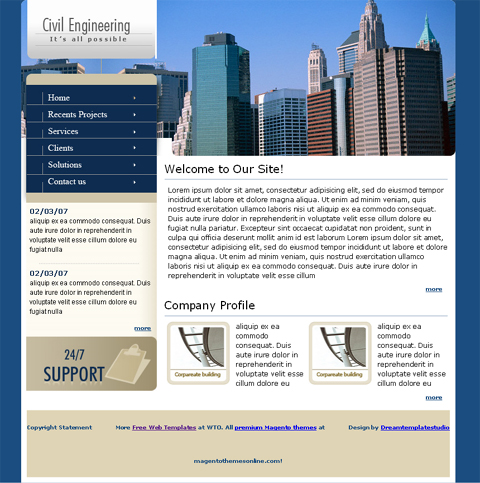 Free Website Template #8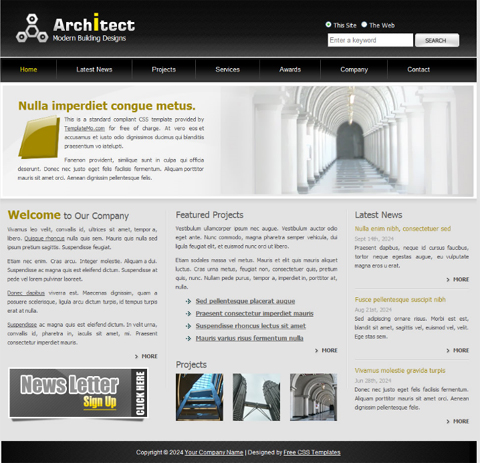 Free Website Template #9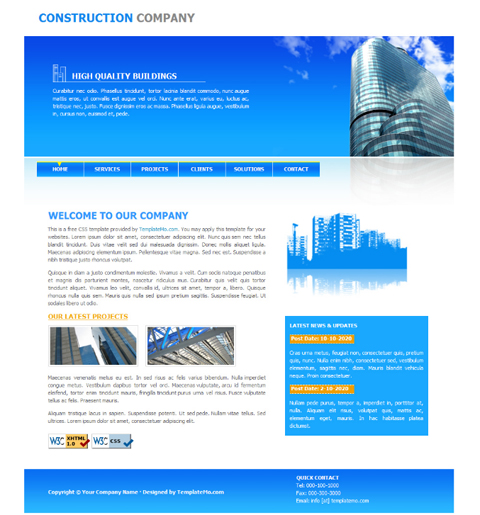 Free Website Template #10