It's a new post about Free Web Templates of different colors and this time we'll be featuring Pink Web Templates which are available free of charge.
Pink is a combination of the color red and white, it is usually associated with love and romance. People find the color pink to be calming, but bright pink is the color that stimulates energy and passion. Pink symbolizes many positive things including happiness, joy, youth, tenderness, etc. However, we don't see many pink websites or pink web templates online. Maybe that's because some designers feel pink is too feminine or whatever :-).
From the free web templates we have found so far (see them below) we can make a conclusion that the color pink is good for web design and we hope there will be more pink websites and pink web templates on the net. And what is your opinion? What do you feel when you look at the color pink? Do you think websites should go pink or not?
Free Web Template #1
Free Web Template #2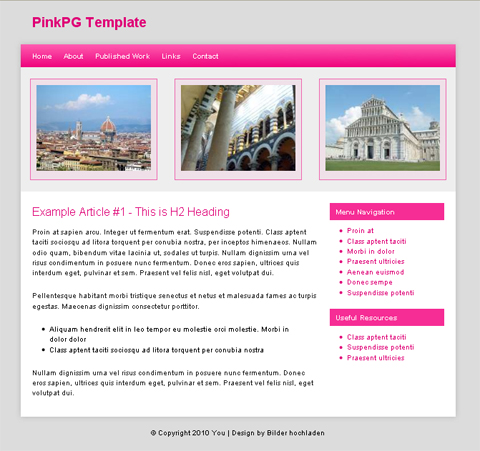 Free Web Template #3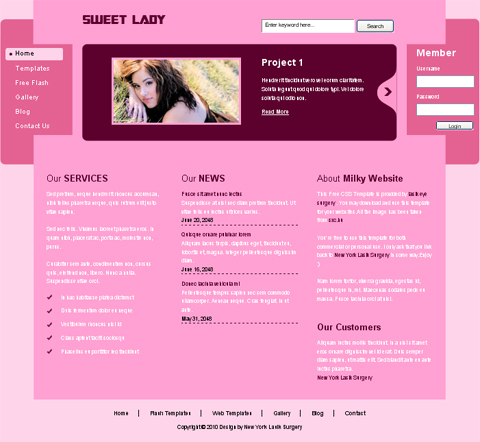 Free Web Template #4
Free Web Template #5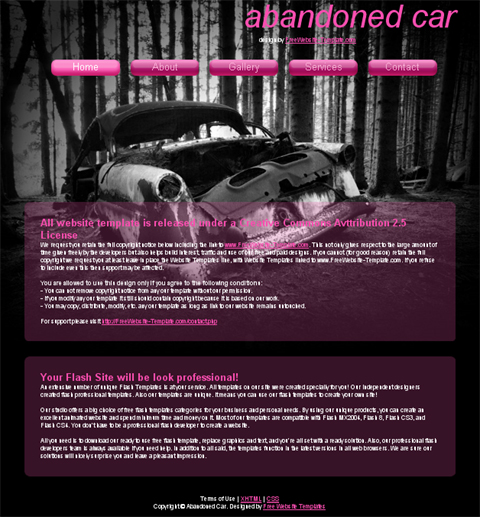 Free Web Template #6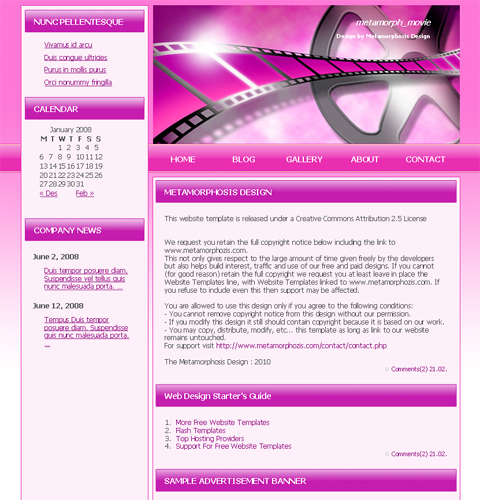 Free Web Template #7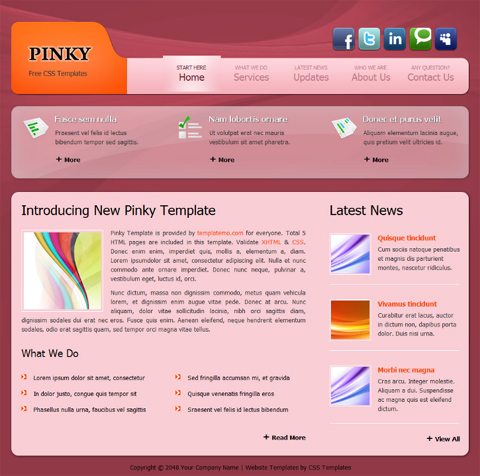 Free Web Template #8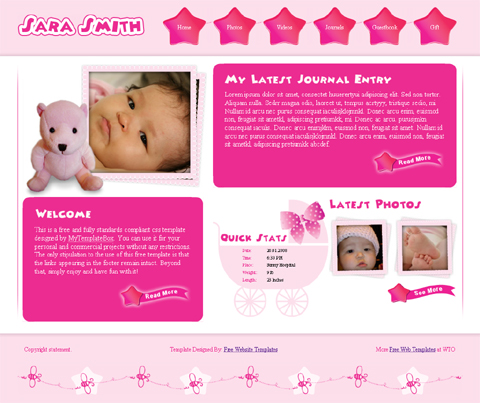 Free Web Template #9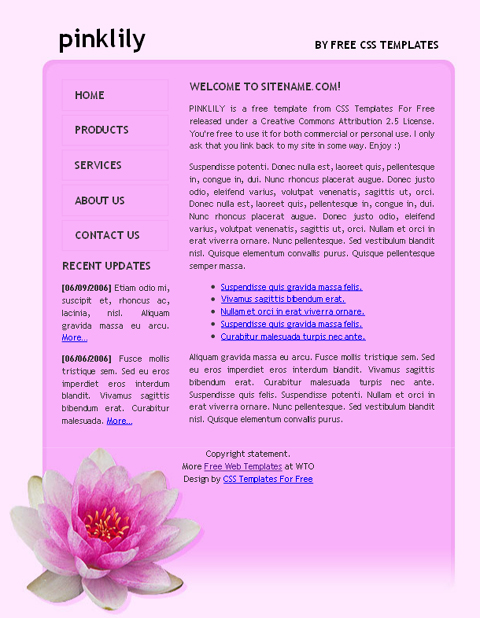 Free Web Template #10