We go on reviewing free web templates in which a single color is dominating the layout and here you will find a collection of brown web templates.
Brown is a warm neutral color that is associated with all things natural or organic. It is often used to convey stability, reliability, and wholesomeness. Just think about the color brown and you will understand that it makes you feel cozy, safe and relaxing.
When it comes to web design brown is mostly used as a background color, but sometimes it dominates the whole website or a website template.
Now you have a chance to see Brown Web Templates from different companies. All of these templates are free of charge and can be edited to fit your needs. So if you want your website to be brown or partially brown, there is no better choice of free web templates than here.
Free Web Template #1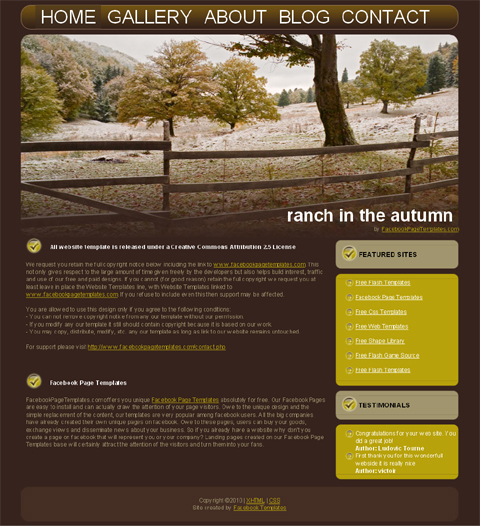 Free Web Template #2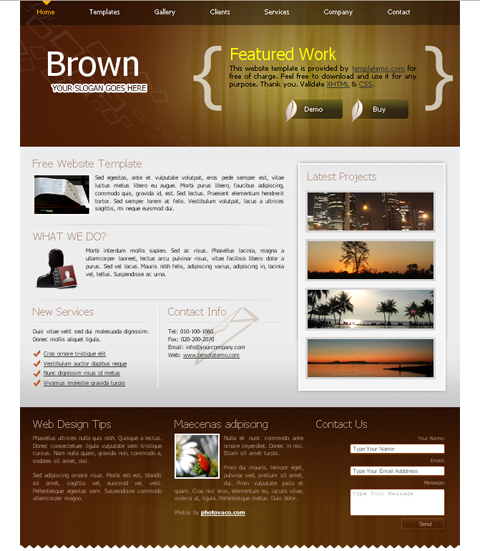 Free Web Template #3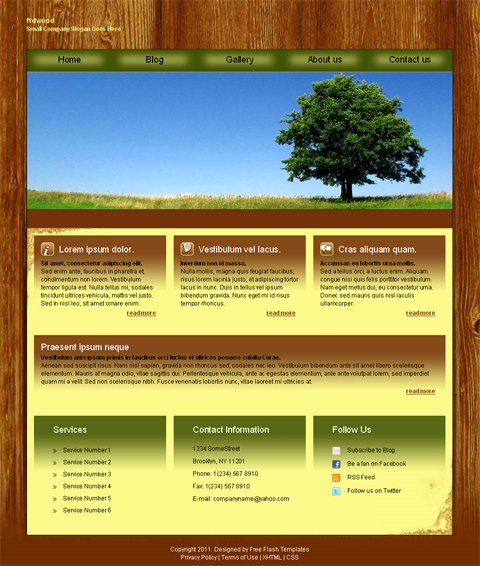 Free Web Template #4
Free Web Template #5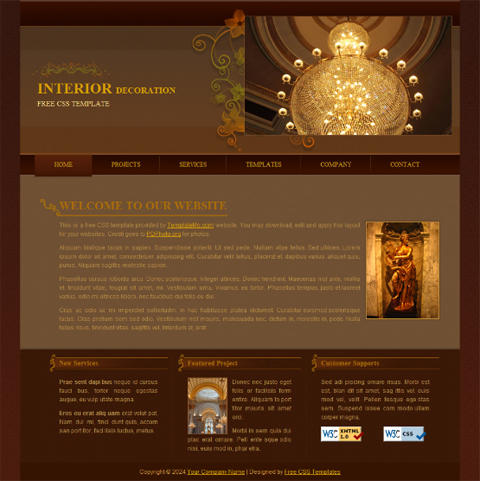 Free Web Template #6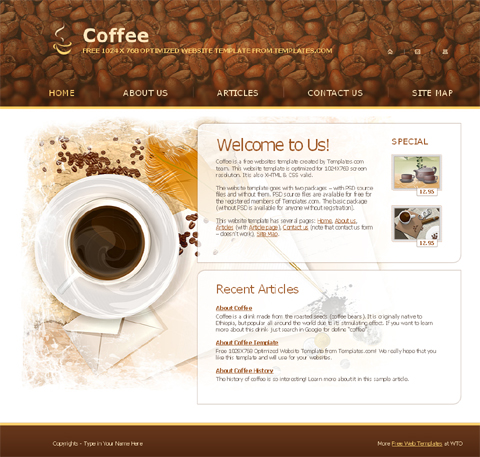 Free Web Template #7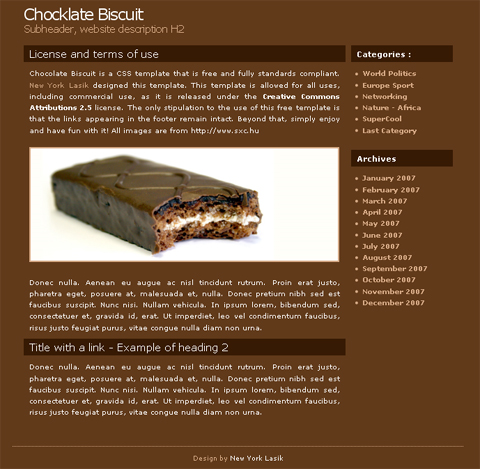 Free Web Template #8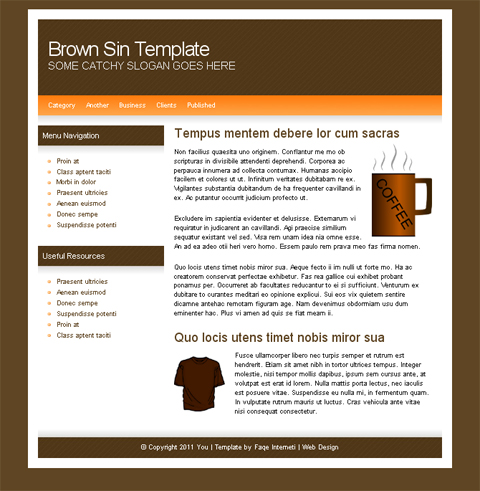 Free Web Template #9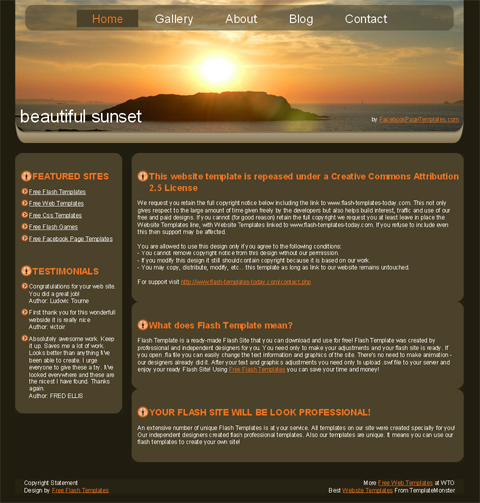 Free Web Template #10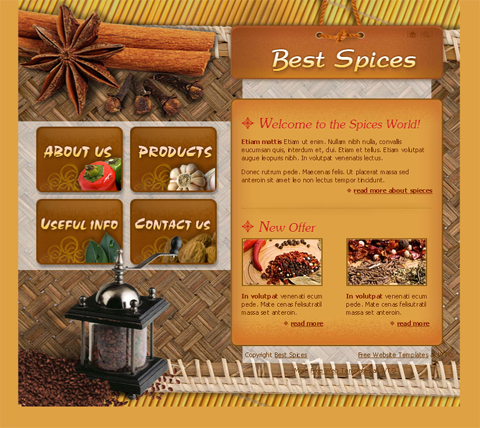 Free Web Template #11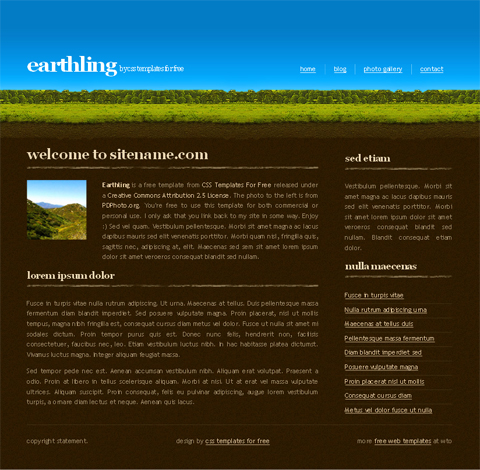 Free Web Template #12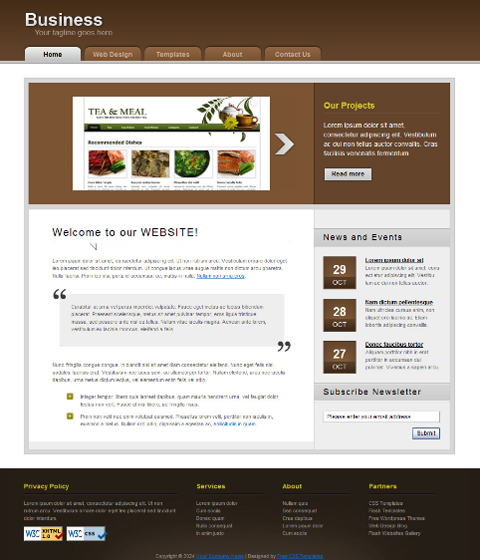 Free Web Template #13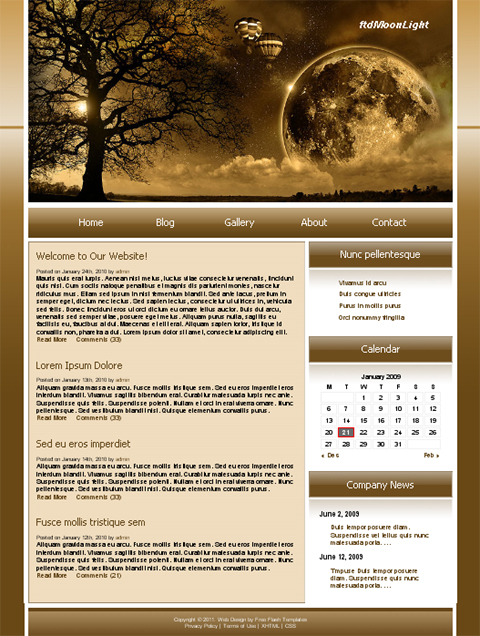 Free Web Template #14
Free Web Template #15