So many words are already written about minimal style and flat design. But the trends are still on the wave. If you want to have a cute online project you can't ignore their popularity. Solid colors use, cool typography and simple UI elements – the unity presents us with modern looking websites.
Flat design elements are in high demand and we are ready to present you with a nice collection which will help you keep up with the times. Stop surfing the Internet and have a look at Free PSD Login Forms in flat design we share with you this time.
We propose you to convert site viewers into registered users by means of neat login forms you can use for your website improvement. Pay your attention that we did our best to present you with the forms which have rather big fields, labels that point what is to be written in the field and the submit button which can't but be noticed from the fist glance. Let's study them more attentively:
This three-colored form demonstrates the design with pointers which will guide you through the login process.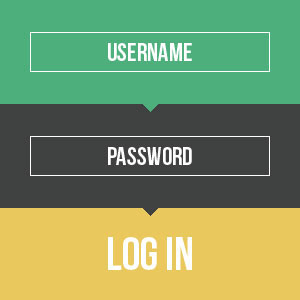 * * *
This form catches with labels, multicolored rows, fabric texture background.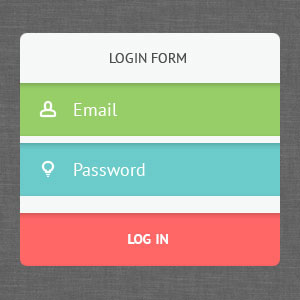 * * *
The form consists of two rows and the button. The notification words are aligned to the left. Looks rather good.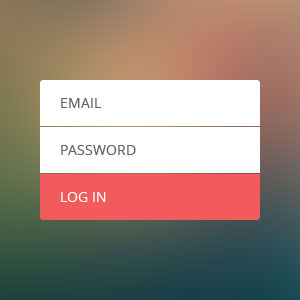 * * *
This form is singled out thanks to its marine color with a gradient use. The button creates easily noticed color contrast.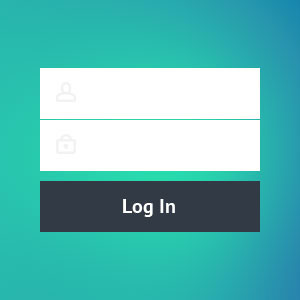 * * *
The design of this form is based on the use of Facebook colors.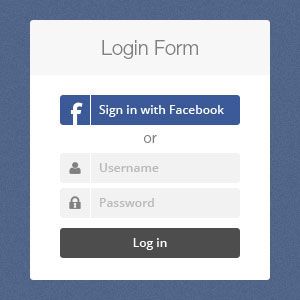 * * *
Do you want some more cute login forms? Then you are welcome to follow the link and discover the download .zip archive of Free PSD Login Forms you have already seen in this post + 5 more Login Forms. Be sure all they are worth of your attention. Don't waste your time and download them right away.