Nowadays, there is a wide range of resources with ready-made templates for various printed products – from all kinds of flyers, advertisements, and letterheads to all kinds of posters, banners, and placards. Modern, well-designed, comprehensible, and fully customizable, with the ability to easily change and correct, based on individual preferences – everything to simplify, fasten, and optimize work processes.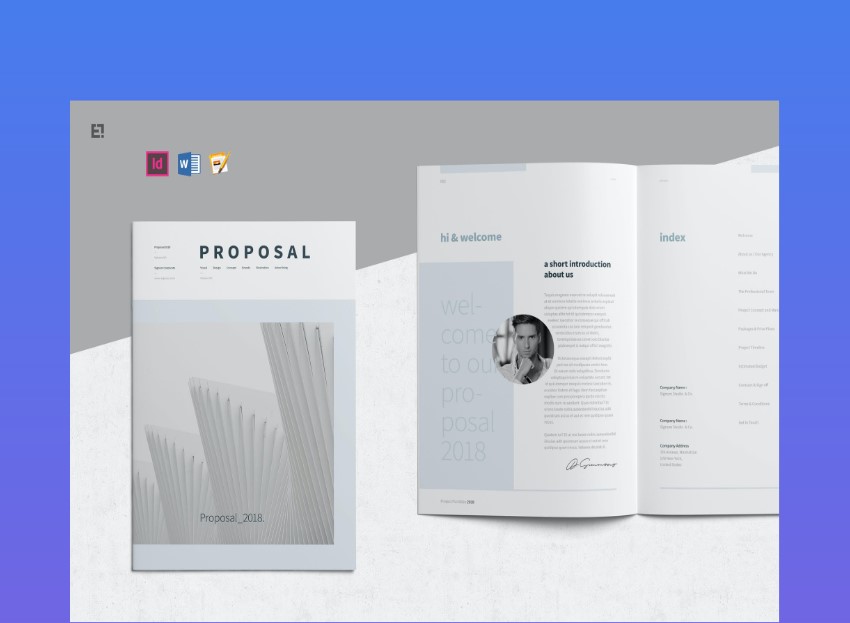 However, how not to get lost in such diversity?
We want to offer you a collection of 25 free templates for the most popular requests.
1. Medical Newspaper – free Google Docs Template
A good option for creating a newspaper on medical topics, doctor websites, egg donor databases, etc. Ocher-white base, comfortable layout of text columns, readable font. All that is required is the change of photos and text content.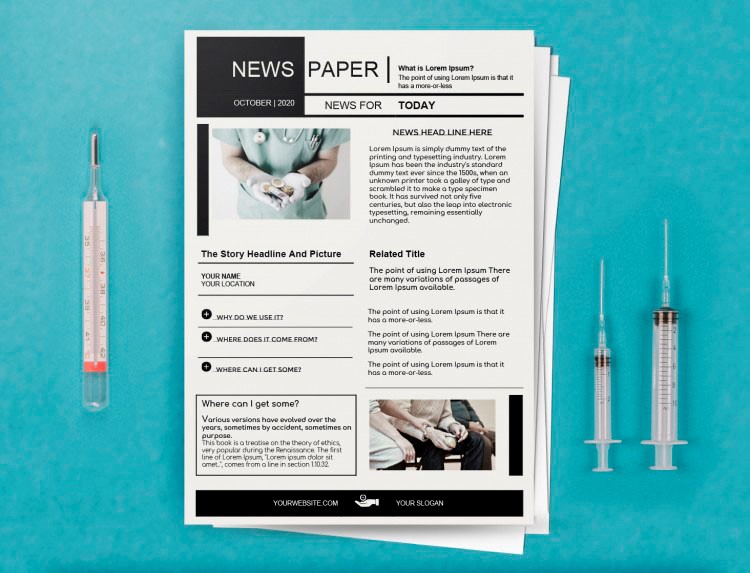 2. Resume templates for Google Docs
Applying for a new job? Do not forget to prepare an appropriate resume or CV. Thanks to this minimalistic resume template, you can save some time and money. It is simple but stylish so it will fit any companies' vacancy.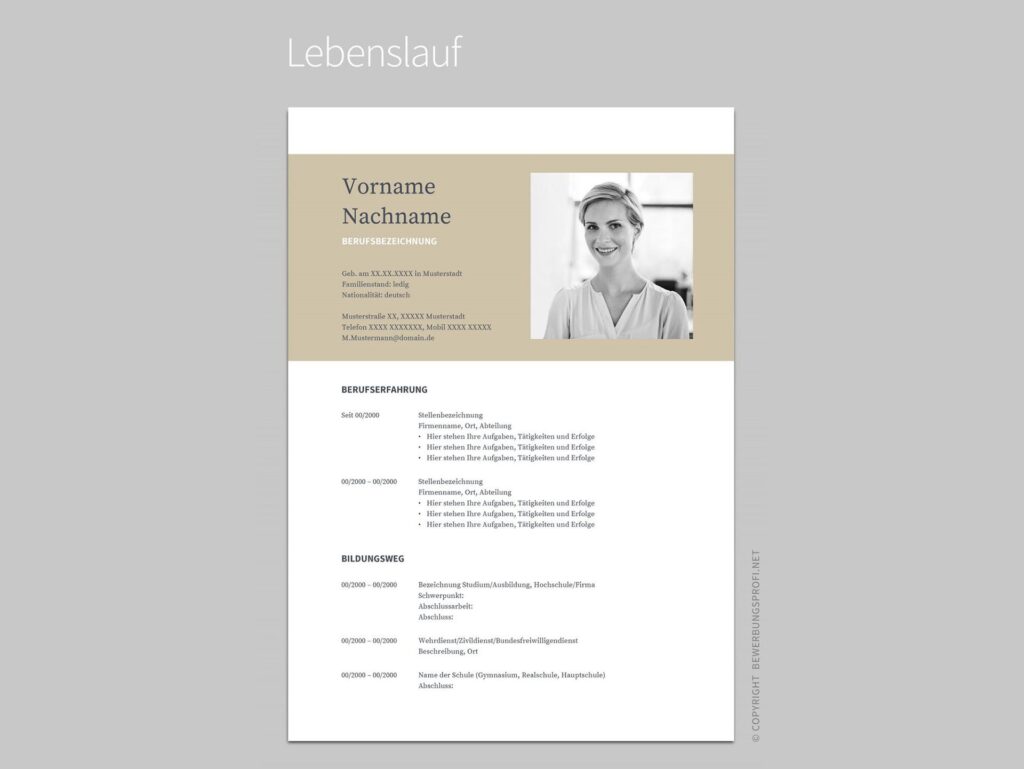 3. Food Restaurant Menu – free Google Docs Template
A versatile two-page menu with sketchy illustrations is exactly what you need if you are looking for a simple but stylish layout. Pleasant warm colors, convenient placement of blocks for dishes, and columns for prices. An excellent option for a pizzeria, a cafe-bakery, and a fast-food restaurant.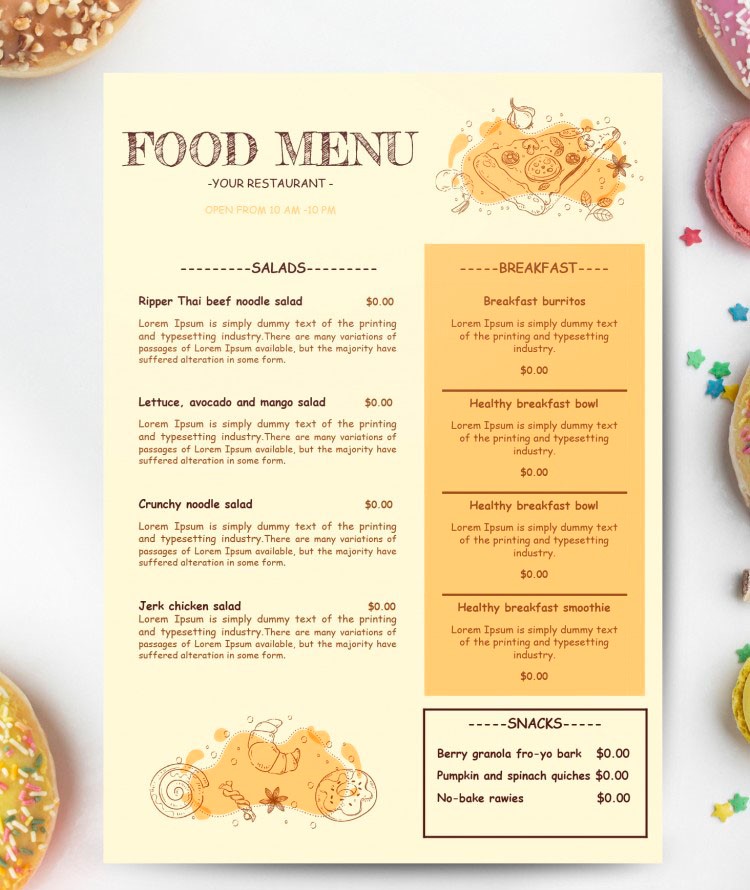 4. Resume template for Google Docs
This white and grey resume template will help you present yourself as the right candidate. Specify the experience you have, projects you have been involved in, and place your personal data.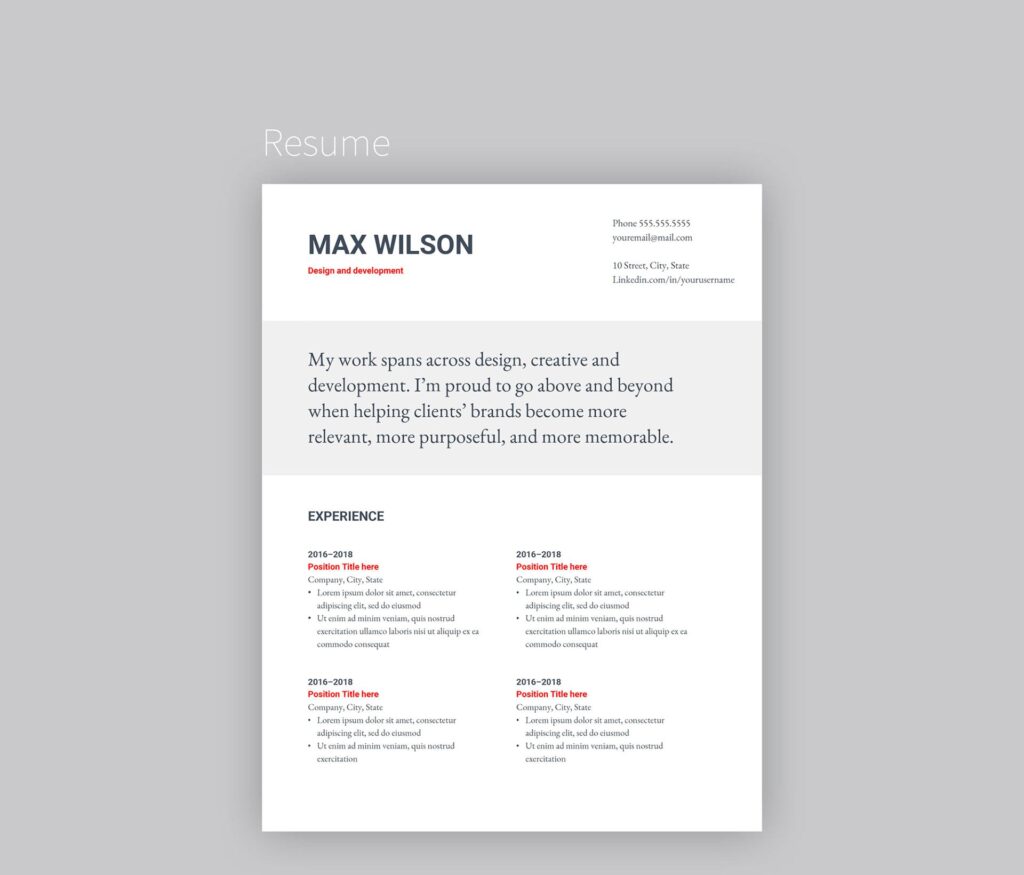 5. Modern Resume – free Google Docs Template
The creation of a resume should be taken with all seriousness since a potential employer evaluates not only the information component but also a neat appearance.
This template is presented in two pages: a cover letter and compact columns for entering professional information. Work experience, education, links to social networks, projects you have participated in, and languages ​​that you speak. Also, specify additional information and, of course, place a photo.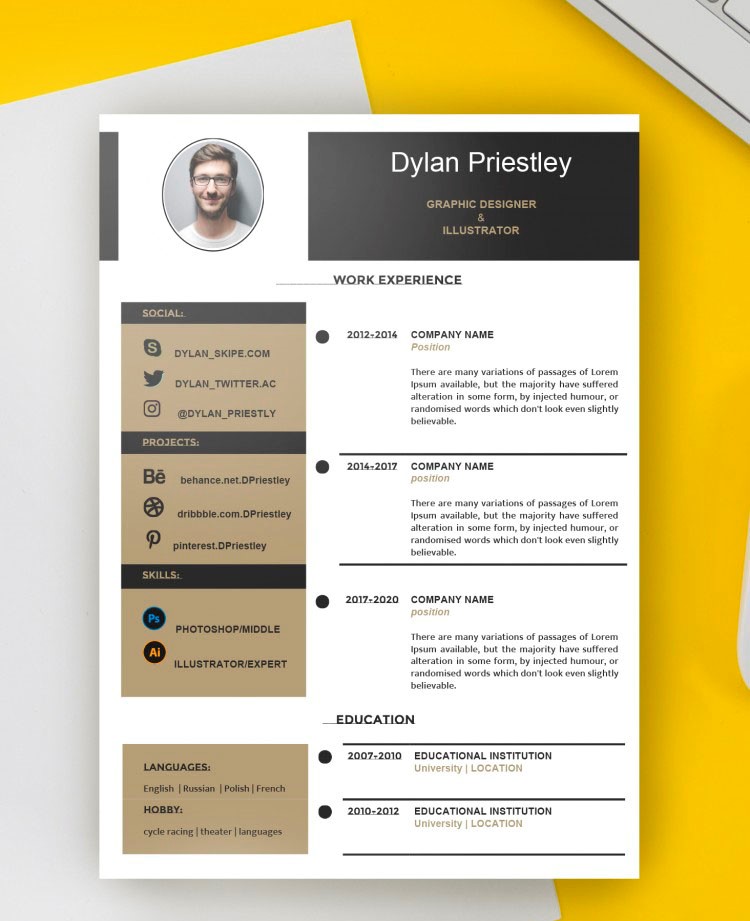 6. Letterhead Style Invoice Template for Google Docs
Do not hesitate to use this invoice template in the letterhead style. Made in black, white, with the addition of red, it will fit any type of company. Just enter the company's name, address, and contact details.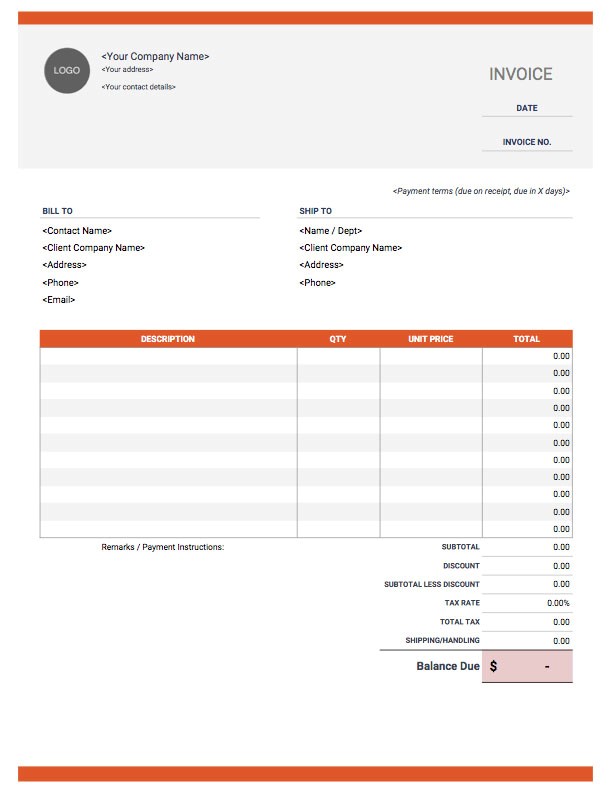 7. Creative Flyer – free Google Docs Template
A three-color template for an advertising flyer, which is suitable for promoting business training, as well as advertising the creative studio services. It is also a wonderful option for freelancers and small agencies.
Replace the template photo with your own and the text content with the information you want to convey to potential customers. Here we go, the flyer is ready.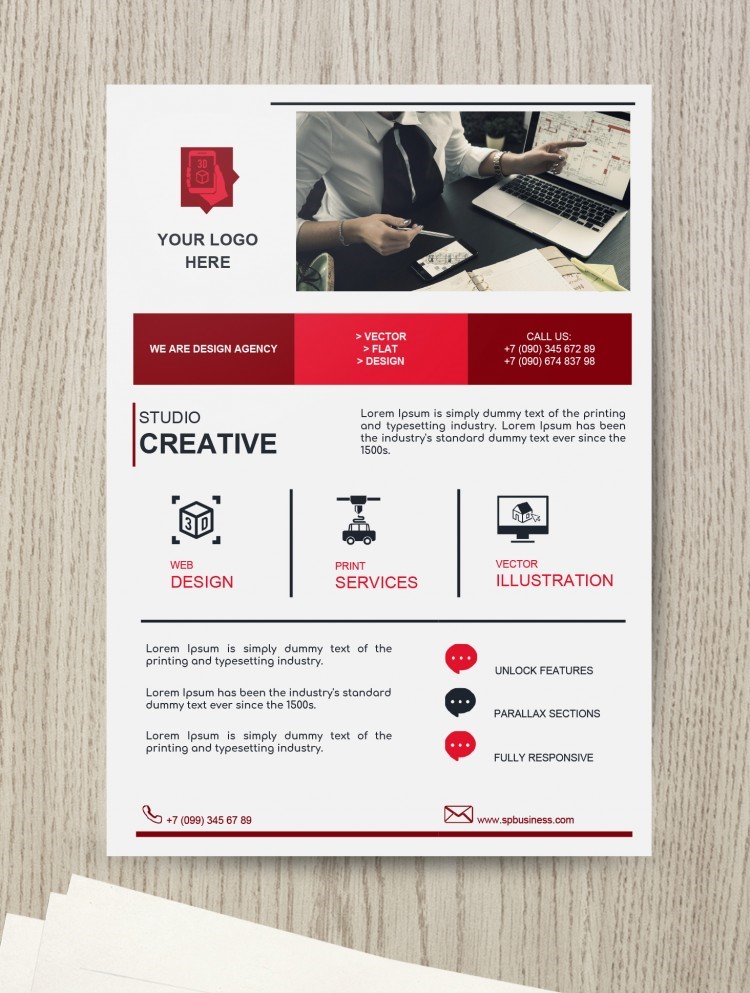 8. Modern Invoice Template
This invoice template in white and red will definitely come in handy for you. If you look for a perfect receipt examples for your company, make sure to check out this one.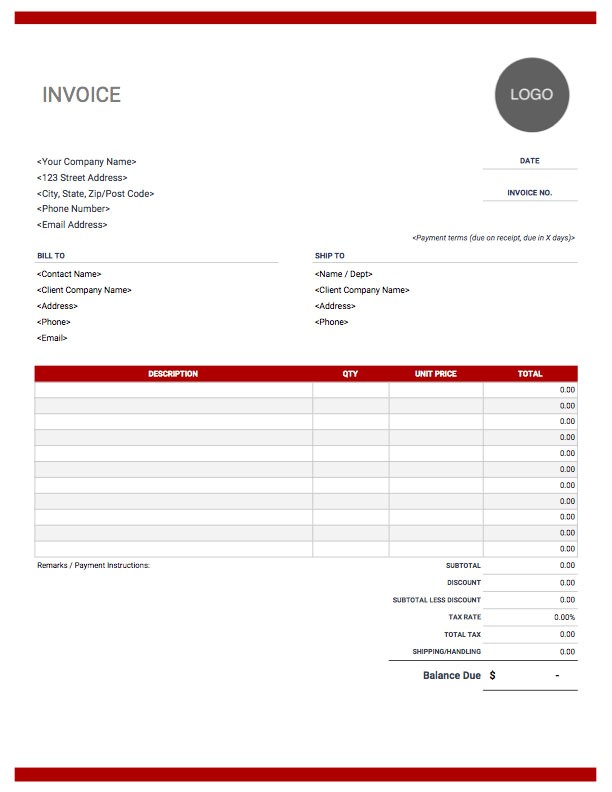 9. Music Party Poster – free Google Docs Template
Bright and catchy colors always draw attention, which is exactly what you need when it comes to preparing for a fun party.
The presented poster template will perfectly advertise both the traditional Friday Party and a major music festival.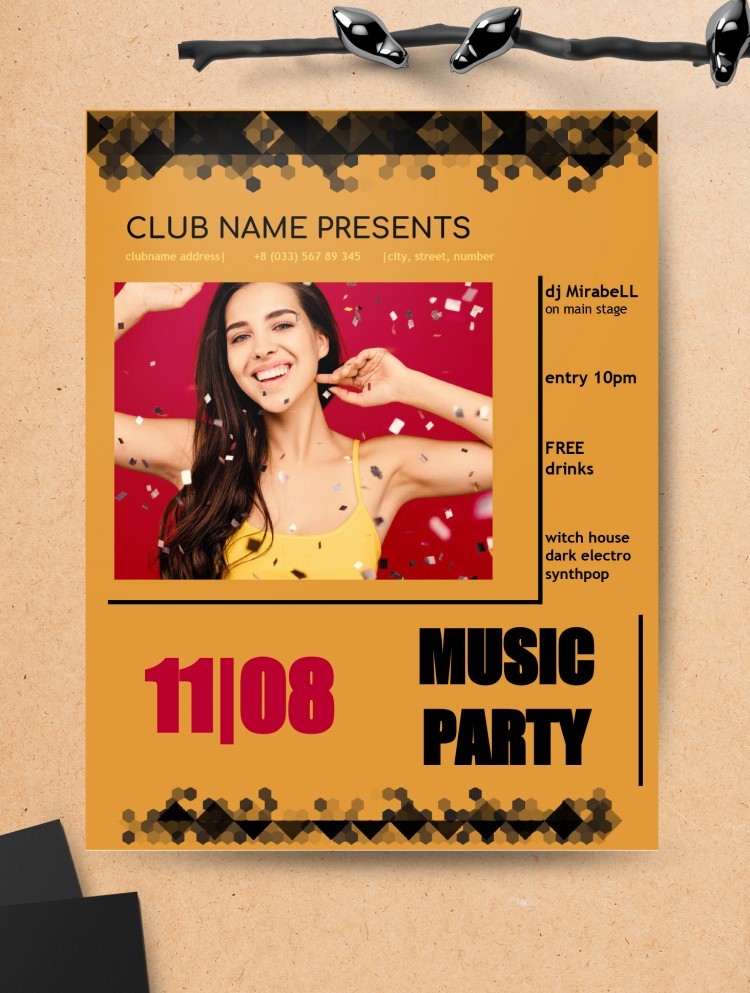 10. Free Car Rental Receipt Template
People who want to rent a car need to get a relevant car rental receipt. Take your time to pay for professional receipt design – consider using this free template. Made in black and white, it also contains some details on aquamarine. It makes the template look fresh and up-to-date.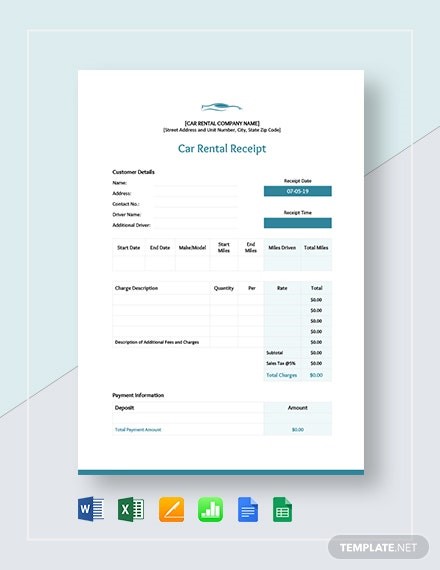 11. Minimal Wedding Invitation – free Google Docs Template
A wedding is a special occasion. This is the union of two loving hearts, the creation of a new family. Preparation for the celebration, as a rule, lasts more than one month. Lovers dream that everything related to marriage symbolizes the joy, light, and warmth of their sincere feelings. Including invitation cards, of course.
The minimalistic invitation template, decorated with elements of delicate ornaments, will be appreciated by both guests and family.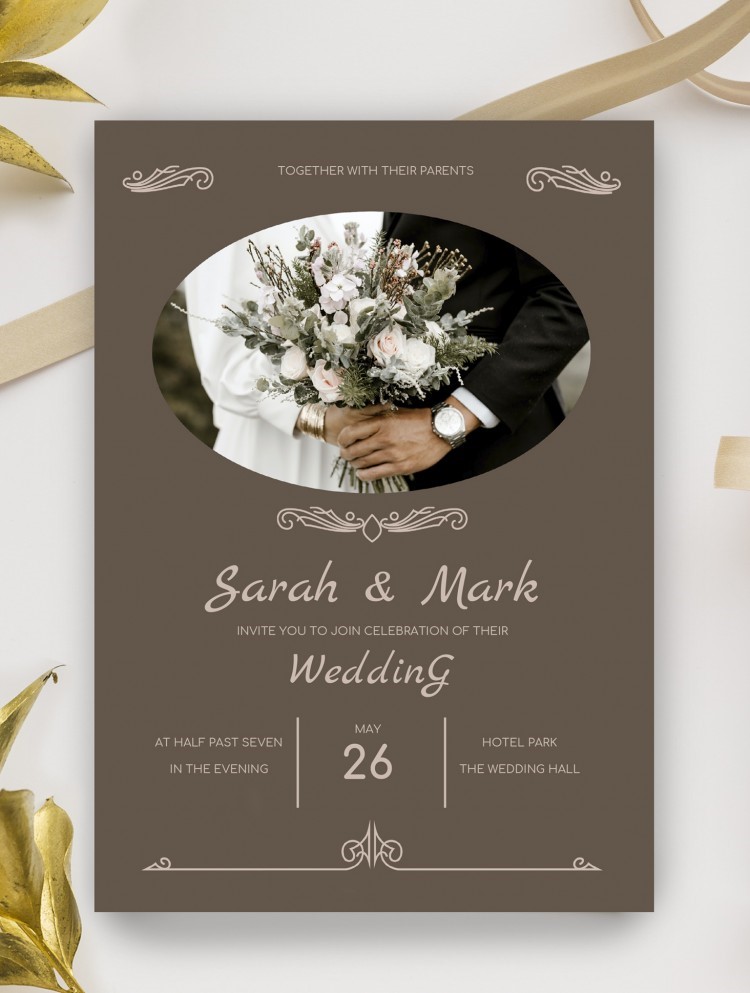 12. Free Blank School Desk Calendar Template
It is important to have an attractive school calendar in front of you. It helps you manage the schedule and plan your week. This is a decent version of the calendar you should consider using.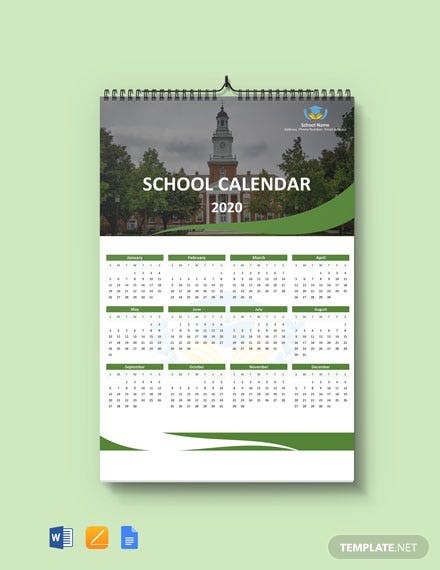 13. Newsletter – free Google Docs Template
In the age of accessible information, the consumer primarily expects brevity and conciseness from the newsletter. A small number of means of expression, minimum details, without any unnecessary verbal and visual embellishments.
The following template will perfectly cope with the task at hand – a column for a daily chronicle, a place for a relevant photo, and a bright block for entering the most important information.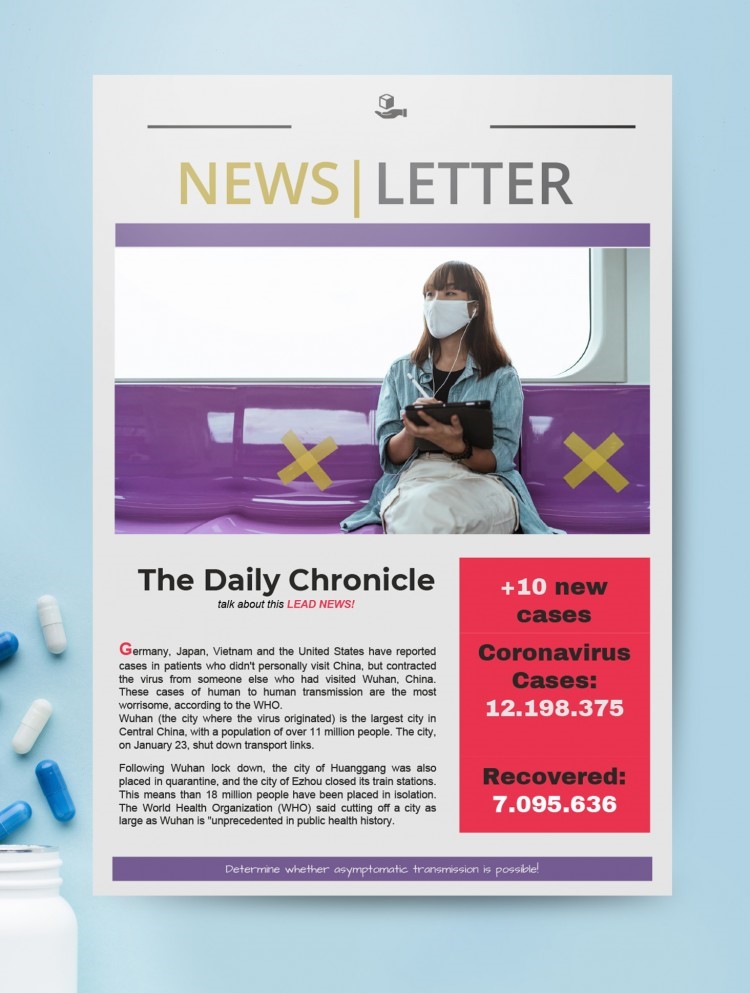 14. Checklist Small Business Legal Compliance Inventory Template
Every small business needs a particular legal compliance inventory template. The following template is minimalistic and multipurpose so it will fit any type of company. Made in black, white, and turquoise, it is easy to edit and customize.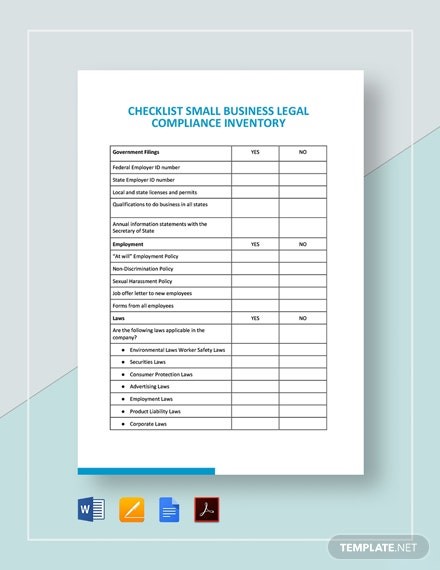 15. Calendar 2021 – free Google Docs Template
Excellent template for a loose-leaf calendar for the upcoming year in a horizontal format. Laconic, in calm pastel colors, without flashy elements, it will fit into almost any interior – from a work office to a cozy children's room.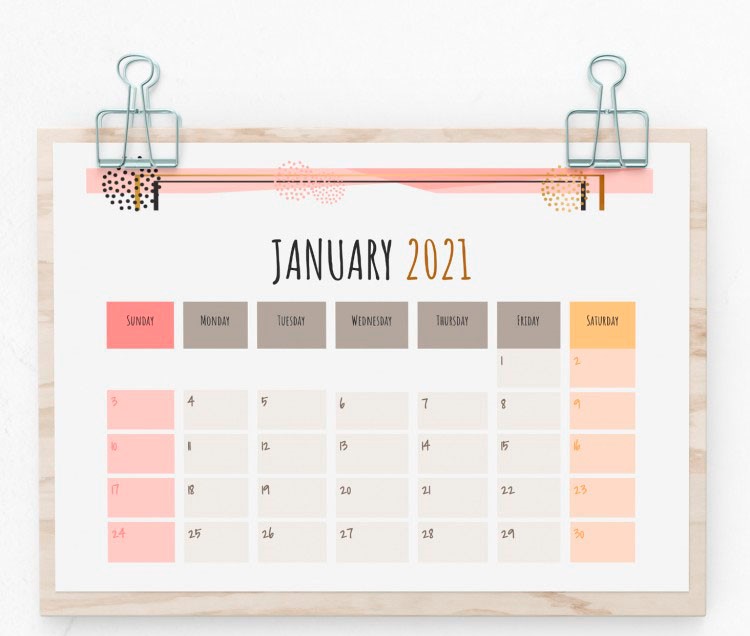 16. Product Sales Sheet Template
Get this free product sales sheet template for your shop or café. It will help you manage your finances and keep general accounting records.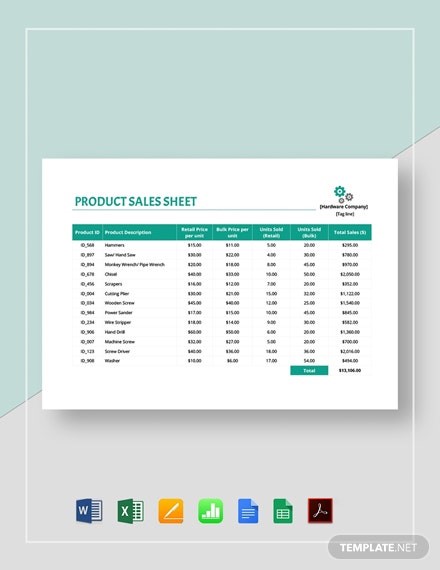 17. Design Company Brochure – free Google Docs Template
A six-page brochure for a design company, in which you can fit all the necessary information: a short description of the list of services provided, cooperation details, comments from leading experts, and, of course, some visual content.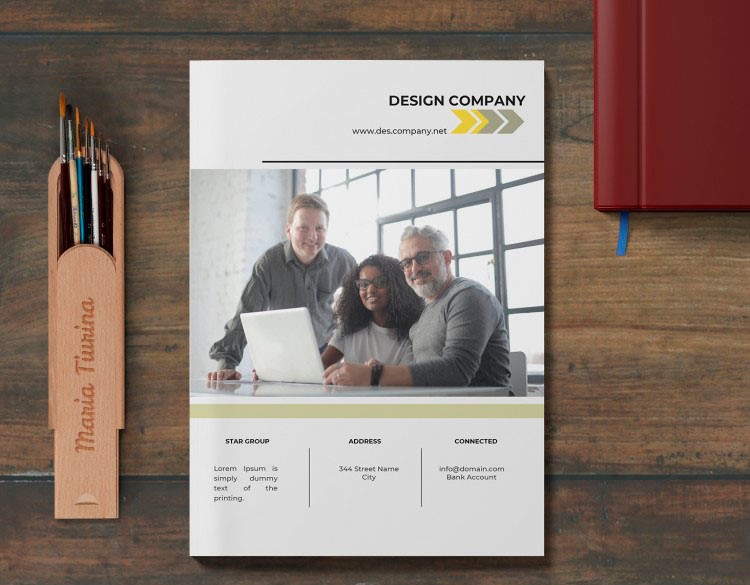 18. Free CV Template Google Docs
Such a CV template will help you introduce your strong suits and important character traits. Although it looks pretty simple, you can use it for any job opportunity as it has a multipurpose design.
19. Certificate of appreciation – free Google Docs Template
A wonderful trendy layout for creating a thank-you certificate. Just change the company logo, date, clear signature blocks, and fill in the names of the recipients.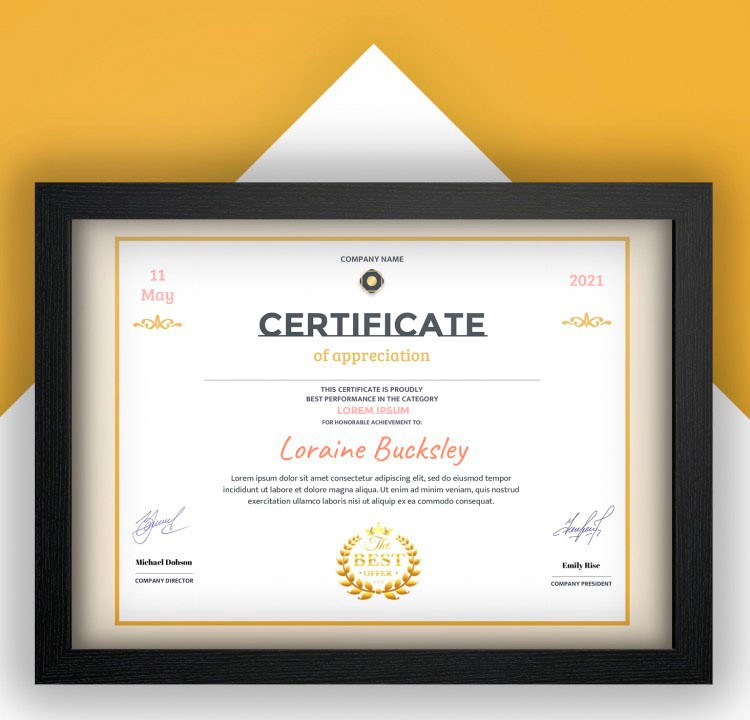 20. Brochure Templates Free Download Google Docs
These brochure templates will help you explain the features of your company or project. Although they look quite ordinary, you can improve the template by customizing them. Check the images and texts, and such a template will be perfect for you.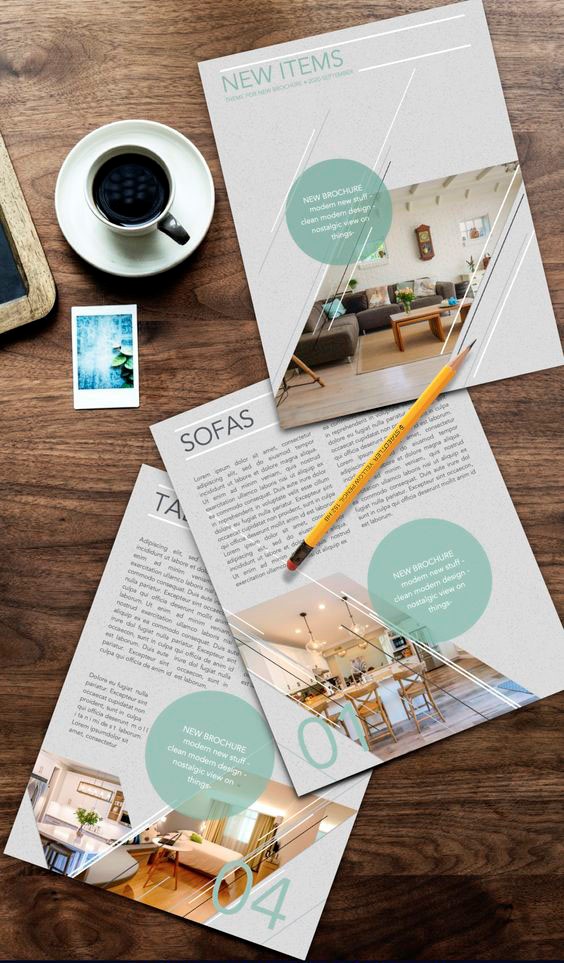 21. Orange Party Poster – free Google Docs Template
It's party time! Check out this bright orange party template in extraordinary design. Do not forget to place a tempting offer and specify the details. And here you go – the crowd of guests is guaranteed.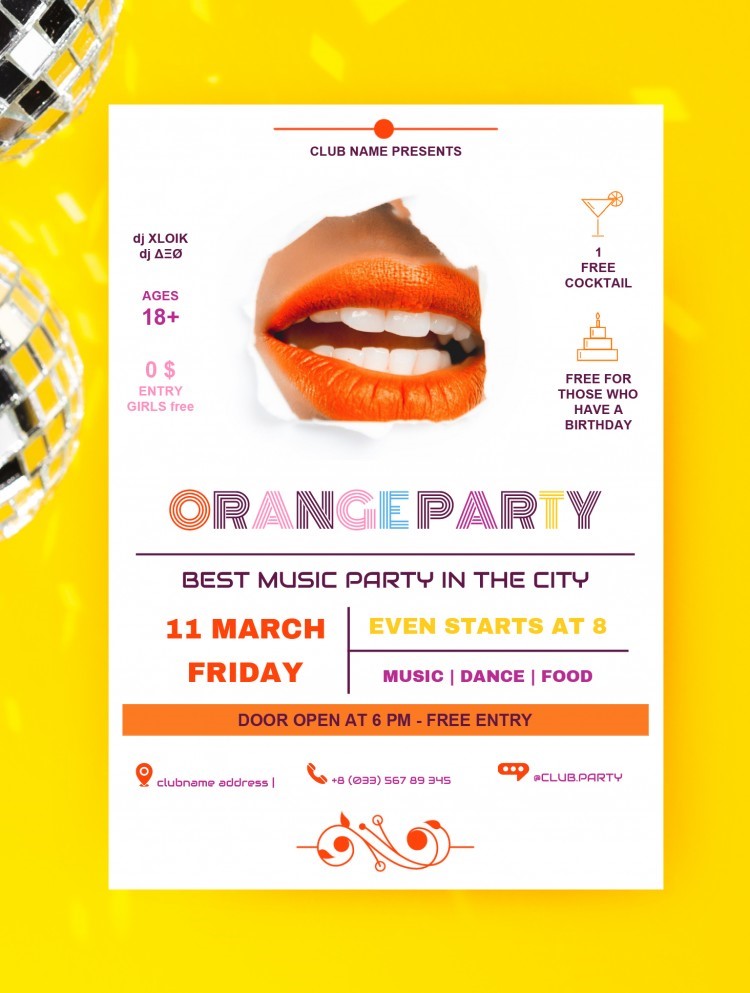 22. Funeral Program Flyer – free Google Docs Template
It is extremely important to lead the soul of the deceased to the afterlife. Honor the memory of this person by inviting his best friends and relatives. Such a template looks appropriate and immediately adjusts to the sad note of the event.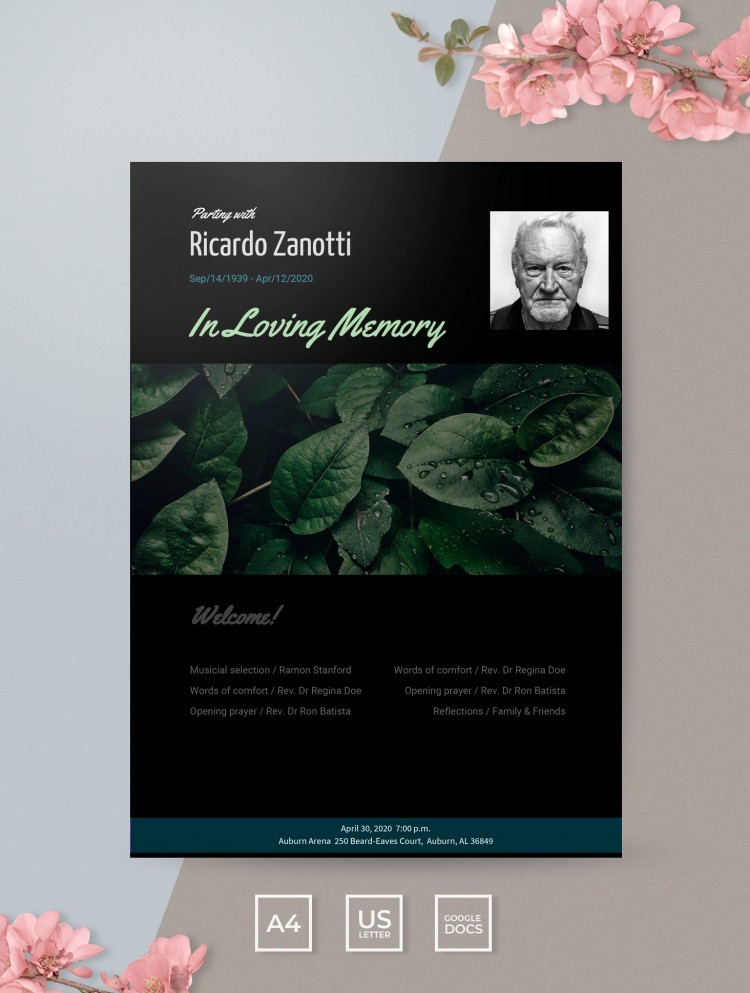 23. Company Invoice – free Google Docs Template
This invoice template will come in handy for everybody who takes up their own business. Also, it will help you manage the company's finances and support your accountant. The design is quite simple and unobtrusive so it does not irritate.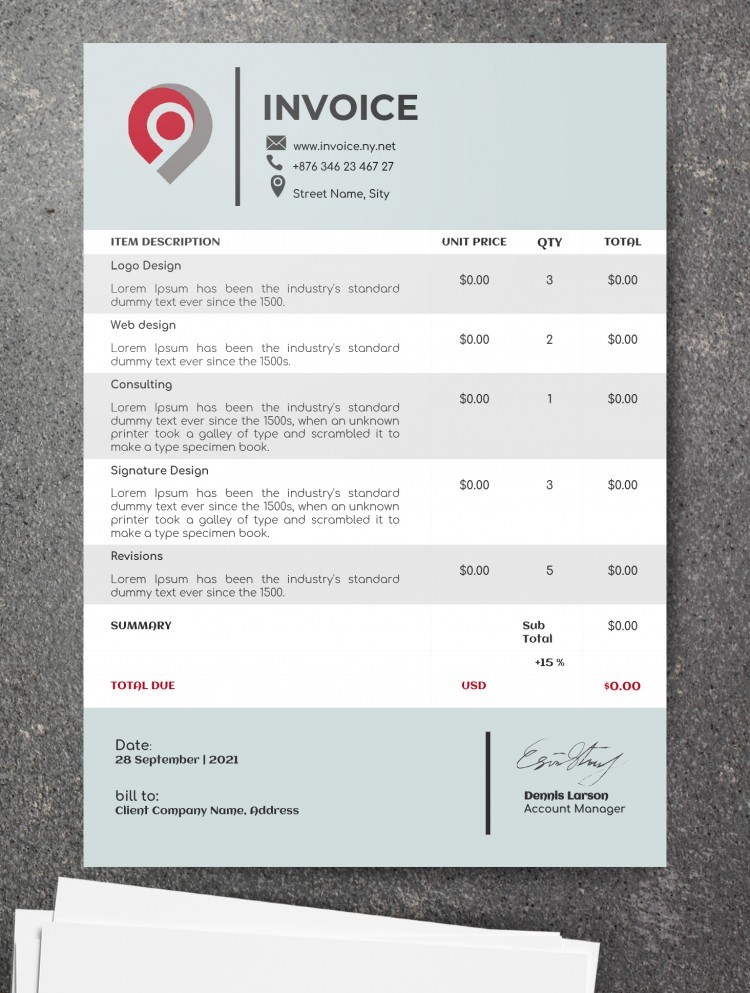 24. Letterhead – free Google Docs Template
This white and orange letterhead template will strengthen the personal brand of your company. Its design is restrained but up-to-date which looks like exactly what you were looking for. Do not forget to change the details and specify the contact information.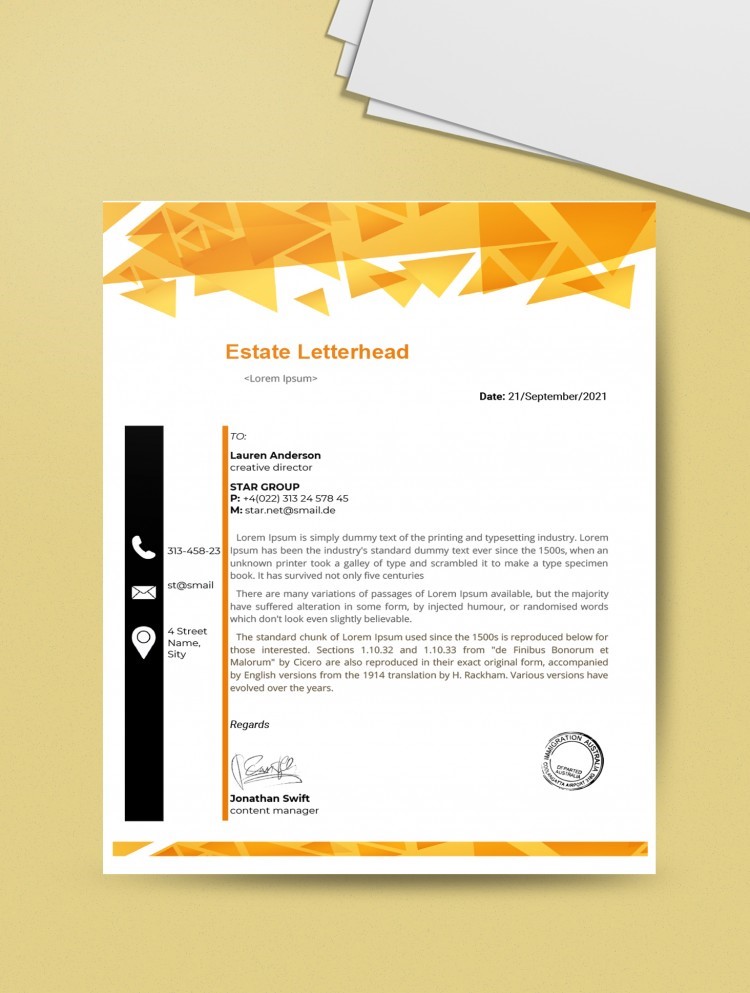 25. Restaurant Menu – free Google Docs Template
This aquamarine restaurant menu template is the best match for seafood or French cuisine restaurant. Replace the images with the relevant photos, change the fonts, and add the names of the dishes.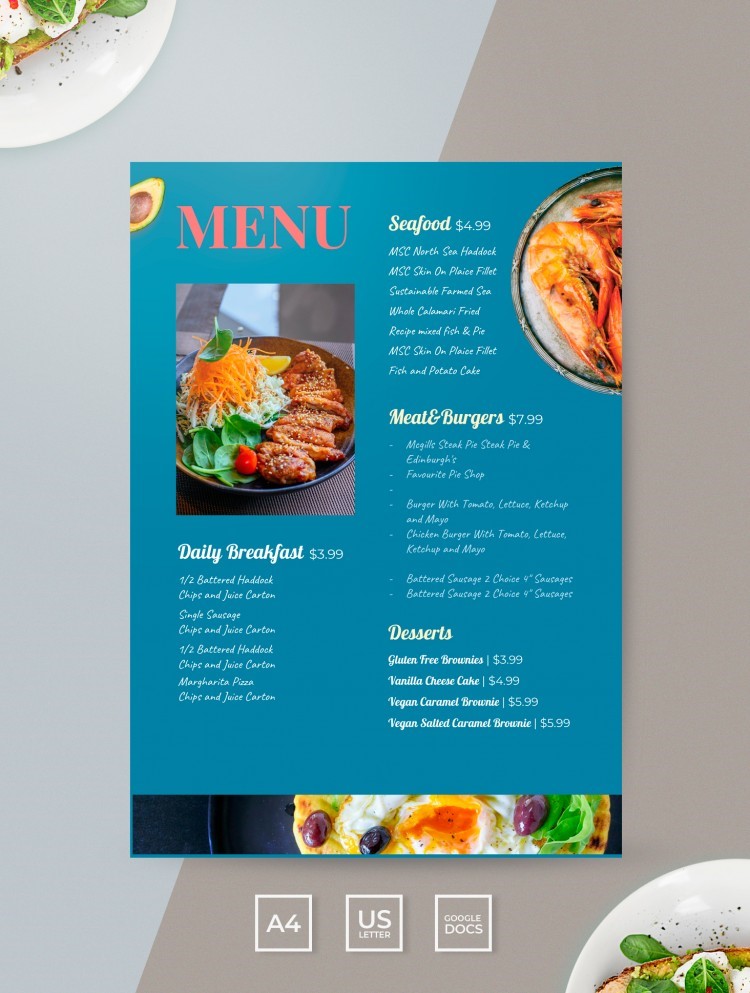 Well, what about the editing process then?
Everything is very simple so that every user can handle that. Due to the easily customizable toolkit, you can easily cope with making the necessary changes, and with finalizing your personal idea, even if you don't have special editing skills.
Simple options, comprehensible functionality, accessible galleries of free images and illustrations – all you need for independent creativity, without any tips and directions.