Stuck on development in your app journey?
Building apps is a complex process. IfYou would probably understand this if you know even a little programming or know a developer who builds apps.
Even a simple app with run-of-the-mill features and functionality can take time to develop. It takes anywhere between three to nine months to develop a mobile app from scratch. The long time it takes to build an app largely comes down to the difficulty of the process. You will naturally have your own specifications if you run an app business. To make an app just like you want it, developers naturally need time.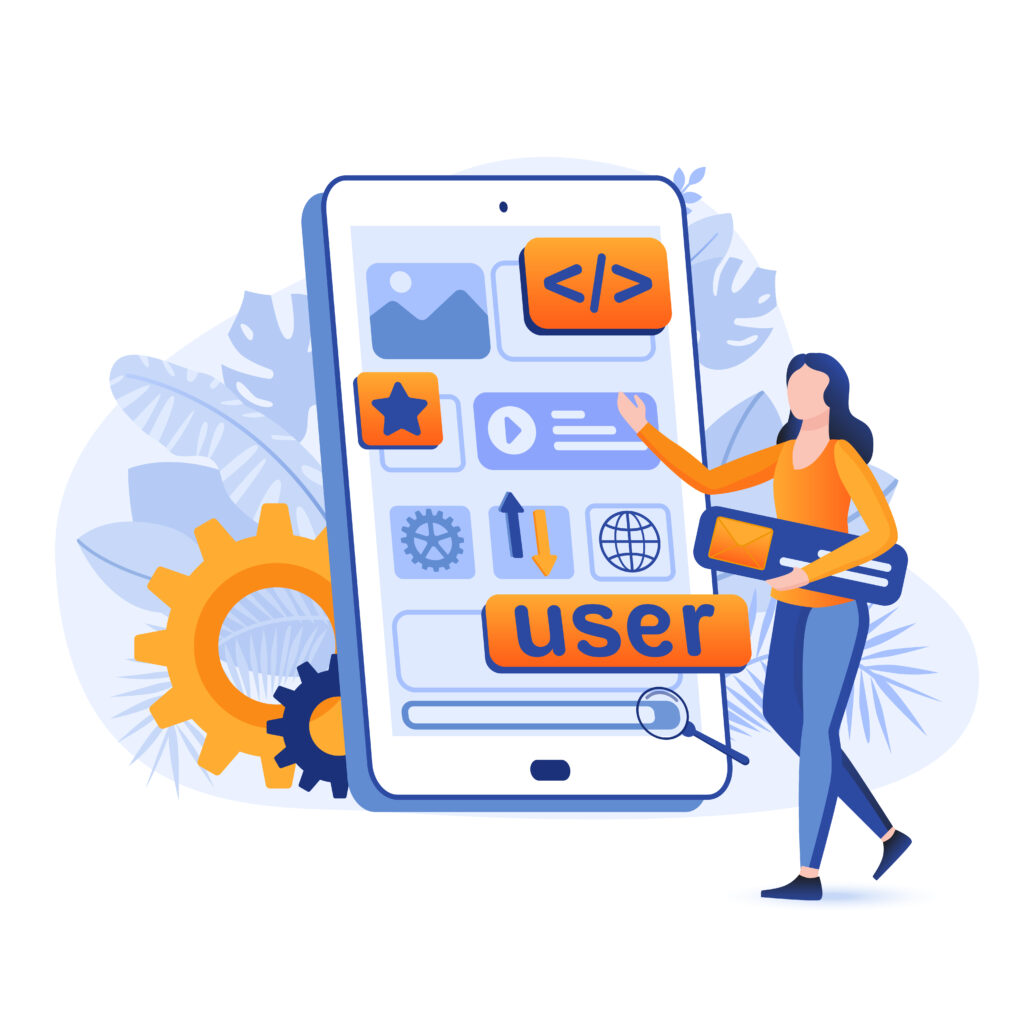 Scouting better options for development
Let's turn the clock back a couple of decades.
Back then, website development meant hard programming. Businesses needed a development team to create a website using multiple programming languages.
This was a natural obstacle. Not all businesses had the resources to hire a storied team of developers. A lot of companies that wanted to launch a website were stymied by the significant entry barrier.
As years went by, simpler options like WordPress and Shopify emerged. These platforms essentially removed the need to hire a development team.
In 2021, even someone without a great level of technical expertise can build a reasonably good website.
Website development became easy once there were better and less complex options to create a website. We can say the same for apps.
Custom app development seems tedious because businesses don't scout easier alternatives. Plenty of DIY development tools like AppMySite enable users to build mobile apps for their business and not worry about programming at all.
App development can be problematic, but it doesn't need to be.
Here are a few ways to grow your app business with DIY development platforms.
#1: Focus more on app growth
Do you want to see your app succeed?
The answer is obvious but often gets lost in the chaotic nature of app development.
Businesses invest so much time and money in building an app that they forget about app success.
Here's a stat to put things in perspective. Only one out of every 10,000 apps ends up finding some sort of success in the app market.
Sounds ominous, right? The odds are stacked against you.
The solution also seems obvious. Businesses should invest time and effort in creating a post-launch strategy.
Generally, there's no bandwidth to do this as development soaks up the available time and resources.
Here's a way to use app builders.
These tools enable businesses to instantly create mobile apps ready to go live on the app stores.
They are less expensive and come loaded with enough features to engage and satisfy your users.
Do they allow you to add any given feature you can think of?
No, but they also don't require nine months of investment.
App builders, like CMS platforms such as WordPress, offer a solid foundation to start. The time and money you save on development free you to brainstorm a solid marketing plan for your app.
#2: Do more with less
Let's say you wish to create an ecommerce app.
With custom development, you probably have a whole list of features you'd like to see in the app.
This can overburden your development team. Additionally, the freedom to integrate any feature from scratch can muddy the terrain.
This always happens when businesses try to create the perfect app.
In reality, a better way to approach development is to create a minimum viable product (MVP).
An MVP version of an app is a version that is ready to be launched in the market. It serves the most essential features necessary for a user to fulfill the basic functions of an app.
For an ecommerce app, there are five to six essential features that are crucial for user experience.
The rest can be integrated later as your app audience grows.
Using DIY software enables you to create suitable apps to be launched in the app stores.
These tools come loaded with essential features that make your app engaging and powerful.
These tools also speed up the development process to a great extent. You can launch a viable app faster and more efficiently without ideating too much about features and functionalities.
#3: Make app updates on the fly
Your app's story doesn't end once it's live on the app stores.
To keep users engaged, you'd naturally like to keep updating its content and overall interface. Think of the apps you use most often, and you likely see an updated screen every time you open it.
Custom app development can make app updates a tedious task. First, your development team needs to create a backend interface to make changes. This further adds to the time it takes to launch an app.
Contrarily, DIY platforms have a systematic backend that allows users to make changes effortlessly.
In addition, if you use a website-based app builder like AppMySite, your website's changes are reflected in the app automatically.
In essence, you can manage and update your app directly from your website.
Again, it is much easier to work with no-code platforms.
You can make as many changes to your app as you like without figuring out how to master a complicated and new backend panel.
#4: Improvement in functionality
If you're still hesitant about using DIY platforms for development, the reason could be the level of customizability they offer.
You want to build a mobile app that looks and works exactly the way you want it to.
In the example cited above, WordPress was rolled out when businesses solely relied on custom web development.
It didn't suddenly become to go-to choice of web developers and businesses. As its plugin and theme library and the platform itself evolved, businesses began using WordPress.
DIY platforms are in a similar position. A significant number of platforms are growing and improving in features and functionality.
It is conceivable to expect app-building tools to become as ubiquitous to app development as WordPress is to web development.
In conclusion
Some bootstrapped entrepreneurs consider learning how to make an app for their business.
The importance of app development is that even someone with little to no technical experience considers learning it.
Learning development from scratch to build apps is no longer a requirement, though. Instead, you can choose an app builder and start the process without worrying about programming.
Beyond simplifying development, it also enables you to focus on other aspects of growing your app.