An eye-catching and user-friendly website is necessary for everyone in any industry, whether you are a freelance or have any type of business. A few years ago, you had to hire a team of professional web developers and designers to create a high-quality and functional website.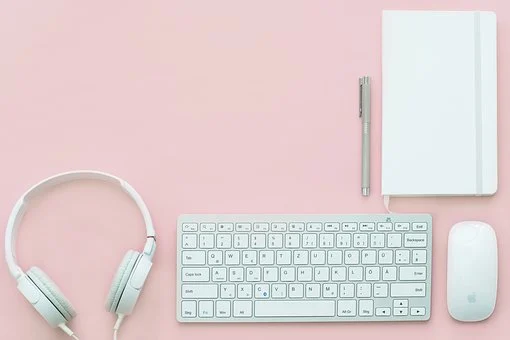 Fortunately, the technologies are developing rapidly at the present day, and you can set up a website for your company following the next five important things. So, if you are looking to build a new website and want to find a reliable hosting provider, you can always find important information on this topic here. For example, we will inform you how to choose the best website builders, hostings, and content. The team of professionals has analyzed all the important steps in building a website to find the most significant:
Create a good and catchy domain name
Your domain name is an entry point to your website so you need to pay special attention to make it easy to remember for your clients. According to Safari Digital Melbourne, a domain name that uses a partial or exact match for the keyword that you are looking to rank for is still an effective way to expedite the SEO process. A good business name generator does all the heavy lifting to create a unique name that will help the business grow. They do, however, warn that choosing a domain name that features your location may limit your future growth into new areas or territories. A website address or a domain name should be: 
easy to spell;
as short as possible;
without misunderstandings numbers and hyphens;
research the domain name to make sure it does not contain any registered trademarks;
create an SEO-friendly URL.
2. Choose the best hosting for your website
Choosing a website hosting is the second important step because this process connects the domain name to your hosting provider. Hosting services can cost from $2 per month to $100, depending on the kind of technology and corresponding support. You can even find some free website hosts, but your website will be filled with advertisements in this case. What is more, you can find a discount when you purchase hosting for a year.
We've tested the best web hosting services to identify which ones correspond to their claims. The loading speed, uptime, and security were checked so that we perform the best web hosting services below:
Hostinger – is the cheapest hosting in the market for long-term plans. It performs top speed for users, simple controllers, and fast and 24/7 available support.
Liquid Web – is the best-managed hosting of all which were tested. It proposes custom-built control panels for maximum efficiency, fast speed, different available locations, and automatic backups.
InterServer – is famous for its flexible functions of hosting on a month-to-month basis. Moreover, you will find fast data centers, different security protocols, and a malware scanner.
Kinsta – is the fastest web hosting from the reviewed, being easy-to-use with a minimum-fuss control panel. With the hosting, you will get 23 worldwide data center locations and a professional support team.
GreenGeeks – is the best support you can find for shared hosting with possible free domains and long-term plans for a reasonable price. Moreover, having become a part of the project, you will invest in renewable energy automatically because the company is green and environmentally conscious.
A2 Hosting – is the best low-priced option for features and performance. The professionals in the company could develop one of the fastest hosting providers with multiple upgrade options such as different types of shared plans and powerful VPS.
FastComet – is one of the most appropriate hosting services in Asia and Oceania, with a great management panel and an efficient support experience.
SiteGround – performs powerful features, high speed of the host, and friendly support.
InMotion Hosting is an American company with multiple locations in the US. It performs a detailed knowledge base and a slightly confusing interface.
Hostwinds – is full of unlimited resources such as security tools and different available upgrades.
We recommend for you to check whether the chosen hosting company performs regular security maintenance or not. It would be better if your company has a published security protocol you can review.
3.Create the quality content
Your clients need to know a lot of information about your company, what you do, how you do it, etc. Therefore, the main page has to be full of all necessary information, data, and different facts about the company's development.
A content management system will help you to create and manage digital content. Just choose the best CMS that is designed for your specific needs and requirements. For example, WordPress is a leader in the industry because it involves active and professional support as well as a variety of useful plugins to extend the functionality of your website. There are hundreds of website templates that can help to start your online business.
Joomla is another popular CMS with a high-quality and fast security system, multilingual capabilities, and many available plugins. Also, we recommend observing Drupal CMS, because it performs many benefits, it is easy to use with a large support community.
4. Choose an e-commerce platform
If you need to receive payments, choose the corresponding platform for your business. For example, WooCommerce is the most popular platform that can turn your WordPress website into an online store. Moreover, WooCommerce offers many plugins which can be integrated into WordPress. You can find there a variety of free and premium themes from different developers. Another popular e-commerce platform is Shopify. It is a cloud-based e-commerce platform for your shop to manage products, inventory, payments, and shipping. It is not similar to WooCommerce because Shopify has its service, so you can link your WordPress website, Drupal, Wix, or any other to Shopify.
5. Optimize, test, and publish
Your website has to be crawled by the search engines and after that, you can compete with others on the Internet. SEO is an efficient set of tools that you need to apply to attract new users. After you finish the optimization, make sure the content is appropriate and people will like it, then publish the website to the Internet.
Conclusion
If you decide to set up a website, you will need to spend time and money on it. However, at the present day, the process is not as complicated as it was some years ago because you can use a variety of available tools for free or for a reasonable price per month. The only thing for you to do is choose the best software and hosting, and your business will have an excellent chance to succeed in the industry.