After weeks of hard work, this is the result – a showcase with the top 50+ web tools in 2022.
Find included everything you need and even more: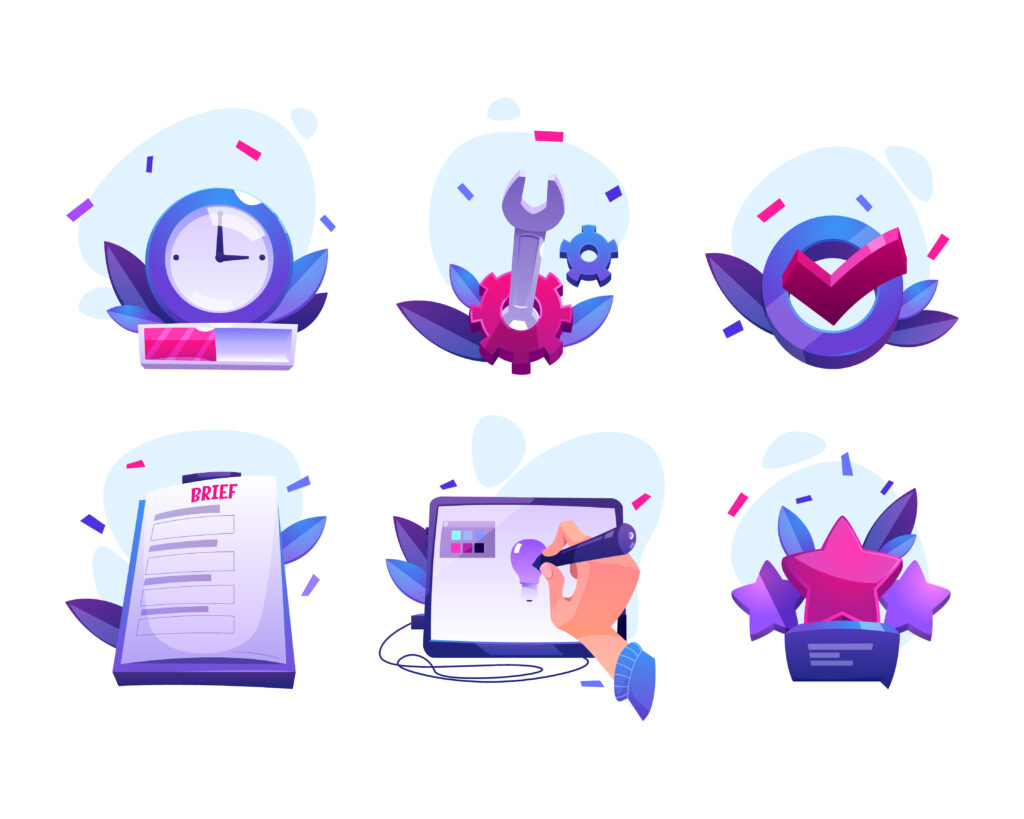 Here it starts.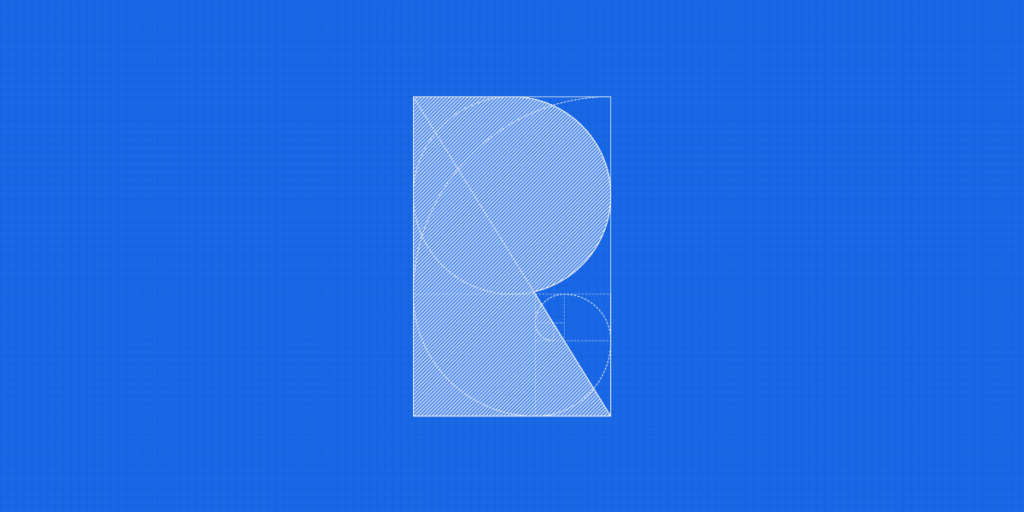 Ramotion is a professional agency specialized in:
Website design
Brand identity
UI/UX design
App development
Design systems
What makes Ramotion a winner in the industry is that they have deep knowledge and a desire to deliver outstanding quality.
Plus, the prices are much smaller than what you get. Get a free quote.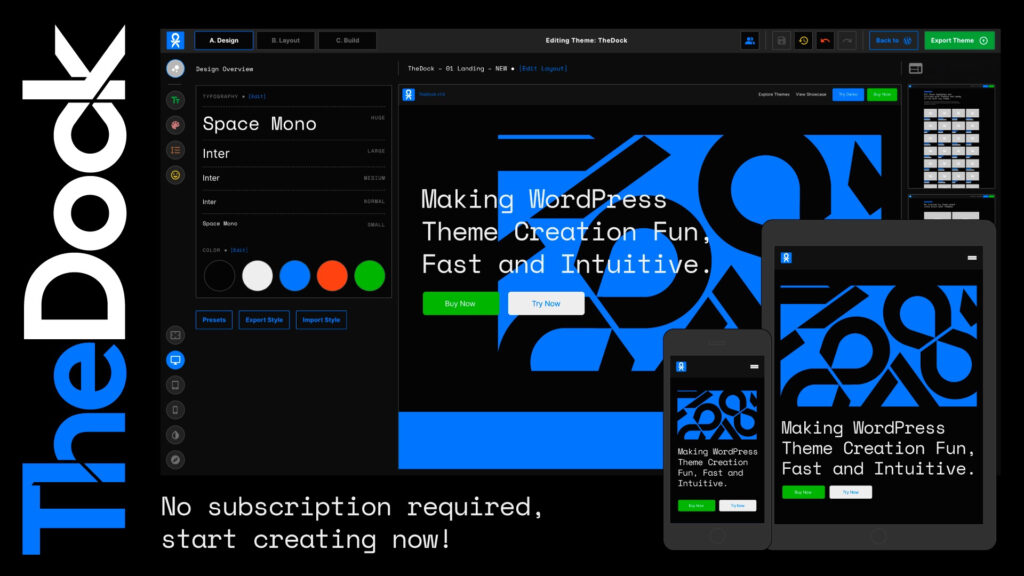 If you have a WordPress website and need to heavily edit it everywhere you look, you need TheDock.
This WordPress full-site editor will help you make all the changes you want to create pages and make any template or website your very own.
There is no subscription required. Start with the demo and see how cool it is.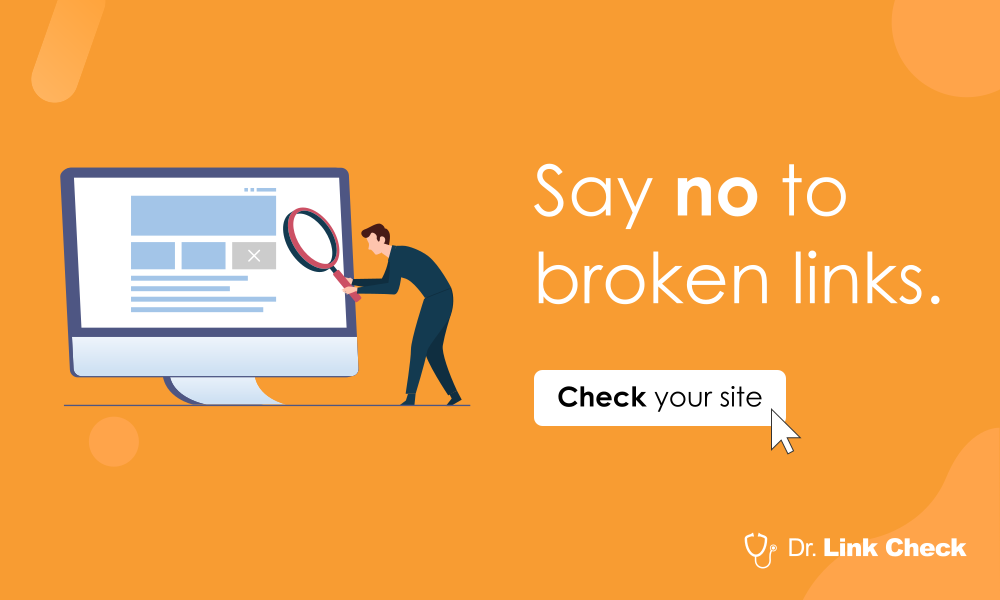 Broken links and missing images have a deep impact. Both search engines and your customers run away from broken links, but the good thing is that you can easily fix them.
Use Dr. Link Check to check your website for broken links and missing images for free if your website does not have more than 1,500 links. You will get a full report to help you make all the repairs. Try it now.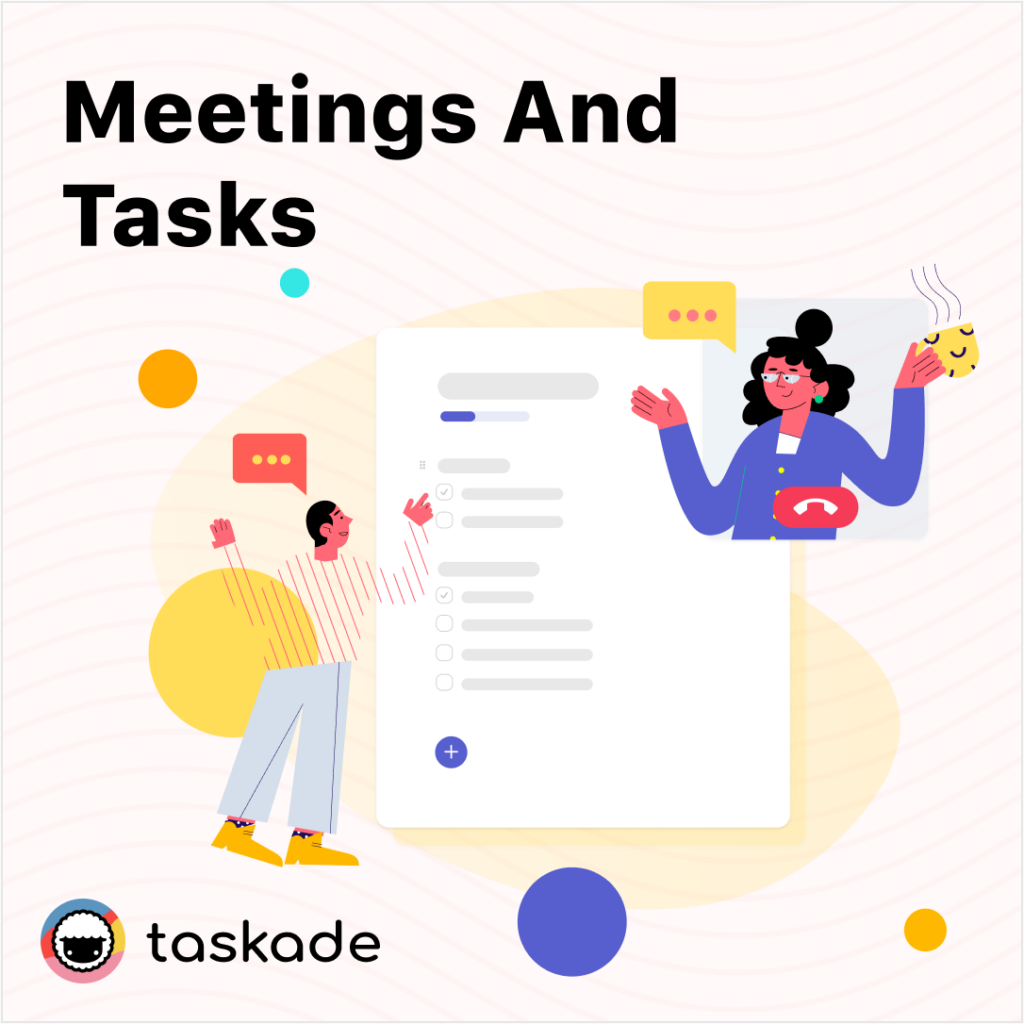 You work with remote teams, and you are looking for a collaboration tool with everything you need to be included?
Make calls
Share files
Collaborate with ease
Assign tasks
Customize all the projects workspaces
And much more
Taskade is the winner in the industry, being simple to use, intuitive, and heavily loaded with cool features. Start with the free plan and see how it works.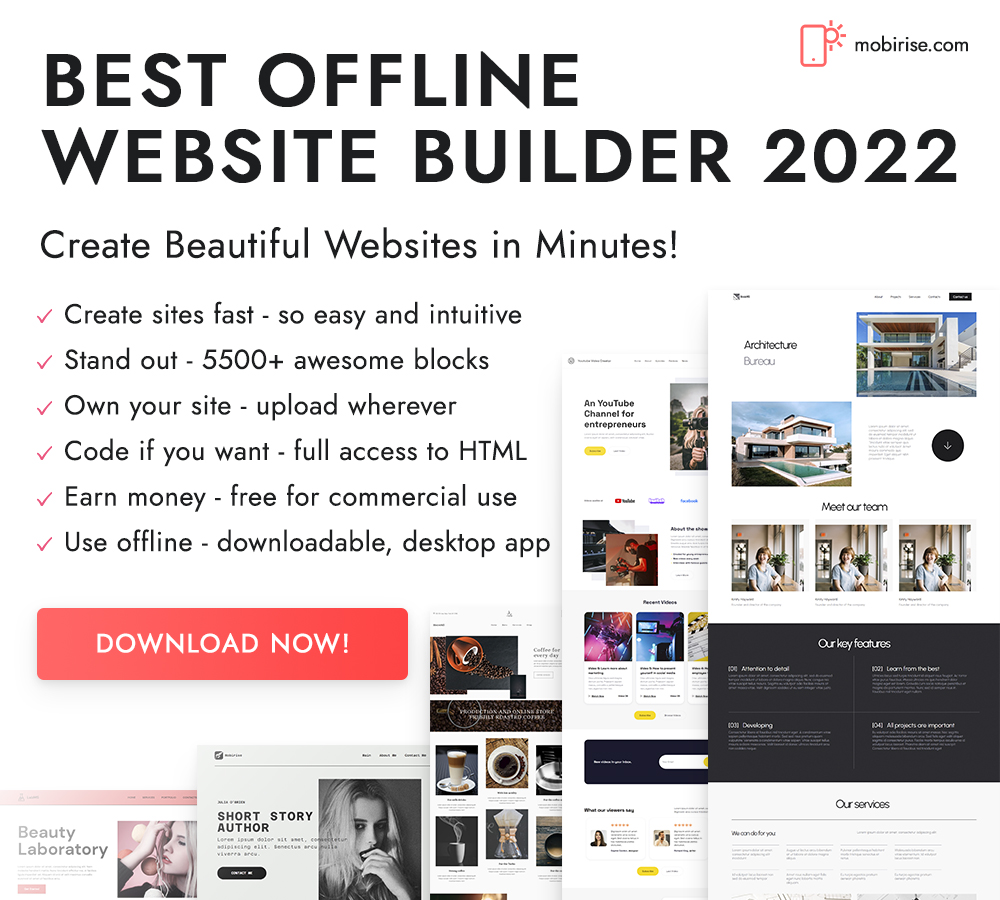 Do you want to create websites with ease, without spending too much money? Why don't you try Mobirise?
This offline website builder has everything you need, and it is highly intuitive People with no experience and design skills managed to create outstanding website designs with Mobirise. Try it.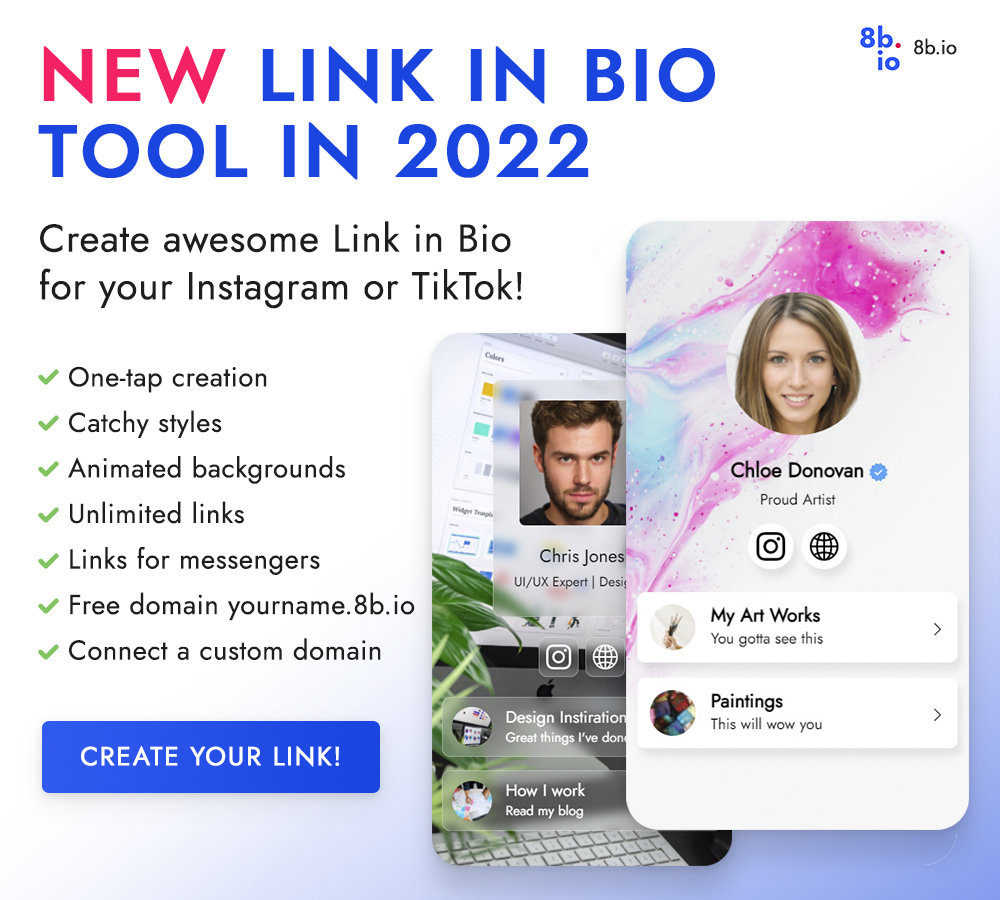 Supercharge your Instagram and TikTok accounts with a gorgeous bio.
8bio lets you add links in bio (as many as you want), use animated backgrounds, connect custom domains, links for messengers, and much more.
Create your bio link with 8bio.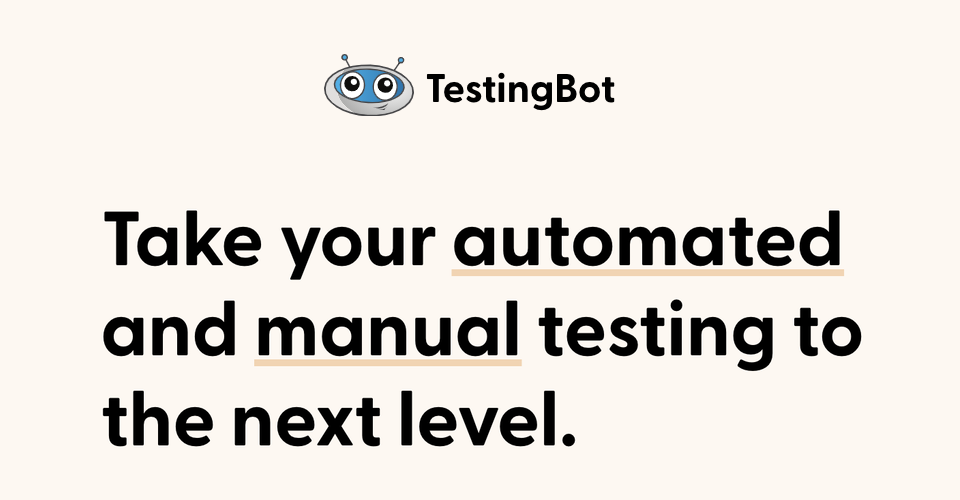 No website is complete until you check it in all browsers and devices. TestingBot will help you do all these tests without effort or asking you for a fortune.
Test drive TestingBot and see how it works. It is the best in its industry.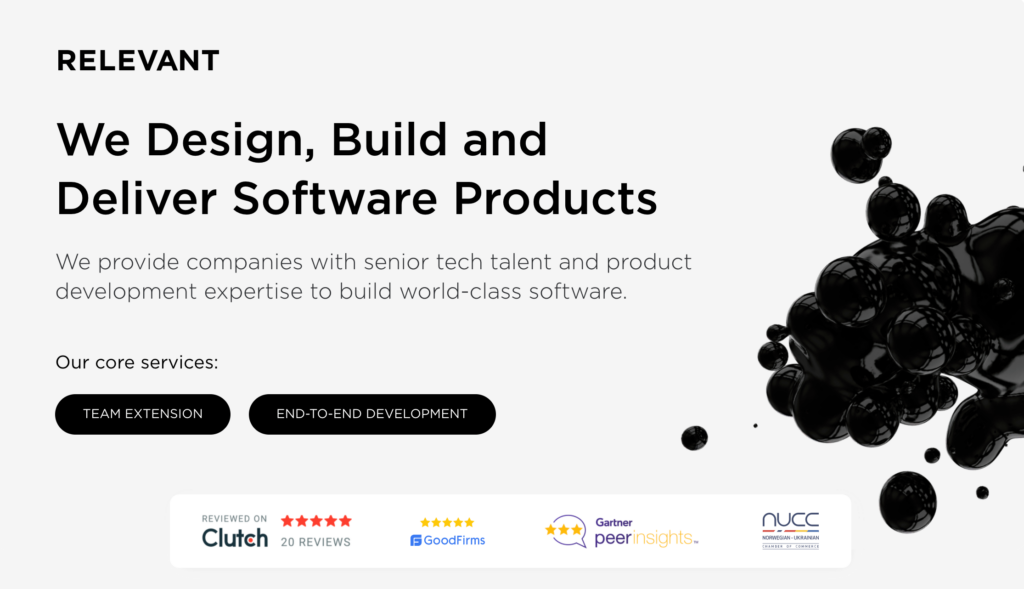 Relevant is a powerful web design and web development agency that has deep knowledge and experience in creating stunning and professional mobile and web apps from scratch.
No project is complicated for Relevant. Get in touch with them.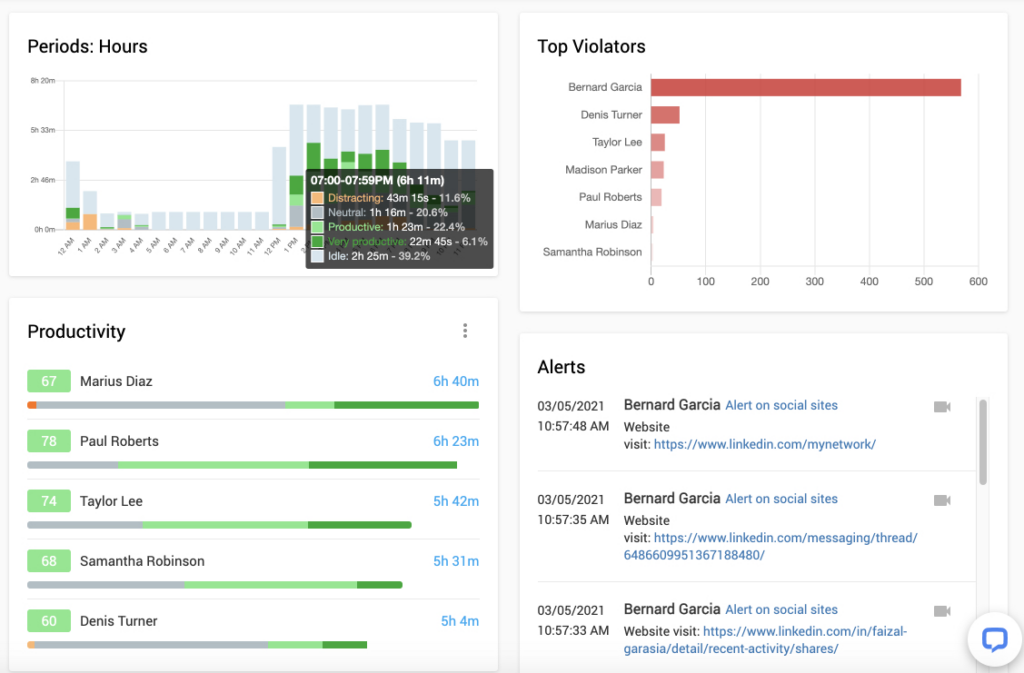 Controlio is professional monitoring software that is very simple to install, configure, and use.
Get in full control of your company and team, checking exactly what is happening every second. Try it.

If you are among the people that prefer to work with one agency for all their needs (marketing, web design and web development, SEO, infographics, etc.), you should consider working with DWS.
This all-in-one agency delivers high-quality services without ripping you off. Get a free quote.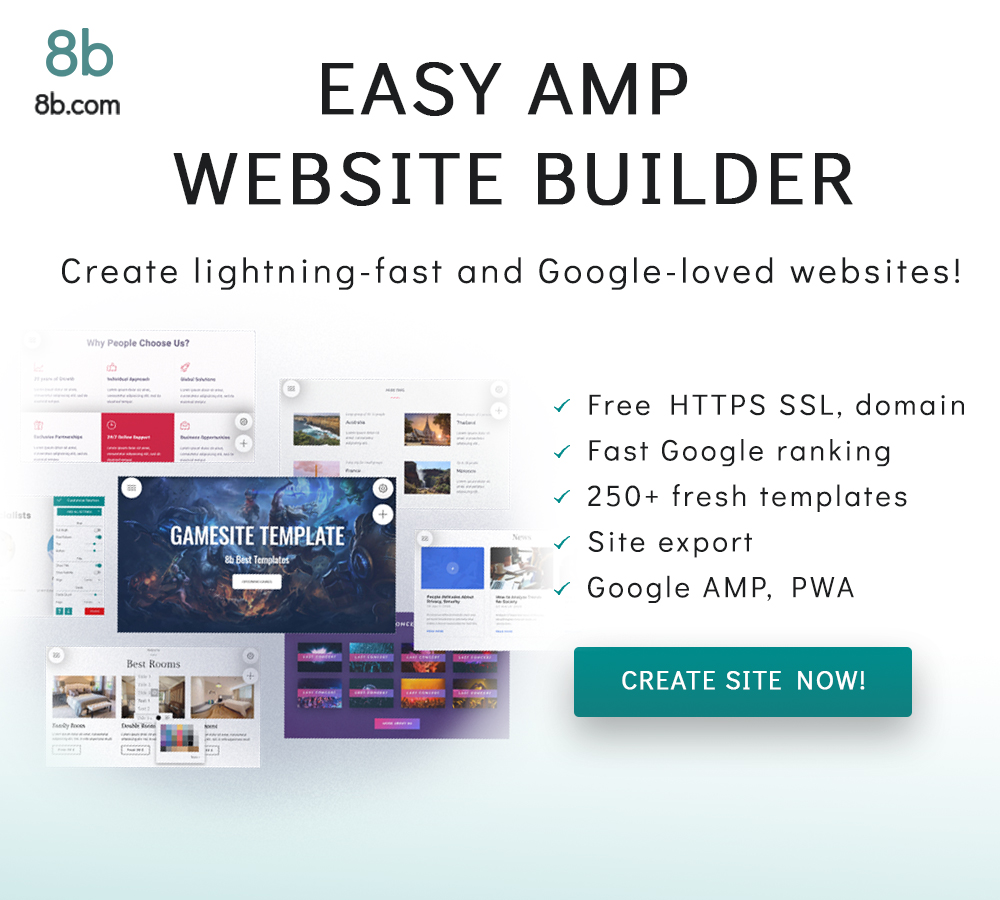 8b is an easy-to-use website builder that will help you create stunning and gorgeous websites – personal, blog, business, portfolio, etc.
The process is effortless and intuitive. Try it.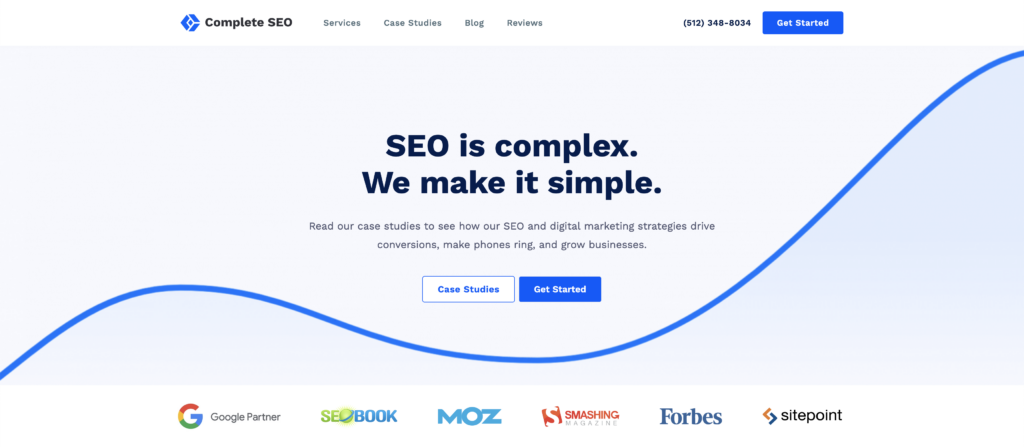 Complete SEO is the favorite choice of small and medium-sized companies that want to get more organic traffic and rank higher in search engines.
These guys will help you get more traffic from your existing website content. Get a free consultation.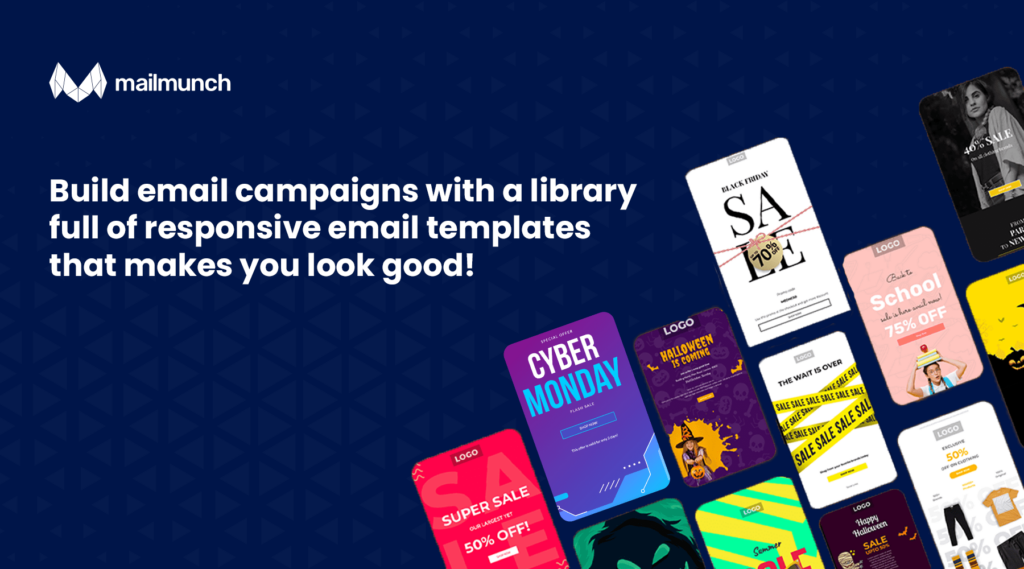 This is a complete guide about email design, telling you the best practices and smart tips that will help you increase conversions by uplifting your email designs.
This guide is a must-read for aspiring marketers who want to improve their email marketing campaigns for better ROI.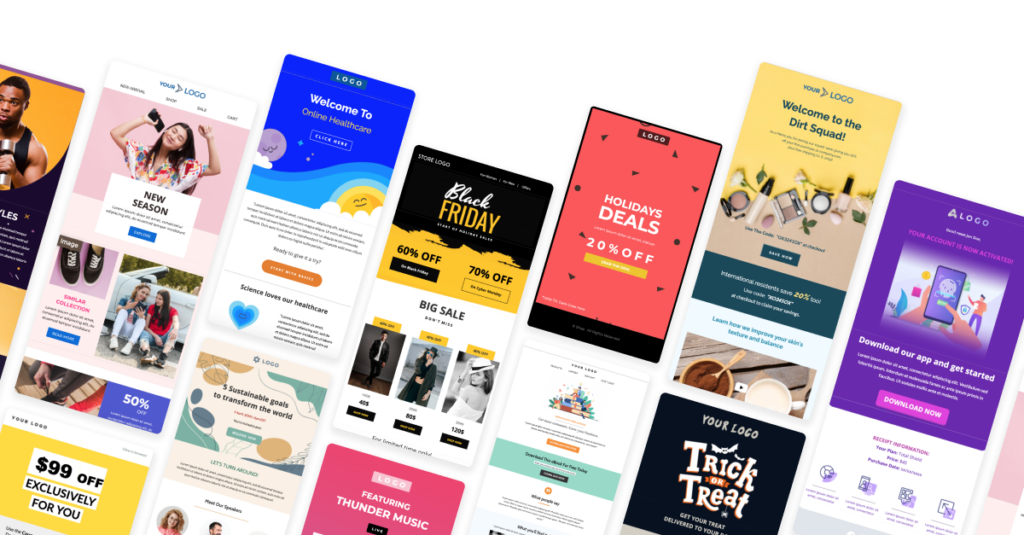 Mailchimp is great to use, and if you want better-looking email templates, you will find them on the Unlayer website.
All these email templates were crafted by specialists and are optimized for conversions. Take a look.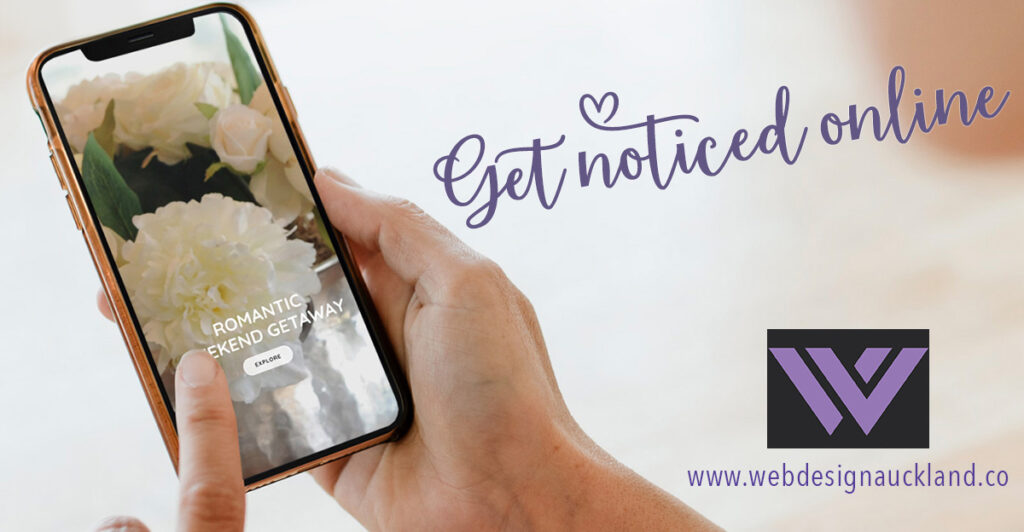 Web Design Auckland is a kind of all-in-one web design agency that works with customers from all parts of the world.
They will help you with:
Custom Web Design
Digital Marketing
SEO
Hosting
Branding
Graphic Design
Photography
Video
Get a free quote; you will love working with this team.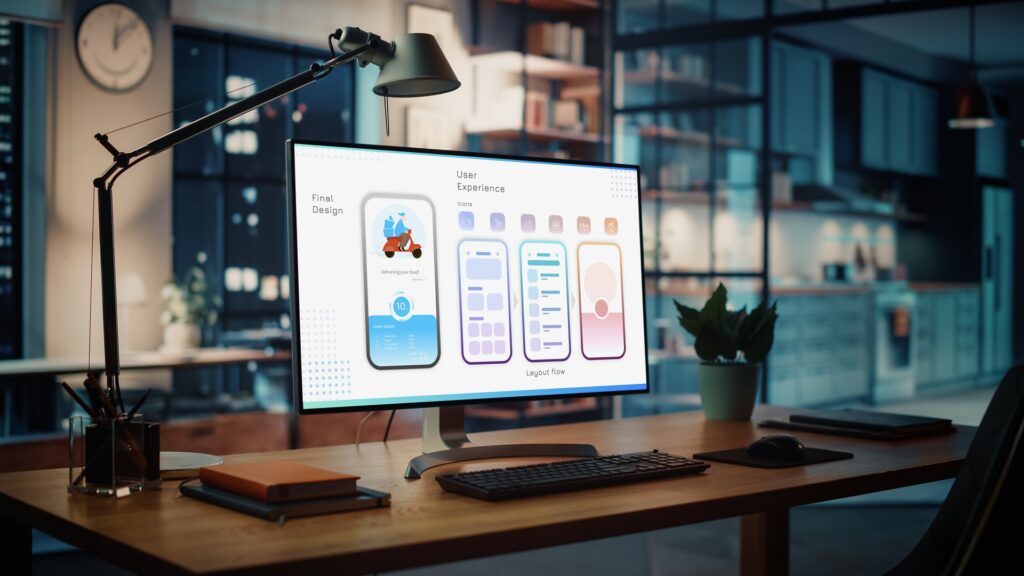 Kansas City SEO will help you with professional web design, web development services, and smart SEO strategies.
They are recognized for delivering outstanding quality and performance for their SEO services. Reach out for a free consultation.

No matter what kind of WordPress website you need, Upqode will help you immediately.
They have tons of experience and deep know-how in this industry, being recognized as one of the best options for crafting WordPress websites.
Discuss with them your project details.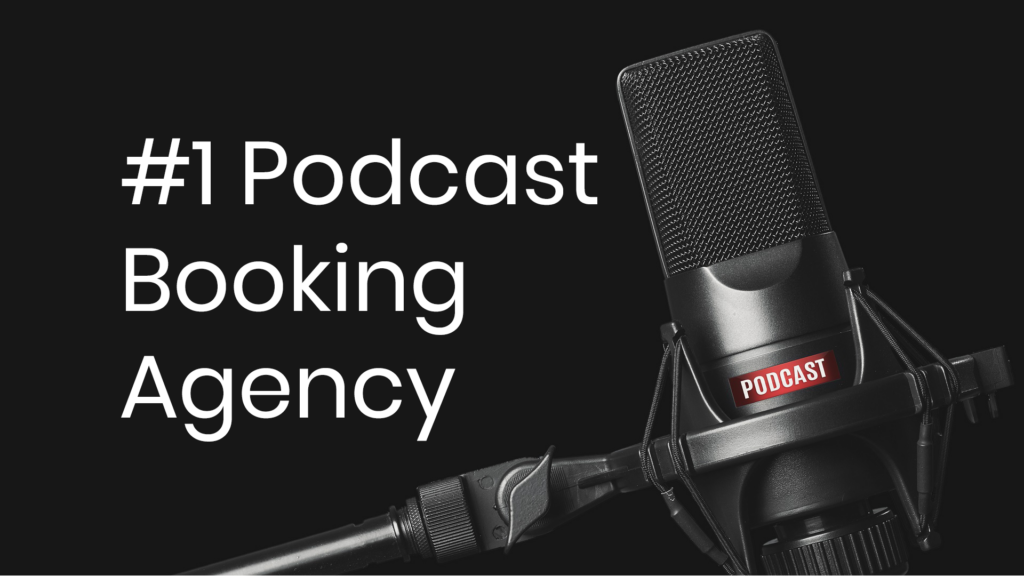 Podcastbookers is the number 1 podcast booking agency in the industry.
They will help you get invited as a guest to your favorite podcasts quick and without any effort from your side.
Get traffic, links, sales, and exposure for your business; podcasting is super-efficient.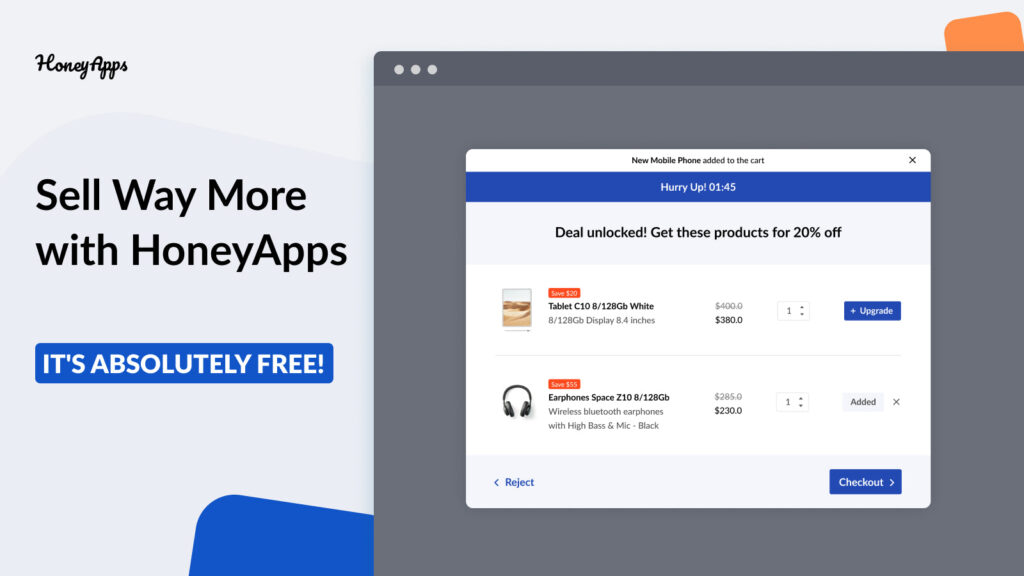 Upsells and cross-sells work incredibly well. Are you using them? If not, you should start right now.
HoneyApps app will help you boost your Shopify revenue right away, using these simple techniques. Start for free.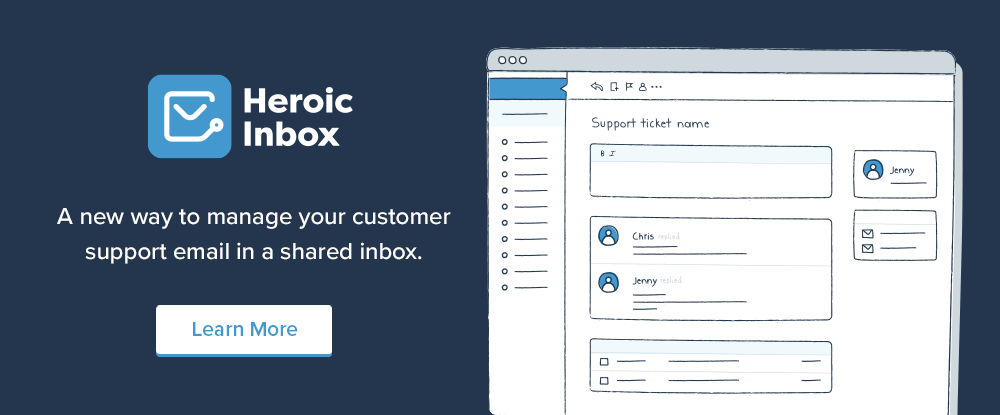 Do you have a WordPress website and want to manage customer support emails directly from your website interface?
This is what HeroicInbox plugin will help you do. Learn more about this smart plugin.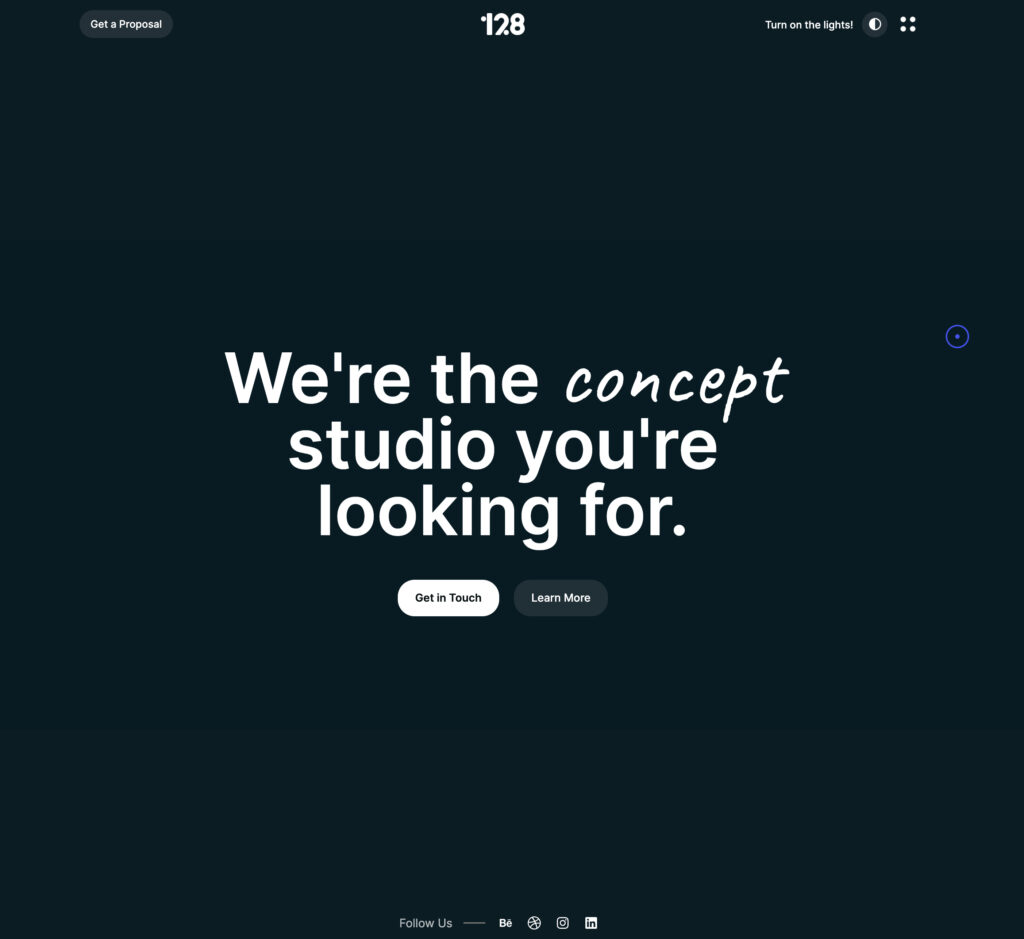 128.digital is a boutique, highly premium design agency that will help you with:
Product design
Website design
Marketing design
Get a free quote.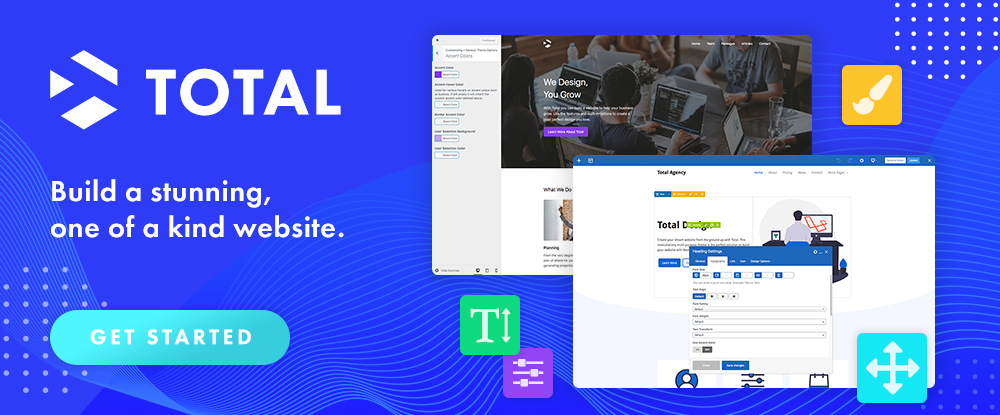 Total is a stunning and highly customizable WordPress theme loaded with tons of premade templates that you can install with 1-click, with gorgeous graphics and useful options.
Find out more about Total.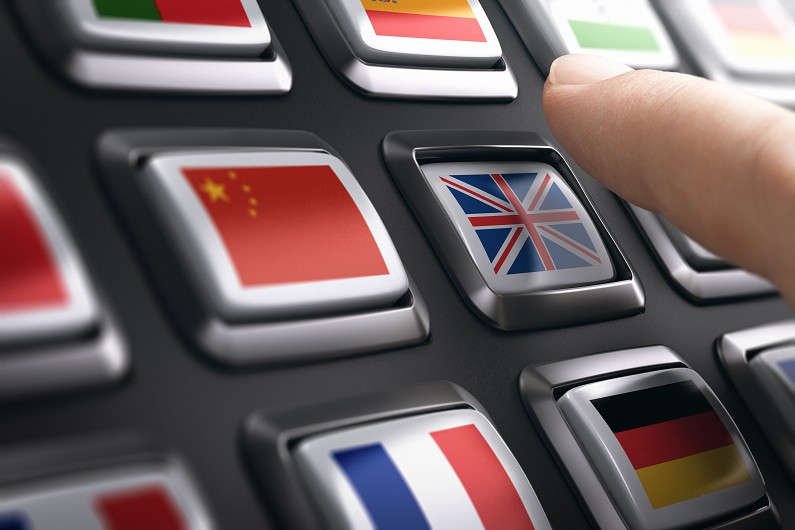 BeTranslated is an international company's favorite professional translation service that needs quick translations in very different languages.
This company has great experience working with all kinds of companies, from different industries.
Reach out for a free quote.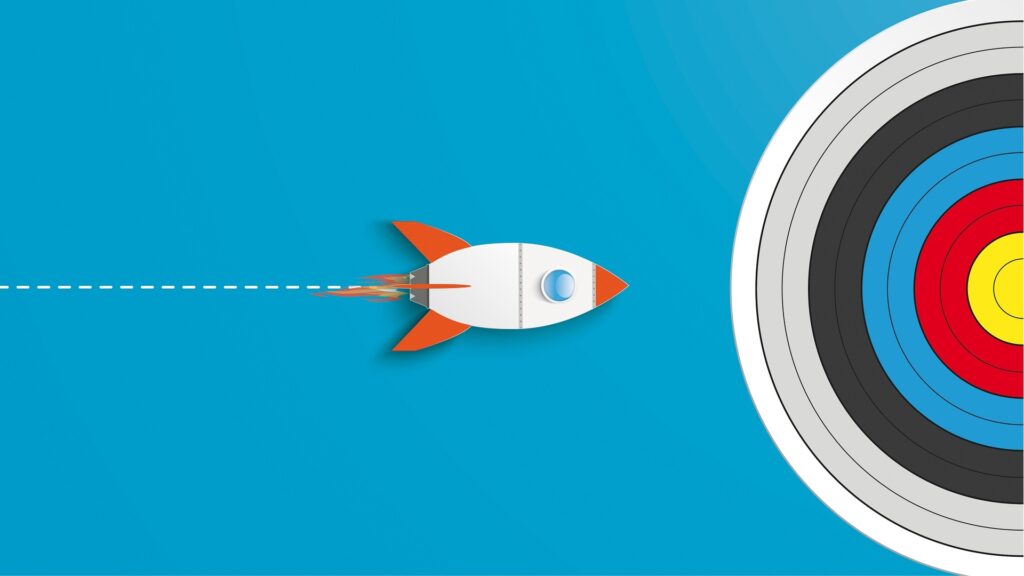 Kansas City SEO will boost your website's organic traffic and rankings by using the latest strategies and techniques.
The agency provides measurable results, and it doesn't take long to see them.
Reach out for a free consultation.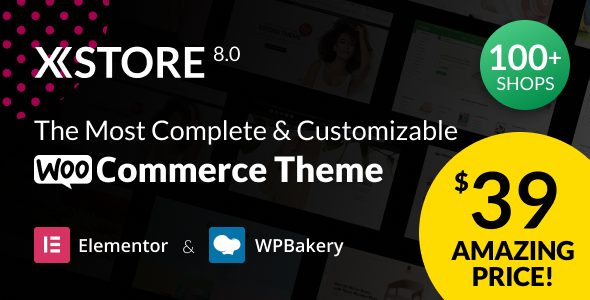 XSTORE is a highly customizable WooCommerce theme that you can use without coding skills and without design skills.
Boost your shop sales by using this stunning template loaded with 100+ shop designs.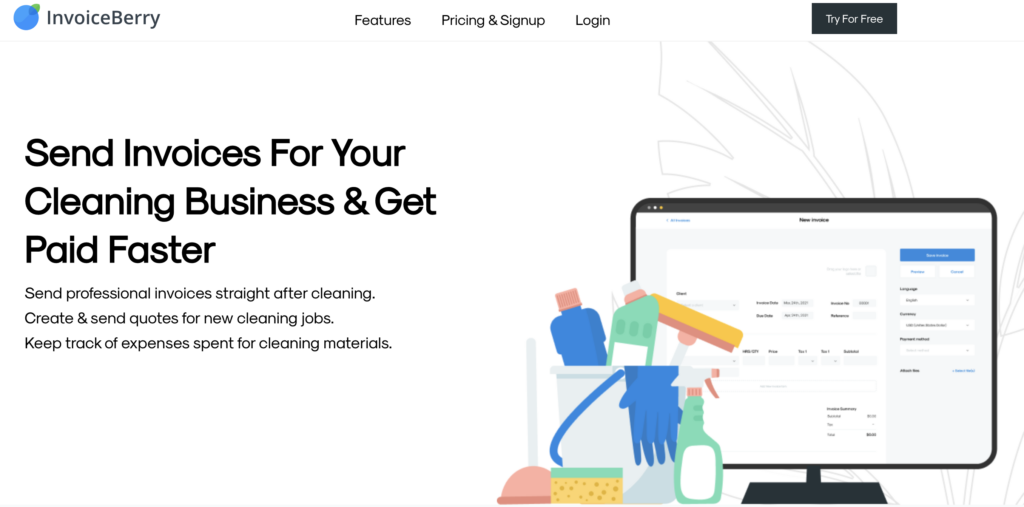 InvoiceBerry is professional invoicing software that is dedicated to cleaning companies.
Use it to create and send invoices, track expenses and payments, create detailed reports, and even more.
Test drive it in a free trial.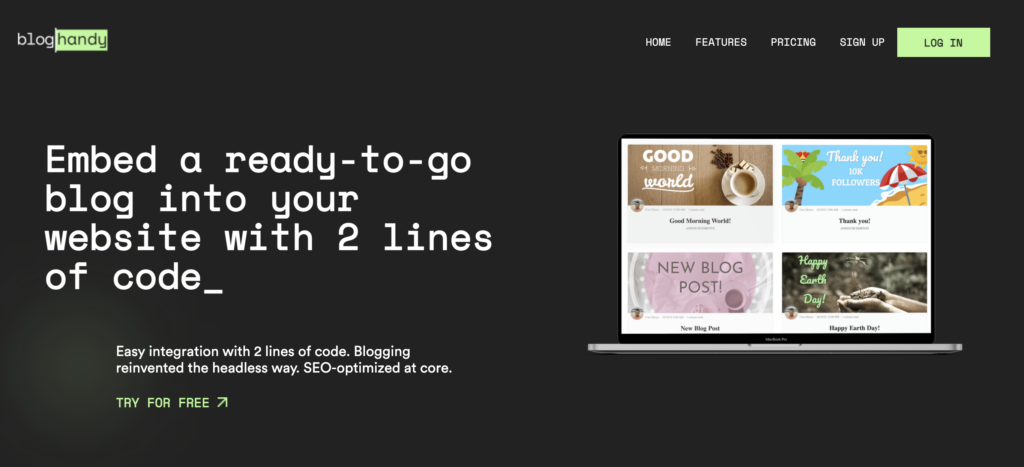 Bloghandy revolutionized the industry with this simple but highly efficient way of embedding a blog on any website, with just 2 lines of code.
The process is very simple and intuitive.
Embed a blog right now to your website and start getting more traffic.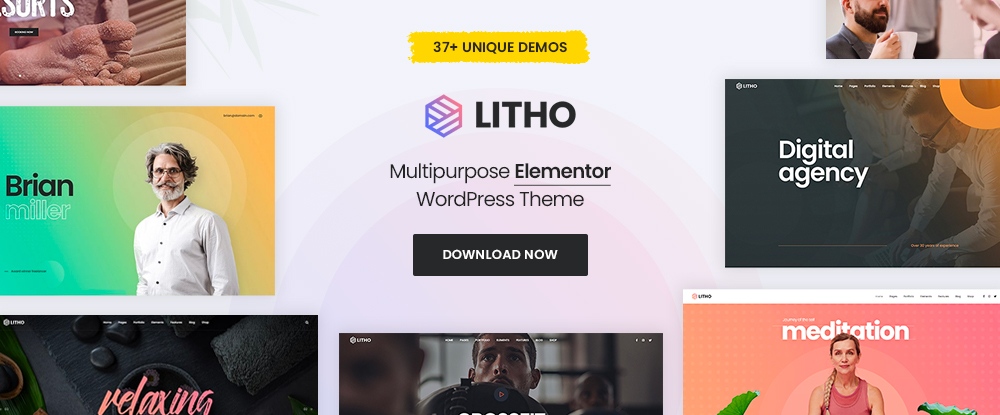 Litho is one of a kind multipurpose Elementor WordPress theme as it is heavily optimized for SEO, traffic, sales, and conversions.
The theme is very simple to fully customize, having a great and intuitive interface.
Find out more about Litho.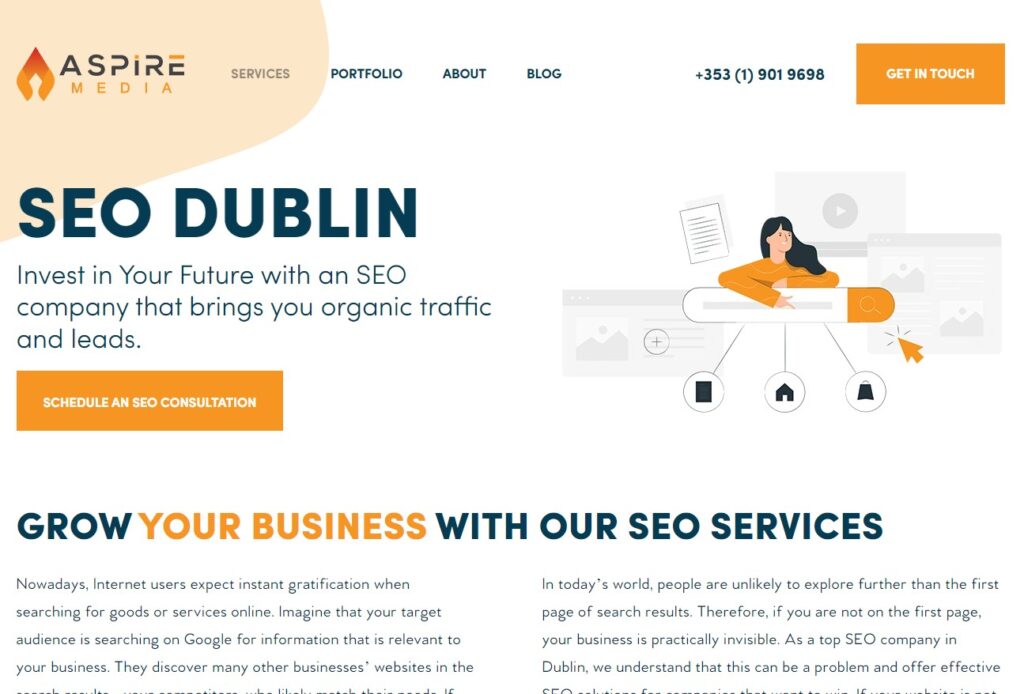 If you want the SEO results that some of the best companies in the world get, you have to work with the agencies that these companies work with.
One of these companies is AspireMedia; they are behind the success of many important companies in terms of SEO.
Reach out for a free consultation.

Everytale will help you create, promote and broadcast events of any size with a few clicks.
The process is very simple and intuitive. Try it now.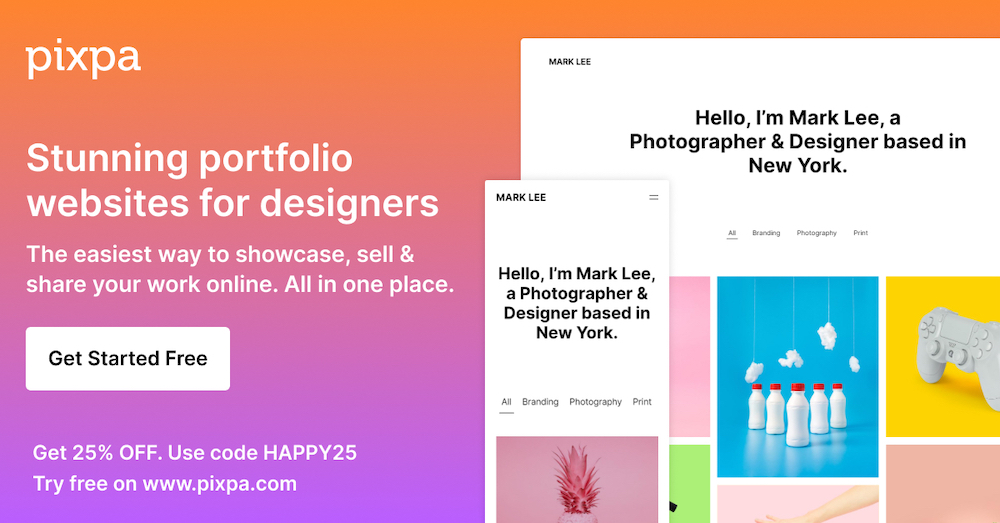 Do you need to create a stunning portfolio to showcase and sell your work?
Pixpa is a popular builder for this, being loaded with absolutely everything you need – templates, graphics, drag, and drop builder, and even more. Get started free.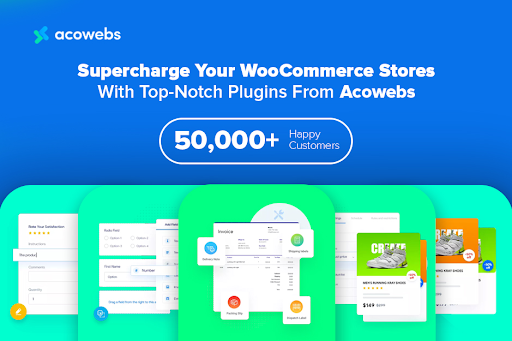 CAddonsrs should add addons to add-ons online purchases after adding a product to the checkout WooCommerce has developed a plugin for this function that helps customers make purchases more quickly and easily.
This feature is also helpful for customers who need assistance with adding products Because it can be difficult to find them on the website.
WooCommerce Custom Fields allows companies to create variations of products to be sold as a single product with some additional options. This is especially useful for clothing, as some customers may want a shirt in a specific size and color – while others may wish for the shirt in different sizes and colors.
WooCommerce product add-ons customers choose individual options for each variation or select all of them at once.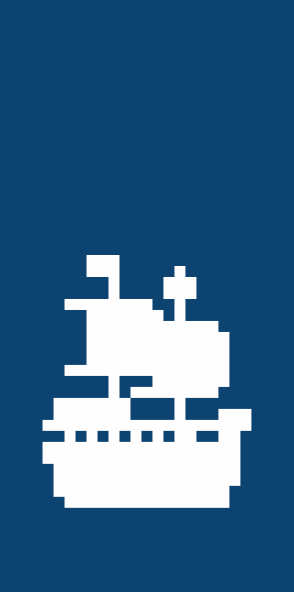 Cybersecurity is becoming extremely important these days.
How are you protecting yourself and your websites?
Cyberlands.io is specialized in offering cybersecurity solutions to startups and digital businesses.
Reach out for a free consultation.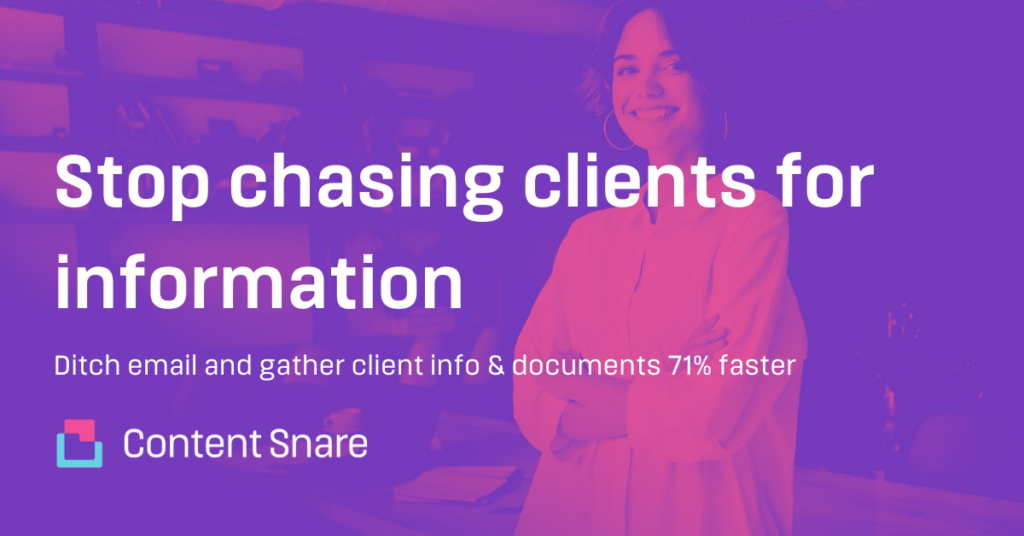 Content Snare is a business automation platform that will help you get content from your customers without your intervention.
Configure it once, and it is good to go. Sign up for the free trial.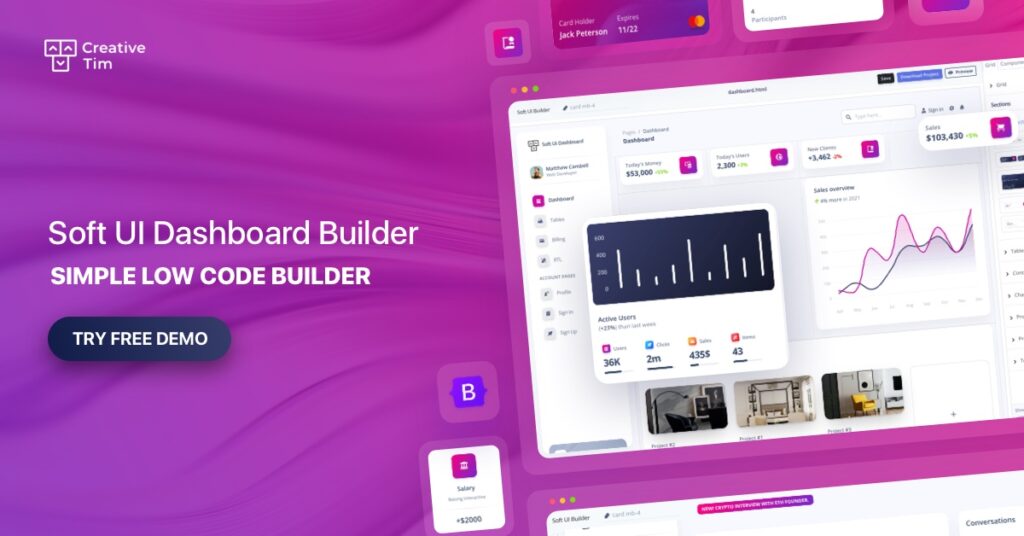 Do you want to create your own dashboard pages using the simplest yet most advanced Soft UI dashboard builder?
Select the blocks you want and drag them as you wish.
That is all; the process is very simple and intuitive.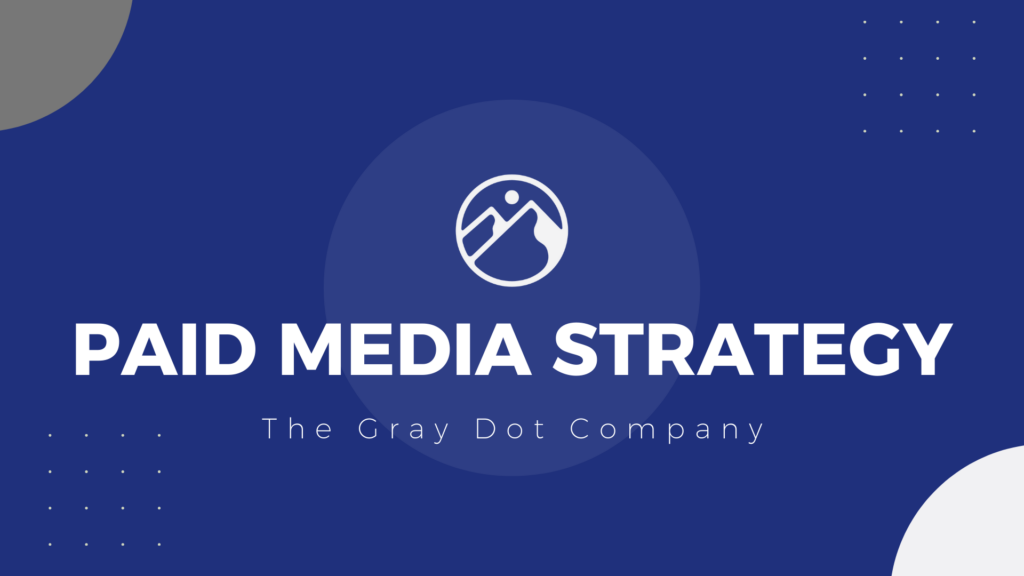 The Gray Dot Company specializes in providing Pay Per Click audits and consulting services.
Get a correct evaluation of your paid search campaigns and account performance, so you can decide what should be improved.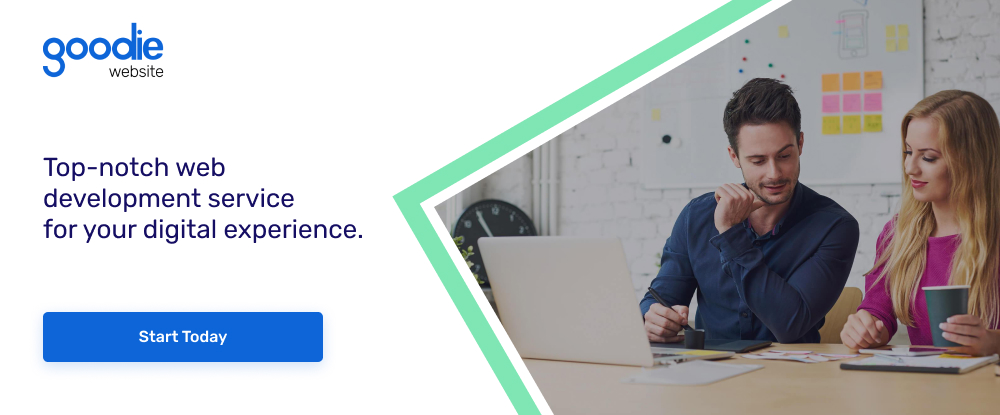 Goodie is a professional web development service used mostly by web designers who need a reliable partner for their needs – custom WordPress websites, 1-10 page websites, email templates, etc.
Reach out for a free consultation.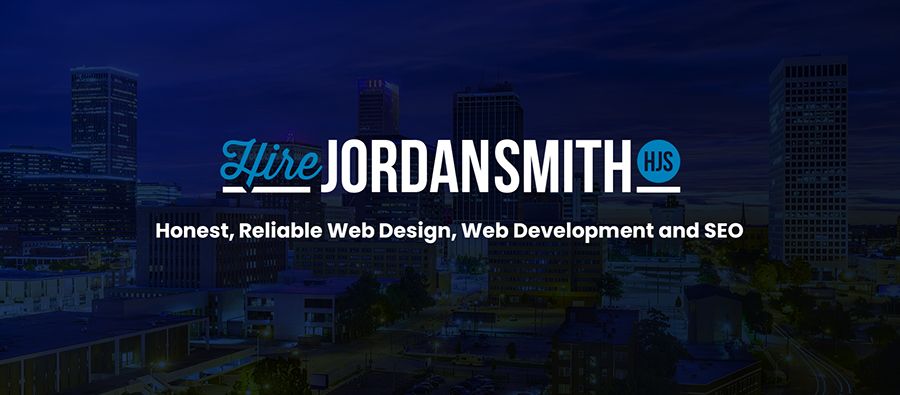 Are you looking to revamp your web presence with a professional website? Look no further Hire Jordan Smith is a Tulsa web design company with over 10 years of experience producing professional websites for businesses of all shapes and sizes all over the United States.
Are you an attorney or law firm looking to attract more clients? Or a blogger seeking to increase your online presence, or an eCommerce store looking to increase sales? Whatever industry you're in, Hire Jordan Smith can work with you to create a strategically designed website that will help you reach your digital goals.
Get a free quote from Hire Jordan Smith.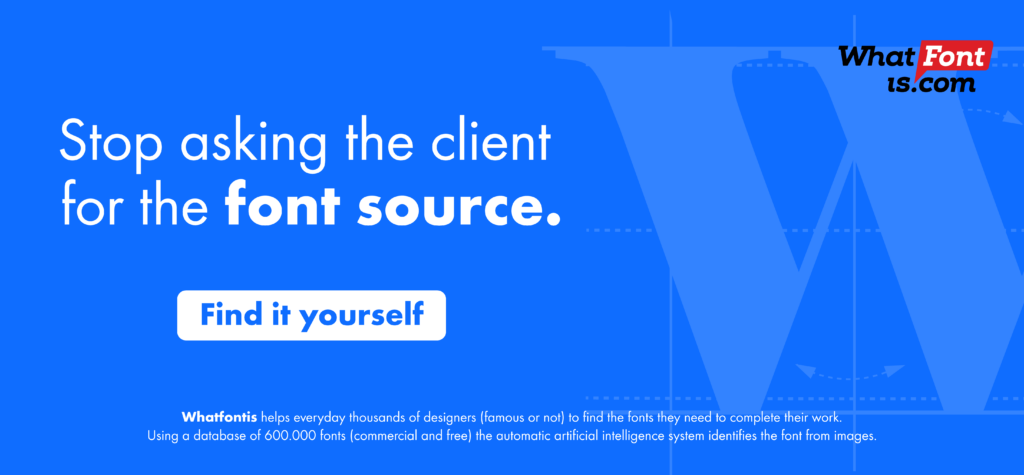 WhatFontIs will help you identify fonts from images for free in under 60 seconds.
The process is very simple and intuitive; the interface will guide you each moment.
Identify all the fonts you like with WhatFontIs.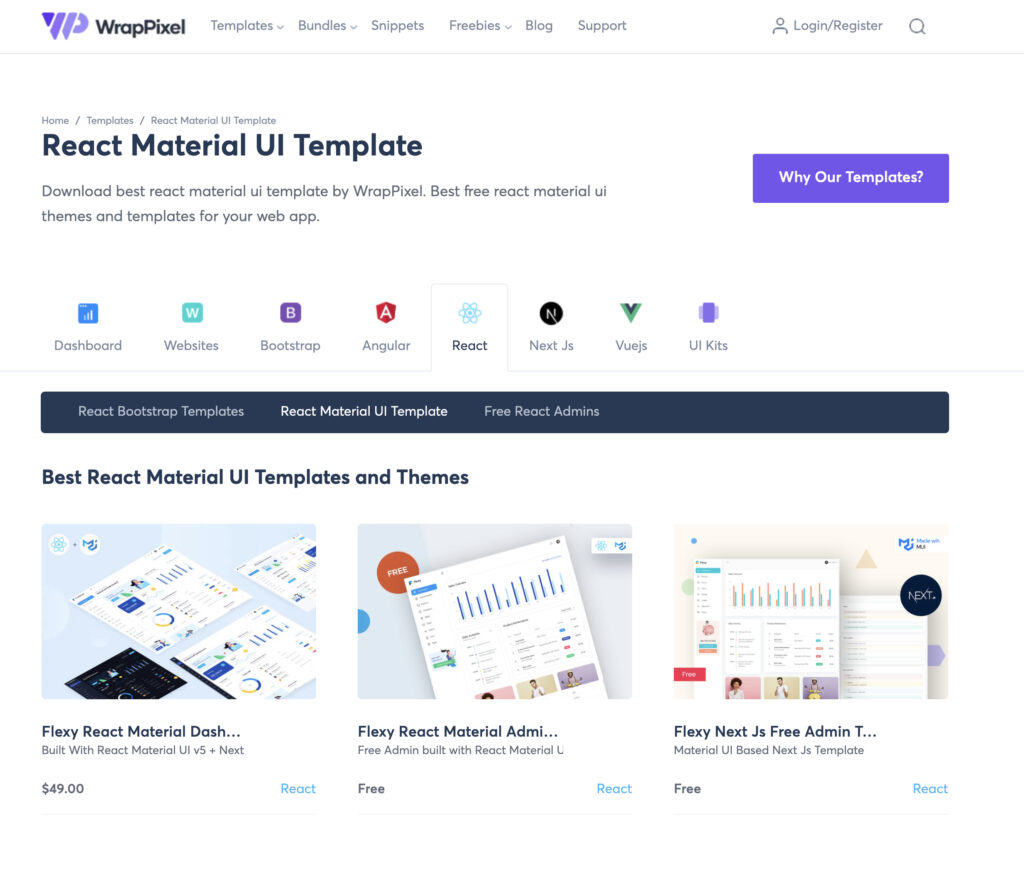 WrapPixel created some of the best React Material UI templates in the industry.
These templates are pixel-perfect and are very simple to customize. Take a look.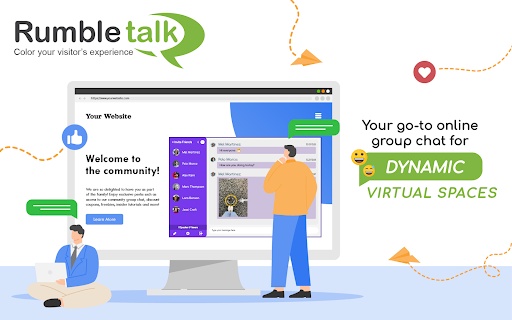 RumbleTalk will help you chat with your website visitors, generating more sales for your business.
The platform is very simple to implement, and it comes with a free forever plan. Try it.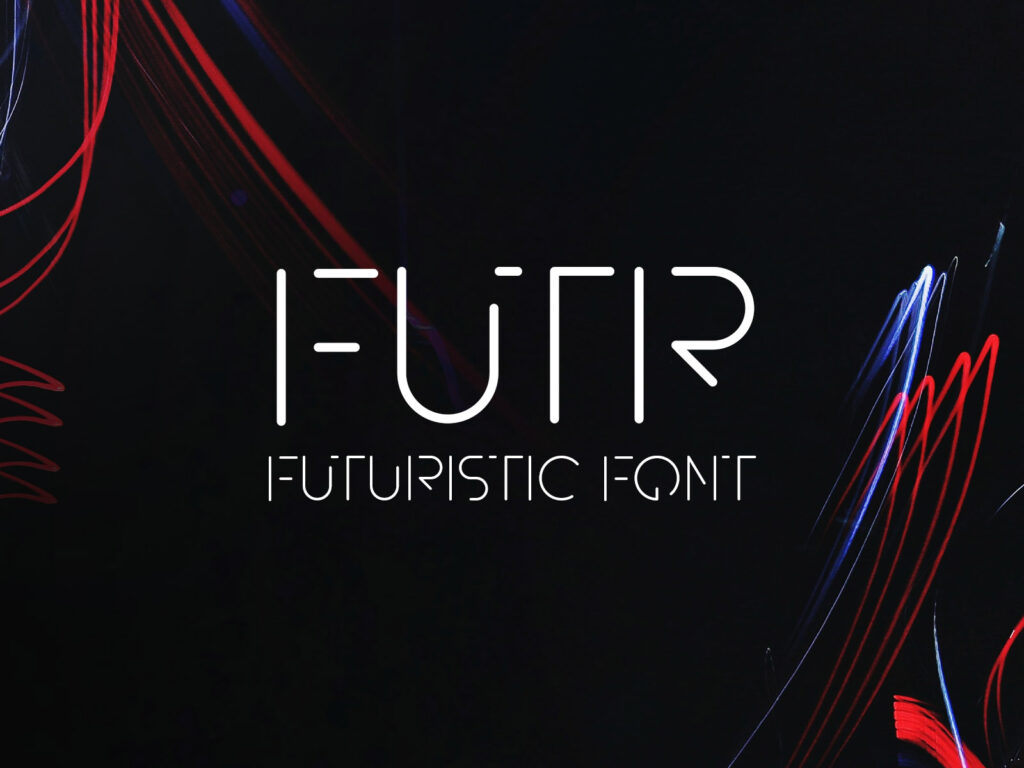 Futr is a regular unique futuristic font with geometric rounded corners and uppercase style. The font is perfect for science and technology-related themes. It can also be used for the logo, t-shirt design, banner, packaging designs, magazine, headings, display quotes, print, and more. The font includes numerals, punctuation marks, and special characters.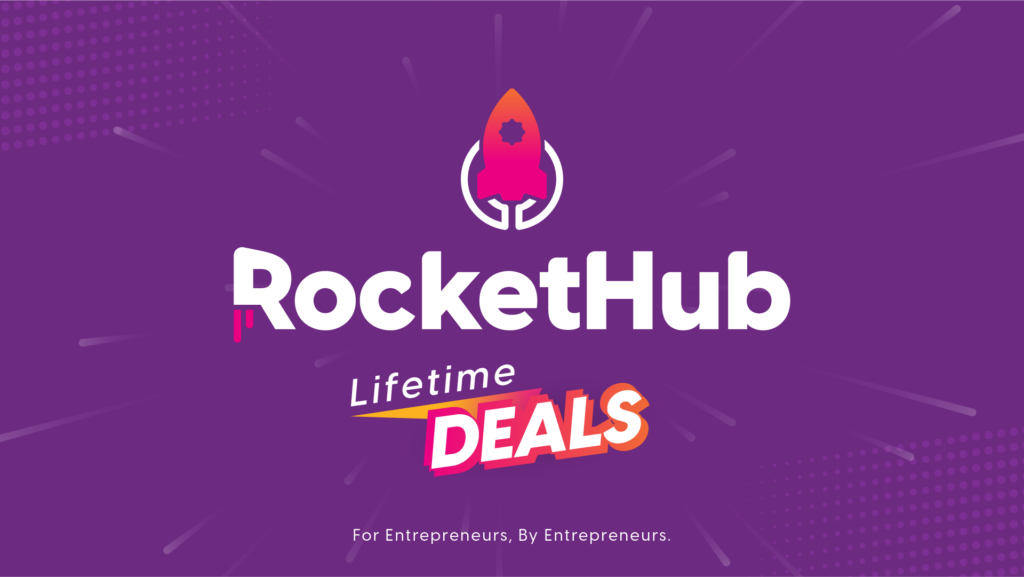 RocketHub is now trusted by hundreds of users and has helped SaaS owners, real estate agents, and coaches/consultants achieve their goals.
They support entrepreneurs by providing them with lifetime deals that can up their business game within a very short span of time. Their primary goal is to help entrepreneurs achieve long-term success.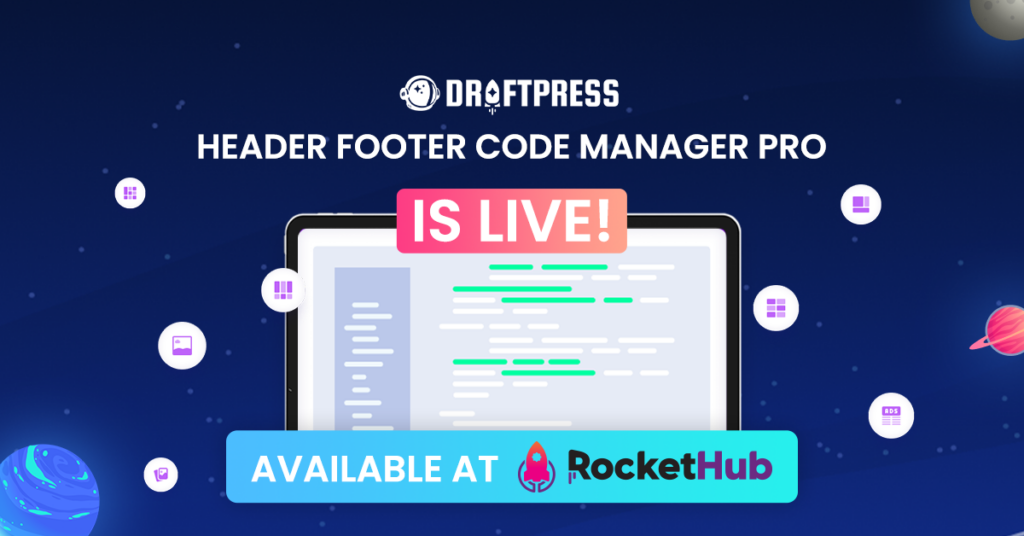 The DraftPress team of WordPress experts has created a simple plugin that lets you insert code like Google Analytics, custom CSS, Facebook Pixel, and more to your WordPress site header and footer.
Never edit your theme files!
The simple interface of the Header Footer Code Manager Pro plugin gives you one place where you can insert scripts rather than deal with dozens of different plugins.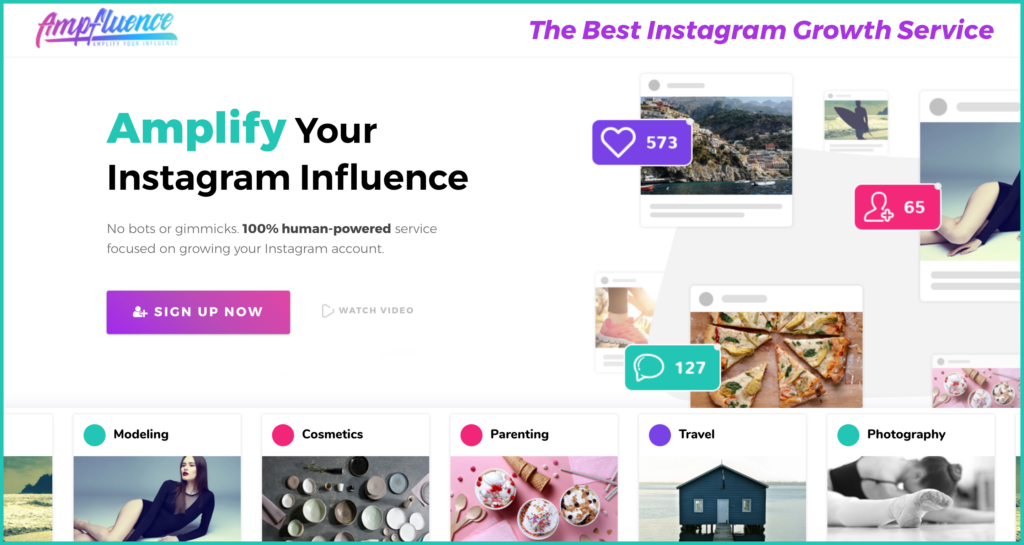 Ampfluence is the right choice for everyone struggling to increase their social media presence. Their primary goal is to help bloggers/influencers/small business owners grow their accounts without the help of bots or gimmicks.
At Ampfluence, they carefully engage with your target audience and increase your engagement rate by using the right type of content strategies.
Hoverex WordPress theme is designed to be used for cryptocurrency websites. It features a futuristic design, which will also fit financial and business websites. The theme is made with the Elementor page builder, which lets you edit any skin and ready-made page of the theme in the code-free mode.
By downloading the Howerex theme, you get more than one design. The theme is bundled with a collection of 24 demos suited for cryptocurrency, NFT, ICO, news portals, corporate news, and crypto blogs. The theme features a fully responsive layout that seamlessly adjusts to all screen sizes.
An impressive collection of WordPress plugins added to the Hoverex bundle, including WPBakery, Give Donation, Essential Grid, M Chart Plugin, Slider Revolution, and MailChimp for WordPress.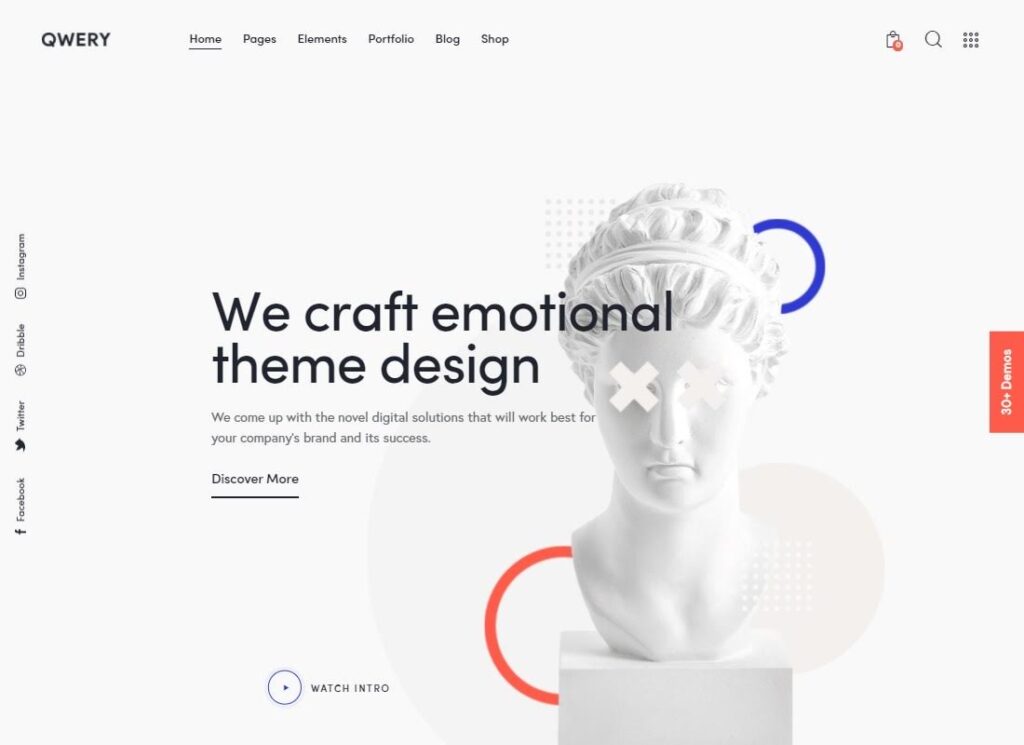 If you are looking for a ready-made WordPress theme that you can use for multiple personal and business projects, the Qwery theme should be the best choice for you. It's a multi-functional WordPress theme based on the Elementor page builder.
By downloading it, you get access to the collection of 70+ demos suited for such topics as business, corporate, beauty, hotel, spa, sports, barbershop, church, music, lawyer, architect, medical, roofing, flooring, etc. It works well for blogging and eCommerce purposes.
The theme features many useful eCommerce pages, layouts, and full compatibility with the WooCommerce plugin. It also includes an appointment booking plugin suited for a wide variety of businesses.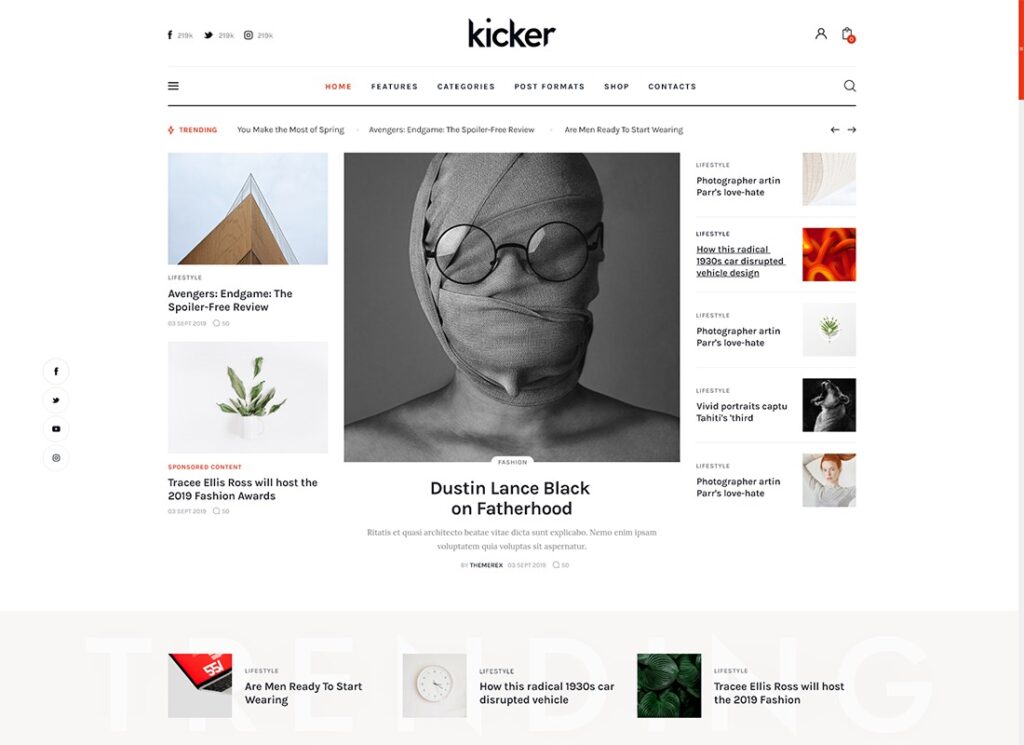 Use the Kicker WordPress theme to build a usable blog or media website enhanced with outstanding functionality. The fully editable layout of the theme is based on the Elementor page builder. It is also fully compatible with Gutenberg and provides you with seamless content creation functions. There is a bundle of demo skins featured in the theme's collection.
Choose any design and import it to your site with a click. The Kicker theme is an AMP-ready solution optimized for fast loading and seamless performance on all screen sizes. It's the ultimate web design solution for blogging purposes. It includes plenty of blog post styles and tools to keep your audience engaged.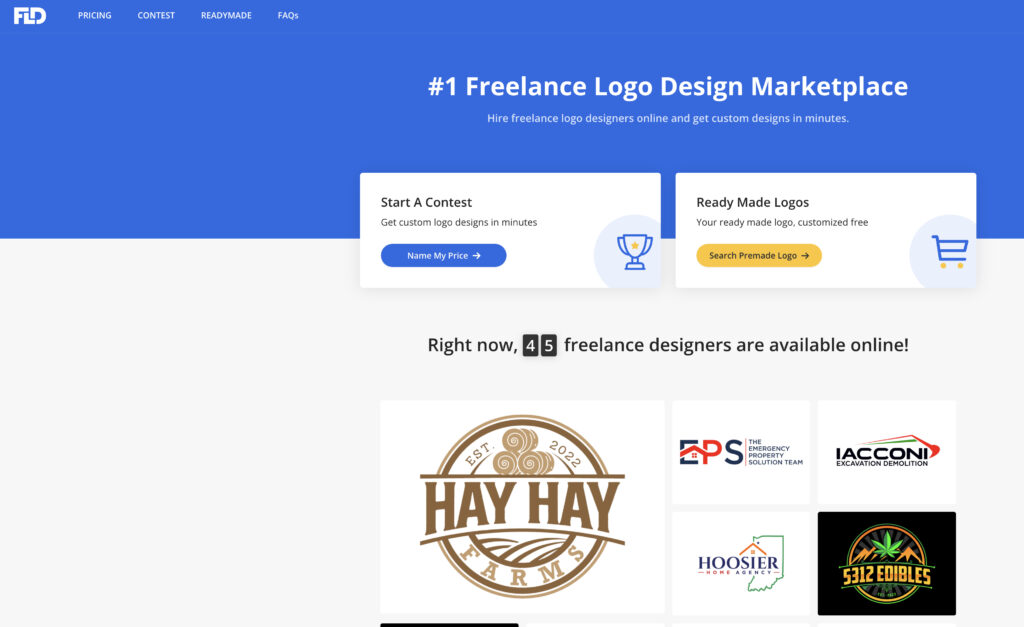 Freelance Logo Design helps you launch your very own logo design contest in which designers from all parts of the world compete to win the prize you set.
The results are extraordinary; you should totally try it.
Conclusions
These web tools and services will help you create any kind of online business you want, any type of website, or just take care of your existing one.
For example, Dr. Link Check will help you find broken links, Mobirise will help you create a stunning website in minutes, etc.
Please help us share the word about this useful article.