Unlike paid marketing techniques, securing fruitful results from search engine optimization requires immense patience, limitless testing and constantly keeping up with Google's ever-changing search algorithm updates. Marketers, new to the SEO realm, both unknowingly and willingly, tend to rely on unethical techniques for higher website rankings, boosted traffic and online notability. Little do they know that many techniques that were once common have been added to the 'black hat SEO' tag, as well?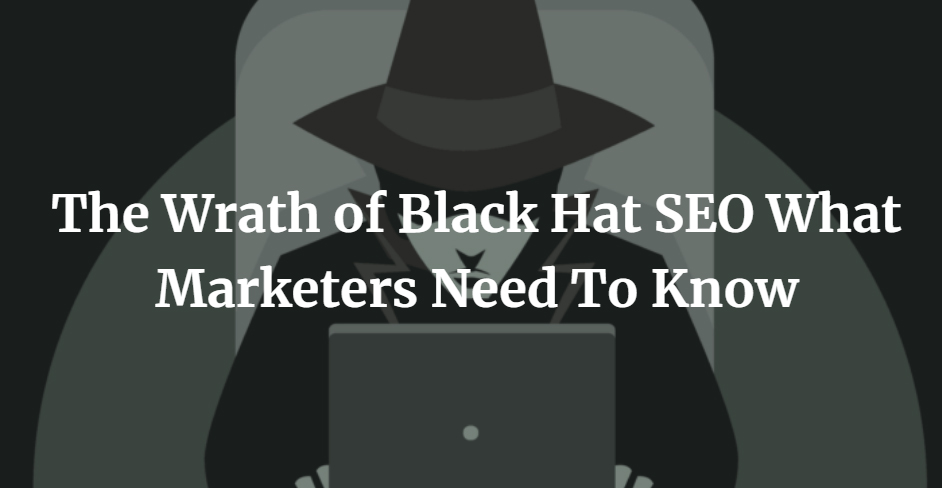 Google and other varied search engines have a strict set of SEO guidelines and they leave no room for marketers to indulge in shady and misleading practices. While many websites have fought hard for the noteworthy stature they have today, exploiting the guidelines just won't help make the cut when there are genuine tactics to resort to.
Here are all the reasons why black hat SEO practices are deemed as a plague for search engine optimization.
Stuffing in keywords
While the term itself is quite self-explanatory, budding marketers aren't aware of the cons attached with it. They believe the more keywords they stuff into content, the higher the SERPs and online visibility they are going to get. Rather, the opposite happens.
The Google Algorithm has changed significantly and new updates emerge every now and then. Marketers can no longer rely on excessive usage of a bunch of keywords. The search engine behemoth has now introduced the concept of keyword density. Therefore, SEO experts should be careful with keyword choices and not exceed the given limit or else content will lose its potential to rank high.
Supposedly, you are curating content for an ISP such as Spectrum Internet Service. Don't trust your gut for keyword accuracy, instead use tools such as SemRush or Ahrefs to extract a precise keyword range and incorporate the shortlisted keywords in a neutral content tone by not making it too unduly blatant.
Content replication
Gone are the days when search engines were still in their infancy and search algorithms weren't smart enough to detect content duplication. Renewing copied content with a few garnishes back and forth is one common practice of curating duplicate content. Copying similar content for multiple pages will only escalate your website spam levels and deter your notability online. In worst cases, Google can even blacklist your website and eventually block it.
Spinning content
Things start to get uglier when existing articles are spun to 'syndicate' content. A few website owners and marketers believe spinning content and adding bloating synonyms makes content unique. News flash! It doesn't. Jotting down good quality content itself is an effort. Without it, there won't be any impetus to drive high rankings and user traffic. The goal isn't to shift toward the easier route like a bragging hare, rather be the tortoise who's slow and steady in its endeavors.
Spammy comments
Forum posting used to be the crux of the biscuit for SEO, but black hat SEO has consumed it[RJ1] as well. Now authentic forum posting is only steered through Quora. But forum commenters shouldn't sneak in a website URL at random. Quora is thoroughly monitored and spammy or promotional links are deleted without notice.
An unprincipled alternative for quick traffic generation and website referrals is to visit high domain authority websites, spam comment on the blog posts and attach website links in hopes of getting more website redirections.
A marketer's salvation – White Hat SEO
Looking for shortcuts and resorting to unethical marketing means won't do temporary damage. If a website's repute across any search engine is tarnished, it requires twice the efforts to rebuild it from scratch. Always remember that trial and error is the catalyst to perpetual success. That's why it's crucial for marketers to know the ins and outs of the marketing techniques they go for.
---
[RJ1]You could have added an external link with a statistic here.