A few months ago we reviewed black website templates which you can download for free and here is another list of free website templates designed in black.
Black is a mysterious color. It is often used to identify death, evil and unknown. At the same time, the color black is thought to be elegant, powerful and stylish.
If to speak about websites and website templates, black is mostly used for background to make text and images stand out. You will see it as you scroll down and browse the free website templates featured below.
And what is your opinion about using black in web design? Do you consider black websites and black website templates to be dark and depressing, or do you like the contrast that other colors make with the black background?
Free Website Template #1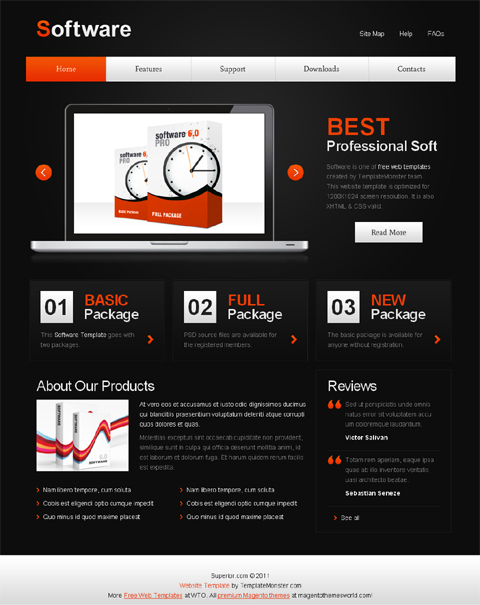 Free Website Template #2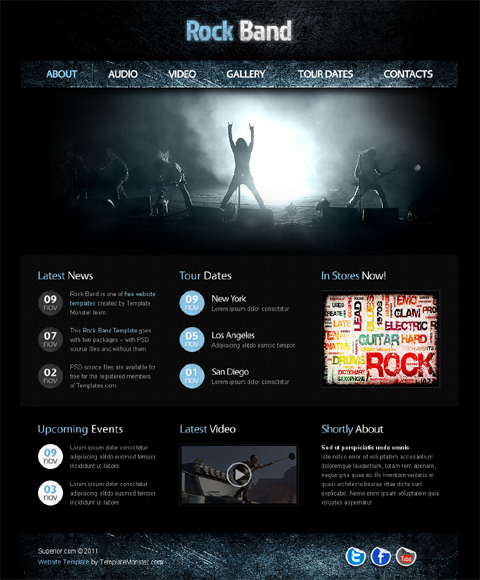 Free Website Template #3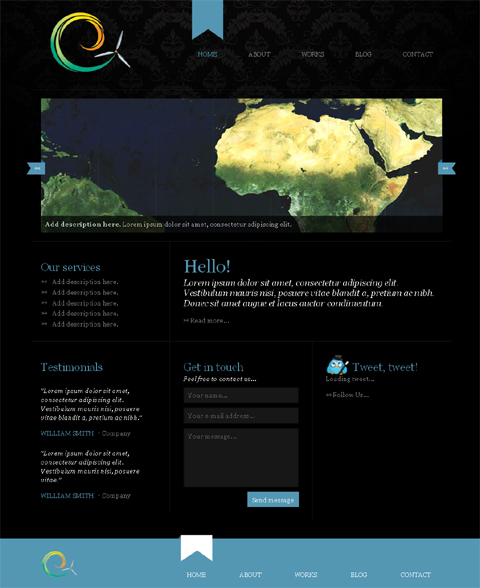 Free Website Template #4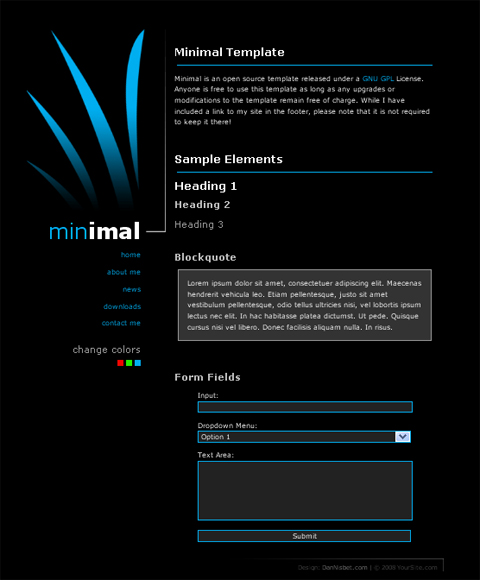 Free Website Template #5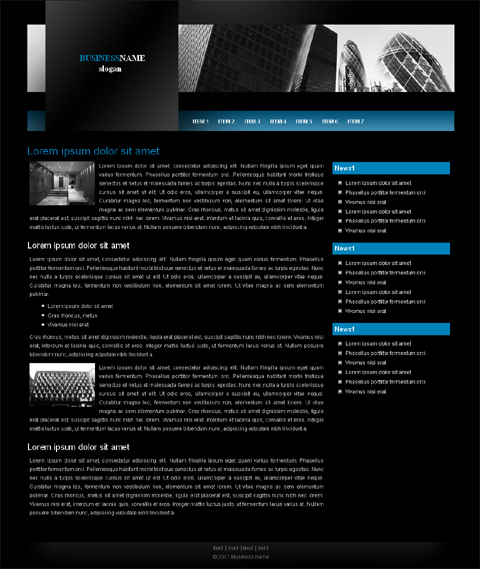 Free Website Template #6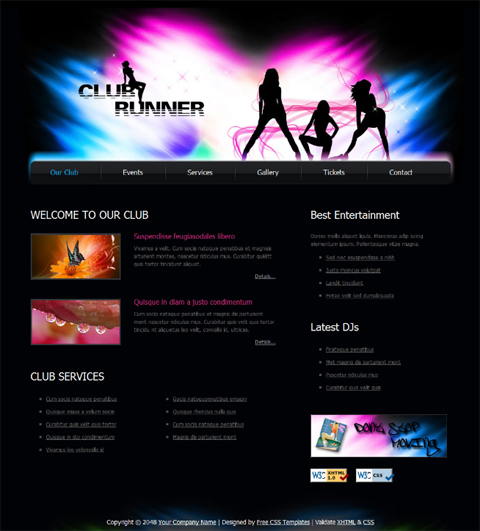 Free Website Template #7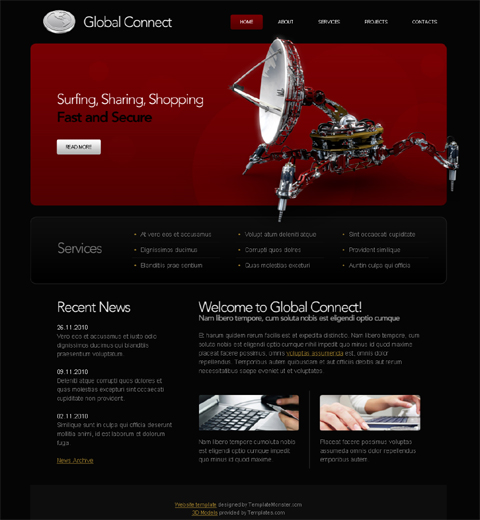 Free Website Template #8
Free Website Template #9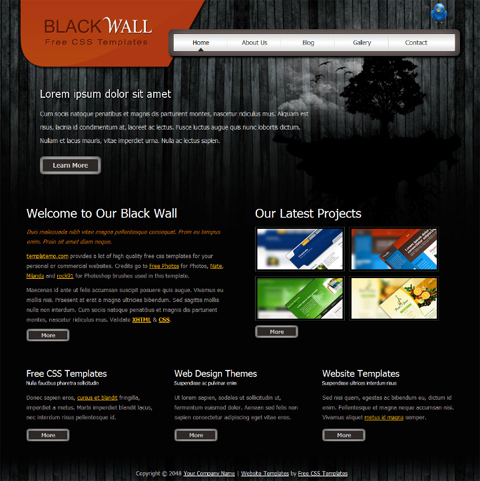 Free Website Template #10