While some people are dreaming about their vacations or even enjoy them already, those who're involved in travel business might be looking to update their sites and blogs. To make this task easier, we're featuring Free Web Templates that are to be used to create travel websites or redesign them.
Below you'll find 20 Travel Web Templates in total; each is available free of charge and accompanied by source files. It should be also mentioned that free templates come from different sources; therefore, this post should be taken as a complete collection of Free Travel Web Templates. Once we find more freebies like this, we'll share them with you as well.
We believe the following Free Web Templates will be perfect for individual travelers as well as travel-related service providers. Whether you need a design for an online travelogue, travel journal or any other travel website, you can find it here.
Free Web Template #1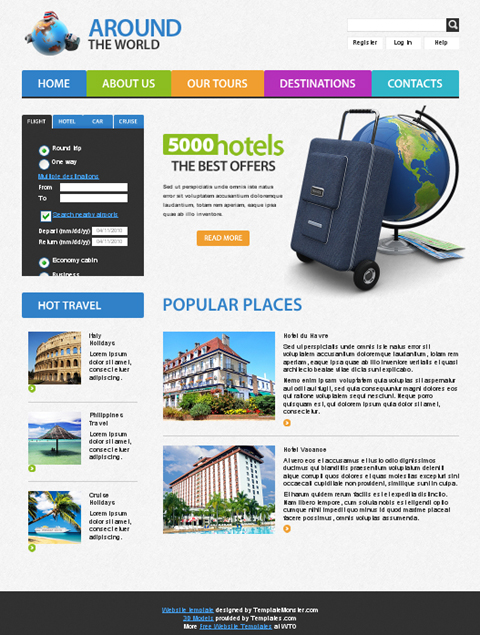 Free Web Template #2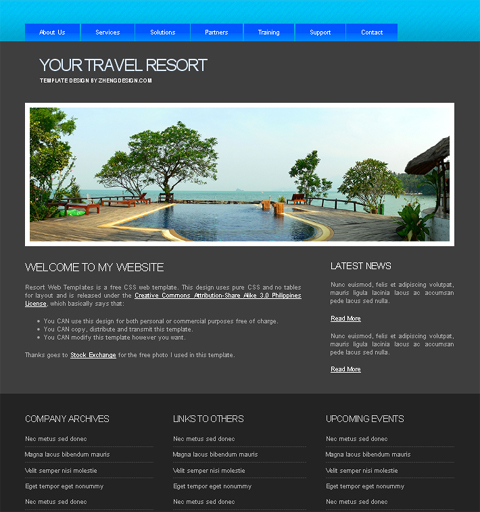 Free Web Template #3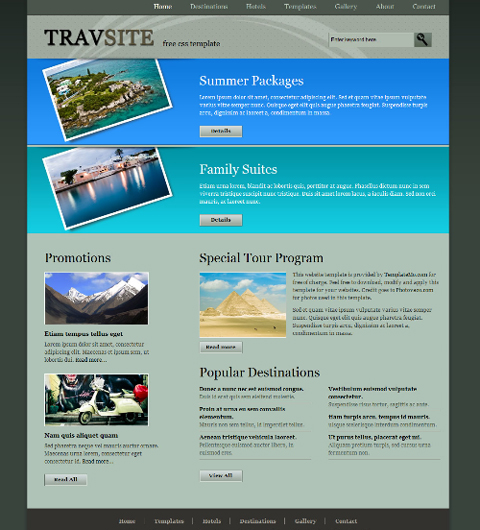 Free Web Template #4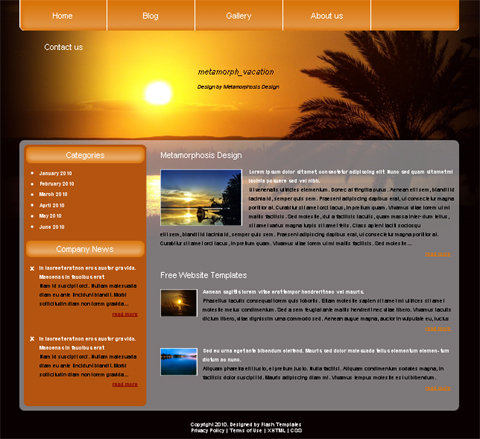 Free Web Template #5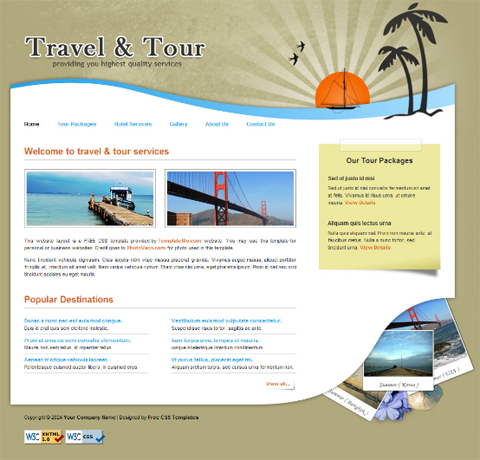 Free Web Template #6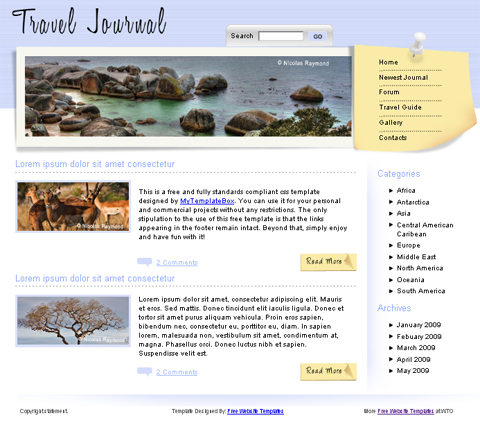 Free Web Template #7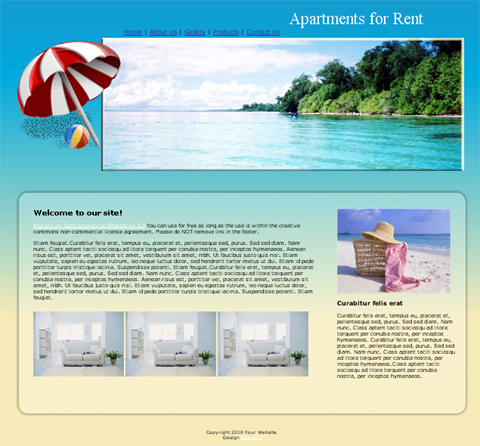 Free Web Template #8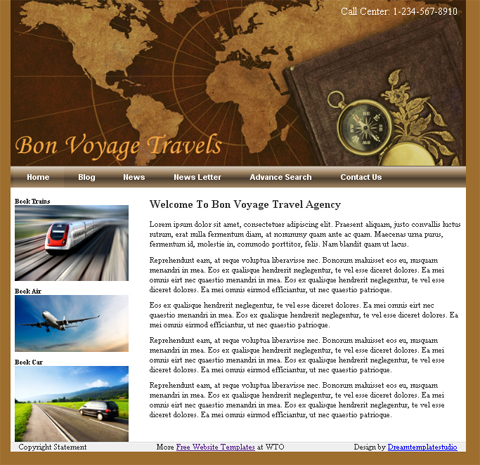 Free Web Template #9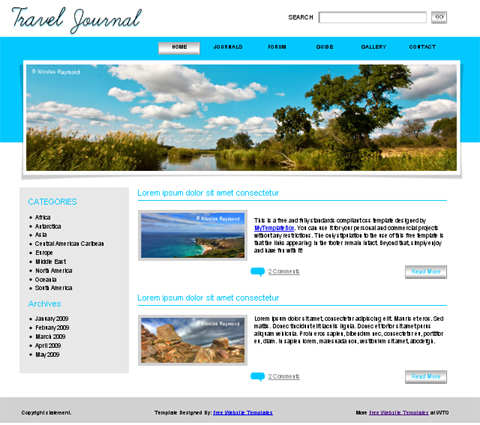 Free Web Template #10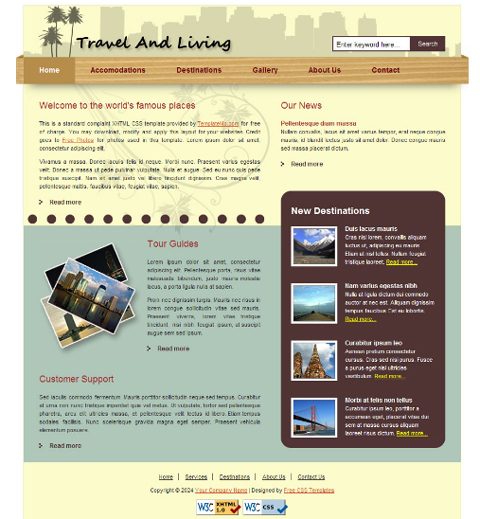 Free Web Template #11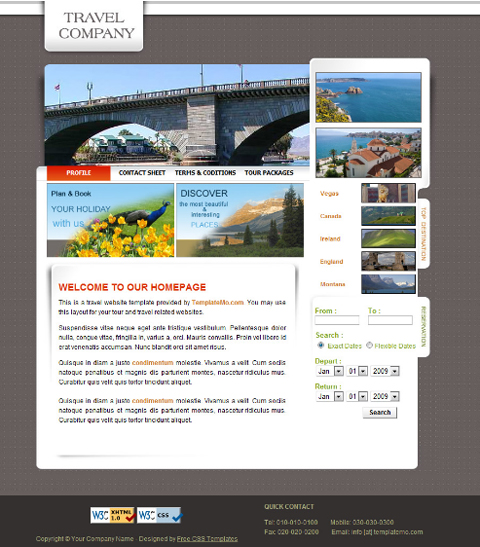 Free Web Template #12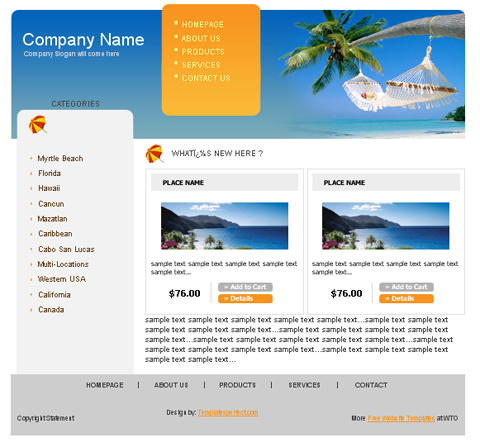 Free Web Template #13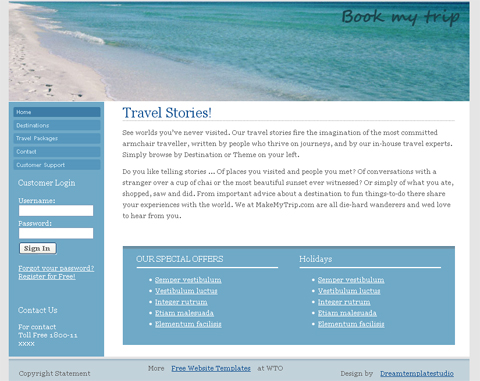 Free Web Template #14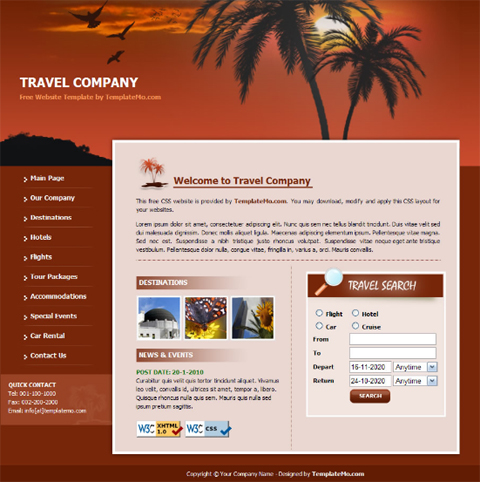 Free Web Template #15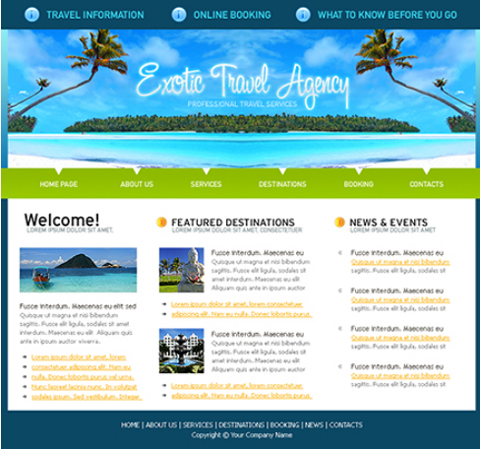 Free Web Template #16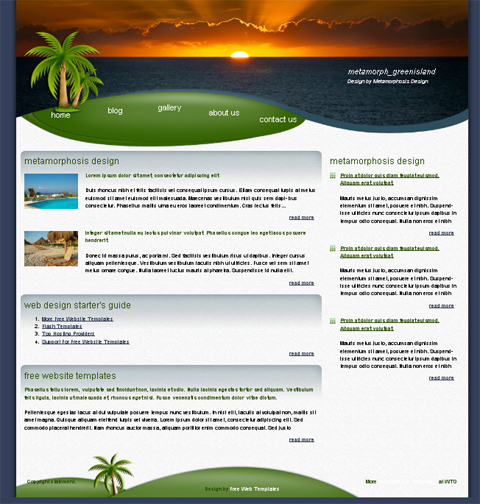 Free Web Template #17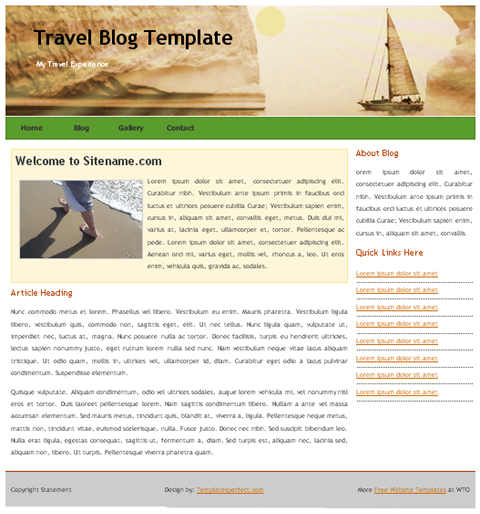 Free Web Template #18
Free Web Template #19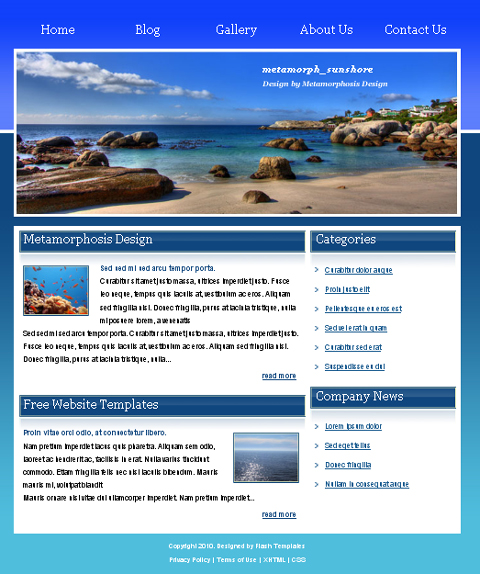 Free Web Template #20