If you like purple or violet or shades of these colors, then you will like web templates offered in this article. It's not only that these website templates are purple, but free as well. Now, before you choose which Free Web Template is the one for you; let's see what the color purple means. Perhaps, it'll help you understand why you like this color and why you need it for your website.
Purple is a combination of red and blue. It's known as the color of elegance, mystery, and wisdom. No other color expresses luxury and spirituality more than purple. The color purple is often used to symbolize creativity, imagination and sophistication. However, purple can sometimes have a negative meaning as well. Purple's negative connotations include: cruelty, arrogance, conceit, etc. At the same time, purple is associated with self assurance, extravagance and independence.
If you believe that a color like this will fit your website best, then you're on the right path. Here you'll find a lot of Free Web Templates: some of them are purple, others are violet, but all are worth a look.
Free Web Template #1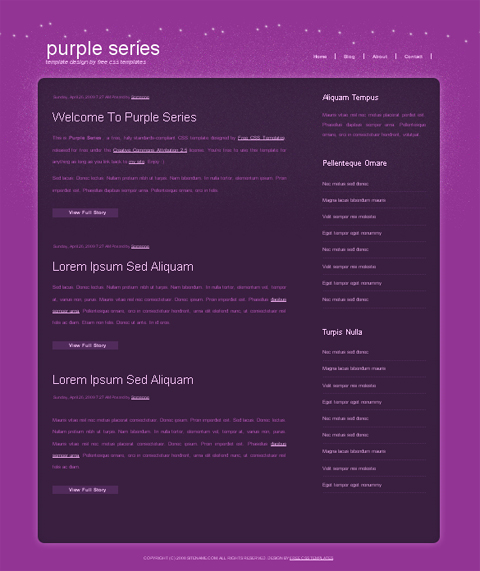 Free Web Template #2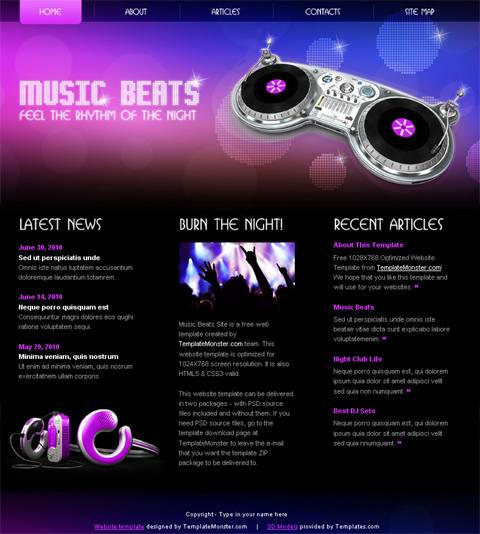 Free Web Template #3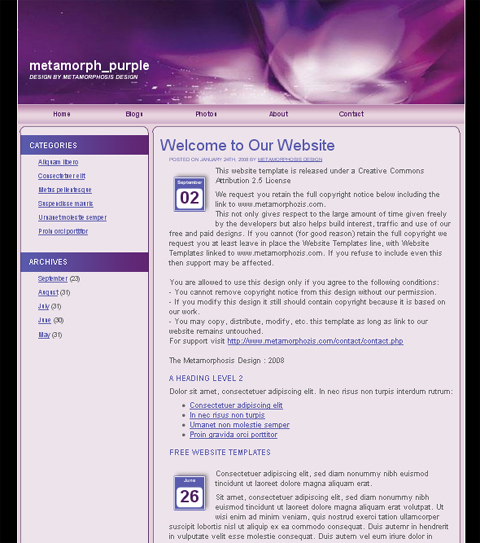 Free Web Template #4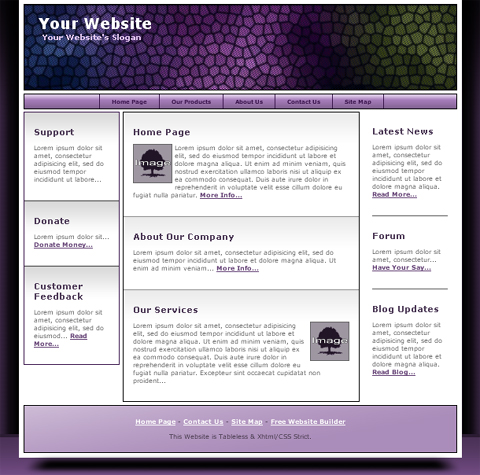 Free Web Template #5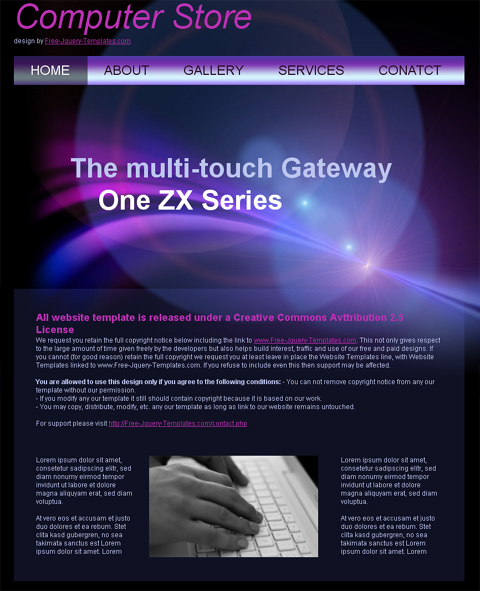 Free Web Template #6
Free Web Template #7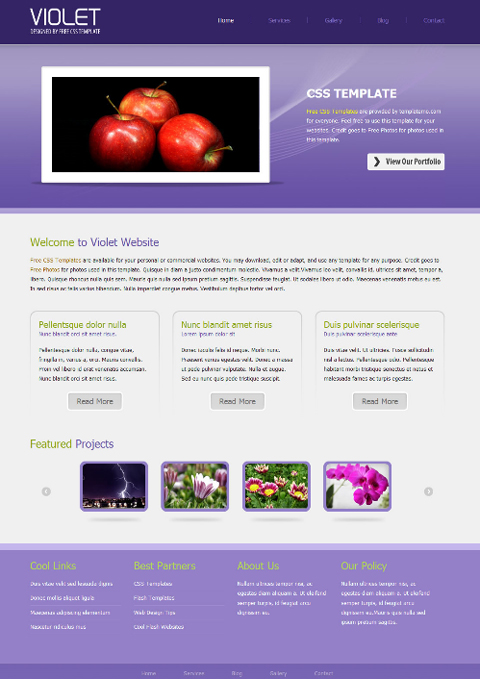 Free Web Template #8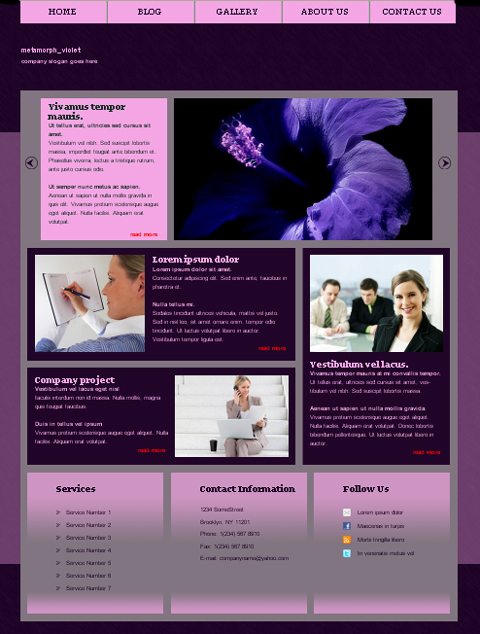 Free Web Template #9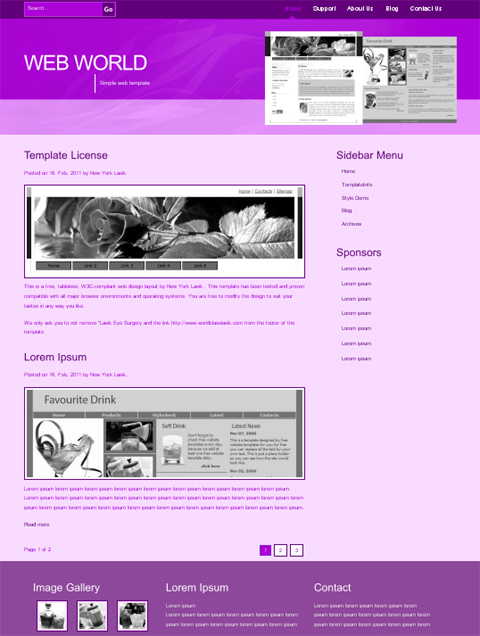 Free Web Template #10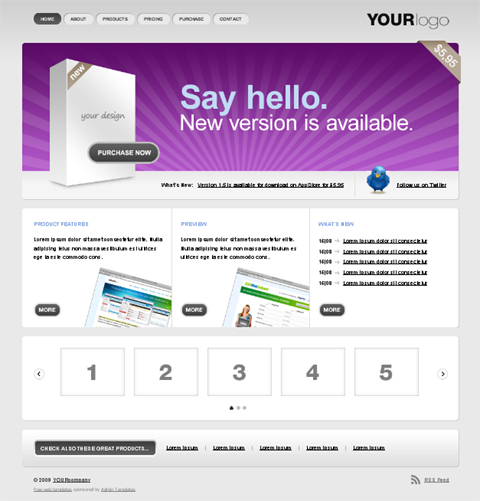 Free Web Template #11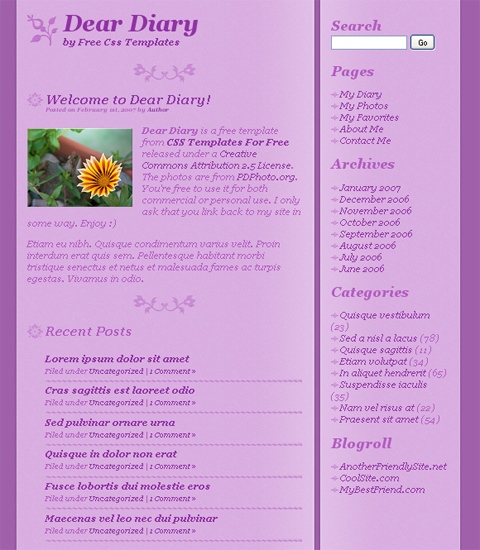 Free Web Template #12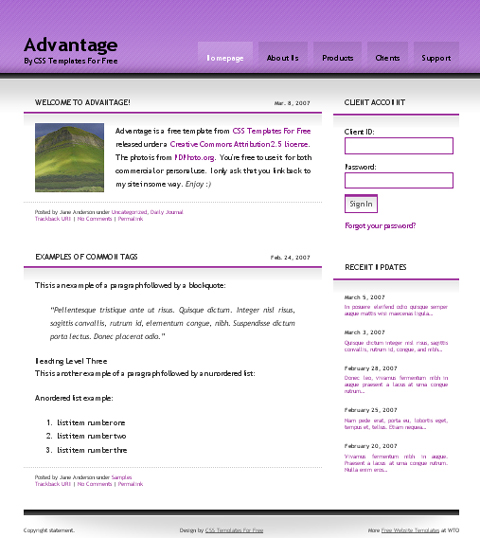 Free Web Template #13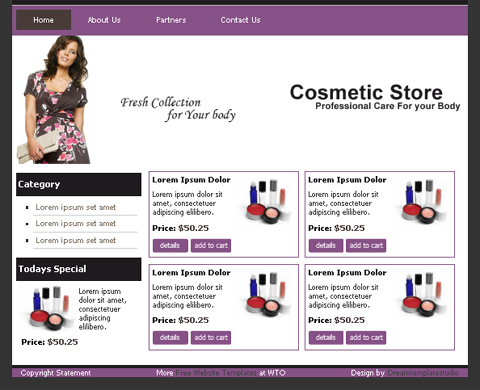 Free Web Template #14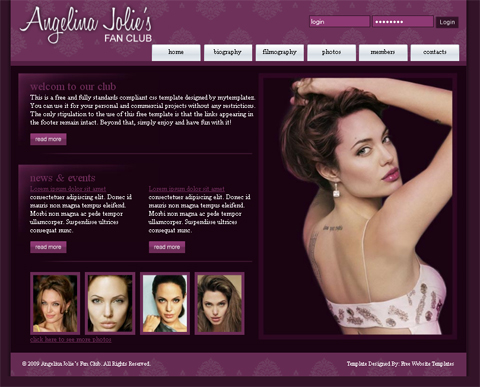 Free Web Template #15