Below we're offering a selection of free website templates that you can use to create charity websites and blogs. Usually charity organizations have limited budgets and that makes free web templates an option worth considering.
So, here are 10 web templates you can use free of charge to introduce your charity on the net. Even if you have poor knowledge of web design, you can download the template you like and hire a web designer to personalize it for you. If you're a web designer whose job is to set up charity websites, then you can take these templates as a way to save you time and efforts.
We thought you would like to have a wide choice of charity designs. With this in mind we'll be featuring free web templates from different companies and we hope some of them will come in handy.
Free Web Template #1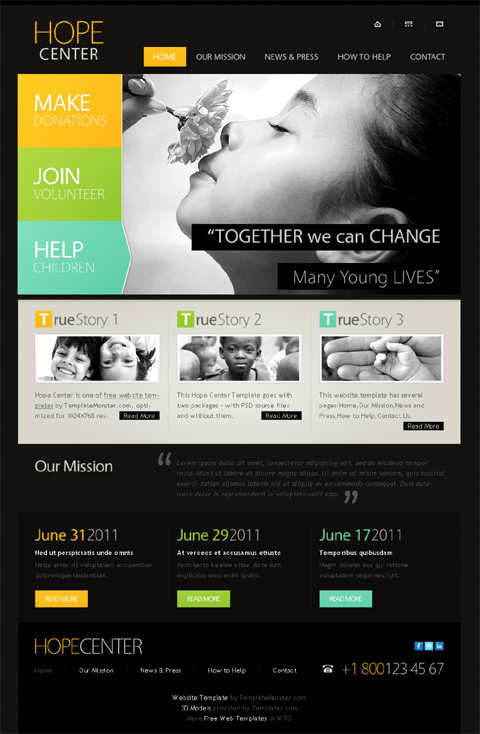 Free Web Template #2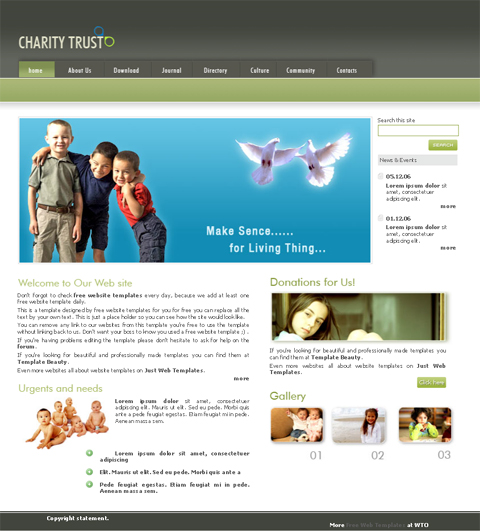 Free Web Template #3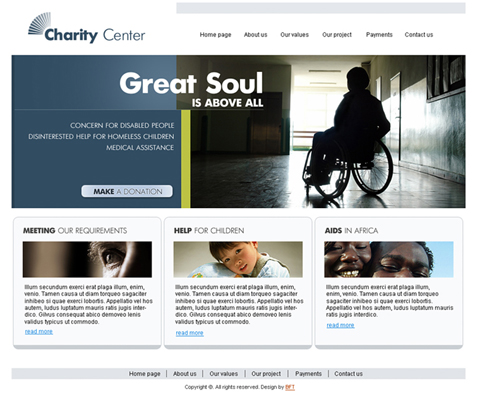 Free Web Template #4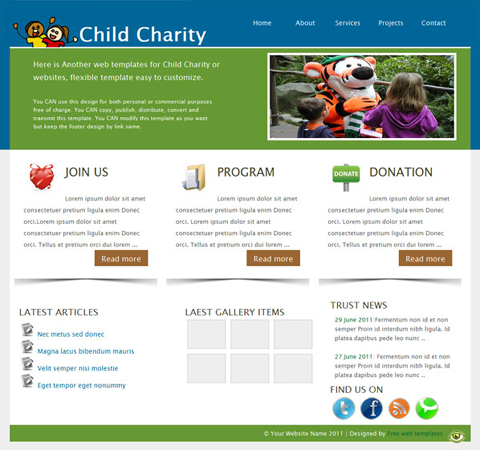 Free Web Template #5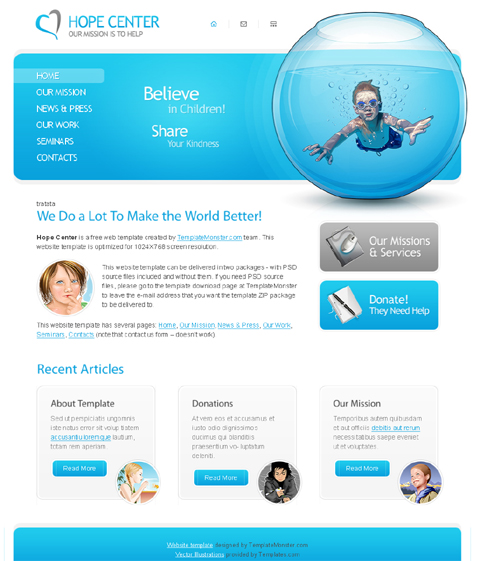 Free Web Template #6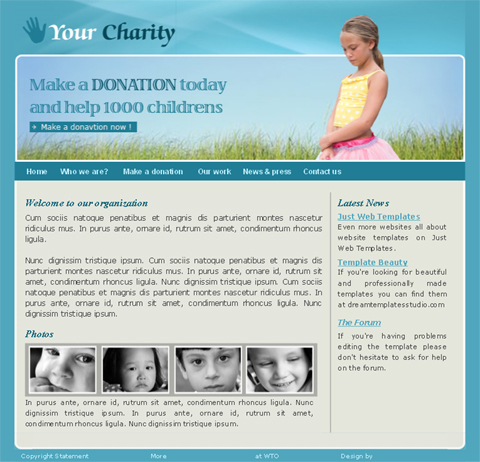 Free Web Template #7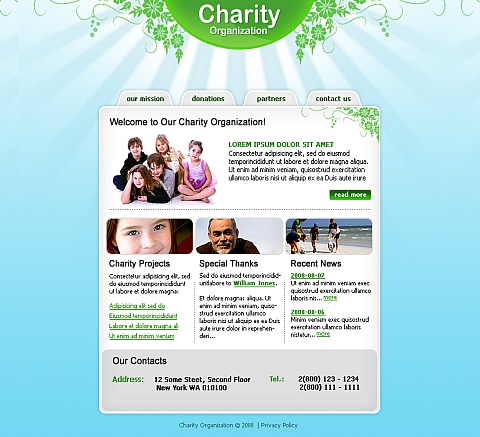 Free Web Template #8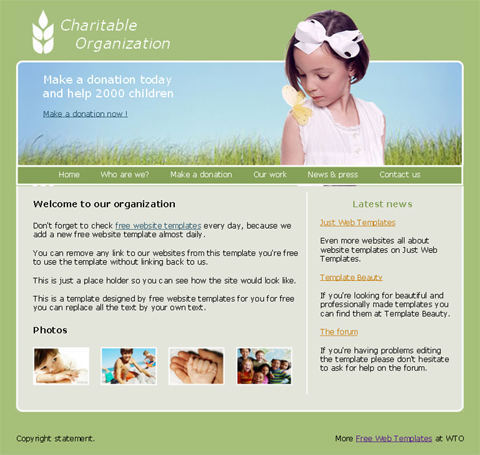 Free Web Template #9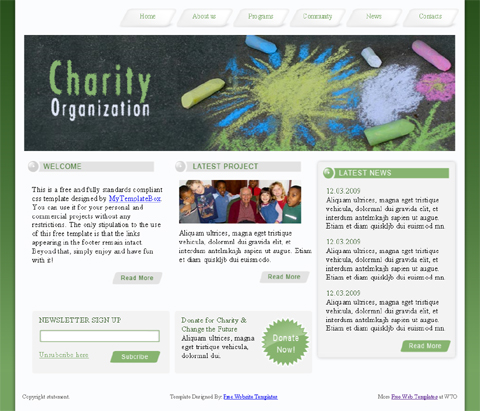 Free Web Template #10