This article is mainly for web designers, chefs, and everyone who enjoys cooking because it is a collection of free templates for recipe sites that enable users to create recipe blogs and cooking websites.
One of the reasons why this article is the best and fastest way to find free web templates for recipe sites is that it offers templates from many designers and each template is unique and has its own structure, features, and functionality. So, if you need a web page design for a recipe blog where you will share recipes, menus, meal ideas, and cooking tips, there is no better place to visit. By the way, no matter how big you want your future cooking site to be, you can always build it by using a free template.
Of course, the free recipe website templates are provided at no cost, but you should not remove the footer links. This way you will not only thank those designers who created the following templates but will inspire them to create more freebies in the future.
Free Cooking Website In WordPress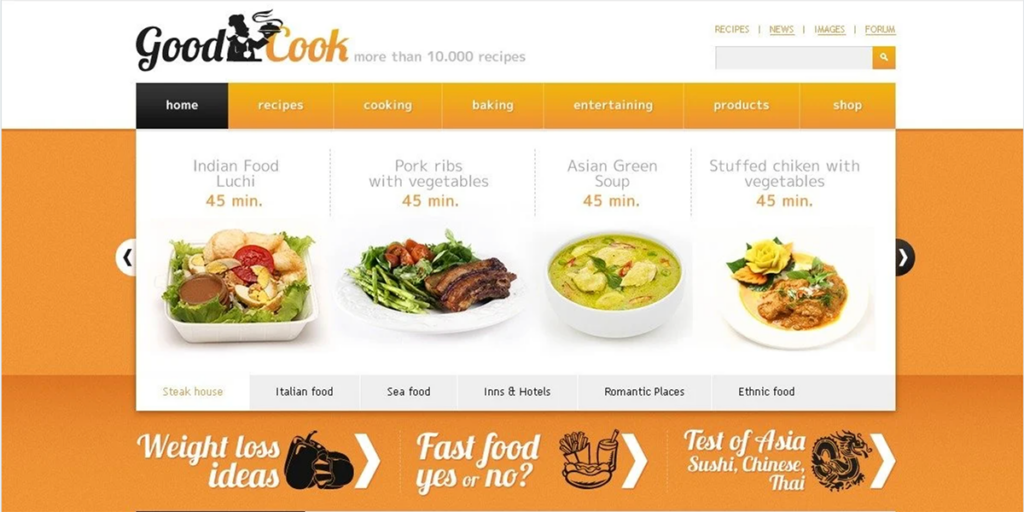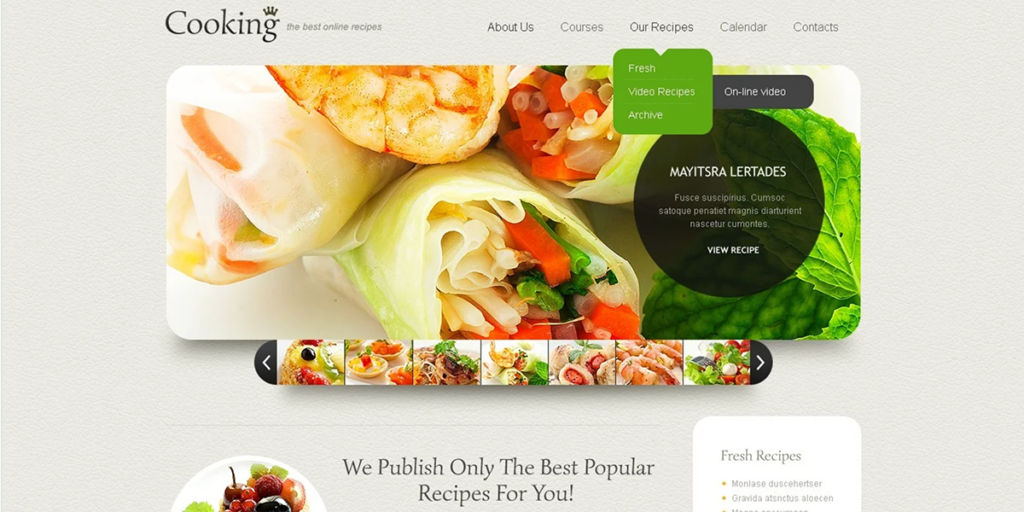 Free Cooking Website Theme For WordPress