Owners of newly established enterprises have to save on everything until they can generate a profit from their business. This set of free photo stock websites for startups will come in handy for everyone who is eager to provide their online platforms with eye-catching visuals.
As you know, good pictures are worth million words, that's why their utmost importance in attracting more customers isn't exaggerated. Visuals have a strong psychological impact inspiring people to take actions. If you post beautiful images of high quality on a regular basis, your audience will be motivated to give a try to your products.
Using free images can give you an opportunity to save your time in addition to financial resources. There'll be no necessity to hire professional photographers and models to hold expensive photo sessions. Instead, you will only need to register on a website and download a picture, which won't take you more than a few minutes.
Look through the best free photo stock websites and make use of those meeting requirements of your business. The visuals you find there will play a crucial role in your online marketing campaign that will encourage you to build strong presence on the web.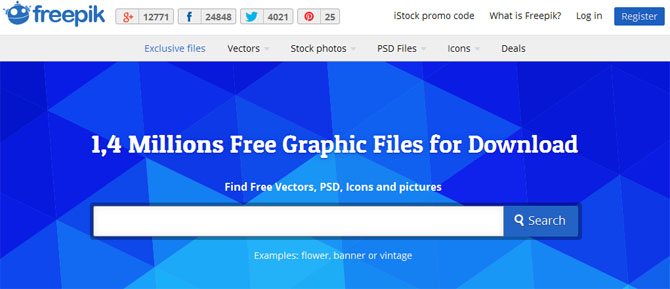 One of the leaders in the sphere of free graphic content is definitely Freepik, as it boasts many images in high quality and features daily updates. This resource will be the best place where you can find inspiration for your projects and enrich them with awesome visuals free of charge. Don't hesitate to give Freepik a try, and you will experience all of its benefits in no time.
* * *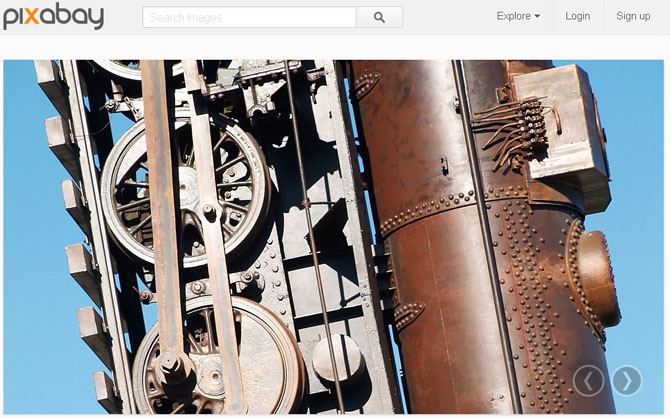 Pixabay established by Simon Steinberger and Hans Braxmeier is one of the best resources providing high-quality pictures free of copyright. Users are allowed to copy, change, distribute and use images for both personal and commercial purposes. As a bonus, they don't have to attribute their original source or author, which is highly appreciated by many startups.
* * *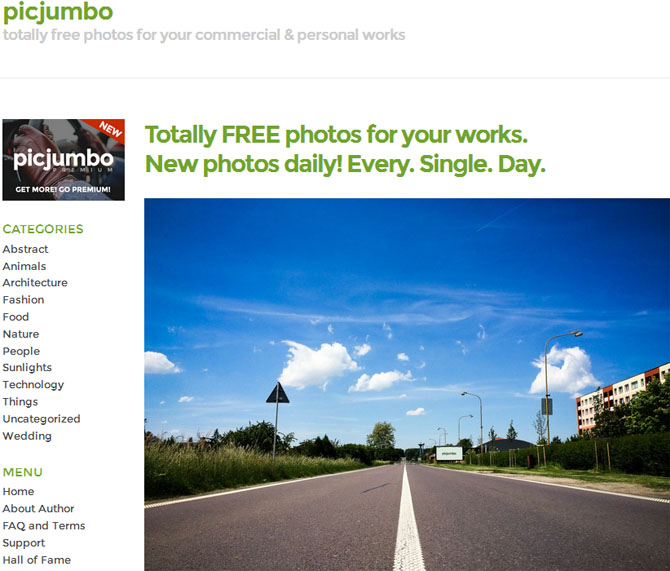 Picjumbo founded by Viktor Hanacek, a talented web designer, comprises a vast collection of free photographs in high resolution. They can be applied to various aspects of web design, particularly sliders, applications, backgrounds and even templates for sell. Although attribution is not a mandatory requirement, owner of this resource will be grateful to everyone who makes a reference to his authorship.
* * *
Gratisography is another website worthy of your attention due to its breathtaking photos available in high resolution. They are taken by Ryan McGuire, a gifted artist working at Bells Design. Free of any copyright restrictions, pictures can be used in personal and commercial projects. A photo base is updated on a weekly basis, which means you'll always find something new there.
* * *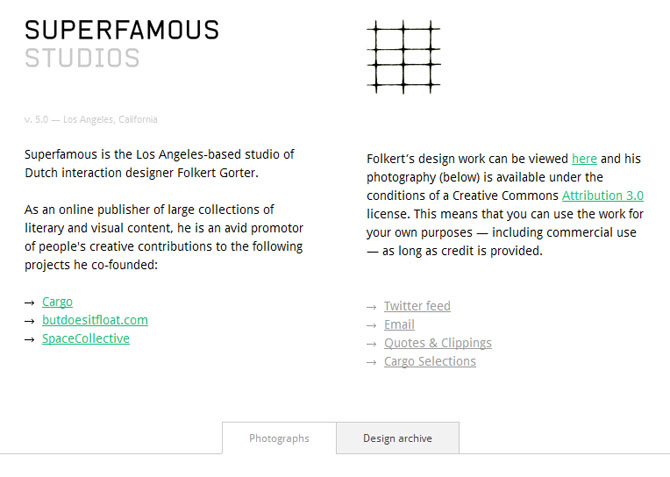 Superfamous created by a specialist in interaction design, Folkert Gorter, also belongs to those websites that will be appreciated by startups desiring to save on visuals. Pictures accessible on the platform are free for personal and commercial usage, but require that their users provide credit for them.
* * *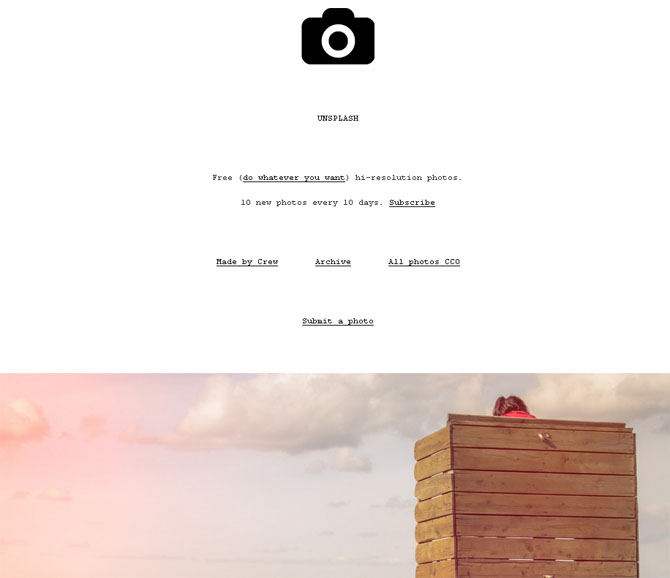 Unsplash that has a public domain license will also come in handy for owners of new companies. It provides 10 new images every 10 days and gives people freedom to do whatever they like.
* * *
If you are searching for a resource that ensures pictures of various subject areas at no charge, IM Free is definitely the right place for you. On this website, you can find high-resolution images dedicated to a wide range of spheres including business, occupations, technology, education, food & drinks, sports & fitness, fashion & beauty, arts & music, recreation, nature, and many others. Such an assortment will help you choose visuals that would emphasize the individuality of your business.
* * *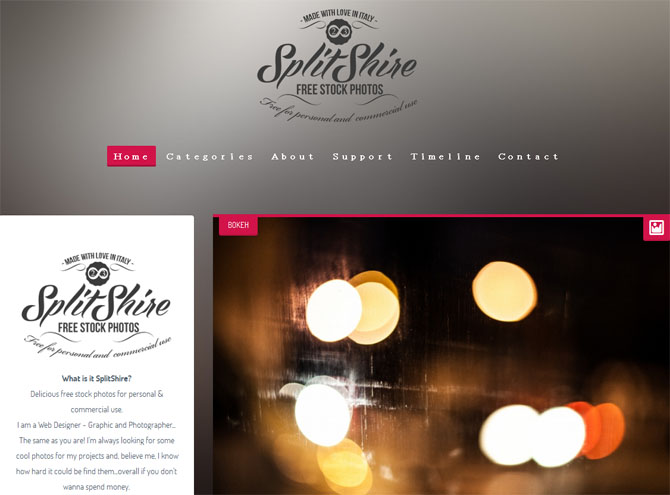 Another website giving an opportunity to use free stock photos for personal and commercial purposes is SplitShire. All the pictures it boasts are divided into categories for users to find necessary visuals quickly and effortlessly. A founder of the platform is a graphic designer and photographer from Italy, Daniel Nanescu. He asks individuals who want to take advantage of his artworks to attribute them to his name.
* * *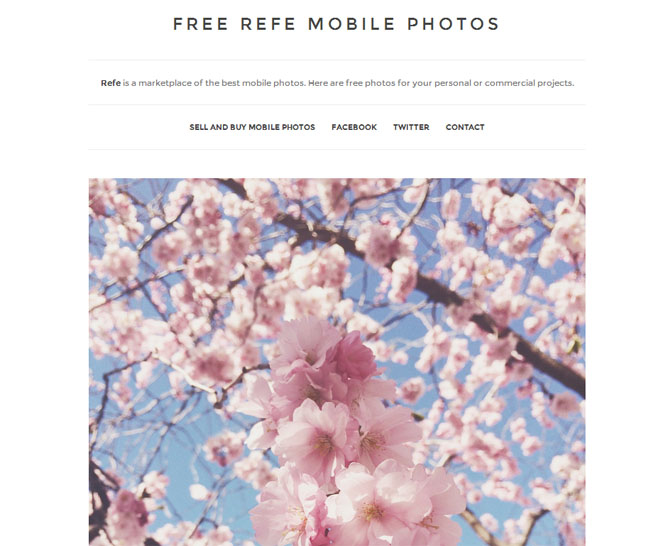 Free Refe Mobile Photos is also among resources of outstanding photos taken with camera phones. All of them are free for using in both personal and commercial projects.
* * *
Everyone who is looking for vintage pictures shouldn't pass by New Old Stock created by Cole Townsend. You can find a lot of classic photos free of any copyright restrictions there.
* * *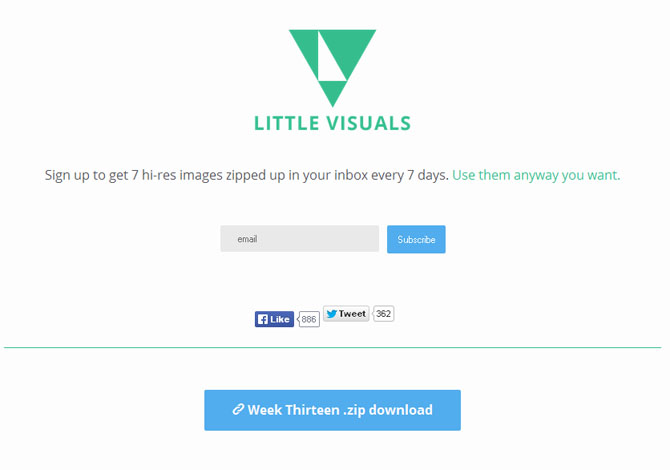 Little Visuals will also be a true godsend to owners of newly established enterprises due to a vast collection of high quality images licensed under public domain. People who register on this platform receive 7 photographs in their email boxes on a weekly basis.
* * *
There are numerous sites where you can find free pictures on the web, but many of them do not provide images in high resolution. If you've just established your enterprise, you must deliver quality to your audience, that's why second-rate visuals will not be appropriate for the design of your site. Use photos provided by the mentioned resources, and you will be able to make your online portal stand out against the background of similar resources.