Are you eager to add depth and beauty to the minimalistic look of your flat icons? The best way to do it is to make use of our long shadow icon sets available for free on the web. As this tactic has been widely used by professional photographers to accentuate shapes and whip up various emotions of viewers, no wonder it has reached the virtual world eventually.
The long shadow design of icons and logos is characterized by the following peculiarities: shadows produced by objects extend at an angle of 45 degrees creating a gradient color. This maneuver generates a perfect contrast between the 2D effect of a flat icon and the 3D one of a long shadow giving intensity to the whole picture. It is still unclear whether this trend will be here to stay or vanish in a while, but it has held a high-level position in the community of web designers so far.
In this post, we provide the best long shadow icon sets that can be downloaded for free and used for both commercial and personal purposes. Look through our collection of icons with the mentioned effect and choose the offerings that can satisfy your needs as much as possible.
* * *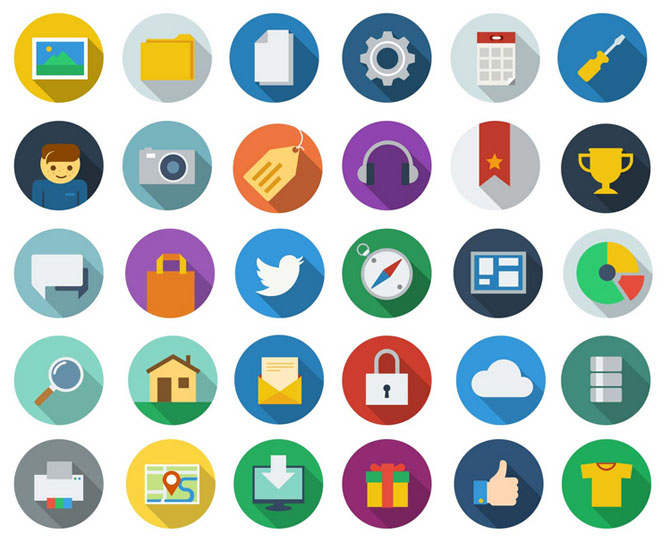 The set published above is regarded as one of the best options meant to accentuate the flat design of your project. It comprises a wide range of icons to any taste, from a home icon producing a welcoming effect to the document one reinforcing the message you want to transmit to your audience. As these objects are designed with the help of Photoshop vector shapes, you will have an opportunity to change their original size preserving their quality.
* * *
If you want to add a cheerful air to your website, this set of long shadow icons is definitely what you need. They can be used in different spheres such as support services, analytics, mobile marketing, and many others. Their contemporary palette combined with the long shadow technique will make your site look in a sophisticated manner.
* * *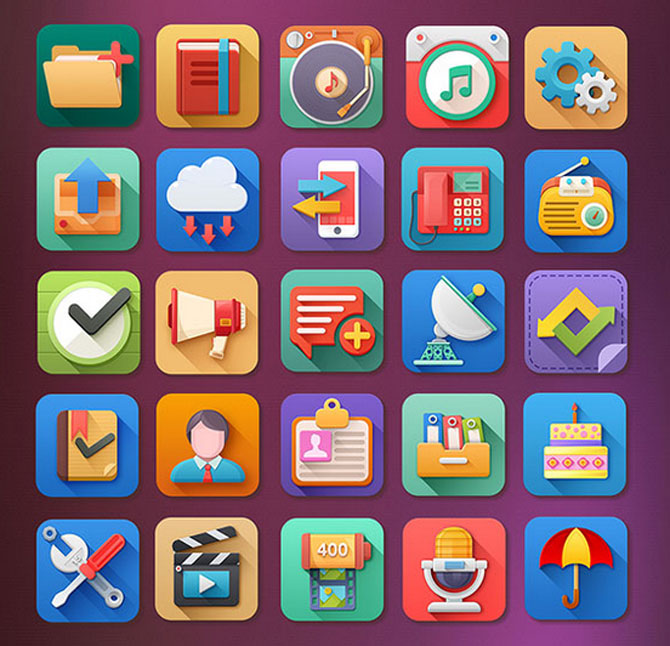 The next set is a perfect option for kids' websites due to its playful palette created by a blend of deep shadows and colors that are bright and desaturated at the same time. The long shadow technique helps to intensify the 3D quality of flat icons depicting various objects, from an out-of-date gramophone to a modern satellite dish.
* * *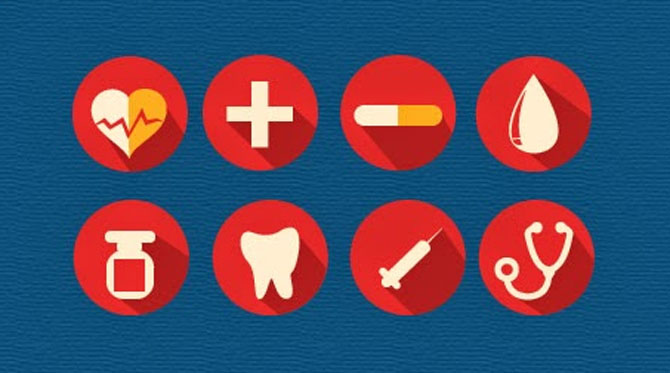 Do you need long shadow icons for a medical-themed website? In this case, you have come across a proper place, as we provide a great set of objects related to hospitals. There are images of heart beat, emergency, stethoscope, syringe, dentist and some others in this collection accessible for free.
* * *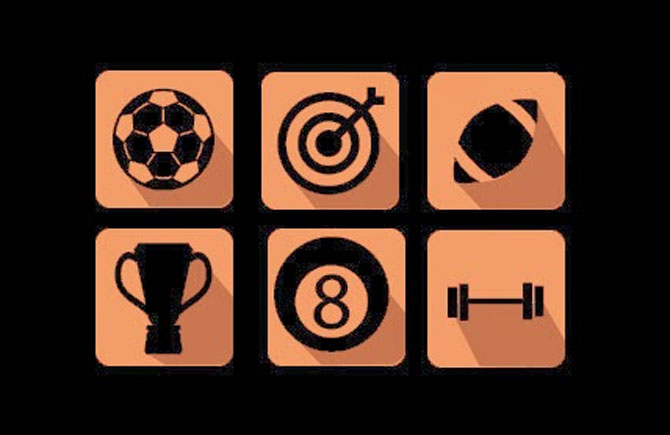 People searching for sports icons with the long shadow technique will not remain indifferent about this set of freebies. Here, they can find the most popular symbols in the mentioned sphere, e.g. football / soccer balls and FIFA cup. If you need to edit these icons, Adobe Illustrator will help you in this task.
* * *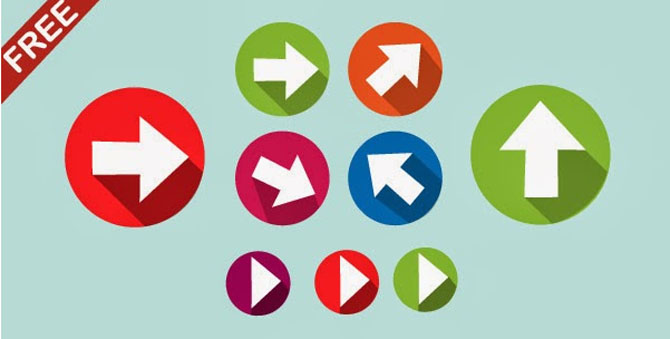 Would you like to have an arrow with the long shadow effect? If the answer is 'yes,' you can't go by this set of icons, as they will make it possible for you to deepen the visual side of any project and add a note of elegance to it.
* * *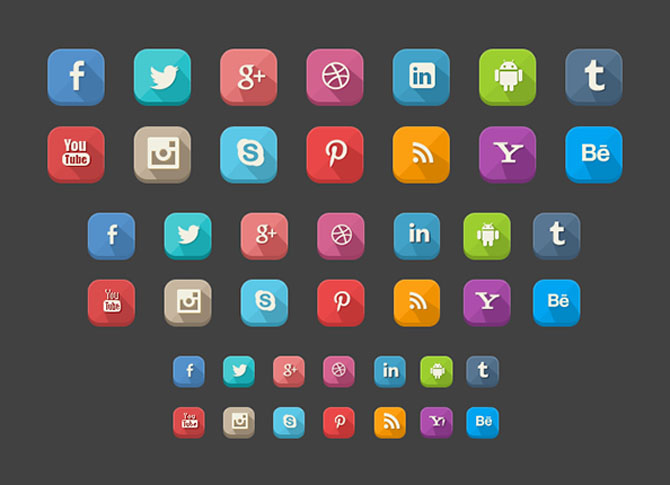 Today, the majority of websites boast social networking buttons to let their audience share all the updates in their profiles. If you want to follow this tendency and drive extra traffic to your site, don't hesitate to use these long shadow icons for Facebook, Twitter, Google+ and other popular social networks.
* * *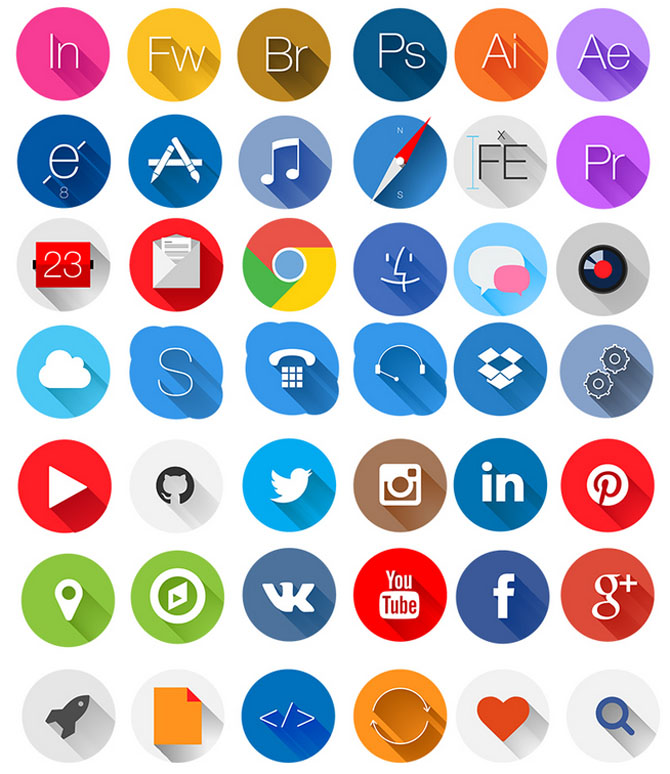 Here's another set of long shadow icons that can be used with various purposes in mind. Depicting products of Adobe, Apple, Google, and social media, these objects are ideal for both building a website and introducing new elements into the Mac OS X style.
* * *
Our set of long shadow icons can satisfy even the most demanding individuals. In this post, we provide objects of various shapes you can think of, particularly circles, squares, rhombs, pentagons, and hexagons.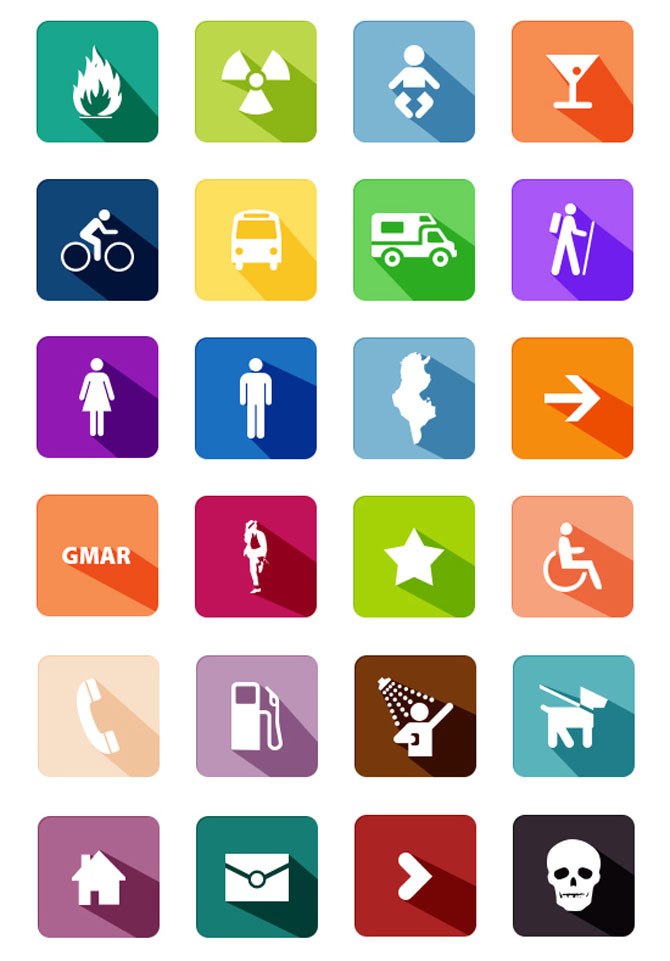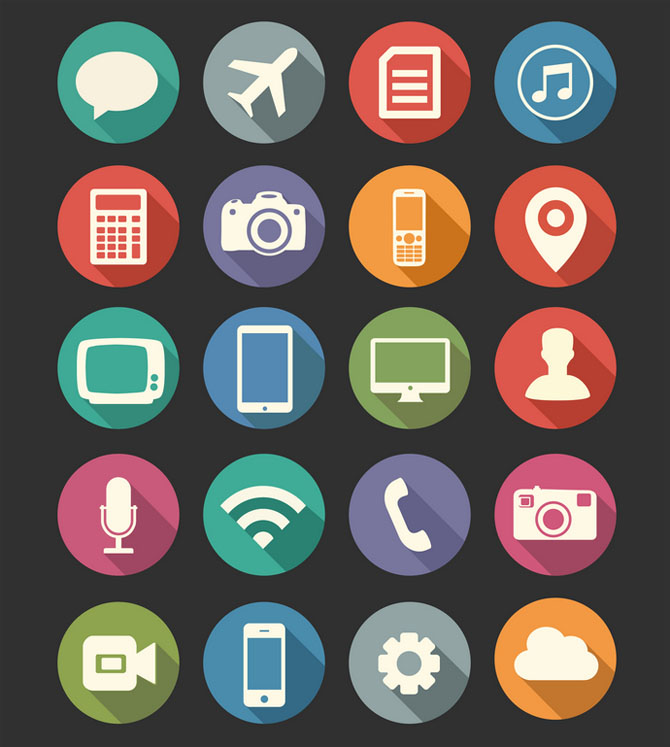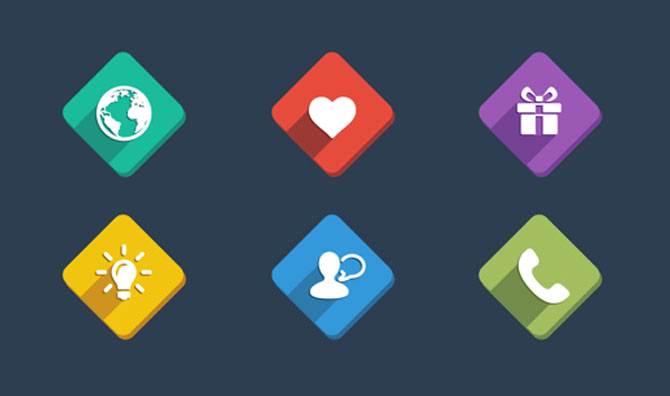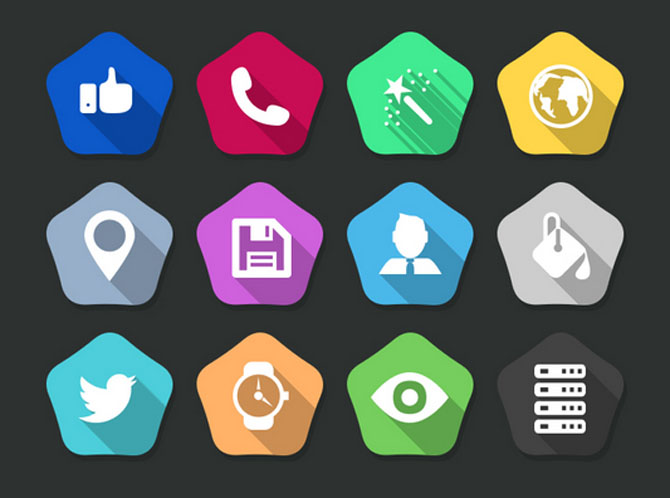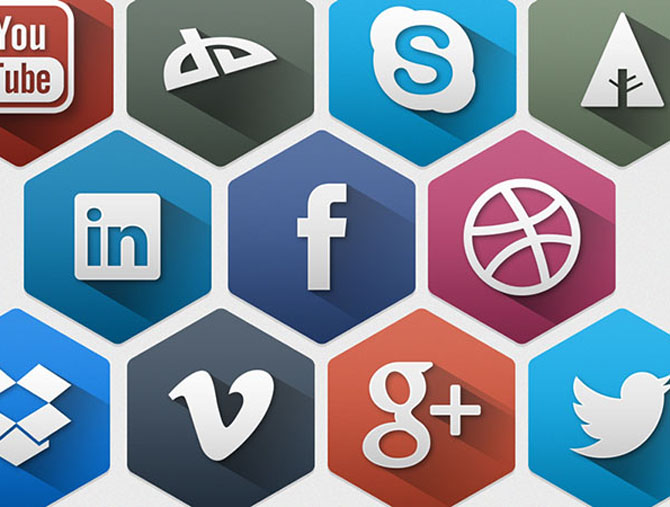 * * *
The tendency of applying long shadows to flat icons enjoys wide popularity among true connoisseurs of the virtual art. If you want to show your website visitors that you keep pace with the latest trends, you can't go without this technique. Our set of long shadow icons will give you an opportunity to highlight the depth of your flat design and add a sophisticated touch to any project. As a bonus, everything you can find in this post is free for any purposes and can be easily edited without worsening its quality.