Nice colors, original navigation, modern design – all these words are about this week's free website template. Today we have not only a free theme, but a stylish goody you are welcome to use for your project startup or upgrade. Scandinavian design – it is the combination of simple composition and restricted color scheme which pleases and attracts. Just take a glance at the template. It looks really refined and awesome and you can download it right now. Welcome, free HTML5 theme for restaurant site! There are several design solutions that make this theme even more original and worth your choice:
First of all, let us draw your attention to the circle design elements and the nice blur effect which you can observe while hovering.
There is an Animated Border Menu. In the zero position, you can see only three dashes, but if you click you see the whole menu.
And we also enriched the template with the Snazzy Map. You can find these nice maps on the Snazzy Map site. Choose any map you consider the most suitable one in accordance with the used color range.
Haven't you still checked the live demo? It is the very time to do this! Follow the free HTML5 theme for restaurant site and enjoy one more present we created especially for you. Get it and turn it into a successful project we will be glad to come across surfing the Internet.
Free HTML5 Theme for Restaurant Website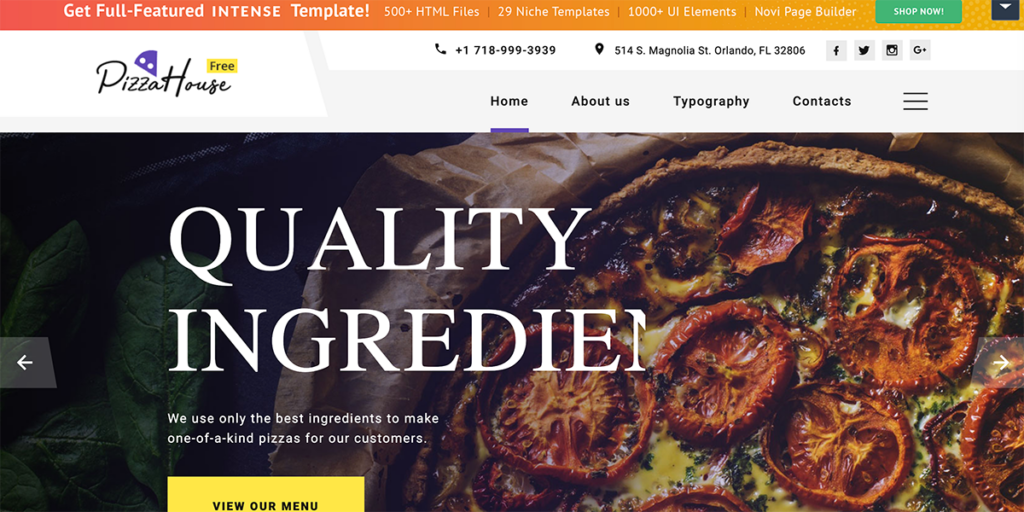 Cafe & Restaurant Free Website Templates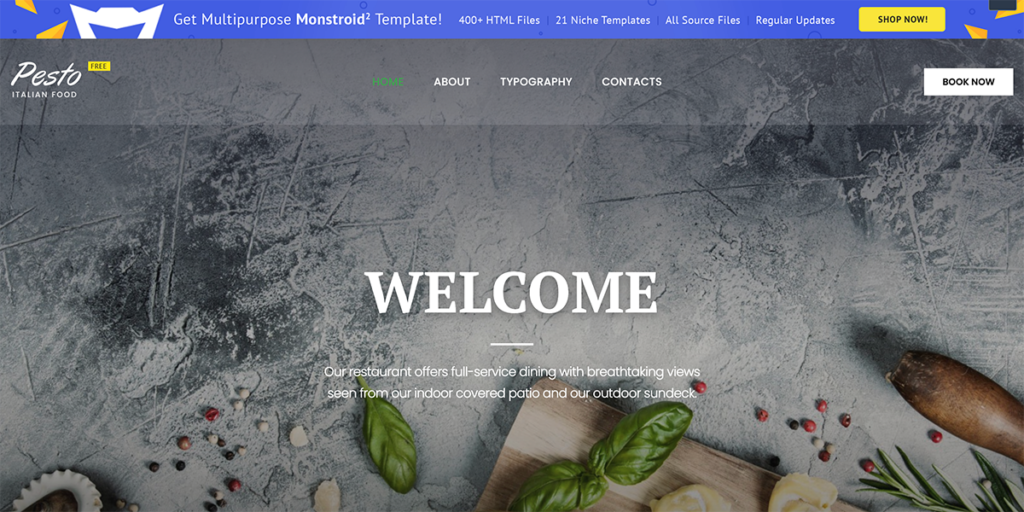 Free Website Template for Food Delivery