Whether you realize it or not, colors have the power to communicate different feelings. This time we'd like to focus on the color red and particularly on
Free Web Templates that are red. First of all, let's understand what the meaning of red is. Red is a hot, strong, stimulating color that is usually associated with love, passion and action. The color red is an intense color and it may be used to express desire and sensitivity, joy and romance, strength and leadership. Often red represents energy, courage and confidence, but sometimes it can be aggressive or even represent danger. As any other color red has a huge impact on our emotions. For instance, it can elevate our blood pressure, increase our enthusiasm and confidence, give us more energy, etc. However, some people believe that too much red can be over-stimulating and create anger. So many people prefer combining red with other colors.
Red is hot and powerful, impulsive and exciting. It's just perfect if you want to
draw attention to something. That's why many designers and webmasters
choose red to decorate their websites and blogs. Now we encourage you to see the Red Web Templates that are free to download and use. If you enjoy the color red, you'll definitely enjoy the free web templates listed below.
Free Web Templates #1
Free Web Templates #2
Free Web Templates #3
Free Web Templates #4
Free Web Templates #5
Free Web Templates #6
Free Web Templates #7
Free Web Templates #8
Free Web Templates #9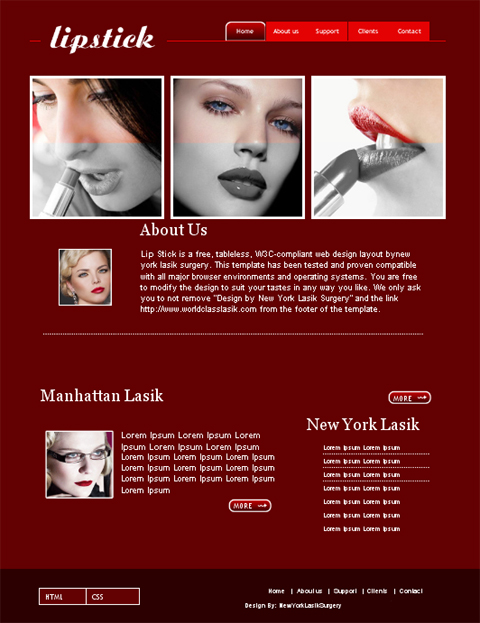 Free Web Templates #10