Hiring an IT partner requires quite a bit of work on the part of the client as well. Because the primary aim is to complete the project according to the requirements, companies take their time when researching and assessing a partnership. Hiring an appropriate partner means life or death for some projects. Since the projects have such varying specifications and companies have different expectations, there are some systems to help you facilitate the assessment.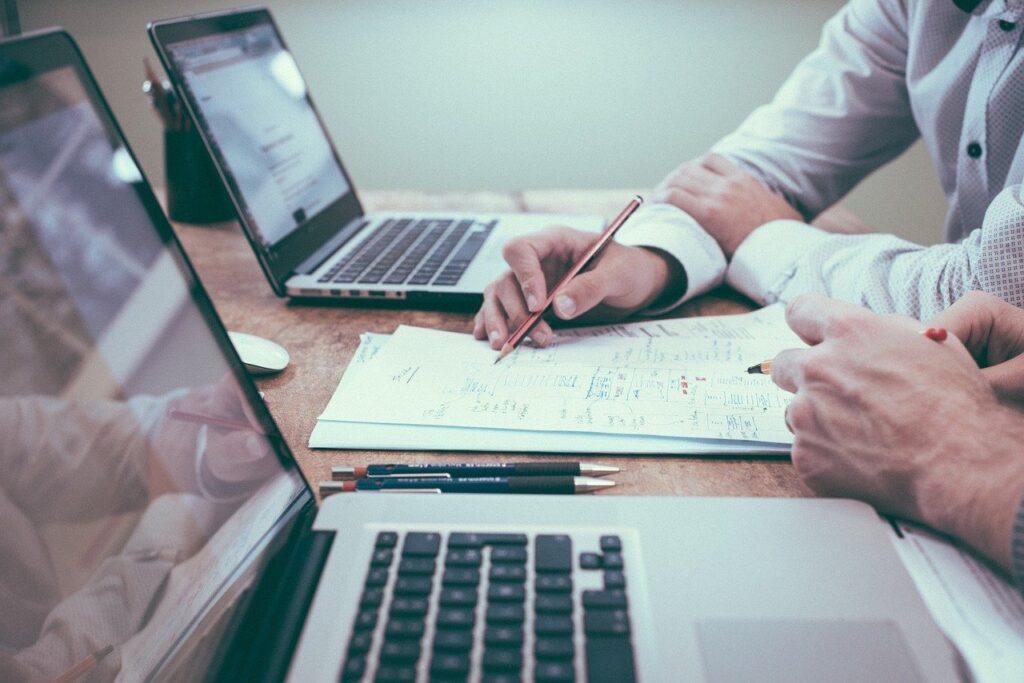 Defining your requirements
This is perhaps the most important thing to establish before looking for a partner. Think of whether you'll need just to augment your staff, hire freelancers or outsource to an entire IT team. Depending on the scope of your project, you'll want to decide on what kind of partnership you'll need.

This, in turn, brings me to another point you'll need to consider. What type of services do you require? Is it developers, consultants, or maybe assistants? Defining your needs is vital for making the right decisions. Think of whether you need business advice, analytics, or help with finances, as there are software houses that provide all of those services when partnering up with them. If you have your own team for that, then perhaps it's not worth doubling up on some roles.

RFx (Request For x)
RFx is an entire system dedicated to IT partnerships. The most popular requests involve RFQ (Request For Quotation), RFI (Request For Information), and RFP (Request For Proposal).
RFQ is a document you send to a given IT partner to provide you with a quotation for their services. Now, their price is based entirely on the specification you give them, so it needs to be appropriately detailed and thorough.
RFI lets you find out more details about a particular provider. Most usually it's sent after sufficient research. The response should provide you with information that you couldn't find but still deem crucial for the partnership to work.
RFP is the most detailed request out of the three. You send this one only when you've established your requirements. The response to this request involves a proposal of a solution, hence the need for meticulousness.
This system is extremely useful for the assessment of an IT partnership. There are free templates online that let you create a request that corresponds with the common practices.
Research
Before sending off any requests, you should conduct sufficient research about your prospective partners. This is time-consuming and requires looking into a lot of different suppliers. Because most of the information you'll need is readily available online, it's not too tough to perform such research. Still, since there's a lot of digging, you'll need a lot of time. Review platforms help a lot with finding providers. Conducting due diligence for software is essential as well.
Relying on reviews and testimonials from previous clients is the best way of assessing whether the provider is any good. Trustpilot belongs to some of the most trustworthy review platforms, as all of the comments have to be approved by the moderators along with proof, so you don't have to worry about bogus statements.

As I noted before, you may also send an RFI after you've done considerable research. This step is usually only taken when you need some very specific data about a software development team. After looking into some of the teams you should make a list of the best candidates.
Previous work and experience
First of all, see what the software development team has going for them in terms of previous projects. Look up their quality and how the companies that hired them fare right now.
Secondly, get a grip on what technologies the supplier is the most prominent and comfortable in. If their primary area of experience is AI then it's a great choice for any AI-related project. Perhaps they have some certifications or awards that reinforce their expertise in a given field.


Another great idea is to look into their current relationships with the clients. While such data is not always easy to obtain, you could reach out to some of them and find out for yourself. A sign that the relationship is going well could be multiple projects done for the same company.
Communication
Communication is key between partners. You'll need to be ready for difficulties if you decide to partner up with some offshore teams. For instance, if you're from Europe and choose an Indian software house, chances are, there are going to be both language and time zone issues. Besides, how are you going to assess the partnership if you won't be able to talk to them comfortably? For this reason, one of the main elements of such assessment should be either a visit or a video call.

Nowadays, one of the most common practices is nearshoring. This involves finding a partner who's located in a nearby country. Firstly, this assures no time zone issues. Secondly, you get a developer who's culturally similar to you, so you can expect alike workflows. Lastly, going for a country that's prominent in English ensures that you won't have any language barrier problems.
Consider future cooperation
Building strong, lasting relationships should be your goal here. Because projects take a long time to complete at times (we're talking months or even years here), make sure that everything is on point. Finding a partner with whom you get along very well is important here, as you'll have all of your future projects covered.
Wrap-up
Since partnerships are a long-term investment, you should be extremely careful when looking for the right partner. Doing this one right can land you great relationships that will keep on giving for the years ahead. The focal points in assessing a partnership would be accurately defining your requirements and extensive research of candidates. Requests go a long way towards assessing the prospects conveniently as well. The last thing is to use the right software development contract, and you're ready to go!