E-commerce is the way of the future. The ability to run a business with a global reach and low maintenance costs certainly is noteworthy.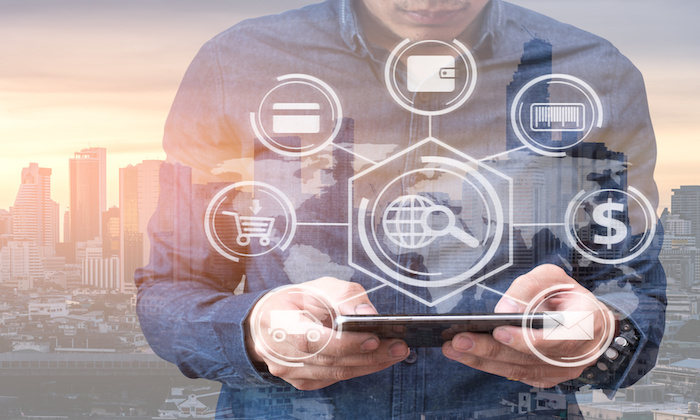 However, e-commerce is not a one-size-fits-all solution that grants success to everyone who tries their hand at it. You need to know what you'd like to do, and then be even more specific about it.

There's a reason why all the successful e-commerce businesses choose to focus on a rather specific niche. You get fewer competitors and a far more loyal customer base that's also easier to find. Then there are the lower running costs (paying less for storage) and, of course, less expensive campaigning.

Other than that, all you really need to run a successful e-commerce site is a reliable web hosting company. Depending on your niche, you might be best off in the hands of an offshore hosting company such as AbeloHost. You'll get all the anonymity, security, and quality that your business could possibly need.

That should be enough reasons to start an e-commerce business yourself. But what kind?

5 Popular E-commerce Niches
A niche being popular shouldn't be the only criterion based on which you choose what to do. Take your personal interests into consideration as well. Is there a niche you think you'd do particularly well in or prefer over the others?

Then there's the matter of performing keyword research to see if there really is a demand for such products. Last but not least, find out how strong your competition is. Can you profit from this venture?

Currently, some of the most popular e-commerce niches include:

CBD products
Fitness Equipment
Eco-friendly products
Buy It For Life (BIFL)
Online food delivery.
Here's what you should know about those particular niches and how to pick the right one for you.

1. CBD Products
CBD has been in a legal grey area for a long time, at least until the 2018 Farm Bill. After that, CBD broke off from the rest of the cannabis industry, sprouting into a far more lucrative branch of the market. For reference, the entire cannabis industry is worth $20 billion in 2020. By 2022, the hemp-CBD market alone should hit $22 billion, outpacing marijuana completely.

The increasing legality of CBD has led to an influx of products that list it as one of their main ingredients. Naturally, that subsequently led to numerous businesses selling those products online. It's an e-commerce niche that has a lot of potential. You can sell a variety of CBD products, ranging from oils and salves to CBD pet food.

Despite its growing potential, the CBD market is still largely untapped. With the right product, you could dominate that particular e-commerce niche. Seeing what CBD can do for people and all the health benefits associated with it, one could also say you're doing it for a noble cause.

2. Fitness Equipment
The home gym industry has seen an unparalleled boom thanks to the advent of the internet. The market was valued at $12 billion in 2019 and is expected to keep growing until 2026. Why is this niche seeing such rapid expansion?

The answer is simple — the rise in obesity rates has led many people to put a higher price on their health. It would seem that all the health awareness campaigns did, in fact, make us think more carefully about how we treat our bodies. For that very reason, the fitness equipment market is experiencing expansion like no other.

Websites sell not only gym sets but also vitamins, supplements, and meal replacement shakes. Home gym equipment is all the rage now due to the coronavirus outbreak, making this e-commerce niche even more lucrative. With gyms closed down, you can rest assured that fitness enthusiasts will keep doing their workouts at home.

3. Eco-Friendly Products
Studies show that there's an ever-increasing interest in sustainable products and brands that respect nature. About 70% of consumers from the US and Canada prefer eco-friendly businesses over brands that don't care what kind of footprint they leave on the environment.

Eight out of ten consumers would pay more for eco-friendly products, enabling a highly lucrative market. That means you can basically make a sought-after product in an eco-friendly manner, and slap a higher price tag on it. If you can provide goods and services while protecting the planet at the same time, your customers will take notice and support you.

Moreover, there's plenty of smaller sub-niches to base your new e-commerce website around. For example, you could sell products that rely on solar power instead of regular, "dirty" sources of energy. Or you can simply offer services that already exist, but provide them in a more sustainable way.
4. Buy It For Life
Too many websites nowadays sell products that are cheap to make, easy to sell, and even easier to break. That last bit is very important — by selling low-quality items that don't last very long, businesses ensure a steady supply of return customers.

Suffice it to say that most people are fed up with such predatory tactics. No one wants to keep buying the same old thing again and again because the previous one was made with planned obsolescence in mind.

There's an enormous market of people hungry for Buy It For Life (BIFL) products. Those can be anything, really — from kitchenware and tools to clothes and electronics. You have an almost endless choice in terms of what your e-commerce website can sell.
5. Online Food Delivery
The obvious step up from ordering food over the phone is ordering it online. The internet created a revolution in the food delivery business, and it's here to stay.

Revenue forecasts show that the online food delivery industry is going to be worth $96 billion in 2024. The insatiable demand for ordering all manners of food online and having it delivered right to your doorstep is an excellent opportunity for anyone looking to start an e-commerce website.

Again, there's no shortage of possibilities when it comes to starting an online food delivery business. You could focus on fast food, healthy food, or specific types of cuisine. There's also the option of organizing pre-planned meal delivery, which sends chopped-up ingredients that you can then cook yourself.

Conclusion
Before you head out and start an e-commerce website like no other, it's imperative that you do the proper research. It shouldn't just cover the size of the market — pay attention to running costs, competition, and the sub-niches. The more detailed you are, the more loyal your customer base will be.