Once popular in the hipster subculture, the vintage style has found its way to both graphic and web design spheres. Vintage doesn't mean outdated and dull. This style is often used by designers today, as it can influence viewers psychologically. It's believed to impart an echo of the good old days to the artwork and, therefore, stir up nostalgic feelings. The trend is notable for heavy use of rough paper, wood, expressive typography, etc. If you feel like trying any of these things in your next project, we'd like to share a cool roundup with 200 vintage freebies with you.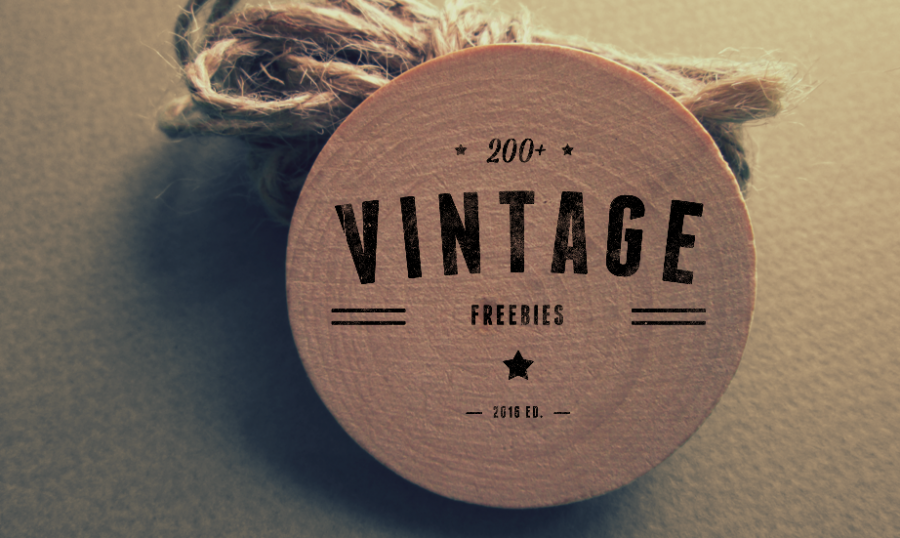 The roundup consists of 9 categories that embrace different types of items. Check them out one by one below, please.
40 Logo Templates. Here, you can find solutions for multiple topics, e.g. animals, food, barbershop, and camping, to name a few. You can use them as logos, product labels, etc. These fully editable and scalable items are available in different formats (PSD, Al, EPS), shapes, colors, and come with free fonts.
40 Mockups. This set has vintage solutions to show off your work in different environments. They include various stationary items, devices, documents, business cards, flyers, CD covers, hanging wall signs, smart watches and other wearables.
15 Icon Sets. These pixel-perfect items are meant for various purposes, particularly website and app design, Infographics, eCommerce, social media, etc. Icons from this category depict vintage vehicles, devices, arrows, beards, moustaches, glasses, hipster elements, etc.
45 Fonts. Feel free to an old-fashioned touch to your site typography with these 45 vintage freebies.
15 Textures. Using these free vintage textures, you can add a retro or worn-out look to your artworks. Textures of aged wood, halftone patterns, vintage post card scans, dust and starburst textures, – these and many other freebies are waiting for you.
15 Vectors. This set gives a free access to vintage vector elements. They portray mountains, forest, travel, camping, barbeque, vehicles, marine world, and much more.
10 Brushes. Look through free vintage brushes depicting nautical objects, crowns, genuine stamps, fingerprints, architectural monuments of the Old World, etc.
10 Photoshop Actions. With the help of these free filters, you can add various retro effects to your imagery.
10 Text Effects. With these vintage effects, you can create volumetric outlined letters, diagonal text patterns, plain striped shadows, metallic glows, halftone shadows, strokes, etc.
Are you impressed? Then, go to the roundup of 200 vintage freebies and choose the necessary elements for your artworks.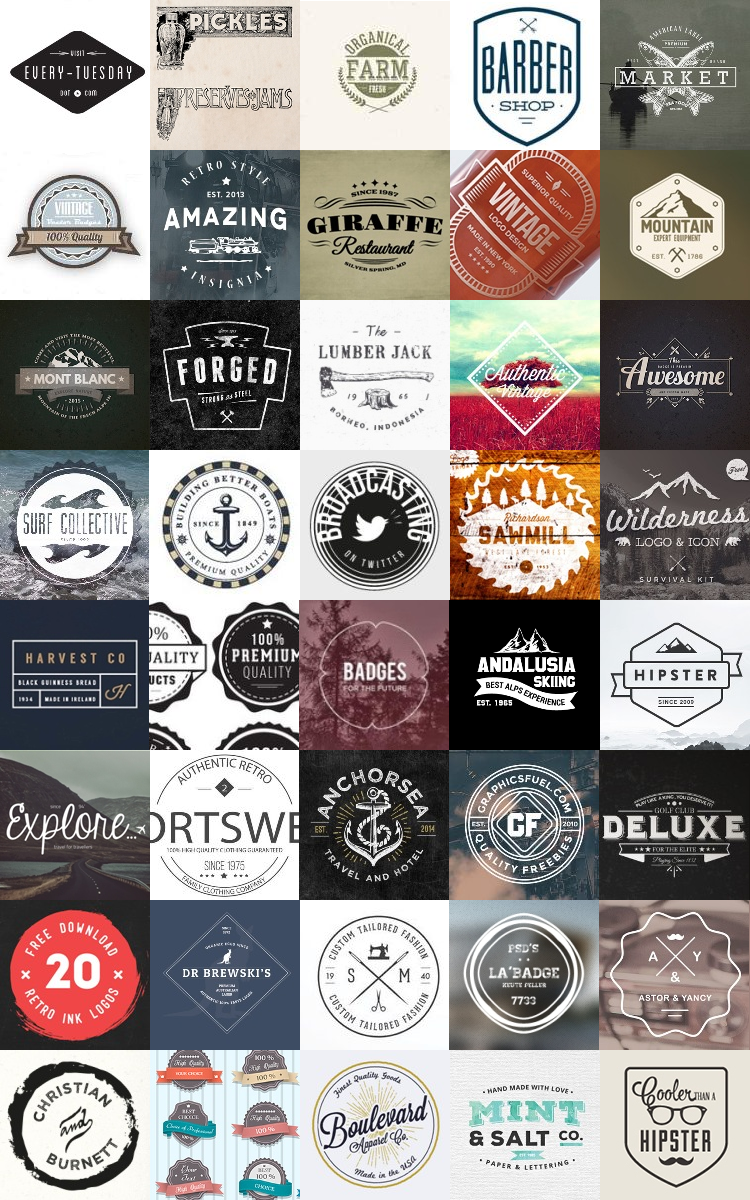 Important! Before using any of these vintage freebies, read license terms carefully. While the majority of mockups can be used both for personal and commercial purposes, some fonts require authors' attribution or contacting them directly to get their consent on commercial use.