If you are putting up a new business and aim to make it succeed, it is vital that you take steps to get your business online. Having a website is a great tool for visibility. It helps you expand your business and reach out to potential clients you would not have otherwise been able to reach. Finding the right web designer is essential in order to ensure that you get the kind of website that will help your business grow.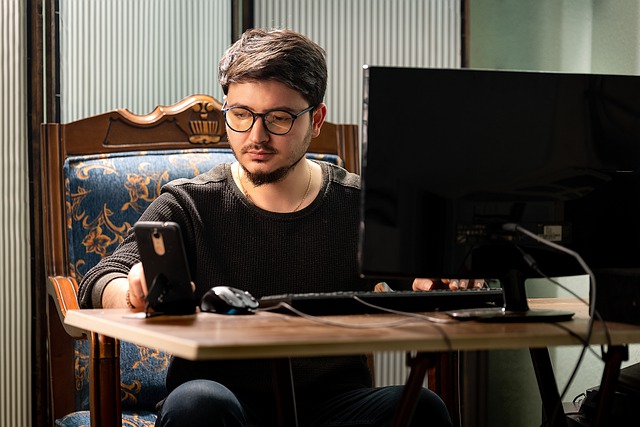 As you are probably aware, web designers have many different skills and expertise they bring to the table when designing a website for their clients. It can be daunting when you have a specific need for your website and are unsure how to convey it.
In order to make sure that your web designer understands what you need, there are a few things you can do. The key is to provide them with as much information about your unique situation as possible, so they understand the nuances of your situation. Here are a few ideas:
1. Be Prepared To Explain Your Business
Your web designer needs to understand who you are and what your business does in order for them to design you the right website. You need to take the time for a good thorough, written description of your company in order for this to happen. For instance, if you have a highly specialized business, you need to make sure to communicate that to your web designer so that they can convey it in the design of your website. This will help visitors understand what it is that you offer.
2. Provide Them With Samples
Your web designer needs examples of sites that interest you so they can understand what it is that you are looking for in your website. If you are having trouble coming up with samples to share, try searching for websites in your industry. Find out what it is about their site that makes you like it, and then explain why you like it to your web designer.
3. Be Prepared To Explain Your Target Audience
It's also important that you take the time to explain the type of people that you want visiting your website. For example, if you have a restaurant, tell your designer about the types of people who would be attracted to your restaurant. How old? Education level? Income level? Gender? You need to explain the who and why.
For instance, navigating a website can be hard for older visitors. They may have trouble reading and seeing the links in the navigation bar. Therefore, you need to be specific about how a website should be designed so that all visitors can navigate it easily. And also, if you are targeting younger audiences, you will want bright colors, pictures, and a lot of content.
4. Be Specific About Your Message
What is the most important thing you want people to know when visiting your site? How will you tell your web designer what it is if you don't know? It's important to try to be clear about your company's message. Like any ad campaign, your website needs a focus or a unifying theme.
5. Be Specific About The Functionality You Need
Your web designer needs to know exactly what kind of things you want your website to accomplish. What do you want people to be able to do on your site? If you're looking for more customers, then make sure to let them know what you need. If it leads, that should be emphasized in the design. Whatever it is, make sure that your web designer knows what you need.
6. Be Specific About Your Budget
It's very important that you let your web designer know exactly how much you are willing to spend on designing and developing the site. If you're not sure about the price, then take the time to find out. Once you have a realistic budget, make sure to share it with them as well. Knowing the budget is essential to ensure you get the kind of site you expect.
7. Give Them a Deadline
Upfront and clear deadlines are absolutely essential to a successful project. If you have an important event coming up and need your website in place before then, make sure to let them know what it is. Make sure they agree to the deadline and set another one for yourself. Good communication about deadlines is essential for your project's success.
8. Be Specific About The Devices You Will Be Using
Be specific about the kind of devices that your target audience is using. If you have a mobile website in mind, then make sure to let them know. If you want to reach business people on their laptops, then those are the sites you will need to emphasize. If the bulk of your audience is using iPads, then let them know that as well.
9. Trust Your Web Designer
After all of this information has been gathered, trust in your designer and know that they will be able to do a great job. Not all designers are created equal, so the fact that one designer can design a site that 100 visitors will love is not necessarily indicative of their capabilities. The key is to open up to your designer and allow them to give you their best work. While you can put your feet up when designing your website, there are still lots you can be actively involved in. You can provide your designer with resources they need in the process, like images and information, let them know of problems they are having along the way, and make sure that you trust in their abilities.
10. Fuel The Feedback
Good old-fashioned, constructive feedback is one of the best ways to ensure that your web designer is doing their job right. You can ask them questions, give them suggestions and let them know when things are working well. You can also be vocal about what you don't like so that your designer knows things to work on. The key is to be involved. But always make sure to respect them as they are professionals, and you need to let them do their job.
Author Bio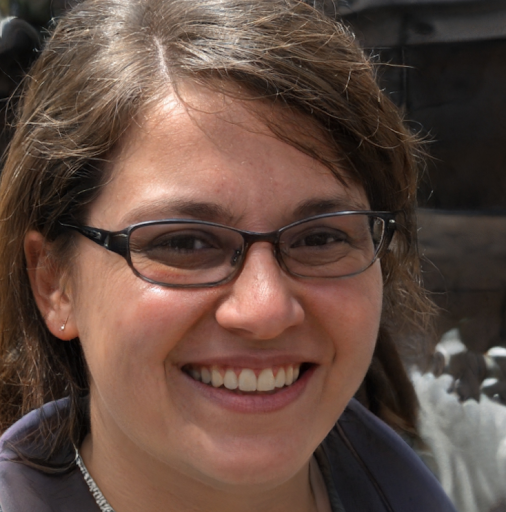 Andrea Gibbs is a Content Manager at SpringHive Web Agency, where she helps create content for their clients' blogs and websites. She is currently a blog contributor at Brand With Care, where she writes about design, marketing, branding, and social media.