A strategic digital marketing plan plays an important role in the success of a business. Today, businesses have to make sure they're branding and marketing reach as many potential and existing customers as they can.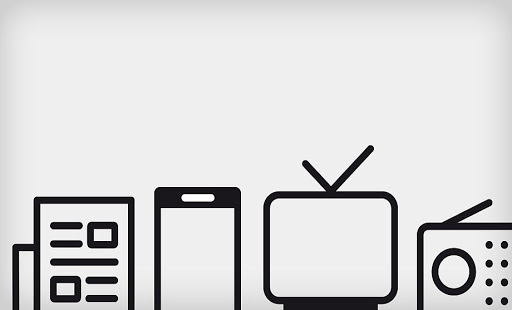 Digital media comes in three forms, owned media, paid media, and earned media. Businesses need to use these 3 types of media for marketing to boost their audience reach. Each media plays a key role in a business's strategic marketing plan.

These 3 types of digital media play a key role in where to be on top of media, according to multimedia reviews.
Owned Media

Owned media comprises online assets under your control and is unique to a business's brand. Owned media platforms include blogs, websites, e-books, social media accounts, mobile websites, and infographics.

Search engine optimization for owned media is important if a business wants to market its brand to prospective customers whenever they search topics relevant to a business's brand.

Make your brand more visible by creating more owned media. The more owned media created, the higher the chances of increasing ranking among search engine results. Whenever a business owned media appears on the first page of a search engine result, the more traffic it will attract more consumers engaging with the brand.

Businesses control the conversation surrounding their brand with owned media. Businesses can maintain a continuous and favorable conversation about their brand with owned media. Remember to be successful with owned media, a business should focus their engagements in an informative, relevant, and valuable manner, to their clients. Customers can easily switch to other brands if they find out the content published on owned media has no content and is insincere.

Delivering valuable content through owned media guarantees a business a loyal customer base.
Paid Media

Paid media happens when a business promotes its brand online and increases traffic to their owned media. Paid media comes in many forms and it involves commercials, display ads, Facebook ads, and paid search ads.

Paid media is an expensive undertaking for growing brands, but if implemented it ensures the brand's content reaches a wider audience. When used properly, paid media will increase the number of customers visiting your businesses owned media. With paid media, a business can control who sees their brand's adverts.

The downside to paid media is that it's cluttered, meaning customers can easily overlook any advertisements sponsored by a business. Also, more consumers are paying for premium services to skip or block advertisements.

Although paid media has less Impact on search engine results as compared to owned and earned media it offers a significant and measurable result to support businesses' digital marketing strategy on search engine campaigns.
Earned Media
Earned media relies heavily on business customers. Customers generate free advertising for a business's brand through word of mouth, social media, blogs, reviews, testimonials, shares, and recommendations of products and services to other potential customers.

Earned media is considered the best endorsement a brand can have because more consumers around the globe rely on word of mouth from other consumers already using the brand when deciding on whether to purchase. Consumers will trust other customers reviews more than a paid advert of the brand on paid media.

Most businesses have resulted in using influencers to mention their products in their social media accounts as a way of driving traffic to their owned media.

A business that uses earned media effectively will cut down costs on customer acquisition. The trick with earned media is that businesses need to constantly track it because they don't have control over what consumers share about the brand.

How a business handles negative feedback will determine how useful earned media will be to their brand. Negative feedback about a brand gives a business a chance to win over new consumers by the way they handle and avert a crisis.

For a business to pull ahead on earned media, the quality of content shared on owned media needs to be informative and valuable. Earned media gains a lot from strong organic ranking on search engines
Plan Generator to be top of the media

Remember, diversifying your businesses digital marketing media is key to achieving success. Your business and brand will gain a strong digital marketing strategy when you can master the 3 types of digital media. A business needs to draft defined plans and sets goals, or it will drift aimlessly without a clear roadmap of where the business is heading.

Businesses can take advantage of Review International's online reviews collecting tool to outline digital marketing strategies. Reviews International offers businesses a tool to collect information through multimedia reviews of businesses. Apart from reviews business owners can take part in events bringing together top marketing specialists and media lovers from across the globe.