WordPress has surely broken new grounds consistently when it comes to providing webmasters with a platform over which they can create a powerful website that pitches itself to a large band of customers and provide them with an exceptional user experience.
There isn't an area that WordPress has left unexplored and it continues to branch out to different domains on the Internet. And eCommerce happens to be one such domain that contains a truckload of websites. eCommerce has gained a lot of traction in recent years as more and more businesses are establishing their presence on the Internet to sell their products to customers they could not reach with brick and mortar stores.
And if you are planning to have an eCommerce website for your business, WordPress has got a suite of ready-made solutions for your consideration. And among those solutions, I compile a list of best WordPress themes that are perfectly tailored for any eCommerce website. And they also make a serious boast about their responsiveness: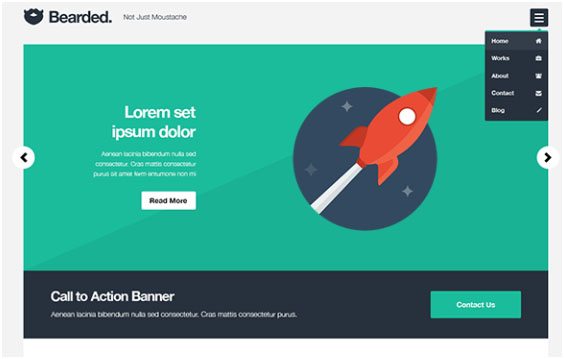 An amazingly detailed template, Bearded delivers focus on every aspect that is there to any eCommerce website. The theme offers options galore for you to choose from and using this theme, you get access to a whole suite of new tools and capabilities.
* * *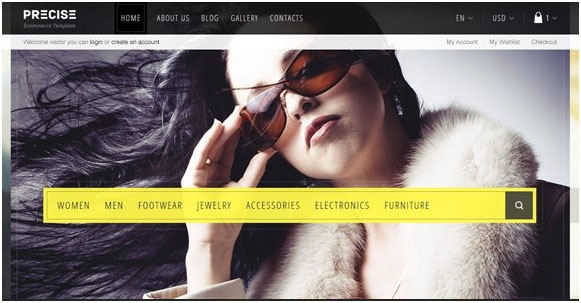 Precise doesn't let things be boring on humdrum. It has some beguiling layout options for your consideration and choosing those really lends you website with an exquisite visual appeal. Download this theme and let your website stand out form the herd.
* * *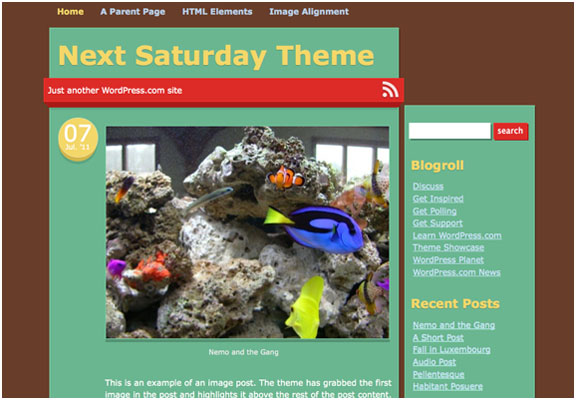 Have some fun with your eCommerce website with the Saturday theme that lets you add some playfulness to your eCommerce website. It doesn't let your website give out a boring vibe and keep them intrigued with the whole tone and texture of the website.
* * *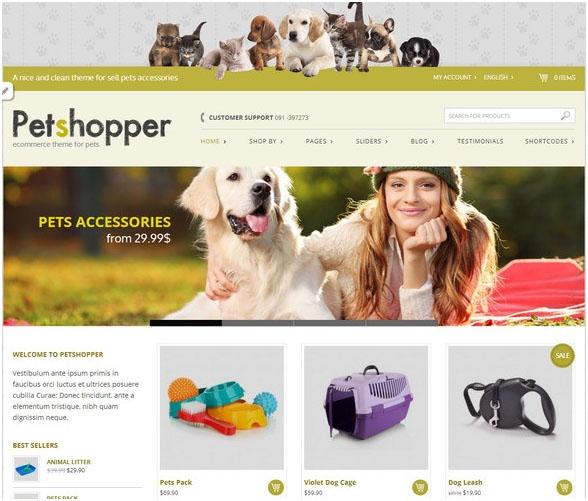 As the name suggests, this theme is most ideal for websites that represent a business of selling pet products. The theme pays close attention to every detail that should be there on such a website and makes the job of selling the repective products an easier one.
* * *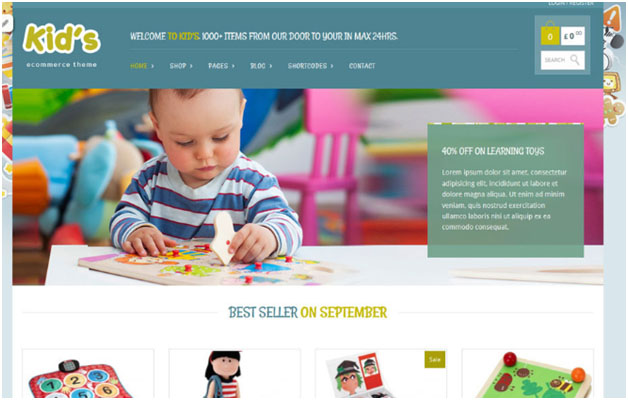 The Kidshop theme remains true to its name and offers you plenty of opportunity to inject a fun and playful element to your website. The theme has been customized to cater to varying tastes and apart from using multiple colors and gloss throughout, the theme takes special care that responsiveness is not compromised upon.
* * *
A sophisticated theme to its last thread, Magnolia is specially suite for websites that are made to cater to the female audience. There are a number of websites out there which use these themes to sell lingerie.
* * *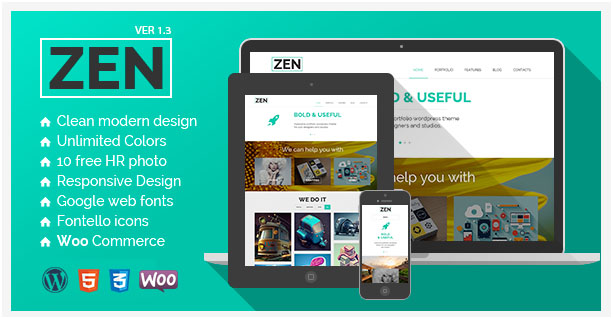 It indeed is a zesty WordPress theme that keeps things classy as well colorful. Zen contains a quirky combination of colors that can suit fashion brands. When you want a website that is colorful and classy in equal measure, Zen is your best bet, hands down.
* * *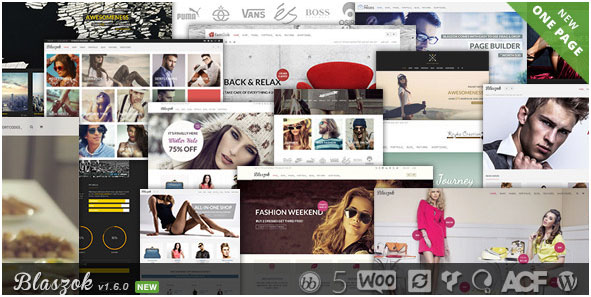 When you are looking for themes that visually hook you, Blaszok is a name that will keep cropping up often. This is an exclusively designed website that can be used to create website that are rich in functionality and intrigues the visitors with some great array of tones and textures. This theme works in perfect unison with several devices and OS platforms.
* * *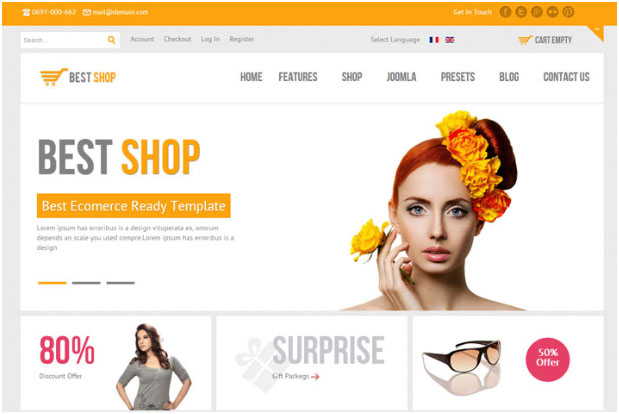 The theme doesn't digress from its name at all – at least not in the way it runs on an assortment of devices and browsers. The theme keeps things straightforward and simple. It is a light weight theme in terms of the load it outs on the user's system, but at the same time, it comes with features unbridled. The theme is perfectly made to suit the sensibilities that prefer versatile websites.
* * *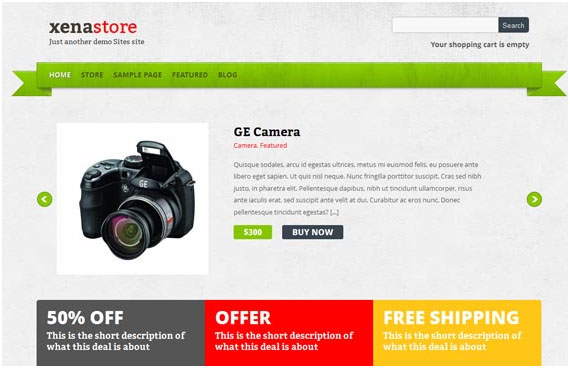 Xenastore is a virtuoso stretch of imagination. This powerful theme combines several features and blends them cleverly to let you create a website that presents infinite possibilities in terms of its functionality and in the way it appears visually. The website, in spite of being awash in impressive visual details, is highly responsive and doesn't give a hard time to the browsers and OS platforms.
* * *
Get one of these themes installed for your eCommerce website, and add the much-required flair to it ever so effortlessly.
Author Bio
Maria is an expert in web technologies and loves to dole out sermon around the same. She works for WordPrax, a PSD to WordPress Conversion company. If you plan to hire services for HTML to WordPress Conversion, you can count on WordPrax.