Lots of pleasant news are waiting today for your attention. TemplateMonster has launched several new products and we are eager to share this information with you. From now on you are welcome to discover Bootstrap templates (built with use of a Bootstrap framework to develop front-end web interfaces quickly and without any stress), Jigoshop themes (Jigoshop is an eCommerce plugin for WordPress platform), Responsive Magento Themes and Responsive PrestaShop Themes ( eCommerce solution absolutely optimised under the needs of mobile users).
You will be pleasantly surprised to come across a great multitude of popular UI components, a grid system, JavaScript plugins, flexible and well-thought HTML/CSS/Javascript structure. Bootstrap managed to become popular in a short period of time and this popularity was a deserved one. The templates we offer for your attention are responsive being able to adapt to various screen resolutions and feature a plenty of helpful and unique add-ons:
Pages
Portfolio
Slider
Social Media
CSS3 Tricks
Just visit the presentational page of the product and learn more about possible benefits and pluses you can get dealing with Bootstrap templates.
.  

Jigoshop was created specially for WordPress platform in accordance with all its peculiarities, so you are welcome to enjoy a new product absolutely compatible with it. Jigoshop is a perfect chance to simplify your online project startup. Using Jigoshop you will manage to create lots of product types and apply detailed attributes knowing that your customers will find any product with just a few clicks. Being responsive Jigoshop themes can be easily extended with over 100 extensions. You are welcome to discover the best solution for small lightweight online shops and some additional information about it visiting the presentational page.
Ultra-responsive nature of the very templates will let them adjust multitude screen resolutions and included layout options may be configured in many various media formats proposing you an ideal solution which will save the design construction and contextual unity being easily reflected on different devices. Absolutely optimised under the needs of mobile users these themes will please you with creative designs and easy customization. We offer you to evaluate the Responsive Magento Themes visiting the presentational page. Just try them to discover all benefits we are eager to share with you.
One more great eCommerce solution for your online business. These themes are lightweight and are easily customized being a great opportunity to create a fully-functional e-shop with premium quality layout. Perfectly adjusting different screen resolutions the proposed templates will offer you service designs with well defined shopping categories, easy-to-navigate checkout, product pages with both functional and style variability.
Your project can be started right now, just choose the most suitable design and make all your plans true. The presentational page will help you make clear lots of aspects which can turn into your future benefits.
Bootstrap Templates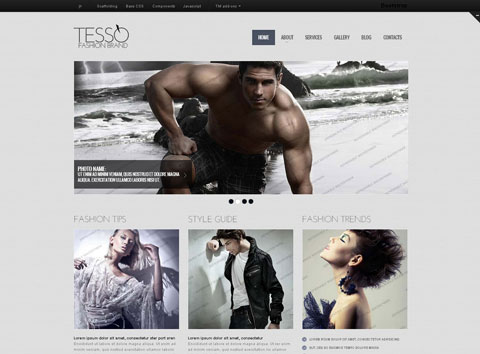 * * *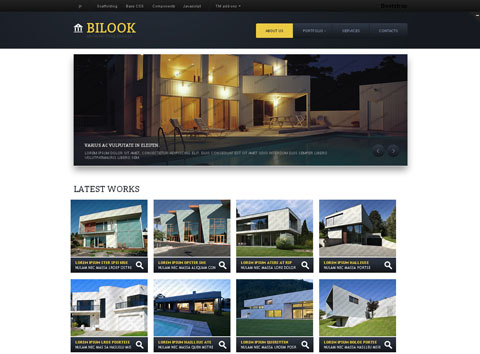 * * *
Jigoshop Themes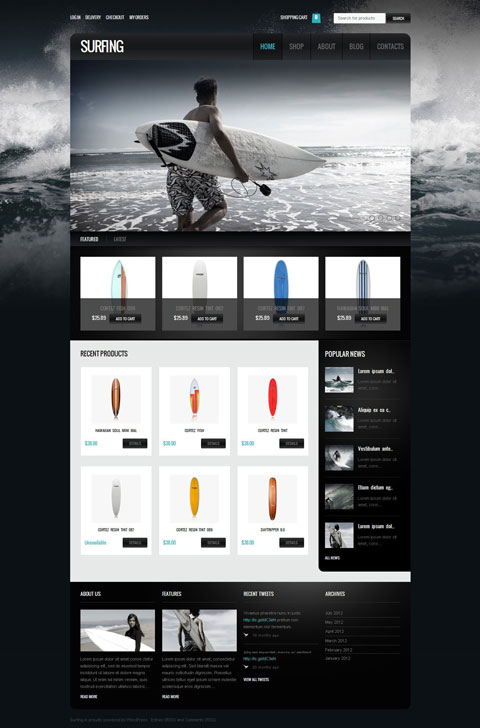 * * *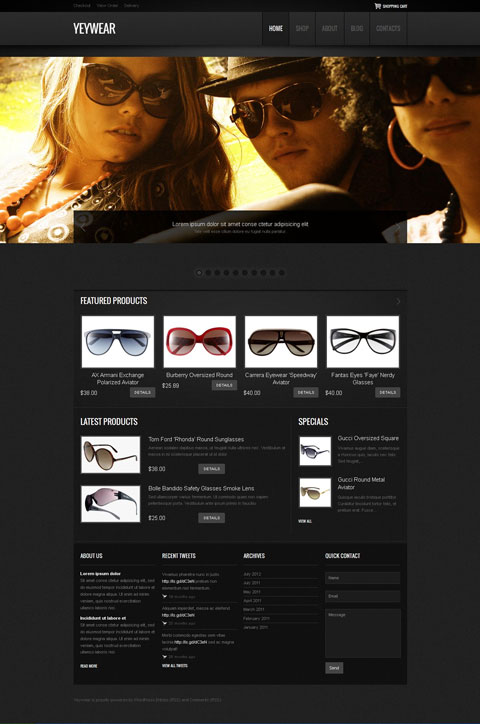 * * *
Responsive Magento Theme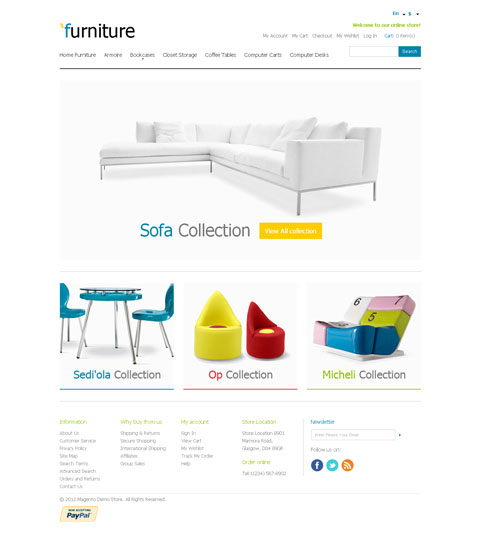 * * *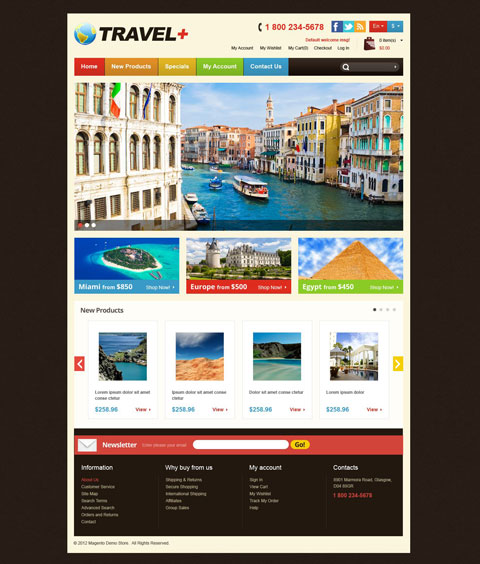 * * *
Responsive PrestaShop Themes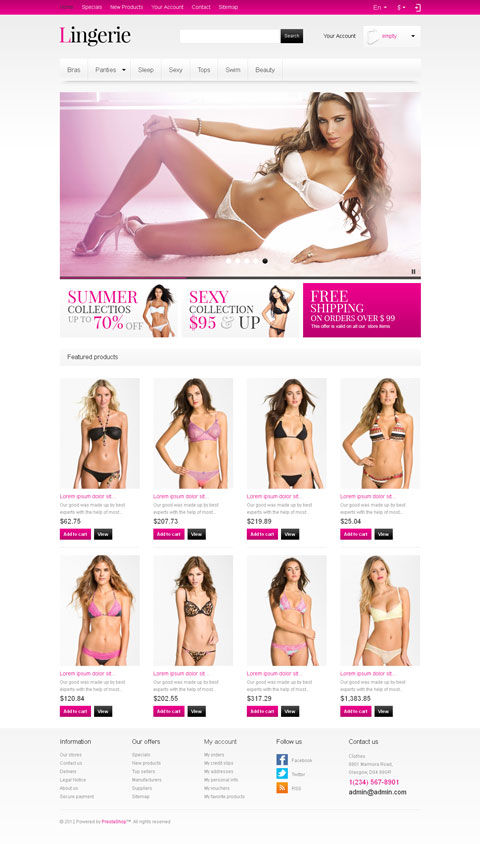 * * *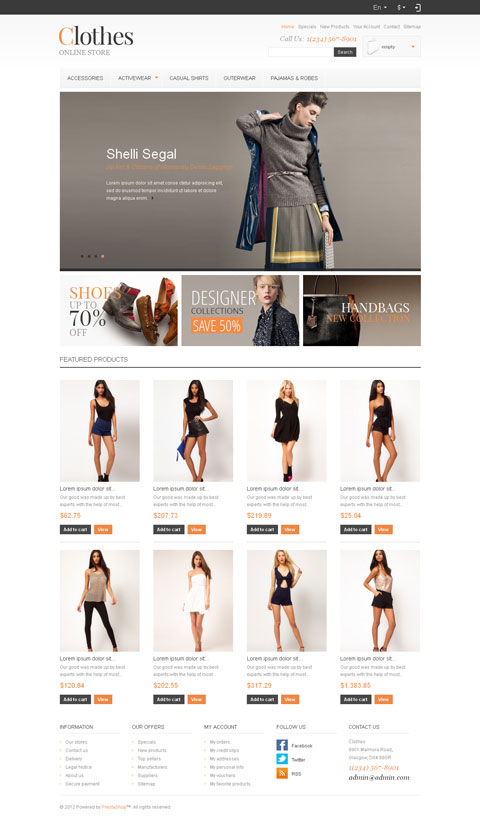 * * *