Trees have been powerful symbols of life and nature since ancient times. Therefore, photos and images of trees are often used to represent the beauty of nature and the environment itself. What's best about such images is that you can use them to build any type of website, whether a corporate site, a personal blog, an online portfolio, etc.
If you think your future website will benefit from images depicting trees; then take a few minutes to browse free website templates listed below. To make each of these free templates designers creatively used various images of trees; one showing a tree in blossom, the other showing a tree at sunset, and so on.
Once you take a closer look at the following website templates, you will see that most images of trees become part of the header. Sometimes they become part of the backgroud, but that doesn't happen very often.
We believe you will enjoy the free website templates with the images of trees and hopefully they will come in handy.
Free Website Template #1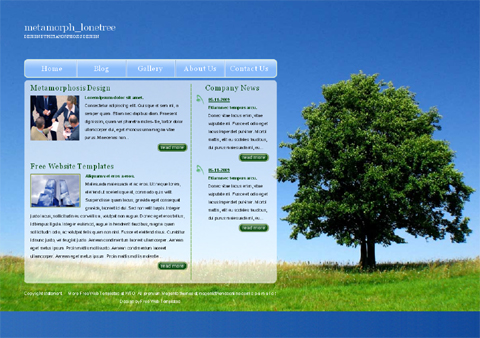 Free Website Template #2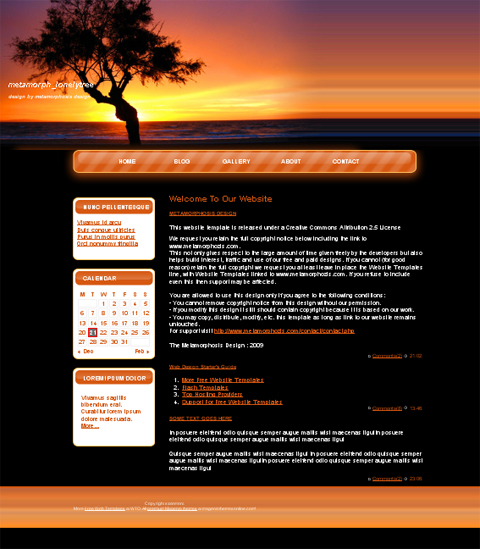 Free Website Template #3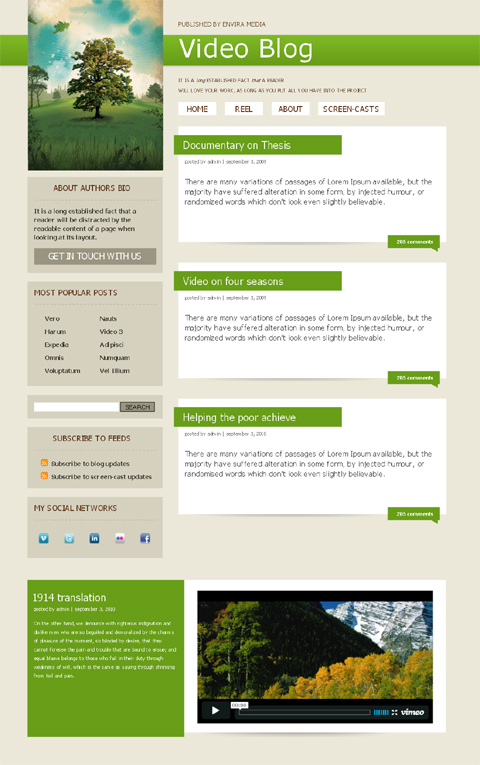 Free Website Template #4
Free Website Template #5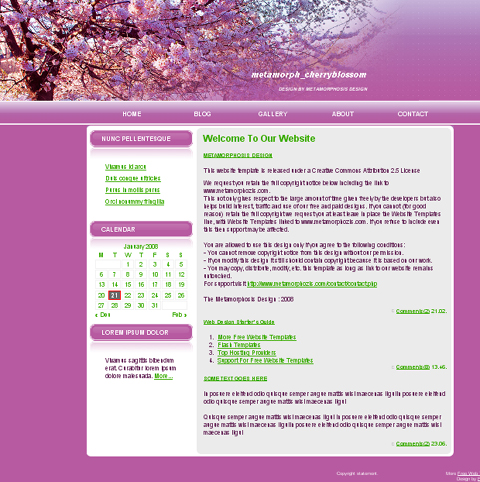 Free Website Template #6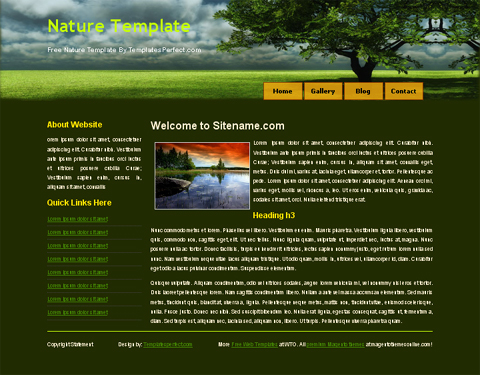 Free Website Template #7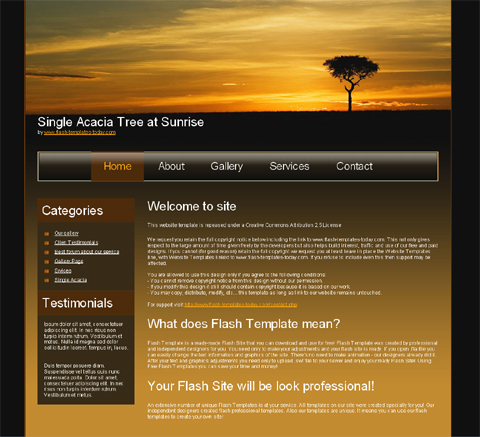 Free Website Template #8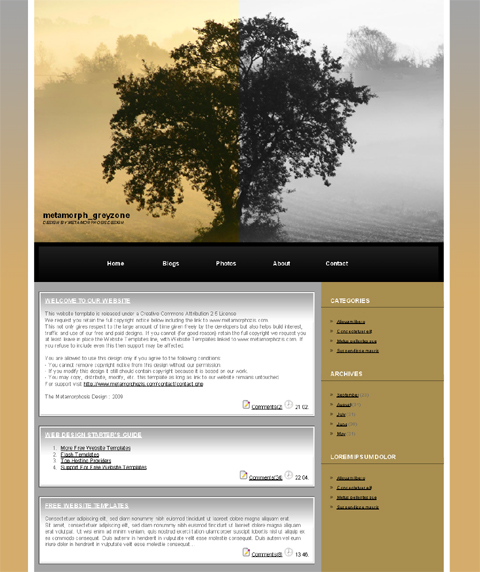 Free Website Template #9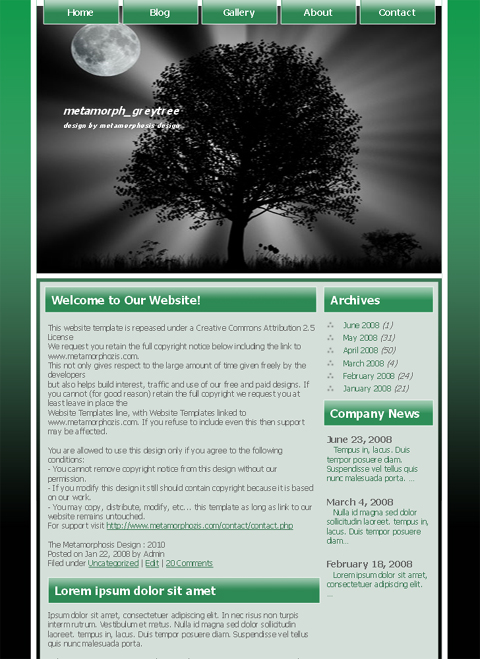 Free Website Template #10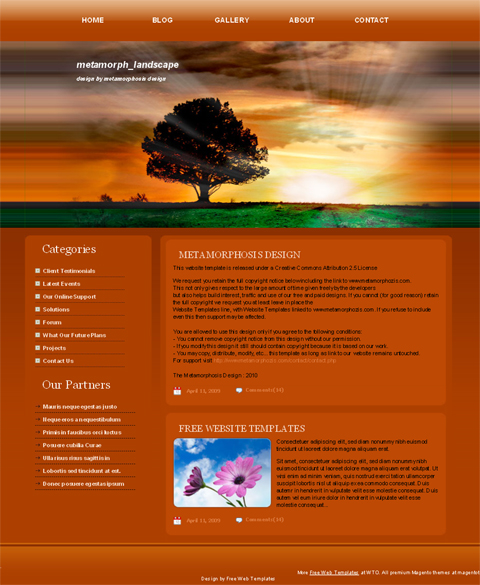 Free Website Template #11