Newcomers to blogging usually don't like an idea to fork out money for their undertaking, because it's unclear whether they will be able to reap the fruits of their labor in the end. One of the most efficient ways to make a successful start of a new blog without investing in it is to take advantage of free WordPress theme. They are available on the web in a large amount.
In this post, we have made up a set of high-quality WordPress themes. You can use them at no charge in both personal and commercial projects. They give an opportunity to improve your knowledge in web design and find some inspiration for your blog. The options presented in our set can be used for various purposes. For instance, from business and health websites to online magazines and professional portfolios.
Look through the following WordPress themes accessible for free and choose the one that will ideally harmonize with your blog.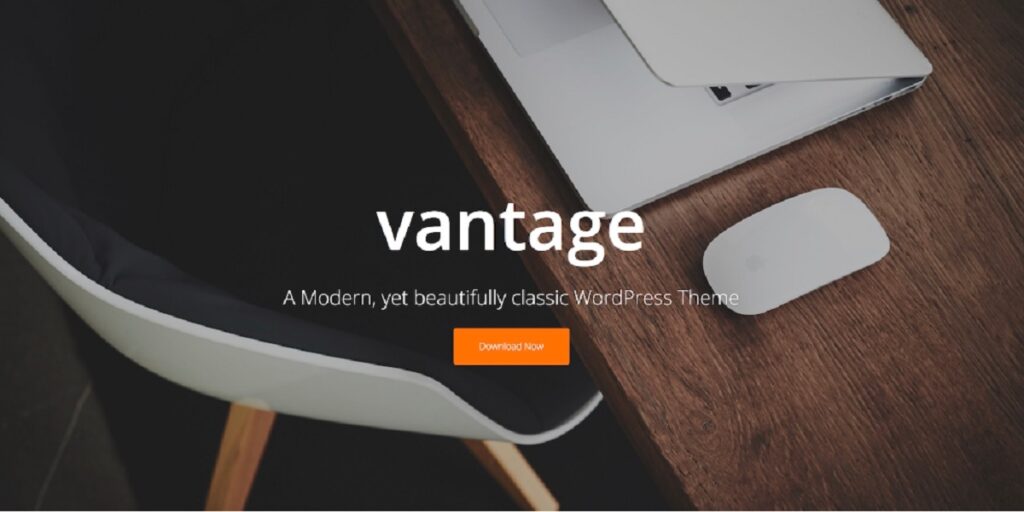 Today, everyone involved in commerce should have an online platform to reach more customers and, therefore, boost sales. This theme will be a great assistant in such a case. Its large slider will help you show your products and services to their best advantage and give a unique flavor to your website.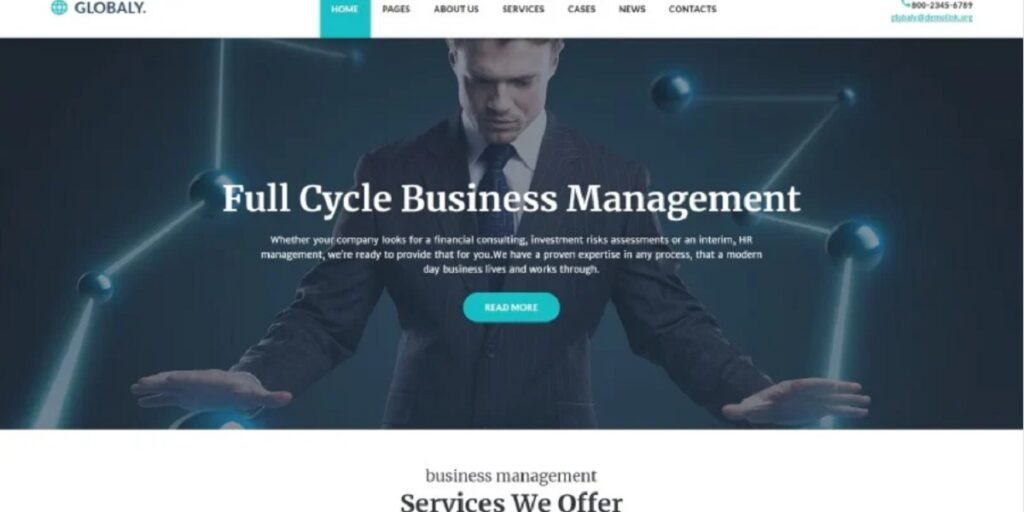 Bloggers covering business issues will definitely appreciate this free WordPress theme due to a simple structure and uncluttered visual aspect. Its color scheme combining brown and light apricot hues will serve as a warm welcome to website visitors. It is going to stimulate them to stay longer on this platform.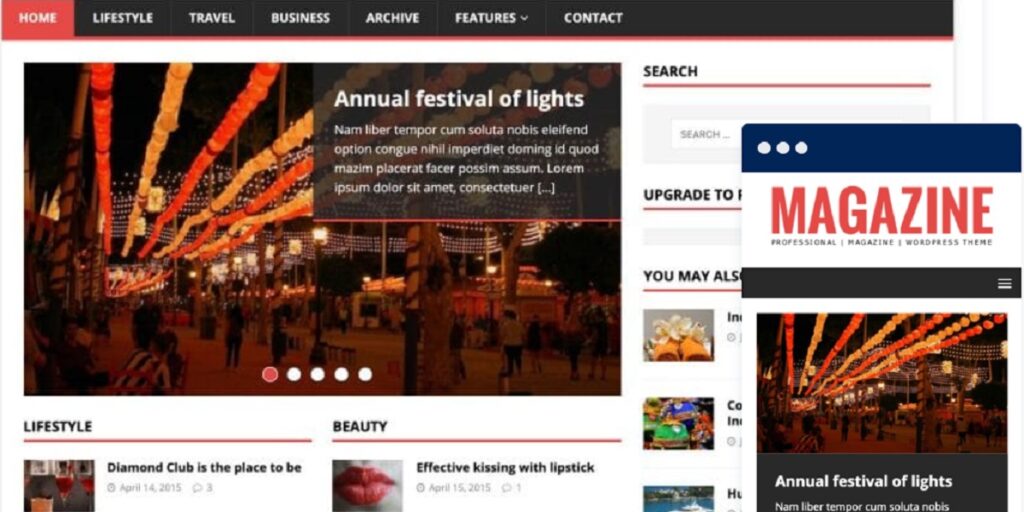 If you are eager to create an online magazine or any other editorial-related website, give a try to this free theme. It will help your resource stand out against the background of similar platforms due to its modern design elements. A responsive nature of this option will make it possible for your audience to read your posts on handheld devices in addition to desktops.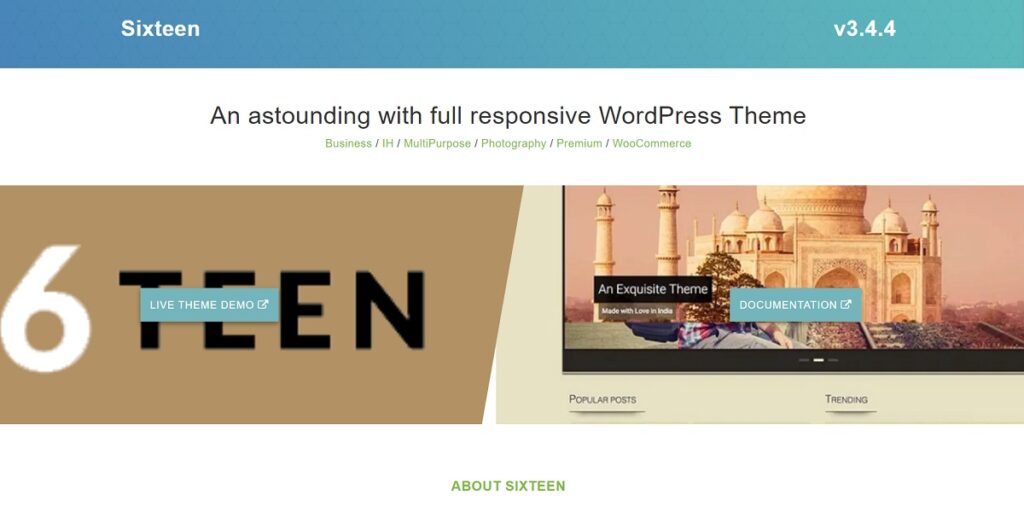 People who dedicate their lives to creative work can easily display their artworks on the web. It is when the theme you can see here will come in handy. Peculiarities of its design, particularly an eye-catching slider located under the header, will help you focus attention of art connoisseurs on your pictures once they enter your site. As the theme is responsive and customizable, you'll be able to edit it in any possible way, and it will look awesome regardless of the device you use.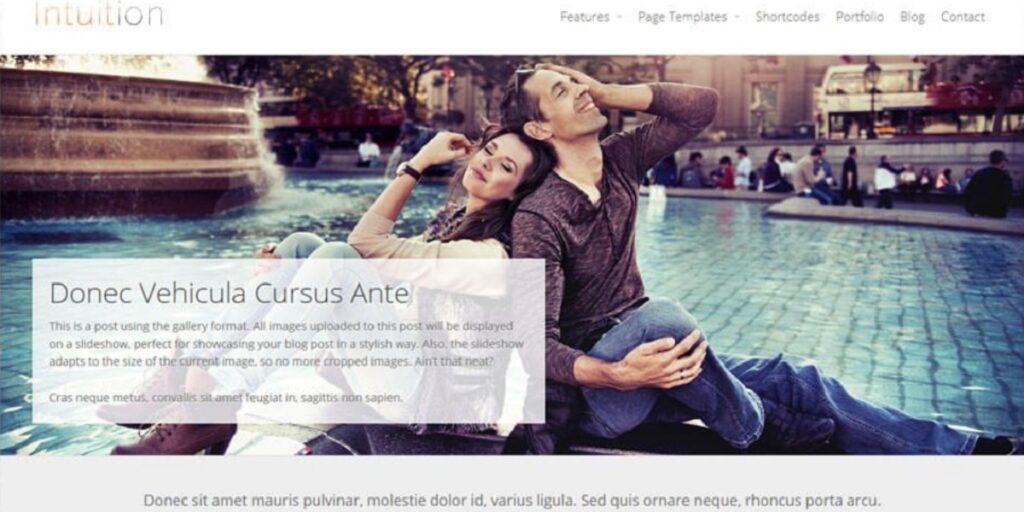 Intuition is another free WordPress theme that will create a positive impression about your blog due to its elegant design. All the images published in its animated slider and featured content blocks will look sharp on any device due to a fully responsive and retina-ready graphics.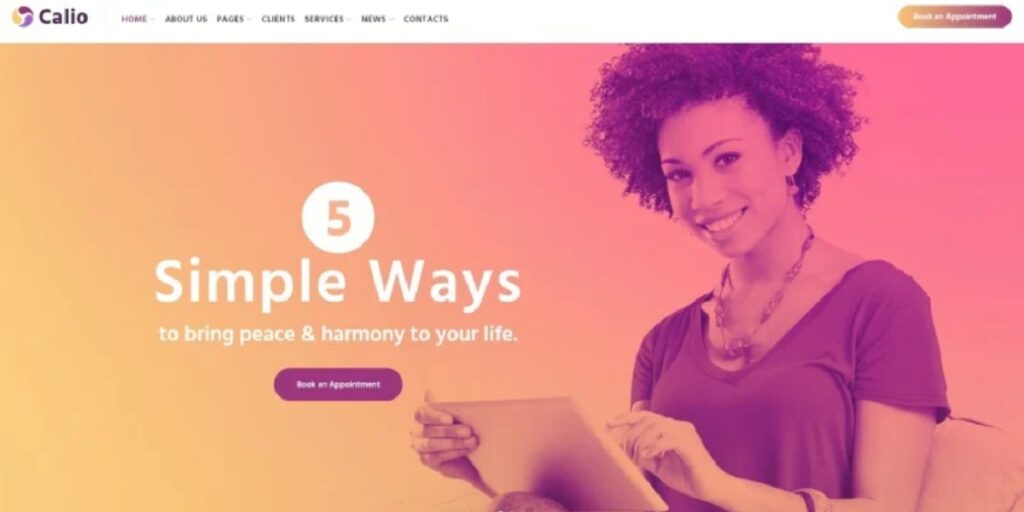 Health is definitely the most important aspect in our life, which explains wide popularity of blogs related to this subject. If you are going to build a medical website covering issues of maternity and women's care, don't pass by this offering. Its white and blue palette will encourage visitors of your website to find composure there while images in a sophisticated slider will catch their attention.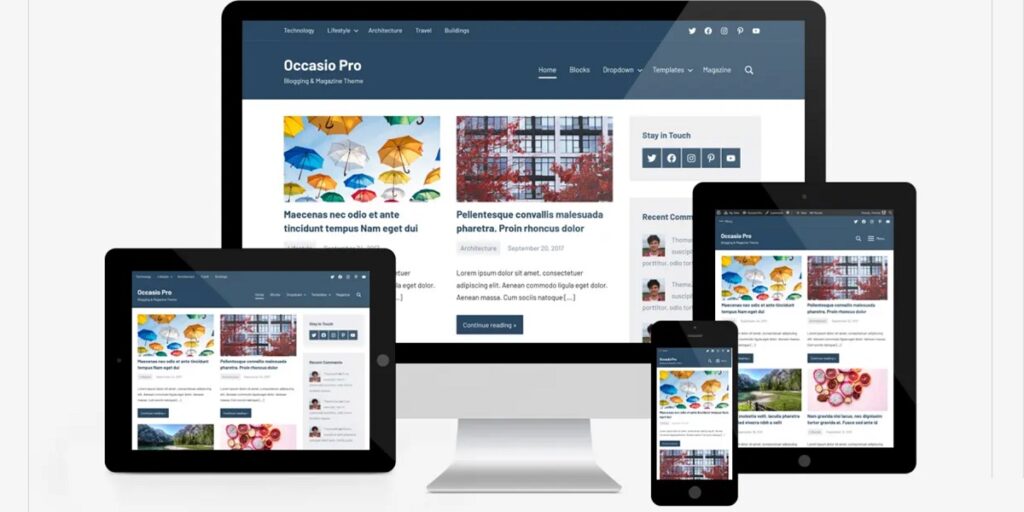 What do you think about an idea to accentuate the imagery of your posts? If it sounds great to you, this magazine-style theme is definitely what you need. Strong colors and bold fonts peculiar to this offering will turn your website into a convenient place to spend hours of reading there.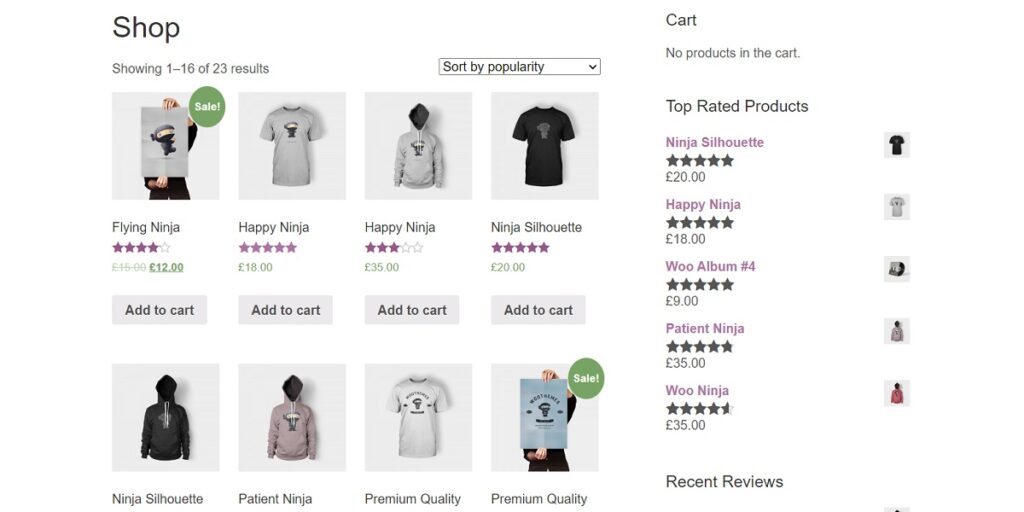 Owners of eCommerce websites have to take good care of their visual aspect, as it has a dramatic impact on their sales. The theme presented here is characterized by proper functionality and user-friendliness. This will help online stores look appealing to their customers. Make use of this offering, and you are guaranteed to motivate people to obtain products on your platform over and over again.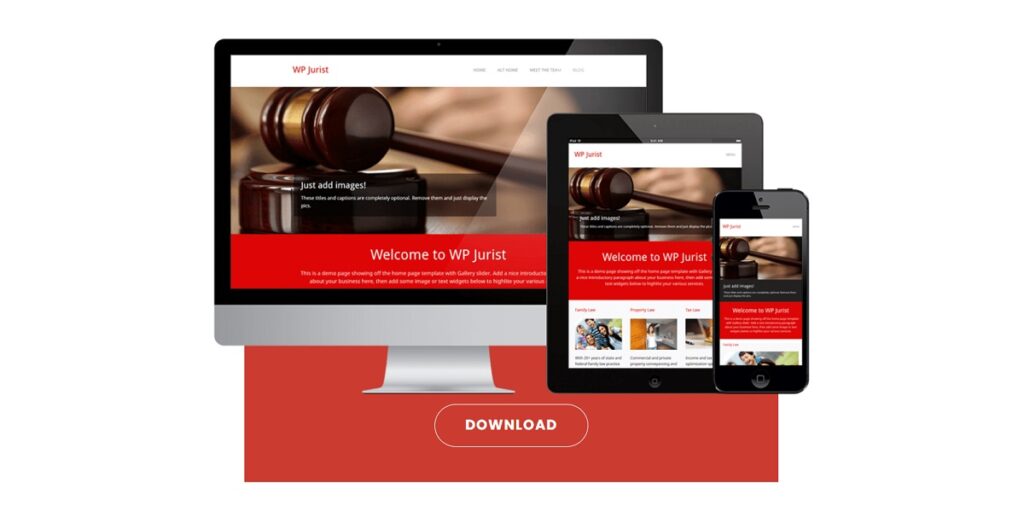 The last theme in our set is WP Jurist. It is meant for owners of law firms and other establishments desiring to represent themselves as serious and reliable individuals. If you are one of them, you shouldn't ignore your chance to apply this theme to your website, as its features will put special emphasis on your professionalism.
The web swarms with numerous WordPress themes available for free. However, unfortunately, many of them can impress only pensioners and kids. To help you find something that can stimulate people's interest in your blog, we have created this list of free themes with a distinctive design and functionality. As they are dedicated to various topics, you'll definitely find a special option for your website.
Of course WordPress isn't your only option if you want to create a unique website. Instead of using this platform you can choose to use another website building service that fits your needs and requirements. There are countless of free & paid website builders online like Imcreator, website-builder.com & wpthemedownload.org. So don't hesitate to perform some research and compare different offers. It will help to find the service which suits your preferences. Most website builders will give you free access to many pre-made themes, so you'll have no problems picking the layout of your website.