In today's fast-paced digital age, establishing an online presence is crucial for businesses across all industries, including agriculture. A well-designed website not only serves as a digital storefront but also provides a platform to showcase your products, services, and brand identity. For agriculture businesses aiming to expand their reach and connect with a wider audience, a free website template for agriculture business tailored to the industry's unique needs can be a game-changer.
Free Website Template for Agriculture Business: Unleashing the Potential
The Free Website Template for Agriculture Business offers a comprehensive solution to cultivate your online presence. This template is designed with the specific requirements of agriculture businesses in mind, combining functionality, aesthetics, and user-friendliness. Whether you're a small family farm or a large agricultural enterprise, this template can help you effectively communicate your offerings and establish a strong online foothold.
Key Features of the Template
Our Free Website Template for Agriculture Business comes packed with features designed to elevate your online representation:
1. Visually Engaging Home Page
Capture your visitors' attention from the moment they land on your website. Highlight your farm's picturesque landscapes, quality produce, and sustainable practices through high-quality images and a user-friendly layout.
2. Product Showcase
Showcase your diverse range of products, from fresh produce to artisanal goods. Utilize interactive galleries and product descriptions to provide potential customers with an immersive experience.
3. About Us: Sharing Your Story
Connect with your audience on a personal level by sharing your farm's history, values, and mission. Building a strong brand narrative can create a sense of trust and loyalty among customers.
4. Blog Section
Establish yourself as an industry authority by regularly updating a blog with insightful articles. Share farming tips, sustainability practices, and industry trends to engage your audience and boost your website's SEO.
5. Contact Information and Location
Make it easy for customers to reach out to you. Display your contact information, including phone numbers, email addresses, and a map to your farm's location.
Leveraging the Power of Digital Marketing
The Free Website Template for Agriculture Business not only enhances your online presence but also opens doors to effective digital marketing strategies:
1. Search Engine Optimization (SEO)
By structuring your website content with relevant keywords, meta descriptions, and alt tags for images, you can improve your website's visibility on search engines like Google. This means that potential customers looking for agricultural products in your area are more likely to find your website.
2. Social Media Integration
Integrate social media buttons and feeds into your website to encourage visitors to connect with you on platforms like Facebook, Instagram, and Twitter. Social media is an excellent way to keep your audience engaged and informed about your latest offerings.
3. Email Marketing
Collect visitor email addresses through sign-up forms on your website. Send out newsletters and promotions to keep your customers informed about upcoming events, new products, and exclusive offers.
FAQs
How can I access the Free Website Template for Agriculture Business?
You can download the template for free from our website's designated template section.
Do I need technical expertise to use the template?
Not at all. The template is designed to be user-friendly, even for those without technical knowledge. We provide clear instructions to help you set it up.
Can I customize the template to match my farm's branding?
Absolutely. The template is fully customizable, allowing you to adjust colors, fonts, and layout to align with your brand identity.
Is the template mobile-responsive?
Yes, the template is optimized for mobile devices, ensuring that your website looks and functions seamlessly across different screen sizes.
Energico – Agriculture & Garden Care Responsive WordPress theme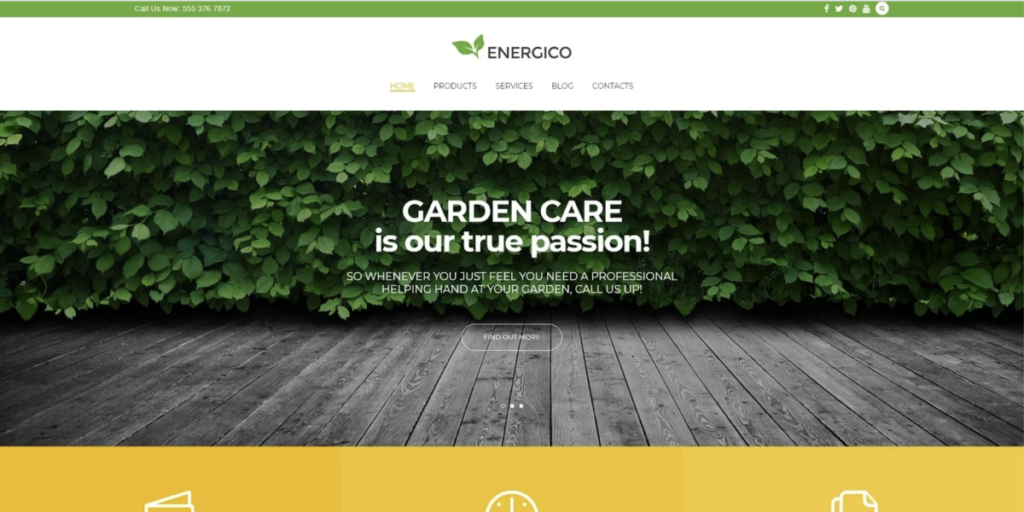 Free Farm Responsive Website Theme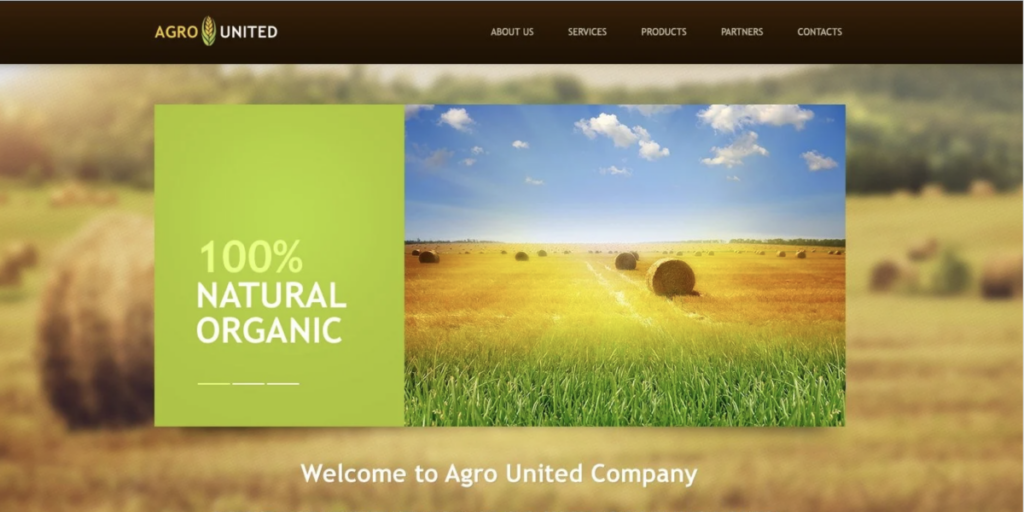 Free Agriculture WordPress Website Design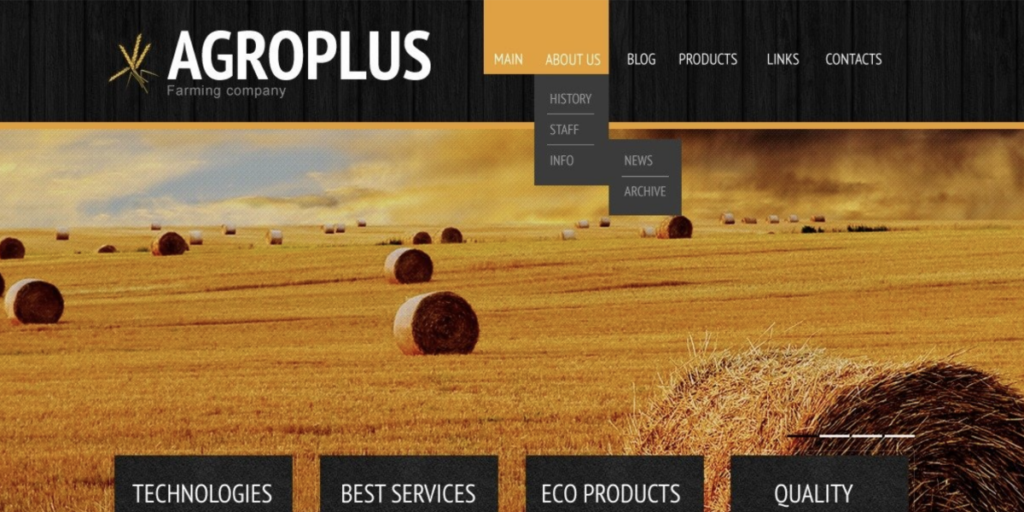 Conclusion: Cultivate Your Online Presence Today
In the competitive world of agriculture business, having a strong online presence is no longer optional—it's essential. The Free Website Template for Agriculture Business empowers you to harness the power of the digital landscape, connect with your audience, and drive your business forward. With a user-friendly interface, customizable design, and integrated marketing tools, this template offers everything you need to thrive in the digital age.
So, why wait? Plant the seeds of success for your agriculture business today by embracing the possibilities of our Free Website Template for Agriculture Business.